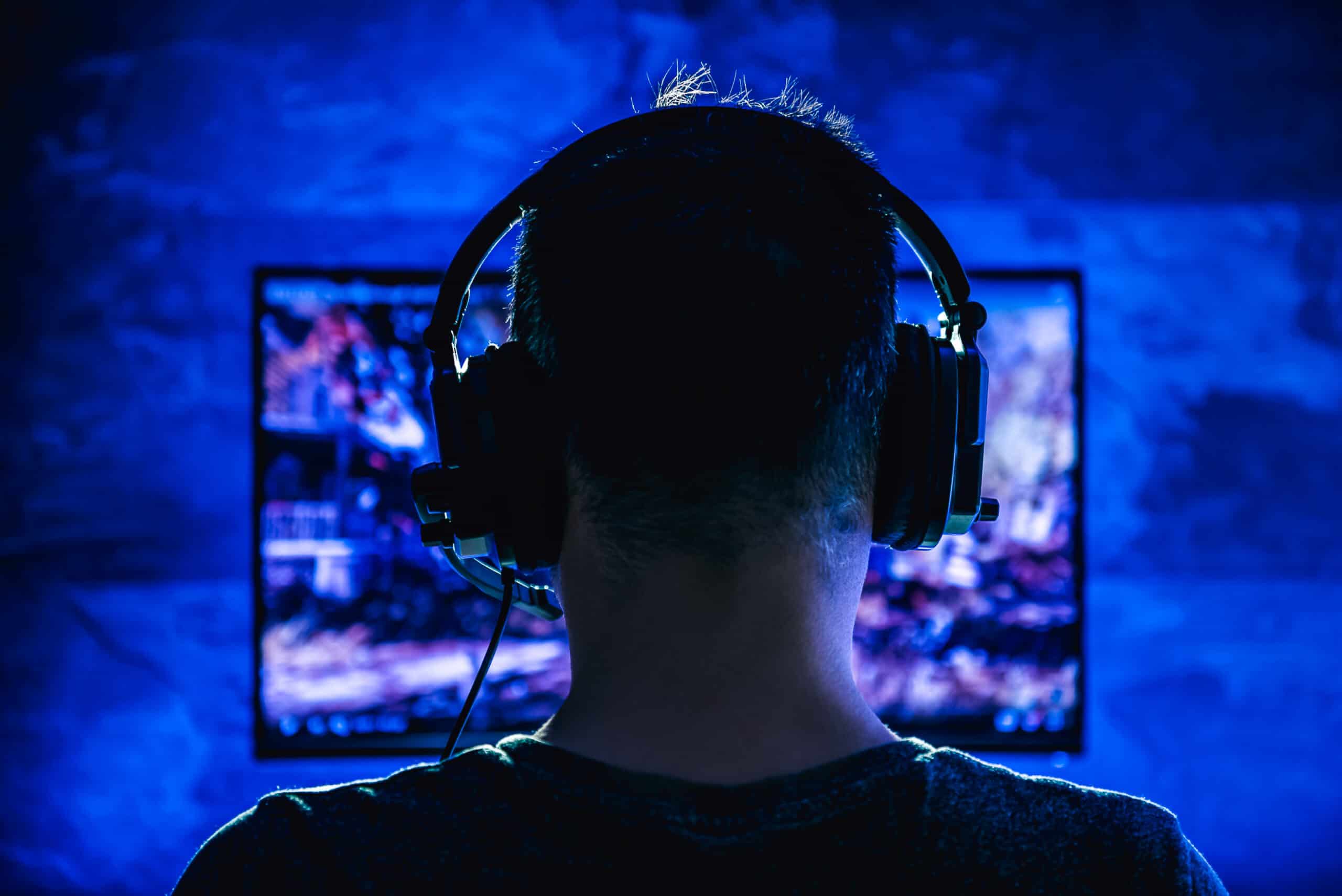 Over the past year, LucidSound has been continuously releasing new-generation headsets, as if to make a statement on the competitive market. The previous lineup's firmware and software faults are no longer there. Instead, they have incredibly well-polished, excellent-sounding, and comfy gadgets. With its sleek, lightweight, sturdy construction and excellent audio, the new LS31 maintains the trend.
The LucidSound LS31 Wireless is a superb gaming headset. It is comfy for extended gaming sessions and provides good audio reproduction. Additionally, it has a dual microphone that accurately records and transmits your voice. Other outstanding features include a USB dongle that reduces latency to a negligible level and a strong wireless range.
The only noticeable downside is that the headset fails to provide an airtight seal, essential for isolating surrounding sounds, making it better suited for quiet areas. It also feels loose on the head. 
Best Deal Today
Here are the best prices for the LS31 wireless gaming headset:
LucidSound LS31 Wireless Gaming Headset (Best Buy) – Unavailable
LucidSound LS31 Wireless Gaming Headset (NewEgg) – Unavailable
LucidSound LS31 Overview
LucidSound LS31 headsets have outdone themselves to fulfill every gamer's dream. The chat volume control and excellent microphone make LucidSound LS31 perfect for online gaming. You can use it wirelessly on the PS4 and the PC. However, you'll have to connect an audio cable for mic support for the Xbox One controller.  
Release Date and Price
LucidSound LS31 was released on October 18th, 2018, at a price of $94.
Different Models
Other models of the LucidSound LS series include:
Features 
The LS31 is the industry pioneer in cutting-edge technology for the new generation of gamers. It offers lag-free wireless audio that surpasses Bluetooth.
Other notable features include neodymium drivers with high-fidelity 50 mm speakers specially designed for gaming. On Xbox One and Windows 10, it works with Windows Sonic Surround Sound.
LucidSound LS31 Wireless Gaming Headset for Xbox One, PS4 - Wireless Surround Sound Headphones for Xbox One - Works Wired with Nintendo Switch, PC, Mac, Ipad, iOS, Android - Xbox One
[Multi-Platform Compatible] Supports Sony PlayStation 4, Xbox One, PC, Mac, Windows, iOS & Android smartphone, and mobile devices; Nintendo Switch 3DS, and PS Vita
Multi-game compatible: perfect for many games; such as battle royal, Fortnight, Pub, black Ops 4, red Dead redemption 2, Call of Duty, Over watch, world of Warcraft's legion, and many more
Crystal-clear sound: 50mm speakers with Neodymium magnets provide deep bass and clear highs. Advanced 2.4GHz wireless technology & channel hopping Technology for interference Free audio ( INCLUDES...
Perfect gaming experience: rechargeable battery with 15-hours per charge. Has 3 unique EQ presets & independent game and chat controls integrated into the ear cups
Dual microphones & mic Monitoring: dual microphone offers a flexible boom mic that you can remove & Use integrated mic for mobile use. Mic Monitoring lets you hear your own voice
We earn a commission if you make a purchase, at no additional cost to you.
It has an advanced dual mic system with an integrated discrete mic and detachable, flexible boom mic for vigorous gaming sessions. Thanks to mic monitoring, you can hear your voice, saving you from having to shout.
It also comes with a sturdy yet lightweight metal frame that fits well. A simple adjustment method makes it straightforward to make changes without pausing the game. The headset also features easily replaceable ear cups that provide superior comfort throughout extended gaming sessions.
Specifications
The table below further explains the specifications of LS31.
| | |
| --- | --- |
| Brand | LucidSound |
| Color | Black |
| Weight | 1.78 lbs |
| Connection type | Wireless |
| Wireless range  | 30 ft |
| Battery type | Rechargeable with a micro-USB charging port |
| Battery life | 15 hours |
| Charging time | 3.2 hours |
| Microphone | Removable boom mic |
| Ear coupling | Over-ear (circumaural) |
| Enclosure | Closed back |
| Sound space | Internally amplified |
| Features | On-ear controls, treble boost, and bass boost |
| Connectivity | For Xbox One and mobile, audio 3.5 mm. For PS4 and PC, wireless USB Dongle SPDIF cable |
LucidSound LS31 Wireless Gaming Headset Review
The LucidSound LS31 is made for gaming. The microphone on this headset is excellent for multiplayer online gaming. The dials on the cups make adjusting the chat audio and game volume easy. The USB dongle minimizes latency. You can connect wirelessly to consoles and computers, making it more versatile.
Design
A casual look at the LucidSound LS31, especially with the microphone removed, might give you the impression that it's a standard headphone with considerable padding. The metallic frame gives the headset a high-end look, though it doesn't feel that way. It only comes in one color scheme. 
Next-generation gamers will appreciate the LucidSound LS31 Wireless Gaming Headset's uncompressed wireless technology, exceptional high-fidelity audio, crystal-clear chats, and advanced gaming controls with a simple design.
Breathability
The LS31, like most over-ear headsets, is not very breathable. Because of their design, they trap heat inside the ear cups, making them uncomfortable for prolonged use. It's not the best headset for sporting activities, as you'll sweat more than usual.
Build Quality
The LucidSound LS31 Wireless Gaming Headset has an average build. The metal headband has a sturdy but flexible feel to it. The ear cups have flimsy plastic that appears cheap and could break under impact.
The hinges are also plastic with a metallic sheen, so they are prone to breaking. The stability of this headset could be better. The weight of the ear cups can make them fall off when you tilt your head too much.
Fortunately, their wireless construction does away with the possibility of a cord tangled up in anything and yanking the headset off your head. It shouldn't be an issue while playing video games, but the large headgear design is not for vigorous exercise.
Sound Quality
With its robust 50-mm neodymium speakers, the LS31 largely meets expectations for sound quality. There is no 7.1 surround experience, but the Dolby Atmos software solutions on Xbox One or Windows 10 can help you recapture part of it. 
Windows Sonic can also help you enhance sound quality. The LucidSound LS31, tuned for gaming audio, provides a sufficient soundscape for tactical play with accentuated highs that separate out footfall, reloads, and other aural signals that give you an advantage.
Using Dolby Atmos, the headset performs well on the popular multiplayer game "Call of Duty" to produce a deep soundstage with minimal distortion.
Controls
Independent volume controls are standard in gaming headsets, but LucidSound makes them simple. Like other wireless headsets from LucidSound, all the controls are on the ear cups. Each cup has a button that you can depress to mute the sound of your game or microphone, which also has a red LED to show you that it is mute. 
The dial on the left ear cup controls the game audio. It effectively functions as a volume dial for your browser's sound, games, video players, apps, and other audio sources. 
The right dial controls the chat volume. You can also mute or unmute the mic with a single press on the right ear cup, and mic monitoring requires a three-second hold. 
Battery Life
The rechargeable battery offers up to 15 hours of uninterrupted gaming. The headset also charges fast via a micro-USB cable.
Portability
The LucidSound LS31 Wireless Gaming Headset isn't portable due to its bulkiness. However, the cups swivel, making it simpler to tuck them away in a bag when the need to carry them arises.
LucidSound LS31 Wireless Gaming Headset Pros and Cons
As with any product, the LS31 has pros and cons. Let's have a look at them.
Pros
Sturdy built
Impressive battery life
Well-padded cups
Easily accessible audio and game controls
Strong wireless signal
Cons
The headset is bulky and unbreathable
Only one color option
Multi-device pairing is not available
Mic quality is not the best
LucidSound LS31 Wireless Gaming Headset: Is it a Buy?
The following pointers should guide you in deciding whether to buy or not buy the LS31.
Buy it if
You like headsets with individually controlled volumes for chat and games.
You love visually appealing gadgets; the cloth of the headband incorporates quilting, giving it a luxurious appearance.
You want a headset that offers flexibility; you can use the LS31 with your Xbox, PC, PS4, and switch.
You enjoy the freedom that comes with wireless headsets; these headsets offer you unrivaled convenience. You can dash to the fridge and grab a drink as you continue the conversation.
Don't Buy it if
You prioritize sound clarity; the equalizer-boosting features are not the best on the market.
You intend to use it exclusively on your Xbox One; the fact that you have to get an extra cable to use voice chat defeats the purpose of having a wireless headset. You would be better off with the LS35X.