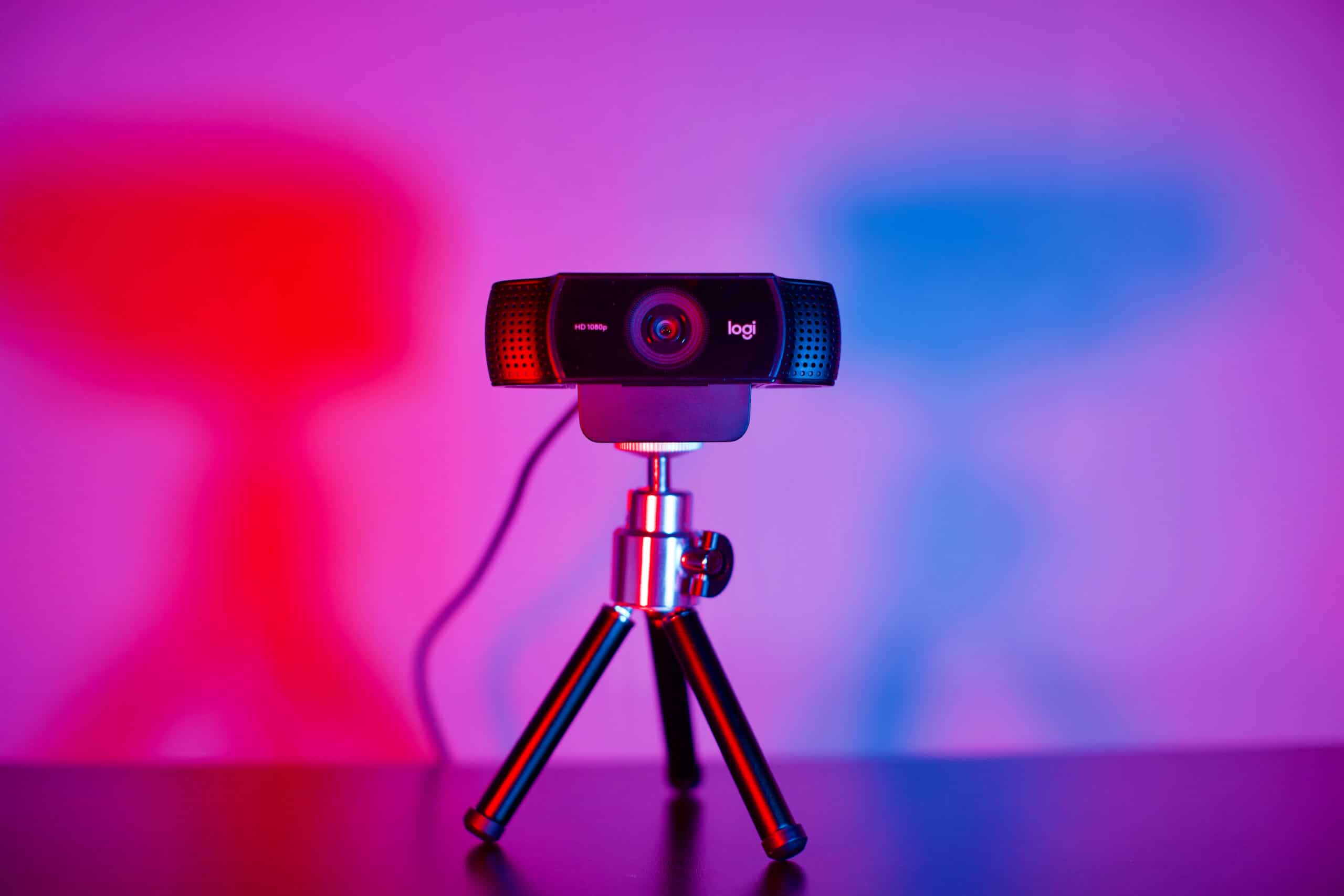 Purchasing a webcam can be a tedious bit of work. There are so many options on the market and, with so many different features, it can be difficult to choose one that works for you. One of the best webcams in the business when it comes to delivering a quality product is Logitech, which offers up feature-rich webcams that won't break the bank.
These far surpass your typical laptop-integrated webcam by offering up higher resolutions, faster framerates, and adjustments to the frame and contrast. Which Logitech webcam is the better choice though? The Logitech Brio has been lauded by critics and users alike for being one of the best in its class, providing high-resolution recording and stable recording.
The Logitech 4K Pro has been a customer favorite since its introduction and offers 4K recording. Which of these comes out on top? Let's take a look at the specs, performance, and overall quality of both of these webcams to determine which one is best for your needs.
Logitech Brio vs 4K Pro Webcam: Side-by-Side Comparison
| | Logitech Brio | Logitech 4K Pro |
| --- | --- | --- |
| Maximum Recording Resolution | 2160p | 2160p |
| Maximum Recording Framerate | 60 frames per second at 1080p | 60 frames per second at 1080p |
| Field of View | 90 degrees | 90 degrees |
| Adjustable Field of View | Yes | Yes |
| HDR Mode | Yes | No |
| Automatic Light Correction | Yes | Yes |
| Indicator Light | Yes | No |
| Number of Microphones | 2 | 2 |
| Connector Type | USB Type-C | micro USB |
| System Compatibility | Windows, Mac, Linux, ChromeOS | Windows, Mac, Linux, ChromeOS |
Logitech Brio vs 4K Pro: What's the Difference?
Spec-wise, both of these webcams come out looking quite similar to each other. Both record at the same resolutions and have the same maximum framerates. There are some key differences to note when looking at both of these webcams, however.
Video Quality
The video quality of both webcams is good. Both Logitech webcams record at a maximum of 4K resolution at 30 frames per second, or 1080p resolution at 60 frames per second. The image quality of the higher-resolution video recording is sharp, and not lacking detail in a well-lit room.
Our Pick
Logitech Brio 4K Webcam
Ultra 4K HD resolution

Auto light adjustment

Noise-canceling technology

3 fields of view presets (90°, 78° or 65° dFOV via Logi Tune)


We earn a commission if you make a purchase, at no additional cost to you.
Both units also feature automatic light correction, as well as adjustable user profiles for contrast, field of view, and other settings. Where they diverge is in the high dynamic range for recorded video. The Logitech 4K Pro has poorer support for HDR, despite having a plethora of features for video.
The Logitech Brio, on the other hand, does have a slightly more robust HDR mode. Sure, you won't be recording cinematic masterpieces with it, but it also helps in just improving the overall color, allowing your video to look the best it can.
High framerate recording is equally smooth and there are no noticeable digital image artifacts or tearing on either webcam. The Brio is more recent, which probably lends slightly better video support.
Audio Quality
Both webcams feature a pair of microphones, allowing for stereo audio recording. Logitech made some leaps and bounds in regard to the integrated microphones on their webcams. As such, both the 4K Pro and Brio have superb sound quality.
There is excellent mid-range and treble content from recorded audio. It does lack a bit of bass response, but that is to be expected for webcam microphones of this size.
If you are looking for extra bass response, for deep-voiced users or live-streaming musicians, an external microphone might be a worthwhile investment. For typical voice conferencing and calls, it works well. Both webcams feature automatic noise canceling, which can be further adjusted in the Logitech app.
Connectivity
The Logitech Brio uses the newer USB 3.0 protocol. This, in effect, allows for greater bandwidth for video and audio recording or streaming. It also features a USB-C connector, which is helpful for users on Mac computers.
The Logitech 4K Pro is still on USB 2.0, but there is no shortage of bandwidth for audio and video recording. It does feature a detachable micro USB cable, which is great for taking it on the go. It also greatly helps if the cable is damaged in some way, or if you'd simply like to get a longer cable if your computer is further away.
User Experience
The user experience for both webcams is virtually identical. Both use the same central Logitech app, which doesn't change interfaces despite the different hardware. This allows for the quick setup of filters, video recording resolution, and other options.
Our Pick
Logitech 4K Pro
2160 MP rear webcam resolution

Captures DCI 4K video

Resolutions up to 4096 x 2160 at 30 fps
We earn a commission if you make a purchase, at no additional cost to you.
Both are also plug-and-play devices, meaning there is no need for additional drivers. Being class-compliant devices is great since this allows for compatibility across a wider array of systems. Linux users might find themselves having to seek out additional drivers for their distro to maintain compatibility.
There is also no Logitech app for Linux distros. As a basic webcam, it functions across a wide variety of computers and operating systems. With the app included, it becomes a flexible video recording device well suited for live streams, video calls, or anything else you might need a webcam for.
Warranty
This is one area where the Logitech Brio pulls far ahead. Both feature a limited warranty, but the Brio has a 5-year limited warranty which covers any manufacturing defects.
This is contrasted by the 2-year warranty of the 4K Pro, which has the same exact coverage but for a far shorter duration. This might not be a dealbreaker for some, but sweetens the pot for those who like companies that stand by their products. If you're buying one explicitly for the warranty, the Brio is the winner.
Logitech Brio vs 4K Pro: 6 Must-Know Facts
Logitech Brio has a less-than-ideal stand.
Logitech Brio is higher priced than comparable webcams in the same market segment.
The front panel of the Logitech Brio is made of high-quality durable glass.
Logitech 4K Pro has built-in background replacement.
Logitech 4K Pro has an internal infrared camera for facial detection.
5x digital zoom is available on the Logitech 4K Pro.
Logitech Brio vs 4K Pro: Which One Is Better? Which One Should You Choose?
Choosing the ideal webcam has turned out to be a far more difficult decision than first imagined. The Brio has a few extra features which give it an edge over the 4K Pro. The automated HDR image processing and USB 3.0 protocol give it a noticeable performance bump over the slightly older webcam.
The warranty included with both webcams is something else that should also be considered. A generous 2-year limited warranty is extended to the 4K Pro. This pales in comparison to the 5-year limited warranty extended to the Brio.
It really comes down to what you consider important in a webcam's features. Both feature a good amount of control in regard to the field of view, image contrast, and overall image quality. The audio quality for both of these webcams is, likewise, excellent.
Purchase the Brio if you want the best for its price, as it has more advanced features. If you want something almost as good for a lower cost, the 4K Pro is the way to go. Either way, when it comes to your webcam needs, it is hard to go wrong with either option.
Ultra 4K HD resolution

Auto light adjustment

Noise-canceling technology

3 fields of view presets (90°, 78° or 65° dFOV via Logi Tune)



Buy Now on Amazon

We earn a commission if you make a purchase, at no additional cost to you.

03/30/2023 09:25 am GMT

2160 MP rear webcam resolution

Captures DCI 4K video

Resolutions up to 4096 x 2160 at 30 fps

Buy Now on Amazon

We earn a commission if you make a purchase, at no additional cost to you.

03/30/2023 09:30 am GMT