LG has been a fixture in the OLED TV market for over a decade. One of its most popular models is LG C1. While this television doesn't feature the brand's signature evo display, it is more affordable than other LG OLED options. Meanwhile, LG G3 is the brand's newest upgrade. This TV was announced at CES 2023 and is one of the most performing yet expensive models. Check out this comparison between LG G3 and LG C1 to find out the best OLED TV for you.
LG G3 Vs. LG C1: Side-by-Side Comparison
LG's G Series boasts the brand's brightest 4K OLED screens, and this year's model is no different. The LG G3 is the brightest yet. LG C1 doesn't deliver the same image quality but is more affordable and still packs impressive specs. Here's how the two compare:
| | LG G3 | LG C1 |
| --- | --- | --- |
| Release year | 2023 | 2021 |
| Display type | OLED evo | OLED |
| Dimming technology | Pixel-level dimming | Pixel-level dimming |
| Display resolution | 4K | 4K |
| Picture processor | α9 Gen 6 AI Processor | α9 Gen 4 AI Processor |
| Refresh rate | 120Hz | 120Hz |
| High dynamic range | Cinema HDR | Cinema HDR |
| Game optimizer | Yes | Yes |
| Cloud gaming | GeForce NOW | Stadia |
| Ports | 4 HDMI, 3 USB | 4 HDMI, 3 USB |
| Available sizes | 55", 65", 77", 83" | 48", 55", 65", 77", 83" |
Reliable Choice
LG C1 65-Inch Class OLED
Self-lit OLED pixels with deep black and rich colors
Stunning pictures and excellent sound
Cinema HDR, Dolby Vision IQ, and Dolby Atmos
Fantastic gaming monitor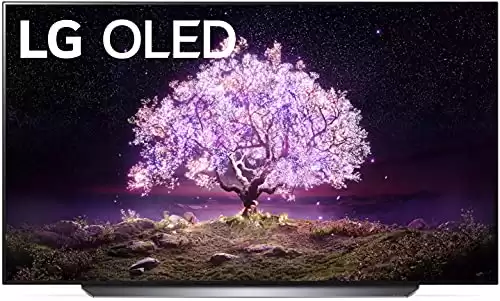 We earn a commission if you make a purchase, at no additional cost to you.
LG G3 Vs. LG C1: What's the Difference?
The LG C1 is among the pioneer OLED TVs from the brand. This television promises life-like image quality, but the newest technologies crammed into the LG G3 make the latest model much better.
Display
The main difference between LG G3 and LG C1 is the display type. While both televisions feature OLED displays, the former boasts a last-generation OLED evo screen. The C1 is a standard OLED that delivers good color quality than NanoCell and other non-OLED technologies. However, it can't truly compete with the evo displays.
The brand's revolutionary TV screen technology, OLED evo, did debut in 2021, the same year the C1 was launched. However, at the time, it only equipped the G Series of big-screen TVs. The difference between standard OLED and OLED evo is the latter's ability to change the wavelength of light, significantly increasing the image sharpness and contrast.
LG says OLED evo is an advanced OLED version with a more efficient panel and a Gen 5 processor or higher. Algorithms in this display technology allow the panel and processor to act in synergy, improving image quality. Another characteristic of OLED evo is the Brightness Booster that enhances contrast.
OLED and OLED evo panels have infinite contrast and display natural colors with zero exaggeration and distortion. These display types have 100% color accuracy as certified by Intertek and TÜV Rheinland.
Brightness
OLED evo has Brightness Booster, which makes it 30 percent brigher than the standard OLED seen in the C1. However, LG G3 takes things a step further with Brightness Booster Max. This advanced brightness booster makes the G3's panel around 70 percent brighter compared to OLED, offering up to 2,100 nits of brightness peak. In contrast, LG C1 has a brightness peak of about 750 nits.
A higher brightness peak greatly improves the high dynamic range (HDR) of the panel, which essentially defines how much detail we can see in shadows and highlights. With a brightness peak about three times that of C1, LG G3 delivers unrivaled image quality.
As far as color accuracy goes, G3 and the C1 have a wide color gamut and true-to-life colors. Differences between them are few. And the way you erceive colors can differ due to the difference in brightness and HDR.
Gaming
The latest smart TVs can do more than stream. Avid gamers looking for the best gaming TV to pair with their Xbox or PlayStation might be tempted to pick the C1, but the G3 is a better option.
That's because LG C1 used Stadia. No doubt, Google's cloud gaming platform had its fans, but Stadia was shut down on January 18, 2023. According to LG, users have to perform a firmware upgrade to continue using cloud gaming on the C1 TV. However, it is unclear what upgrade you have to make and whether it's enough.
LG G3 incorporates Nvidia GeForce NOW cloud gaming. You don't have to second-guess anything and can get quick access to hundreds of games hosted on Nvidia's remote servers.
Design
LG C1 and LG G3 are two flat-screen TVs. Their design differences may make you pick one over the other. If you need a freestanding television that comes with a stand, the C1 might be the right choice. It comes with a slim stand for seamless placement on a TV table or shelf. It can also be wall-mounted – the stand is removable – but mounting it flush with the wall is challenging.
LG G3, on the other hand, is made to be wall-mounted. It doesn't come with a stand at all, and even though you can pair it with some floor or tabletop stands, the unit's purpose is to become a focal point on one of your walls. A smart cable management system on the back allows you to install the panel flush with the wall.
The C1 offers more options in terms of size. It comes in five sizes, ranging from 43 to 83 inches. The G3 is only available in four sizes, from 55 to 83 inches. A 97-inch model of the G3 is available for the UK and EU markets, but it is uncertain whether LG will release it on the US market. Considering that LG G2 comes in a 97-inch version in the US, we might see the 97-inch G3 in the US stores, too.
Price
LG C1 is an older television released in 2021. It is more expensive than QLED or NanoCell televisions from the brand but affordable for an OLED TV. Its largest size costs under $3,300, while the smallest costs roughly $1,600.
LG G3 was announced at CES 2023 and will come out in the next months. Its price was not yet unveiled, but if the G2 is any indication, we can expect it to cost at least a few hundred dollars more than the C1.
LG G3 Vs. LG C1: 7 Must-Known Facts
LG G3 is the newest OLED TV from the brand. It was announced at CES 2023 and will launch in the year's first quarter.
The G3 model features an OLED evo panel with improved brightness compared to all previous models.
LG C1 is an OLED TV released by the brand in 2021. It features a standard panel and exceptional image quality compared to LG's non-OLED models.
The C1 television has a lower brightness peak compared to the G3, but the image quality is satisfactory. However, the latter delivers sharper and higher-quality images.
G3 comes with Nvidia GeForce NOW cloud gaming, whereas the C1 featured Stadia cloud gaming.
LG C1 is a good choice for people who need a self-standing OLED TV. The G3 is specifically designed for a wall-mounted installation.
The C1 models have a more affordable price tag. However, the G3 is a worthy upgrade if you aim for the utmost picture quality.
LG G3 Vs. LG C1: Which One Is Better? Which One Should You Use?
When we look at their performance and specs, LG G3 is undoubtedly the better option. This television features the most advanced OLED panel from the brand, a brightness peak of over 2,000 nits, and exceptional image quality. Whether you like streaming content or playing games, the powerful processor, high-quality sound, and natural colors guarantee an immersive experience. LG C1 also delivers a satisfactory experience, but image quality is lower than G3. This television is cheaper and a great choice if you don't want to break the bank.
Reliable Choice
LG C1 65-Inch Class OLED
Self-lit OLED pixels with deep black and rich colors
Stunning pictures and excellent sound
Cinema HDR, Dolby Vision IQ, and Dolby Atmos
Fantastic gaming monitor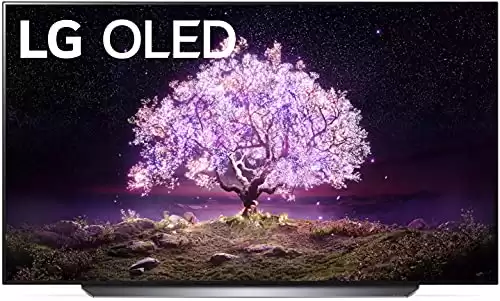 We earn a commission if you make a purchase, at no additional cost to you.
LG G3 and LG C1: Technology Updates
Recently, there have been no recent technology updates for the LG G3 OLED TV and LG C1 OLED TV. LG has ceased production of both television models. The LG G3 OLED TV was introduced in 2021, while the LG C1 OLED TV was released in 2020. Given their discontinued status, these TVs are considered outdated and may not offer the latest advancements in features and technology.
LG G3 and LG C1: Looking Forward
Anticipated technology updates are not foreseen for the LG G3 OLED and LG C1 OLED within the next six to 18 months, as LG has discontinued the production of these television models. Consequently, no new advancements or improvements are expected for these TVs during this timeframe.