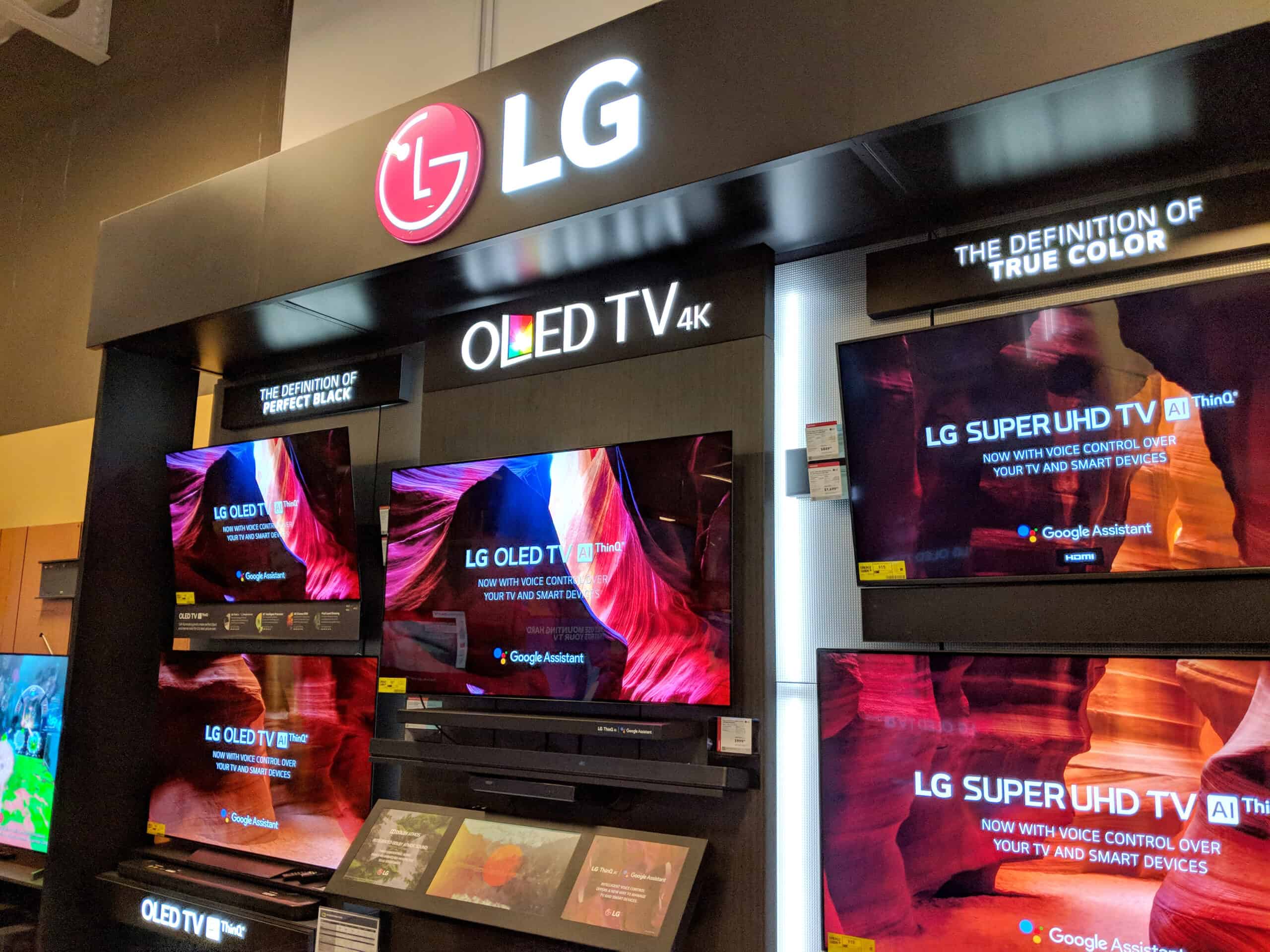 With many high-quality TV brands in the market, now is the time to acquire one at an affordable price. However, the main challenge is choosing the best TV. When comparing the best TV brands, LG and TCL will appear in your search together with other notable brands like Samsung. That said, you must dissect each TV's specifications to identify one that suits your needs.
This article will mainly focus on the LG A2 and the TCL 4K TVs. These TVs have many smart features, 4K resolution, and great designs. Their sound and picture quality are also top-tier, so you won't have a problem watching your favorite TV shows.
With these fantastic features, choosing between the LG A2 and the TCL 4K TVs can be difficult. However, do not despair. We will highlight their differences and recommend the right one to acquire.
Here is a review of the LG A2 vs. TCL 4K TVs.
LG A2 Vs. TCL 4K TVs: Side-by-Side Comparison
| | LG A2 | TCL 4K TVs |
| --- | --- | --- |
| Release Date | 2022 | 2022 |
| Sizes | 48, 55, 65, and 77 inches | 55, 65, 75, and 85 inches |
| Resolution | 4K | 4K |
| Number of HDMI Ports | 3 | 4 |
| Smart TV Software | Web OS 22 | Roku TV |
| HDR | HDR10, HLG, and Dolby Vision | HDR10, HLG, and Dolby Vision |
| Price | $899 (48 inches) | $699.99 (55 inches) |
Best Budget Option
LG A2 Series 65-Inch Class OLED Smart TV
8 million self-lit OLED pixels
The advanced α7 Gen5 AI Processor 4K algorithmically adapts and adjusts picture and sound quality
Built-in access to Netflix, Prime Video, Apple TV app, Disney+, HBO Max, and instant access to over 300+ free LG Channels
Personalized recommendations
We earn a commission if you make a purchase, at no additional cost to you.
LG A2 Vs. TCL 4K TVs: What's the Difference?
The LG A2 and the TCL 4K TVs have many advanced features; both are high-quality TV brands that will give you the ultimate entertainment experience. However, certain elements in either TV make them stand out. As such, let's discuss these differences in detail.
Design
First impressions are everything when buying a TV. TCL and LG took their time designing these two TVs to ensure they were appealing at first glance. When looking at the TCL 4K rear design, it's an improvement from the prevision versions. The TV has one solid stand at the center, allowing you to place it on a smaller table if you don't want to mount it. Previous TCL TVs had two stands at the end, meaning you had to look for an oversized table, especially with large TVs. Unfortunately, the LG A2 does not edge out the TCL 4K TVs regarding design. One point of criticism is that the LG A2 comes with the two-stands support feature. Unless you plan to mount your TV, expect to buy a bigger table, especially if you acquire an 85-inch TV.
The TCL 4K TVs have multiple ports on both rear ends. On one end, you will get the power cord that resembles a computer, which is an excellent adjustment from the previous versions. On the other end, you will get all the ports you need for HDMI and USB. The ports are well-spaced, so you won't have a problem using them. At the front, the TCL 4K TVs have a frameless design, giving you an expansive view when watching.
The LG A2 ports are located on the TV's rear side. The LG A2 TV's HDMI ports are situated on its backside. They are well-spaced, allowing you to connect consoles like PlayStation and Xbox concurrently. One shortcoming of the TV is that it has 3 HDMI ports compared to the four available ports in TCL's 4K TVs.
Ultimately, the TCL TVs are better designed and have a higher aesthetic appeal than the LG A2.
Smart Technology
Given the technological improvements with every new release, it's no surprise that most TVs today come packed with smart features. Smart technologies determine the TV's overall user interface and experience and the number of applications you can download, like Netflix and Hulu. The LG A2 features the Web OS 22 software, which allows users to design personal profiles. You can create a personal profile based on your likes and toggle back to the public or guest user profile when someone else uses the TV. This keeps the integrity of your data and preferences intact and prevents you from receiving unnecessary recommendations that aren't aligned with your preferences.
The LG A2's interface is user-friendly and easy to navigate. A key spec of the interface is the "Trending Now" segment that gives you quick access to your frequently used apps. You can also add other apps to this section, making access to them easy and instant. Another cool feature of the LG A2 TV is its compatibility with various virtual assistant software. For example, you can connect it to Google Assistant or Alexa to control your TV using voice commands from the microphone on your remote.
In contrast, the TCL 4K TVs use the Roku operating system. The software's main advantage is its ease of customization. You can customize the themes, wallpapers, and screensavers to your preferences. It also supports different applications from the app store, such as Netflix and Prime Video.
Worthy of mention is that the Roku software's response time is incredible. You won't notice any drag when navigating your TCL 4K TV, which is common in other TVs. The TV supports Apple AirPlay, allowing Apple enthusiasts to use Siri. You can also cast from your iPhone to the TV seamlessly.
The Achilles heel of the Roku operating system is that you may have difficulties connecting your Bluetooth devices, such as Bluetooth headphones and speakers. Thus, you must look for Roku-branded device variants to enable these Bluetooth connections. Although both TVs have good smart features, the LG A2 has the upper hand. With the A2, you don't have to incur additional expenses buying Roku-branded Bluetooth devices, as you can directly connect the TV to your current Bluetooth-enabled devices.
Sound Quality
One of the things that hit most people's minds when buying a TV is sound quality. People want better sound, so they always consider getting a soundbar. However, many people don't realize a TV should have good sound quality before connecting the soundbar.
As for our comparison, you may be forced to budget for a soundbar. This is because both TVs have a 20 watts audio output, which is incredibly low. Not only will you have a problem listening to music using the TV speakers, but you'll also have a problem watching a movie.
It seems we have a tie when comparing both TVs' sound quality. However, go for the A2 for greater autonomy when looking for sound bar models compared to TCL TVs that require Roku-compatible speakers.
Picture Quality
The backbone of every TV is picture quality; we all want a clear and crisp TV displaying vibrant pictures. TCL 4K TVs have a high dynamic range of image quality. This wide range in modern TVs boosts image clarity and quality, making the TVs bright and clear. The TCL TVs also feature 4K resolution, meaning it has a higher PPI pixels value than standard HD TVs. It may be challenging to notice the difference in picture quality when using smaller TCL TVs, but with a 75-inch TV, the 4K resolution difference will be apparent. The TCL 4K TV's last advantage is the motion resolution quality. You won't notice any stutter when watching a fast-paced movie such as action or racing, a drawback that plagues many lower-range TVs.
The TCL 4K TVs' main disadvantage is that they have poor contrast. When watching the TV on a blank white screen, you may notice the screen is brighter at the center than at the edges. So, when watching a high-resolution movie, all the brightness will be focused at the center, leaving the edges dull, which some users may find unsettling.  
Like the TCL TVs, the LG A2 is a 4K display TV, meaning it has bright and sharp colors, thus improving image quality. Furthermore, it has a good refresh rate of 60 Hz, which is decent as it gives you a smooth watching experience. However, the A2's refresh rate is lower than in TCL 4K TVs set at 120 Hz.
Both TVs have good picture quality. What you lack in one TV is compensated in the other. However, the TCL's higher refresh rate is a significant factor that slightly makes it better than the LG A2.
Pricing
We cannot wrap up our review of the LG A2 vs. TCL 4K TVs without comparing their prices. The LG A2 is pricier than the TCL 4K TVs. The A2 goes for $899 for a 48-inch TV, while the TCL 4K TVs cost $699.99 for a 55-inch set. The LG TVs are still pricier than the TCL 4K TVs even when comparing them by size.
Best for Gaming
We earn a commission if you make a purchase, at no additional cost to you.
History of the LG A2 TV
LG Electronics launched its first television, the LG SL9000, in 2009. Since then, the company has released several TVs, with each being more advanced than its predecessor. In 2013, LG launched the first LG television with OLED technology. They also released bigger TVs, such as the 66- and 77-inch TVs. Fast forward to 2022, when they released the LG A2 TV, equipped with smart features for the best watching experience. The TV has 4K resolution, and you can get it in various sizes, including a staggering 85 inches.
Additionally, it has the newly updated Web OS 22 software, which is an improvement compared to the previous versions. Ultimately, LG A2 is one of those TVs you shouldn't hesitate to buy compared to the previous LG models.
History of the TCL 4K TVs
The TCL 4K TVs have a rich history. The first TCL TV series involved the 3-series TVs, which were smart TVs with no stellar qualities. For instance, they had a 720p resolution, 10W audio, and 3 HDMI ports. Besides, the biggest TV size you could get was 43 inches.
The next TCL version was the TCL 4-series, an upgrade from the previous models. The biggest size you could acquire was 85 inches. Other notable features included 4K resolution, HDR technology, 4 HDMI ports, and Voice control features like Google Assistant.
TCL Technology later released the TCL 5-series, which was cinema-inspired. They built this TV for watching movies as it had 4K resolution and QLED technology. The only drawback with these TVs was that the biggest size you could acquire was 75 inches. Other notable features included 4 HDMI ports, voice control assistants, and HDR technology.
Fast forward to 2022, when TCL released the 6-series TVs with highly advanced technology. These TVs have a superior 4K resolution, LED-backlight display, and HDR technology. The TVs also use the advanced Roku TV software and have an auto gaming mode that will boost your gaming experience.
LG A2 Vs. TCL 4K TVs: 5 Must-Know Facts
The TCL 4K TVs are more stable than the LG A2 because the centrally located base allows you to place the TV on a smaller table.
The TCL 4K TVs are larger than the LG A2 TVs. The smallest LG A2 TV is 48 inches, while the smallest TCL TV is 55 inches.
The LG A2 TVs are more expensive than the TCL 4K TVs.
The A2 and the TCL 4K have 4K resolution and HDR technology, so you don't have to worry about picture quality, irrespective of the TV you choose.
You can mount both TVs on the wall in place of a TV stand.
LG A2 Vs. TCL 4K TVs: Which One Is Better? Which One Should You Use?
Now that we have highlighted the main differences between both TVs, you may still be skeptical about which one to buy. Both TVs have fantastic audio and picture quality and offer a good watching experience. They also have various smart features though they use different software.
The main difference between the two is the design. The TCL 4K TVs have a better design than the LG A2. Another notable difference is in the refresh rate, where the TCL 4K TVs have a better refresh rate than the A2.
Ultimately, go for the TCL 4K TV as it is cheaper and has similar or better qualities than the LG A2. However, you must be willing to buy Roku-branded accessories to ensure they are compatible with the TCL 4K TV. The LG A2 may also be a good option if you have other Bluetooth devices and are missing a TV. This saves you the additional expense of buying a TV and other Roku-branded Bluetooth devices.
Ultimately, your financial capabilities and entertainment requirements will determine the TV you choose.
8 million self-lit OLED pixels
The advanced α7 Gen5 AI Processor 4K algorithmically adapts and adjusts picture and sound quality
Built-in access to Netflix, Prime Video, Apple TV app, Disney+, HBO Max, and instant access to over 300+ free LG Channels
Personalized recommendations

Buy Now on Amazon

We earn a commission if you make a purchase, at no additional cost to you.

03/08/2023 12:11 pm GMT

4K Ultra HD with 120 Hz refresh rate
Mini-LED backlight technology
Support for Dolby Vision, HDR10, HDR10+, and HLG
Comes in three screen sizes: 55, 65, and 75 inches
Four HDMI inputs and support for 144 Hz VRR

Buy Now

We earn a commission if you make a purchase, at no additional cost to you.

05/03/2023 08:19 pm GMT