Key Points
Léon Bollée was an inventor and receiver of the 'France's Legion d'Honneur', the highest honor that a French national can be awarded.
Although, his most notable inventions were in the field of automobiles, Léon is also creator of 3 calculating devices.
He was enthusiastic about flying as well and had a close friendship with the Wright brothers, in fact Wilbur Wright was his daughter's godfather.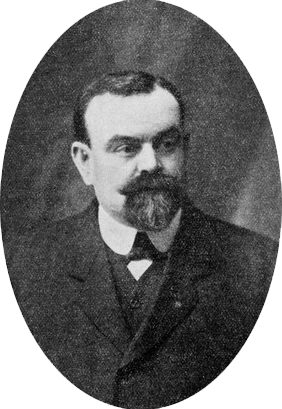 Who Was Léon Bollée?
Léon Bollée was a notable French automobile inventor and manufacturer. He was born into the Amédée-Ernest Bollée family who are popular for their impact on the manufacturing of steam vehicles.
Léon was born on April 1, 1870, and died on December 16, 1913, aged 43 years.
Quick Facts
Full Name

Léon Bollée

Birth

April 1, 1870

Awards

France's Legion d'Honneur

Children

Élisabeth Bollée

Nationality

French

Place of Birth

Le Mans, France

Fields of Expertise

["Inventor","Manufacturer"]

Contributions

Calculating Machines, Automobiles.
Early Life
Born Léon-Auguste-Antoine Bollée on April 2, 1870, in Le Mans, France, Léon Bollée belonged to the prestigious family of Amédée-Ernest Bollée, the most important pioneer of steam road vehicles in France.
Léon continued in the family trade as early as when he was 14 years, constructing a pedal vehicle called the Velocipede Nautique.
Career
Phase 1

As mentioned earlier, Léon was born into the popular Bollée family. The family trade was the invention and manufacturing of automobiles, and they're most popular for inventing several steam cars, most especially the pioneering L'Obeissante (the Obedient), which made the first road trip between Le Mans and Paris (some 500 km) in 18 hours, and the Mancelle from 1878, which is regarded as the first automobile to be put into series production.
Unsurprisingly, he also continued with the family trade, which made most of his career. He started inventing at the age of 14, constructing a pedal vehicle called the Velocipede Nautique.
What Did Léon Bollée Invent?
Invention 1
Léon worked on three calculating machines in 1887: the Direct Multiplier, the Arithmographe, and the Calculating Board. The Direct Multiplier won a gold medal at the Paris Exposition of 1889 and was a remarkable and very advanced calculating device, a real masterpiece of engineering. The American most famous inventor Thomas Alva Edison proposed to hire Bollée in the United States, but he declined the offer.
Invention 2
In 1895, he built the first-ever small gasoline-powered vehicles in France.
Invention 3
Léon introduced a vehicle with three wheels called Voiturette in 1896. Voiturette was also the fastest thing on the road, winning a variety of French road races at speeds of up to 45 km/h.
The Voiturette was the first automobile equipped with rubber tires; this invention sold well and several hundred were made for Léon Bollée by Hurtu & Diligeon. Encouraged by this initial success, he founded his business at Le Mans, the Léon Bollée Automobiles.
Invention 4
Léon's next vehicle – a four-wheel car – appeared in 1899. In 1903 Bollée produced his first big car which had instant success because of its renowned quality. He built two 4-cylinder models, a 28-hp 4.6-liter and one 45-hp 8-liter engine, followed in 1910 by a 10-liter model. By 1911 his production facility manufactured 600 vehicles per year, quite a big number for the time.
Invention 5
León Bollée was also interested in aviation and aeronautics, taking a lively interest in the dirigible balloon inventions of several French inventors. He invited the Wright brothers, the inventors of the world's first successful airplane, to Le Mans on the occasion of their visit to France in 1908. Thanks to him, Wilbur Wright succeeded in finding common ground to steal his Flyer III-A, the racetrack of Hunaudières near the current racing circuit of Le Mans, then at the military camp of Auvours between June 1908 and January 1909.
Léon Bollée: Marriage, Divorce, Children, and Personal Life
Marriage
Léon married Carlotta Bollée (née Messinisi) and they had a daughter. However, not much else is known about his wife or their married life.
Children
Léon Bollée's daughter, Ellisabeth Bollée was born on August 9, 1908. She was a poet and married Count Jean Maurice Gilbert de Vautibault in 1927, and later divorced him to marry the American painter Julien Binford. Elisabeth Bollée died on 11 July 1984.
Death
In August 1911 Léon Bollée was injured in a flying accident and never fully recovered. As he also had a pre-existing heart problem, he died of a heart attack in Paris on 16 December 1913, aged only 43, and was buried in Holy Cross cemetery on the heights of Le Mans.
Léon Bollée: Awards and Honors
Léon Bollée was a holder of France's Legion d'Honneur, the highest award given by the French Government for Civil and Military achievements.
There is a statue of Leon Bollée in Le Mans on the Avenue du Général Leclerc near the train station.
Although, the contributions and achievements of Léon Bollée are not as widely known now, there exists an engineering institute in Ho Chi Min City, Vietnam 'Institut international d'informatique Léon Bollée' named after him.
Next Up…
Meet Walter Snelling – Complete Biography, History, and Inventions: Credited with discovery of propane, explosives and holder of 180 patents, Dr. Walter Snelling is instrumental in arming the US with various explosives. Know more about his life and work here.
Meet Alexis Petetin – Complete Biography, History, and Inventions: The man behind the first pocket calculator and holder of two patents, find out about the life of Alexis Petetin.
Meet Amos Mendenhall – Complete Biography, History, and Inventions: Find out more about the life of Amos Mendenhall, the creator or the practical calculator.