Key Points
Larry Sanger is best known as the co-founder of Wikipedia, but he was also the original editor in chief of Nupedia.
Citizendium was another project of Sanger's that demanded all editors work under their real names, and they were required to be experts in their respective fields.
The entire Wikipedia community was a recipient of the Erasmus Prize in 2015, including Sanger, awarded for significant "contribution to the humanities, social sciences or the arts."
Who is Larry Sanger?
Lawrence Mark "Larry" Sanger is an American philosopher and internet project developer. He is most well known for being a co-founder of Wikipedia along with Jimmy Wales, but he is also responsible for several other internet projects and worked as an American college professor.
Early Life
Sanger was born in Bellevue, Washington on July 16, 1968. His mother was a homemaker and his father Gerry was a marine biologist. At the age of seven, his family relocated to Anchorage, Alaska where he spent the remainder of his childhood.
Quick Facts
Full Name

Lawrence Mark Sanger

Birth

July 16, 1968

Net Worth

$650,000-$1 million

Awards

Erasmus Award (2015)
Rotary Humanitarian STAR (2018)

Children

two sons

Nationality

American

Place of Birth

Bellevue, WA

Fields of Expertise

["Computer Science","Philosophy"]

Institutions

Ohio State University, Reed College

Contributions

Wikipedia, Nupedia, Citizendium, Reading Bear
Sanger attended Reed College where he graduated in 1991 with a Bachelor of Arts degree in philosophy. During his time at Reed College, Sanger became increasingly interested in the internet and its potential use as a medium for publishing and compiling information. He developed a listserver that was used to link students and tutors as well as provide a way to continue education outside the walls of traditional university learning.
Sanger then attended Ohio State University where he obtained a master's in philosophy in 1995 and a doctorate in philosophy in 2000. It was during this time that he became acquainted with Jimmy Wales after initially subscribing to Wales' mailing list about philosophy.
Career
Although Larry Sanger is best known for his role at Wikipedia, he has also been involved in a number of other successful business ventures. Let's take a look in more detail below.
Nupedia
In the year 2000, Sanger joined Jimmy Wales at Bomis, Inc. Bomis was working on a project called Nupedia of which Sanger was named the editor in chief. Nupedia was designed to be the first internet encyclopedia, and for reliability, it had stringent content standards. All articles were written by volunteers who must have subject matter expertise in the areas for which they were writing. Those articles were then reviewed by editorial staff prior to being published on the site.
After having conversations with others in regard to the success of wikis in other applications, Sanger approached Wales with the idea of integrating a wiki as a means for authors to submit Nupedia articles to the editorial staff for their review. The hope was that this would speed the content generation process along. In reality, this instead grew into a project of its own, and Wikipedia was launched as a standalone site in 2001.
Wikipedia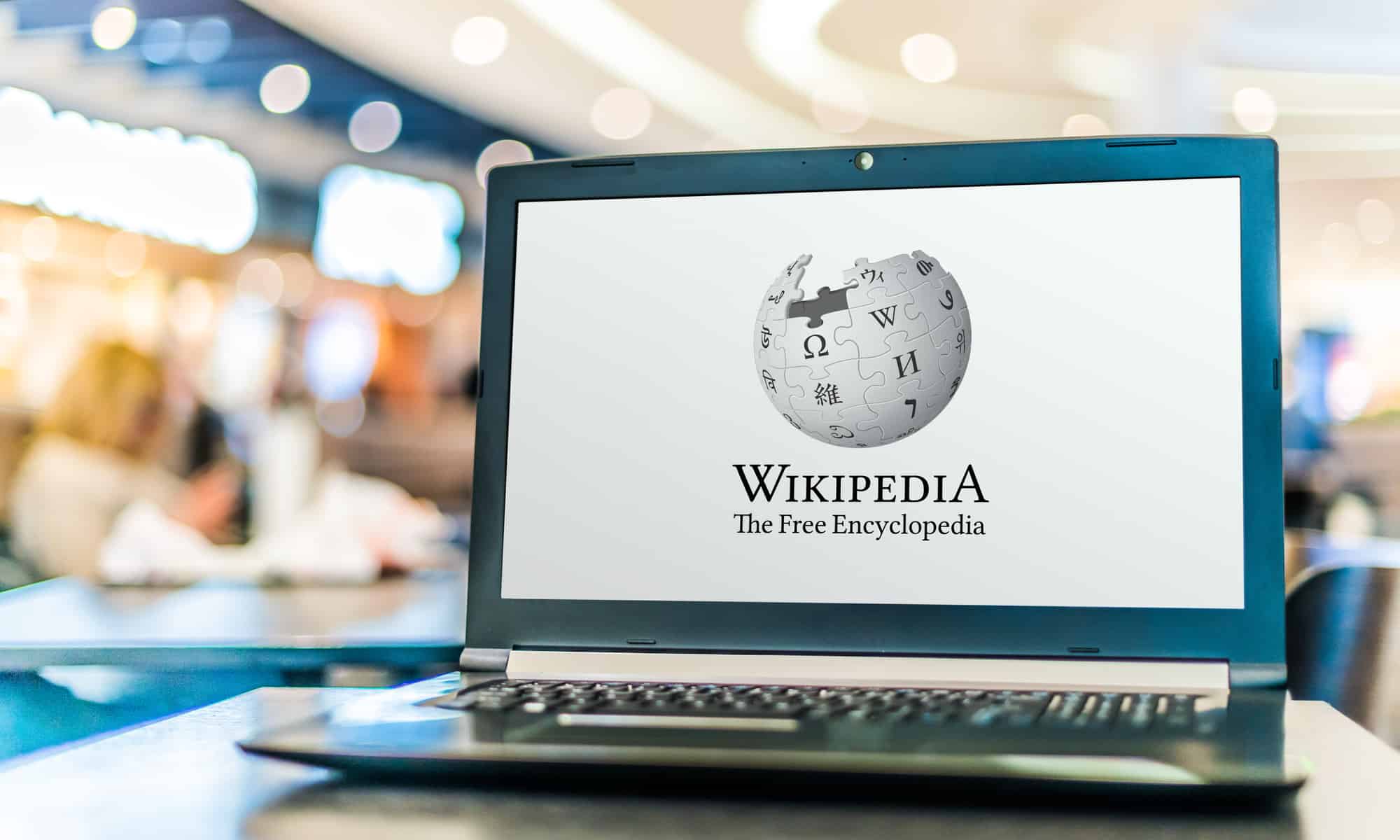 With the launch of Wikipedia in February of 2001, Sanger worked as the chief organizer and the only employee being paid by Wales' company Bomis, Inc. Difficulties became apparent very quickly as Sanger reportedly became frustrated with malicious contributors' attempts to thwart the editorial process. Despite his role as a Wikipedia founder, Sanger struggled to ensure that the content placed on the wiki was subject to expert editorial review and was verifiable.
These conflicts with the rest of the community escalated and ultimately played a large role in Sanger's exit from Wikipedia. Bomis planned to monetize Wikipedia by seeking ad revenue from placement on the site, and they intended to use that revenue stream to continue to pay Sanger. This was met with heavy resistance and compounded by the fact that internet ad revenue at the time was not what it is today. Bomis then cut Sanger's salary, and he resigned from his positions at both Nupedia and Wikipedia as he could not devote the time needed to manage them without adequate compensation.
After leaving Wikipedia, Sanger attempted to revamp Nupedia on his own without the involvement of Bomis or Wales; however, he was unsuccessful and the site went down in 2003.
Citizendium
Sanger next created Citizendium as a hard fork from Wikipedia. This project demanded all editors work under their real names, and they were required to be experts in their respective fields. Citizendium went live privately in 2006 and was publicly launched in March of 2007. Sanger left work on the project in 2009 and stepped down as editor in chief in September of 2010.
WatchKnowLearn
From 2008 to 2010, Sanger worked on the development of educational videos for children up through 12th grade in the non-profit organization WatchKnowLearn.
Reading Bear
Sanger then branched this work into specifically creating content geared towards teaching young children to read. Throughout 2010 and 2011, his work on this web-based application used various means such as videos, ebooks, and PowerPoint presentations to accomplish this, and it was launched under the name Reading Bear in 2012.
Infobitt
Infobitt was a short-lived venture that was intended to be a crowdsourced news aggregator. It went live in December of 2014, and by the summer of 2015, it was out of funds and shut down. According to both Infotbitt's website and Sanger's blog, there are hopes to relaunch the project if funding can be found.
Everipedia
Sanger's next project was Everipedia. Everipedia is another internet encyclopedia, but this one utilizes blockchain technology. Sanger began work as their chief information officer in 2017. His goal was to make Everipedia a source of knowledge on unlimited topics that was independent of any of the biases that he felt were present with Wikipedia. Sanger left Everipedia in 2019.
Knowledge Standards Foundation
Larry Sanger currently is working as the executive director of the Knowledge Standards Foundation. Their stated goal is to build the "encyclosphere." This is to be a decentralized network of knowledge that upholds scholarly standards.
What Did Larry Sanger Create?
Wikipedia
While Sanger was not the inventor behind wiki technology, he was the first to pioneer the idea of the free contribution of others through a wiki for inclusion in an encyclopedia. The main crux of his disagreement with others involved in the creation and management of Wikipedia was his desire for stringent editorial controls on the articles submitted through the wiki.
His quest was one designed to ensure that the information was neutral and verifiable, and that was at odds with others who felt that the greater freedoms allowed by free contribution and crowdsourced editing outweighed possible negative consequences. This led to his next project Citizendium.
Citizendium
Larry Sanger tried to improve on what he felt were the shortcomings of Wikipedia when he launched Citizendium in 2006 privately with a public release in March of 2007. The editorial process was significantly different from Wikipedia in that there were two levels of editorial review and anonymous editing was not allowed. Furthermore, troublesome editors were quickly and permanently removed from any further contribution to the site.
Citizendium was also plagued by slow growth due to the editorial process. Sanger stopped active contribution to the project in 2009, and he later sold ownership of the domain name in 2020.
Larry Sanger: Marriage, Divorce, Children, and Personal Life
Net Worth
Sanger's net worth estimates vary as a large portion of his work has been for non-profits and privately held companies. Most estimates place his net worth in a range of $650,000-$1 million.
Marriage
Larry Sanger was married in 2001 and is not divorced. His private life is kept largely confidential.
Children
Sanger and his wife have two sons. Both of the children were homeschooled, and Sanger taught them to read as toddlers using the strategies that he created Reading Bear with. He stated that his eldest son was reading at a sixth-grade level by the age of four.
Larry Sanger: Awards and Achievements
Erasmus Prize (2015)
The entire Wikipedia community was a recipient of the Erasmus Prize in 2015 which also includes Sanger. The Erasmus Prize is awarded by the Praemium Erasmianun Foundation in honor of significant "contribution to the humanities, social sciences or the arts." Wikipedia was specifically recognized for the large compilation of information that they have compiled, distributed, and continues to make available from sources abroad as well as to communities around the globe.
Rotary Club Humanitarian STAR Award (2018)
Sanger himself was awarded the Humanitarian STAR award in the area of Knowledge Sharing by the Rotary Club in Pasadena, California in 2018. This award is presented to those who have benefited humanity through scientific achievement or technological advancement in several areas.
Larry Sanger Published Works and Books
Essays on Free Knowledge: The Origins of Wikipedia and the New Politics of Knowledge
Released in 2020, this book by Sanger is a compilation of essays that he has written over the years. The topics range from the origins of both Nupedia and Wikipedia to encyclopedic neutrality and anti-intellectual trends.
We earn a commission if you make a purchase, at no additional cost to you.
Larry Sanger's Contempories
It's difficult to imagine that the man who was the driving force behind Wikipedia could have contemporaries, but Jimmy Wales is such a man. Jimmy Wales co-founded Wikipedia alongside Sanger in 2001 and, like Sanger, he also co-founded Nupedia too. He also created Wikimedia with the goal of developing and maintaining open content and providing them to the public free of charge.
Wales has an estimated net worth of between one and two million dollars and has won several awards, including the President's Medal, the Dan David Prize, and the UNESCO Niels Bohr Medal.
The image featured at the top of this post is ©monticello/Shutterstock.com.