Key Points
Wyoming is popular with tech companies because of inexpensive real estate and tax breaks. Not to mention the gorgeous scenery.
The largest tech company in Wyoming is Google, at 256 billion.
Microsoft is another large tech company in Wyoming, having built a cloud infrastructure facility there in 2012.
In the wake of the coronavirus pandemic, many of the biggest names in business have found themselves hungry for change. Being immersed in the hustle and bustle of the big city — whether that be Manhattan, Silicon Valley, or elsewhere — just isn't as important as it once was. Especially with so many workers going and staying, remote. For this reason, more and more tech companies in Wyoming have been popping up. But what is it about Wyoming in particular?
From the beautiful landscapes to the alluring tax breaks available to Wyoming residents, it's no wonder that everyone, from crypto companies and tech titans to burgeoning startups, has been flocking to the Equality State over the past few years. There's plenty to love; and plenty of benefits to reap, as well. We've compiled this helpful rundown to give an overview of the state's growing tech scene. From companies founded in Wyoming to companies that have recently opened up facilities there, both public and private, these are the largest tech companies in Wyoming.
Which Tech Companies Were Founded in Wyoming?
While many tech companies in Wyoming have only recently made the move to the state, others have been there from the very start. These five are some of the most notable:
#1 Language I/O – founded in 2011
All the best tech companies see a need and create a product or service that addresses that need. Language I/O, a tech company native to Wyoming, does exactly that for online customer service. Thanks to their proprietary machine learning technology, Language I/O allows virtual customer service and support teams to communicate in over 100 different languages; and in real-time to boot. Language I/O has called Wyoming its home since its inception in 2011. What's more, their NMT (or neural machine translation) technology has the power to reach far beyond the Cowboy State.
#2 BlackFog – founded in 2015
Another Cheyenne staple, BlackFog is an ADX (or anti-data exfiltration) technology company founded in 2015 that works to prevent ransomware and ensure data privacy and security. These are must-haves for any tech or e-commerce brand, whether in Wyoming or elsewhere. BlackFog's global clientele relies on the Wyoming tech company for protection against everything from ransomware, spyware, and malware to phishing and beyond. If the threat involves any sort of unauthorized data collection or profiling, BlackFog's ADX tech works to stop it in its digital tracks.
#3 Novea – founded in 2016
Novea, Inc. — an innovative new financial services and software company — is one of the many recent tech companies founded and based in Cheyenne, Wyoming. The company has a specific goal to disrupt the e-commerce industry by eliminating retail commission. Currently, commission is a $40 billion marketplace. Novea hopes to get that money into consumers' and shareholders' hands. Founded in 2016, Novea launched its first app in 2017 and has since continued to grow even more.
#4 Calmerry – founded in 2020
Founded in Cody, Wyoming in 2020, Calmerry has a massive reach beyond northwest America. They're an online e-counseling platform that hopes to deliver virtual, affordable therapy to those who need it most. With a large roster of licensed, vetted mental health professionals, Calmerry therapists can help virtual clients with evidence-based treatments — all from the comfort of one's own home. Mentioned in Vogue, Oprah Magazine, and Goop alike, Calmerry is definitely one of Wyoming's most buzzworthy tech companies around.
#5 Wyoming Hyperscale White Box LLC – founded in 2020
Headed by a family of sixth-generation ranchers, the owners of Wyoming Hyperscale White Box LLC have decidedly pivoted away from ranching and toward tech. Wyoming Hyperscale White Box offers clients expansive access to their cutting-edge data center founded in Kemmerer in 2020. While there are numerous data centers to choose from, not only in Wyoming but also across the U.S., Wyoming Hyperscale stands out for its historic status as the planet's very first sustainable hyper-scale data center development. Their liquid cooling systems are unlike anything else the competition provides.
What Are the Biggest Tech Companies Located in Wyoming?
It's not just startups that have decided to call Wyoming home. Some of the biggest tech companies in the world have also decided to open up shop there, as well. Here are five great examples, determined by their annual revenue.
#1 Google – $256.7 billion
The company that needs no introduction, Google has a serious presence across the United States and abroad. Wyoming is no exception to this global reach of theirs. As a matter of fact, Google and Wyoming have had a long-standing relationship. Wyoming was the very first state to move all of its government employees to Google Workspace way back in 2011. The state might seem like a long way off from the search giant's California HQ, but their longstanding working relationship just goes to show the kind of bustling tech scene there is to enjoy in Wyoming.
#2 Microsoft – $198.27 billion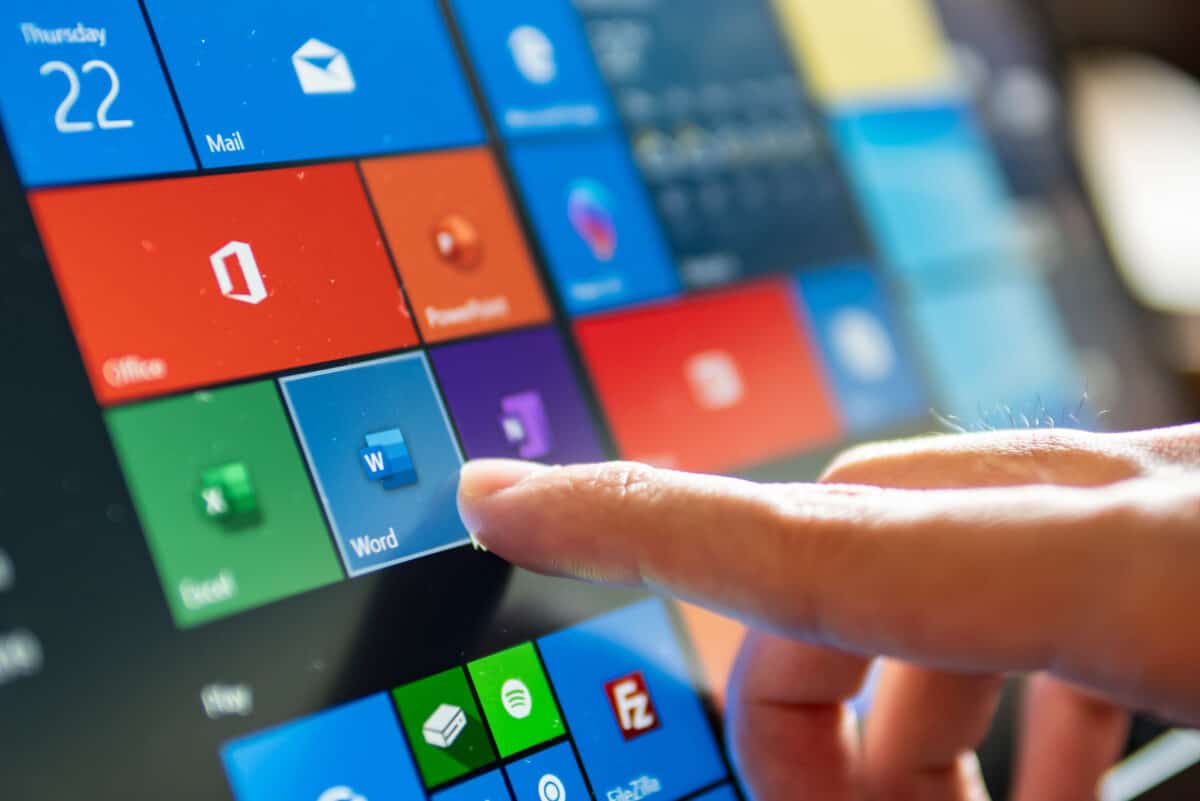 In November of 2021, Microsoft opened up two new cloud data centers in the state of Wyoming. These two facilities, both established in the ever-popular city of Cheyenne, allow Microsoft to better its digital services in its West Central US region. However, 2021 was not the first year that Microsoft spent in the state of Wyoming. The company first made the move there in 2012 with the establishment of its very first cloud infrastructure facility. Given the company's decade-long history with the state, there's no chance this will be the last data center they build there.
#3 IBM – $59.68 billion
Another tech titan that needs no introduction, IBM has a presence in numerous states across the U.S. Wyoming is no exception. Since arriving in Wyoming, IBM has established divisions like the IBM Food Trust. It's a blockchain technology designated specifically for global food suppliers like the farmers and ranchers in Wyoming. From increasing food safety to ensuring freshness, and from improving efficiencies in the supply chain to cutting down on waste, the IBM Food Trust is just one of the many ways that even the biggest tech companies can find a need to fill in Wyoming.
#4 Cognizant – $18.5 billion
While their name isn't as iconic or instantly recognizable as some of the others in this section, Cognizant Technology Solutions has just as big a presence in Wyoming as Microsoft, Google, or any other tech titan. Known simply as Cognizant, the company — based in New Jersey but with facilities in Wyoming — specializes in information technology, digital consulting, virtual outsourcing, and more. Its presence in Wyoming is a welcome one, as it not only adds to the growing tech scene in the state but also helps better the company's goal to modernize businesses and their technologies.
#5 Conduent – $4.14 billion
The merging of healthcare and tech has been an ongoing process for decades. With each new advancement, health professionals hope to find a way to improve. E-commerce and online financial services are no exception. Conduent EDI Solutions is one such example. From healthcare providers to software vendors to billing agents, Conduent is a large Wyoming tech company that works to process over 20 million transactions per month. Electronic data interchange (or EDI) is a key part of both government and commercial healthcare, and Conduent helps make it happen.
The Largest Private Tech Companies in Wyoming
Not all the tech companies in Wyoming are as recognizable or public as others. Some are private companies that prefer to stay that way. These five notable companies are just a handful of examples.
Positiwise Software Pvt Ltd
As an IT company with a global reach, it's not a surprise to find a Positiwise Software location in Sheridan, Wyoming. While Positiwise is not headquartered and was not founded in Wyoming, it's no less a significant private tech company with a legitimate presence in the state. Their services include everything from IT consulting to software development, web security to software maintenance, and countless other disciplines in between. They might not be publicly traded, but they're in Wyoming to help the public regardless.
Guaranteed Software
In today's day and age, it's hard to imagine a business succeeding without the help of a great website. That's where Guaranteed Software comes in. A private tech company with an essential presence in Wyoming, Guaranteed Software helps businesses create software and sites to help elevate their company to the next level. Mobile, Web, Internet of things; you name it. Swiss Gear, Restaurant Supply, and countless other clients across the U.S. and abroad have benefited from Guaranteed Software.
Etech All
Etech All is another private web design and developer with a notable presence in Wyoming. No matter if you or your business are starting from scratch, hoping to update an existing site, or looking to add minor tweaks and fixes to your already solid site, Etech All wants to help. While they call Sheridan, Wyoming its home, Etech All has a truly global presence. Additional services range from logo design to app design to promotional materials to animated videos and beyond.
LowCode Agency
Another one of the many tech companies in Wyoming with roots in Sheridan, LowCode Agency is a private company that specializes in app development. Founded in 2015 and having amassed a sizable clientele in the years since, LowCode Agency has a large hold on the app development market both in Wyoming and beyond. They boast more than 267 projects to date. LowCode also has a self-proclaimed 99.9% satisfaction rate across the hundreds of apps developed since its inception. It might be a private company, but its success is anything but.
Fivewalls
As a private company based out of Ukraine, Fivewalls has spent the past several years establishing a worldwide roster of clients in the field of web design. As it turns out, this roster has room for the people and businesses of Wyoming. With an eclectic list of clients stretching anywhere from Riot Games to the United Nations itself, Fivewalls takes mobile and web development further than the confines of its location in Casper, Wyoming. They're much larger than any one office space, but their service still feels as personal as if you were their one and only priority.
The Largest Publicly Traded Tech Companies in Wyoming
On the flip side, there are still many publicly traded tech companies in Wyoming. In addition to the big names mentioned above, several others can be found on the New York Stock Exchange and in Wyoming alike. Here is just a handful.
Xerox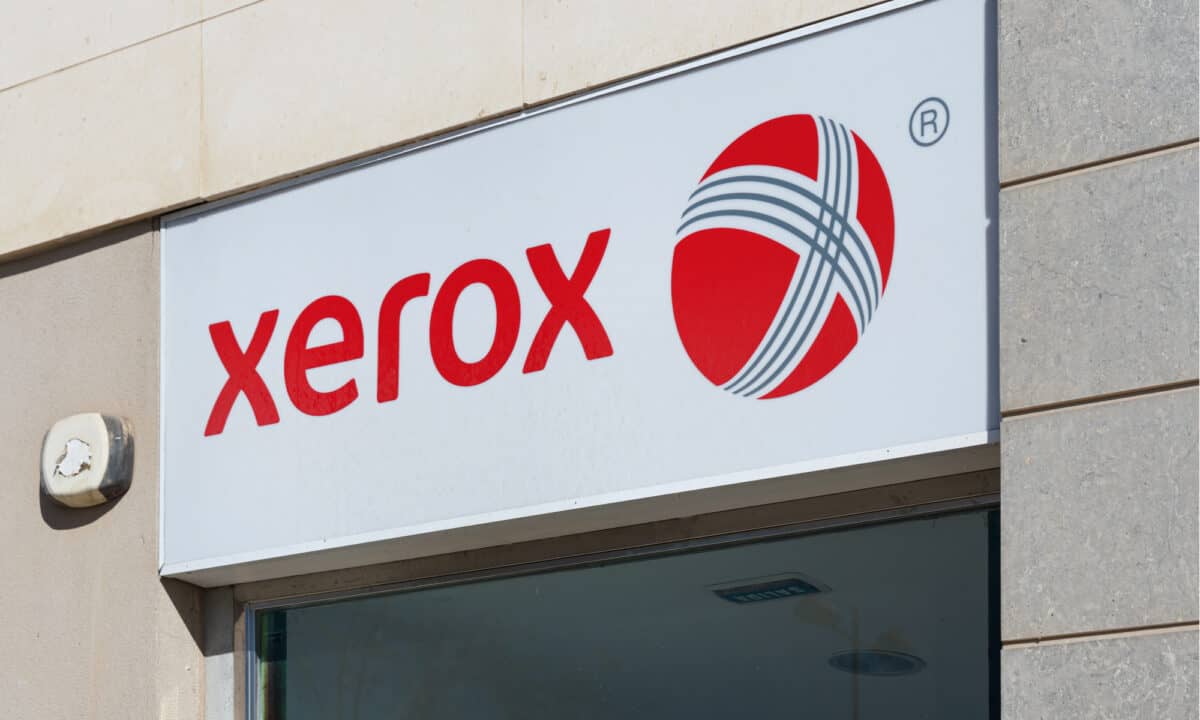 The Xerox Corporation has long been known for providing both printed and digital documents and services to more than 150 countries around the globe. Founded in New York in 1906, Xerox has since expanded its offices throughout the U.S. Wyoming is one such place, with Xerox operating a wholesale trade and durable goods division in Sheridan. Since establishing this office, Xerox has relied on its Sheridan location to ensure that its office equipment reaches the right customer base. Xerox has more than seven billion dollars in revenue annually, which means even the Sheridan office has significance.
Hewlett-Packard Company
Similar to Xerox, the Hewlett-Packard Company is one of the world's most notable names in tech. That's why it's so important to highlight their presence in Wyoming. Hewlett-Packard was founded in 2015 as an information technology division of the much larger parent company, HP Inc. Since then, they've chosen Cheyenne, Wyoming as the home of their new 35-million-dollar supercomputer for the National Center for Atmospheric Research. The NCAR will rely on this computer to help improve predictions for wildfires, hurricanes, and solar storms in the U.S.
DXC Technology
While you might not recognize this name as quickly or as easily as Xerox or HP, DXC Technology is no less significant. Created to help companies around the world bring their IT, data architectures, and mission-critical systems into the 21st century and beyond, DXC Technology has an important branch in Casper, Wyoming. It's all part of their company mission to help ensure secure, scalable clouds across public, private, and hybrid servers.
Concentrix
As one of the leading names in customer engagement and business performance technology, Concentrix needs all the help it can get from its global team. This is all the more true in the wake of the company's IPO in December of 2020. While headquartered in California, Concentrix is nonetheless indebted to its Wyoming staff. Digital customer experience has never been more important than it is now, with more and more people shopping and interacting online than ever before. Concentrix's success as a digital customer experience brand is directly linked to its place in Wyoming.
Salesforce
The best part about cloud servers is that they can be accessed anywhere and at any time via the internet. With this logic, cloud-based software companies can operate the same way. Take the publicly traded company Salesforce, for instance. With roots in Wyoming, this California-based tech company offers CRM (or customer relationship management) software to businesses big and small. Salesforce sees billions of dollars in annual revenue. Its public status and success couldn't have been possible without locations like what Salesforce has in Wyoming.
Forgotten Tech Companies in Wyoming
It's true that Wyoming has recently enjoyed a tech boom. Alas, many tech companies in Wyoming had already come and gone by the time the big names started flocking over. Whether they shut down completely, rebranded, or were absorbed by another company, these are the tech companies that Wyoming has forgotten.
Green House Data
Founded as Green House Data in 2007, the Cheyenne-based digital consulting and IT company, now known as Lunavi, has relied on nearly a dozen different locations throughout the U.S. The only problem was that many of these locations bore different names. By rebranding Green House Data to Lunavi, there's much more synergy (and, in turn, more efficiency) than ever before. Of course, this means the Green House Data name will have to be forgotten. However, what Lunavi will accomplish under the unified moniker will make it all worth it in the end.
Wyoming Technology Business Center
While Impact 307 operated under a different name for the first 15 years of its life, the tech group formerly known as the Wyoming Technology Business Center has not lost any of its luster. If anything, it's only gotten better since rebranding. Today, Impact 307 exists to help prop up some of the most exciting tech startups in the state of Wyoming. It's what they've been doing since 2005. However, with this new name, Impact 307 can provide the tools that new and innovative tech companies need the most.
Advanced Network Management, Inc.
Being one of the fastest growing IT providers in North America, the name "Advanced Network Management, Inc." just wasn't going to cut it. This was the driving thought behind Wyoming tech company ANM's rebrand. Shifting away from the long, complicated name to embrace its much shorter abbreviation is a reflection of the rapid speed with which the company has been growing since 2014. With offices in Wyoming, New Mexico, Idaho, Colorado, Arizona, and Texas (and clients throughout the country), ANM is here to stay – even if its old name isn't.
NEXT UP…
The image featured at the top of this post is ©Ingo70/Shutterstock.com.