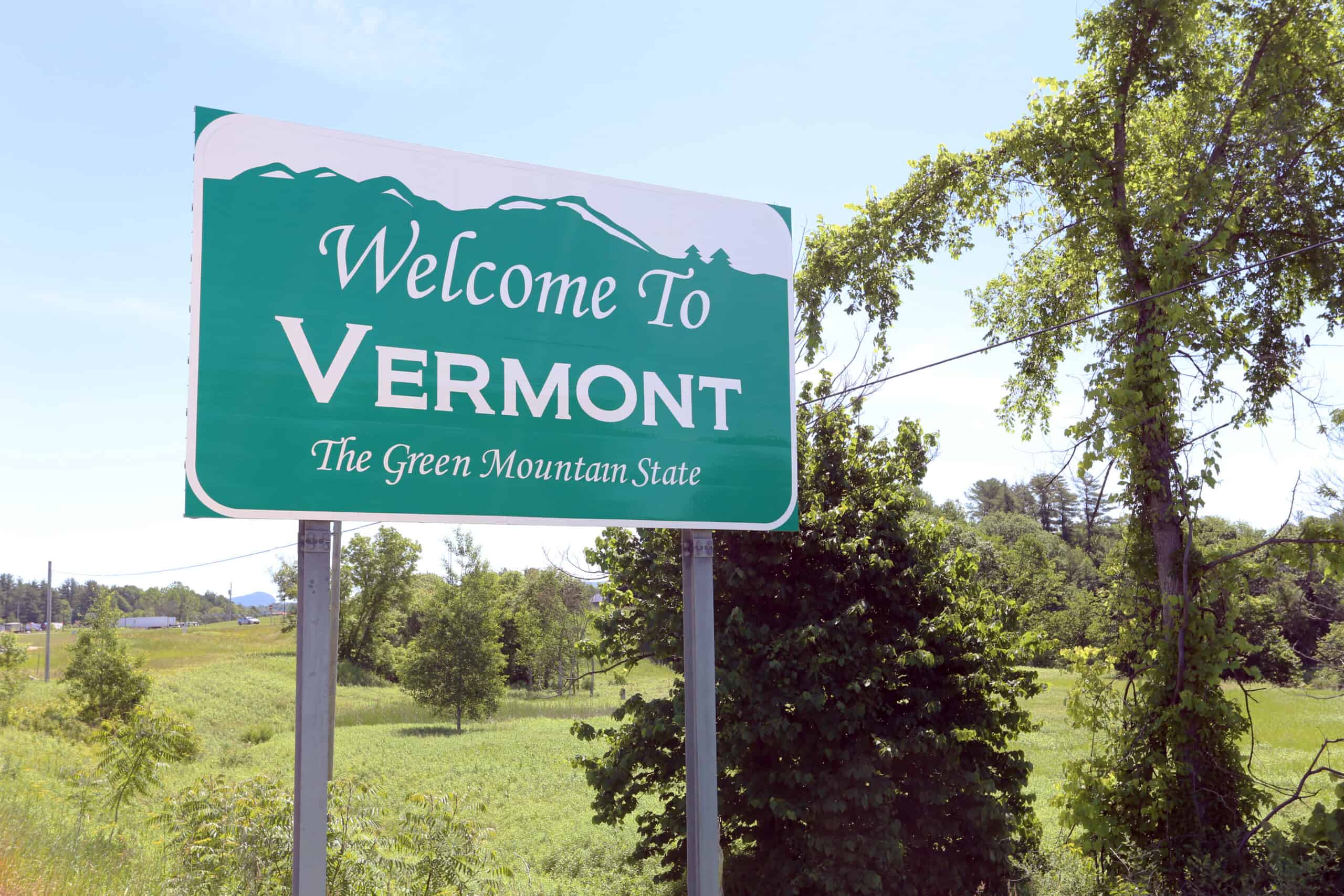 We never really appreciate how incredibly reliant we are on technological advances until we encounter problems that only technology can solve. The largest tech companies in Vermont are banking on technology becoming an increasingly valuable commodity for the foreseeable future.
The business-conscious state of Vermont foresaw this eventually long ago and heavily invested in companies and startups with technology-based operating plans. 
So, what are the largest tech companies in Vermont, and what do they do? Let's find out!
The Largest Tech Companies Founded in Vermont
The largest tech companies in Vermont have operations mostly based in software engineering and electronics manufacturing. Here are several to consider ranked on the number of employees.
Systems and Software – 30 employees
Systems and Software is a business solutions computer software company based in Winooski, Vermont. Founded in 1973, the company designs and creates proprietary and customized industrial-quality financial management software, utility billing solutions, customer information systems, and cloud-enabling computer software, 
The company's signature customer information system software is called enQuesta. The enQuesta business solutions software is equipped with user-friendly functionality, is cloud-based, and can be upgraded to meet a client's business needs.
Systems and Software can also train staff on system upgrades, offer business assessment services, manage client projects, and more. 
Close to 20% of its staff are from Vermont's Champlain College.
Schoolhack Solutions – 50 employees
Schoolhack Solutions is an education technology facilitation company that was founded in Bristol, Vermont in 2014.
The company was founded by a group of local Vermont educators who wanted to use online education-based technologies to improve the education potential and future opportunities of Vermont students.
Schoolhack Solutions designed and created a proprietary online education platform called LiFT which is used in dozens of Vermont schools. The company's business plan impressed the Vermont state government so much that it secured a $350,000 business loan from the state in 2016.
The LiFT online education platform is designed to keep educators and students connected inside and outside the classroom, optimize curriculums as needed, create personalized lesson plans for students, and incorporate real-life personal experiences into learning plans.
LiFT wants to incorporate every aspect of learning, whether inside or outside the school, into online educational experiences and technological support services that can optimize the future academic successes of Vermont students. 
Inntopia – 73 employees
Inntopia is a customer relationship management (CRM) company that optimizes online travel software and booking processes for consumers. The company was founded by Trevor Crist in Stowe, Vermont in 1998.
Its CRM-based travel and booking software is used by hundreds of resorts, hotels, travel agents, consumers, and lodging-based businesses to make online booking processes easier.
Trevor Crist originally called the company "OnlineReservations.com" back in 1998. But, after some failures and setbacks, he learned from his mistakes, developed an operational focus on optimizing the online booking processes for travelers, and renamed the company Inntopia in 2001.
The company also sells hospitality business-based software that is designed to help businesses increase their seasonal bookings. When the 2020 pandemic hit, Inntopia compensated by creating COVID-19 test scheduling software for travelers.
Data Innovations LLC – 180 employees
Data Innovations LLC is a large middleware company for medical clinics and blood laboratories. The company was founded in Vermont in 1989 and is currently headquartered in Colchester, Vermont. It also has international offices in Hong Kong, Brazil, France, Belgium, and the United Kingdom.
Data Innovations LLC is also dedicated to professionally enabling the next generation of Vermont-based technological experts. The company recruits and employs over 14.3% of its Vermont-based workforce from the University of Vermont. 
Data Innovations LLC's business operations involve the sale, proliferation, and maintenance of middleware software that facilitates the pre-analysis, analytical, and post-analytical processing of blood-based and clinical samples. The company also offers middleware maintenance support services.
Data Innovations LLC installs and maintains over 6,500 middleware software systems in just as many hospitals and medical clinics in over 55 countries. Over 1,000 medical-based and distinct automation systems, scientific instruments, and data systems are maintained and supported by Data Innovations LLC.
iTech US – 200 employees
iTech US is a technology, smart device development, computer software, data warehousing, and IT consulting company and subcontractor founded in South Burlington, Vermont in 2001.
The company primarily offers technology-based business solutions to medium and large corporate-sized businesses throughout the United States and globally.
iTech US has over 200 employees based in Vermont and over 1,200 employees based in Canada, India, and other international locations. It is one of the largest tech companies in Vermont.
Additionally, iTech US utilizes the latest in technological advances, agile methodologies, tech industry-certified technologists, and proprietary tech to offer staffing, consultation, and subcontracting services to large companies in need of business tech solutions.
iTech US is a company that prides itself on regularly hiring the next generation of technology pioneers directly from local Vermont colleges. Over 14.3% of ITech US' workforce is comprised of graduates and attendees of Champlain College, based in Burlington.
iTech US was wholly acquired as a subsidiary of Florida-based tech-management company, Sharedlabs, in September 2017. 
Dynapower Company LLC – 300 employees
Dynapower is an influential domestic and global leader in designing and manufacturing customized energy conversion equipment and power electronics. The company was founded in South Burlington, Vermont in 1963.
Dynapower only has about 100 employees in South Burlington, Vermont, and over 300 internationally. The company has a 60-year reputation in providing power, power electronics, and energy solutions to small, medium-sized, and Fortune 500 businesses, mining corporations, military institutions, research agencies, industrial sectors, and international government agencies. 
Dynapower designs, builds, manufactures, and provides business solutions for issues related to electricity and energy generation.
The company builds equipment like:
Energy storage inverters
Customized transformer equipment
High power rectifiers
Switchmodes
Frequency inverters
Dynapower also provides power electronic solutions to the aeronautics, architectural, automotive, and consumer electronics sector. The company also works with the U.S. Department of Energy on optimizing energy grid solutions. 
Dynapower recruits and hires about 18.4% of its workforce from the University of Vermont.
Simmonds Precision Products, Inc. – 650 employees
Simmonds Precision Products, Inc. is a wholly owned subsidiary of Collins Aerospace, a military technological advancement corporation. Simmonds Precision Products, Inc. is a technology company that specializes in manufacturing measuring, sensors, and control calibration software and hardware devices. The company was founded in 1956 in Vergennes, Vermont.
Simmonds Precision Products Inc. designs, tests, manufactures, and supplies electronic systems, and original and retrofitted aircraft parts for the military, space, regional, and commercial aviation industries. 
Simmonds Precision Products, Inc. may be one of the largest tech companies in Vermont that you don't know about. The company has been aiding the United States in its national defense posture since the 1950s. For example, Simmonds Precision Products, Inc. was given a $15 million U.S. Navy contract to build medical and health-based sensors and monitoring devices in June 2022.
The company designs and manufactures a wide array of technological and sensor-based devices.
Simmonds Precision Products, Inc. builds devices like: 
Medical sensors
Proximity sensors
Data concentrators
Aviation electronic systems
Originally and retrofit-designed aviation market parts and equipment
Brake controls
Hydraulic actuation
Vehicle health and monitoring management systems
Integrated systems
Federated subsystems solutions
Over 16.7% of Simmonds Precision Products, Inc.'s workforce is recruited or hired from Vermont Technical College.
The Largest Publicly Traded Tech Companies in Vermont
One of the largest tech companies in Vermont, which is also publicly traded, is the Peck Company.
The Peck Company
The Peck Company, which was formerly known as Peck Electric, is an electrical construction company that specializes in the manufacturing of solar PV panels, solar power systems, electricity-based construction systems, and data infrastructure. The company was founded in Williston, Vermont by CEO and owner Jeffrey Peck in 1972.
The Peck Company is arguably the largest contractor and manufacturer of solar panel equipment and technologies in the northeastern United States. The company officially changed its name from Peck Electric to the Peck Company in 2019 after it became a subsidiary of the New Jersey-based Jensyn Acquisition Group. 
The company also transitioned from a private company to a publicly traded company during this period. Additionally, the Peck Company plans to begin incrementally opening new offices in several nearby New England states.
The Peck Company employs over 350 people and generated $28.2 million in revenue in 2019.
Forgotten Tech Companies of Vermont
The largest tech companies in Vermont sometimes come and go in the blink of an eye. Here are two forgotten tech companies of Vermont.
Largest Tech Companies of Vermont Forgotten Too Soon
SUSS Microtec
SUSS Microtec is a Germany-based micro-structuring, electronic equipment, and computer chip corporation that was founded in 1949. The company employs about 800 people globally. SUSS Microtec operated a plant in Waterbury, Vermont from 1980 until 2015 that formerly employed 100 people.
The employees at SUSS Microtec specialize in developing bleeding-edge and next-generation technologies and electronic processes like nanoimprint lithography and 3D integration.
SUSS Microtec globally reaching infrastructure has served over 8,000 clients around the world.
Seldon Technologies
Seldon Technologies is a nanotechnology company specializing in creating next-generation water purification devices and equipment that formerly had a headquarters in Vermont. The company was founded in Windsor, Vermont in 2002 and closed operations in the state in 2015.
Seldon Technologies was an innovative water purification company. The company was perfecting a carbon nanotube water purification device that used a patented nanotechnology "nanomesh" filter that effectively removed contaminants like viruses, bacteria, and pollutants from drinking water.
Seldon Technologies was negotiating a $20 million deal to install over 500,000 of their nanomesh water purification devices in schools throughout Mexico in July 2015. The status of the deal was never updated.
By late September 2015, Seldon Technologies was unable to secure funding to continue business operations and closed its Windsor-based facility. Over 32 employees lost their jobs and the state lost a technology company with a revolutionary technology-based operating plan.