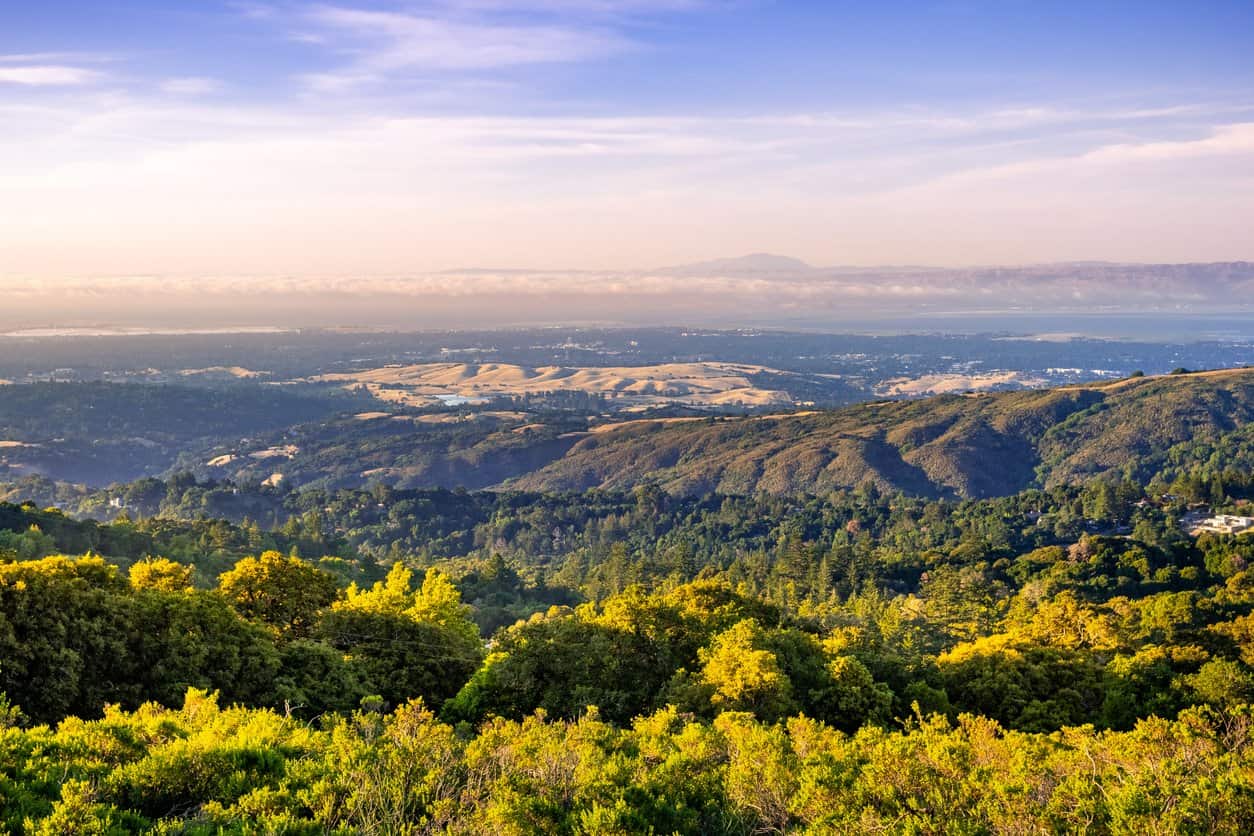 Key Points
Upwork is one of the fastest-growing companies in San Francisco is an online marketplace for freelancers.
Blend Labs, Inc. is a technology firm that is revolutionizing the consumer loan market.
Yelp's main focus is to help people find great local businesses.
The tech industry is booming, with companies growing rapidly and opening new offices in major cities across the globe. When it comes to the largest tech companies in San Francisco, there are more than a few worth noting.
Tech companies are rising to prominence at an unprecedented rate. And they're not just focused on software development anymore. In fact, they're becoming larger and more influential than many of us could have imagined.
Silicon Valley is known for being the location of many large companies and startups that have made it big. But how much do you know about them? This article will cover some of the most important tech companies in San Francisco and what they do.
These companies are among the biggest employers in the area. They also contribute greatly to the local economy and workforce, providing high-paying jobs to thousands of employees. Without further ado, here are 10 of the largest tech companies in San Francisco, ranked by 2022 market capitalization.
#10: Blend Labs, Inc. – $561 million
This is a San Francisco-based technology firm that is revolutionizing the consumer loan market. Blend's technology enables lenders to service the modern borrower while safely navigating the industry's evolving norms and regulations.
Blend Labs was founded in 2012. It's supported by Greylock Partners, Max Levchin, Nyca, Lightspeed Venture Partners, Andreessen Horowitz, Founders Fund, 8VC, Emergence Capital, and other top venture capital firms.
The business provides a variety of white-label products. These include credit cards, deposit accounts, auto loans, personal loans, home equity loans, and lines of credit. Additionally, it offers a variety of mortgage products. These include closure, income verification for mortgages, homeowners insurance, and real estate, to help consumers on their way to becoming homeowners.
The business also provides professional and consulting services, title search procedures for title insurance policies, escrow, other closing and settlement services, and other trustee services. What's more, it provides services to financial technology firms, non-bank mortgage lenders, banks, and credit unions
#9: Upwork Inc. – $1.84 billion
One of the fastest-growing companies in San Francisco is an online marketplace for freelancers, contractors, and small businesses. Upwork was founded in 2013. With users in over 180 countries, it's clear that Upwork's services are needed in many industries. It offers many services like market research, digital marketing, software development, graphic design, and software testing.
Clients can interview, hire, and work with freelancers and freelancing agencies through the company's platform. The client offers a description of their job as well as a pricing range for a freelancer. The customer may invite certain freelancers to apply for their jobs. Alternatively, the job may be posted for any freelancer interested in applying.
Once the client has decided who they want, they hire that freelancer by delivering a contract outlining the work hours, pay rate, and deadline. Clients and freelancers can also message prospects using the Upwork platform's real-time chat feature. In addition, the time tracker tool on Upwork records the freelancer's keystrokes and mouse movements and captures screenshots to provide to their client.
#8: Yelp Inc. – $2.42 billion
This a company that has been around since 2004 and was founded by two former PayPal employees. The company is well-known for its reviews and the Yelp app, which is available on Android and iOS platforms.
Yelp's main focus is to help people find great local businesses. It does this by providing information about these businesses, including their hours of operation, whether they are open on Sunday, and what they specialize in (from food to pet services). Yelp also provides users with recommendations from other users who have visited those businesses in the past.
The Yelp app allows users to easily find nearby restaurants, bars, salons, and more. Users can also use the app to book appointments at hair salons or for massage therapy sessions by calling directly one of those businesses' phone numbers listed on Yelp's website.
Additional Features
Yelp offers additional features such as live chat or text message support for all its customers. That way, they can answer any questions immediately without having to wait on hold or make an appointment with someone else first!
Yelp's primary source of income is the sale of advertising and sponsored listings to small companies. Advertisers have the option of paying to feature adverts on the pages of their rivals or to have their listings appear at the top of the search results. Revenue from advertising increased by 30% in 2016 compared to 2015.
Interestingly, only establishments with at least a three-star rating will be permitted to sign up for advertising on Yelp. Initially, a sponsored "favorite review" could push a favorable review above a negative one, but Yelp discontinued this option in 2010 to address the genuine argument that advertisers may gain a more positive review appearance in exchange for payment.
#7: Riverbed Holdings, Inc. – $3.31 billion
This is a technology company that provides a range of services to the IT industry, including computer networking and cloud computing. Founded in 2002 and headquartered in San Francisco, California, Riverbed serves customers across multiple industries.
Riverbed Holdings, Inc. creates and develops cloud-based application performance infrastructure platforms and solutions throughout the Americas, Europe, the Middle East, Africa, and the Asia Pacific through its subsidiaries.
The Riverbed Application Performance Platform is a suite of tools that guarantees applications function as intended, data is always available when needed, and performance issues are recognized and resolved before end users can notice them.
Riverbed's core expertise is in enterprise-class software solutions for the delivery of business applications over the Internet. The company's first product was designed to make it easier for companies to manage their networks, allowing them to connect their computers in ways that could not have been done before.
This allowed for the creation of virtual private networks (VPNs), which can be used to connect computers across the world in real-time securely.
Today, the company has over 30,000 customers. Their products allow businesses and organizations to keep track of their network traffic, store information, and run applications on remote servers instead of local ones.
#6: Dropbox Inc. – $7.65 billion
This is one of the largest tech companies in San Francisco, California. Drew Houston and Arash Ferdowsi, who both had previous experience working at startups, founded Dropbox in 2007. The company started out as a storage service for photos, but it has since expanded to include software development tools and other services.
The company provides an easy way for people to access their data from anywhere, whether at home or on their laptops while traveling abroad. It has added other features, such as syncing documents between different devices and making it easier for people who work in teams to collaborate on projects without having to worry about setting up email accounts or separate folders for each person's work.
How It Works
Dropbox organizes files in a centralized location by generating a dedicated folder on the user's computer. The content of these folders is then synchronized to Dropbox's servers and other computers or devices on which the user has installed Dropbox, ensuring that all the files uploaded are up to date.
The company operates on a freemium business model, in which customers are given a free account with limited storage space, with premium subscriptions available for more capacity and additional services.
Dropbox Basic users get two gigabytes of storage space for free. It also provides desktop applications for Microsoft Windows, Apple macOS, and Linux PCs, as well as mobile applications for iOS, Android, and Windows Phone smartphones and tablets.
#5: Okta Inc. – $8.84 billion
This cloud-based identity management company provides an enterprise-class Identity as a Service (IDaaS) platform that helps organizations manage identities, access control, and compliance needs across apps and devices. Okta's broad range of products, services, and support options helps organizations address the issues they face today while enabling them to drive innovation confidently into the future.
Okta offers ten products: Access Gateway, Lifecycle Management, Multi-factor Authentication, B2B Integration, User Management, Authentication, API Access Management, Advanced Server Access (previously ScaleFT), and Universal Directory.
In addition, the company offers six services, one of which is a single sign-on service that allows users to enter into many systems via a single centralized process. The startup, for example, promises to be able to log into Gmail, Slack, Salesforce, and Workday with a single login. It also provides API authentication.
It also connects businesses to their partners, suppliers, and customers in a secure manner. What's more, Okta Identity Cloud, with deep integrations to over 5,000 apps, offers convenient and secure access from any device.
Experian, Adobe, Dish Networks, News Corp, Flex, 20th Century Fox, and LinkedIn are among the thousands of customers who rely on Okta to help them work quicker, increase revenue, and stay secure. In short, Okta assists customers in completing their tasks more quickly by making the technology they require safe and simple to use.
#4: Splunk Inc. – $13.35 billion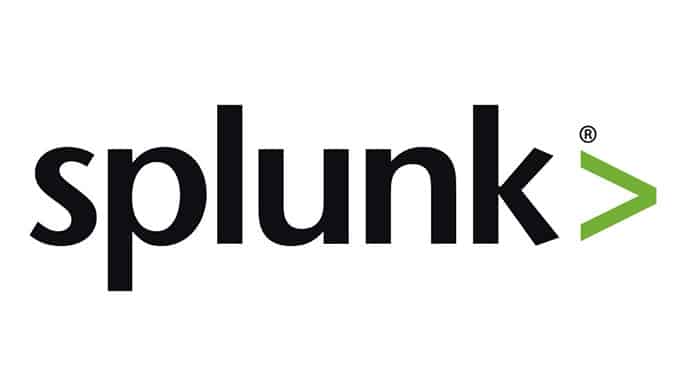 This is a software company that provides information and insight to organizations. Splunk has been around for over 15 years and was founded in the San Francisco Bay Area. It offers a number of products, such as Splunk Enterprise, Splunk Cloud, Splunk Mobile, and Splunk Search.
Splunk's biggest product is Splunk Enterprise, which is an event-tracking tool used by businesses to monitor activity on their network. It can also be used as a data solution for security, marketing, and more.
The fundamental offering of Splunk collects and analyzes large amounts of machine-generated data. In addition, it connects to programs and devices using an application programming interface (API). It was designed for data reporting for executives who are not part of a company's IT department.
What's more, Splunk Enterprise Security (ES) provides SIEM for machine data created by security technologies such as networks, endpoints, access, malware, vulnerability, and identity information. It is a premium application that must be licensed separately.
In short, the company's mission is to help people make sense of their data and make better decisions. Organizations use their products to improve efficiency, increase security, and lower costs by managing their information assets more effectively.
#3: Uber – $55.52 billion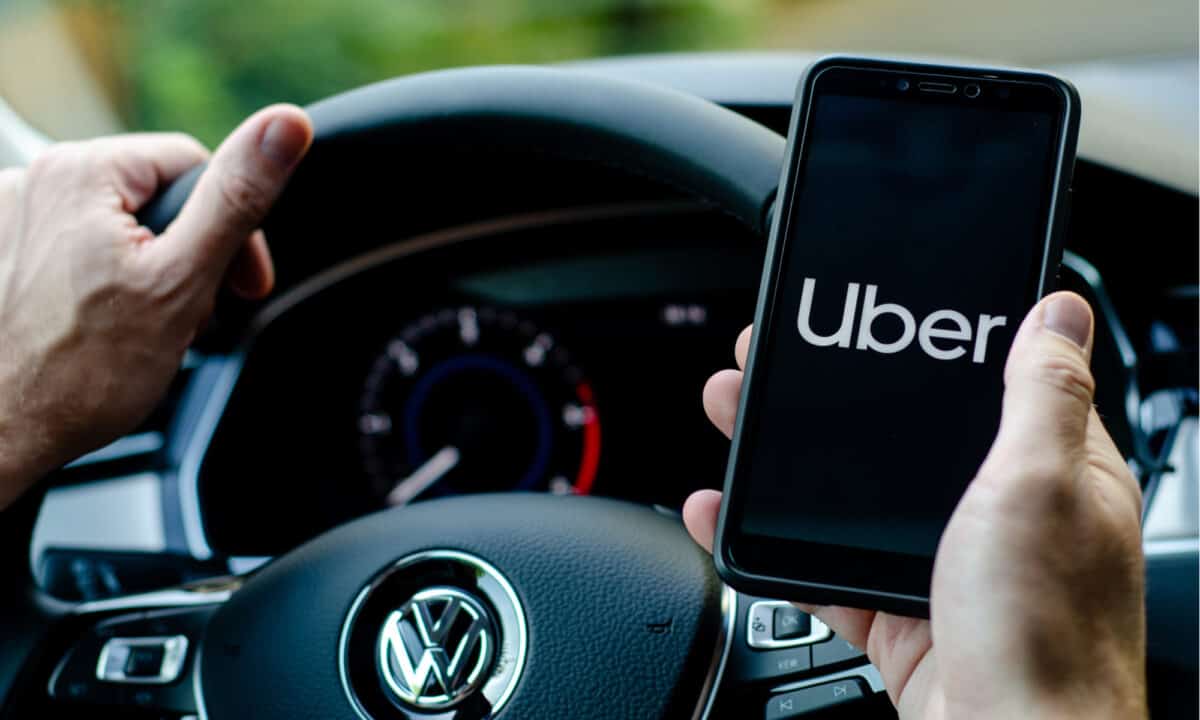 Travis Kalanick and Garrett Camp founded this San Francisco-based company in 2009. It's known primarily for its ride-sharing application. Its other services include ride-hailing, courier services, package delivery, food delivery (Postmates and Uber Eats), freight transportation, electric bicycle, and motorized scooter rentals through a relationship with Lime and Thames Clipper river bus transportation in collaboration with local operators.
The company doesn't own any cars but earns a commission for each booking. Fares are quoted to the client in advance and vary depending on a dynamic pricing methodology based on local availability and demand at the time of the booking. Interestingly, Uber has been criticized for its treatment of drivers and their rights and the way it routes its business model.
How It Works
Uber began as a mobile app that allows users to request rides via their phones or computers. The app connects drivers with potential riders who are looking for them. Once a driver accepts a passenger through the app, they are paid based on time and distance traveled between pick-up locations and drop-off locations.
All you need to do is:
create an account
enter your destination
meet up with your driver
get to where you're going
rate your trip
Not only can you pay for an Uber with Google wallet, credit and debt cards, but you can also pay with cash if your online funds are a little short.
Uber's mission is to create seamless transportation options for people. It does this by connecting drivers with riders and providing them with a smartphone app, which allows them to track their cars' location and rate their driving skills. A driver can also see how many rides they've driven today, so they know if they're getting paid enough or not.
The company's business model has drawn criticism from many people who believe it does not treat drivers with respect or provide them with fair wages or benefits. In addition to being criticized for poor treatment of drivers, Uber has also been accused of using unfair tactics to keep riders happy.
#2: Stripe Inc. – $95 billion
This is a San Francisco-based company that provides software tools to enable companies to take payments online. Irish brothers Patrick and John Collison founded Stripe in 2010. The company's flagship product is a global, web-based payment processing technology. It enables businesses to accept credit cards, mobile payments, and e-wallets from customers anywhere in the world.
The company is best known for its credit card processing platform but also provides payment solutions and infrastructure for mobile, web, and desktop apps. Stripe charges merchants a subscription fee and enables them to accept customer payments.
Stripe announced a five-year relationship with Ford Motor Company in January 2022. Under this agreement, Stripe will manage customer vehicle orders and reservations. The company also partnered with Spotify the same month. This was to enable creators to monetize subscriptions, accept payments, and develop recurring revenue streams.
In addition, Twitter announced in April 2022 that it would collaborate with Stripe Inc (a digital payments processor). The aim was to pilot cryptocurrency payouts for a limited number of users on the site. Stripe stated that crypto payments would be processed through Stripe Connect, which will also handle KYC requirements. The company also indicated that it intends to provide payment alternatives in other cryptocurrencies in the future.
#1: Salesforce – $150.17 billion
This is a cloud-based CRM system that was founded in 1999. Salesforce is currently the largest tech company in San Francisco, California, and it employs over 70,000 people worldwide.
Salesforce provides marketing, sales, customer service, finance, and accounting software. Its products can be used to manage customer relationships, create reports on those relationships, and track leads and accounts. In addition to its flagship product Salesforce Einstein, which was released in February 2019, it offers other platforms like Sales Cloud and Marketing Cloud.
The company was founded by Marc Benioff, now its chairman and CEO. He had previously been an executive of Oracle Corporation before founding Salesforce with his friend Parker Harris in 1999. Salesforce is now one of the world's greatest tech businesses and, as of September 19, 2022, it is the 61st largest company in the world by market capitalization, with a value of roughly USD 153 billion.
What's more, the company was ranked 136th on the most current Fortune 500, with projected revenue of $26.5 billion in 2022. Salesforce has also been a component of the Dow Jones Industrial Average since 2020.
Today, Salesforce has over 150,000 users worldwide and over $11 billion in revenue annually. They offer products such as customer support tools for organizations like small businesses, employee management software for larger companies, and marketing automation tools for brands. All of these allow businesses to streamline their processes through automation and make better decisions about how they work together on a daily basis.
The Largest Tech Companies in San Francisco: Summary
| Rank | Market Capitalization (2022) |
| --- | --- |
| 1 | Salesforce – $150.17 billion |
| 2 | Stripe – $95 billion |
| 3 | Uber -$55.52 billion |
| 4 | Splunk – $13.35 billion |
| 5 | Okta – $8.84 billion |
| 6 | Dropbox – $7.65 billion |
| 7 | Riverbed Holdings, Inc. – $3.31 billion |
| 8 | Yelp – $2.42 billion |
| 9 | Upwork – $1.84 billion |
| 10 | Blend – $561 million |
Up Next
Check out some of our other content: