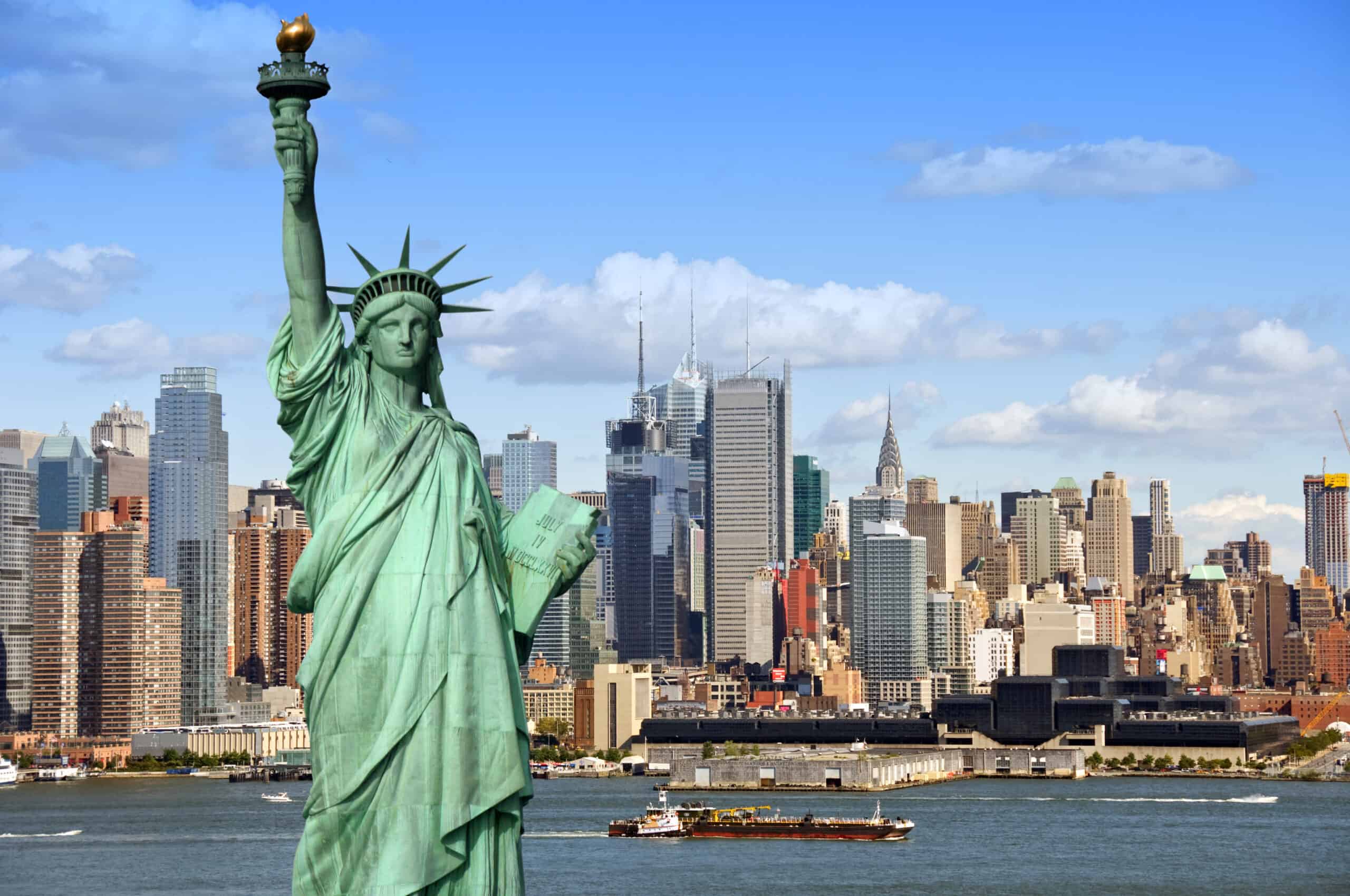 Key Points
IBM was founded in New York City in 1911.
IBM has 350,000 employees in New York.
Mastercard is the largest publicly traded company in New York.
Many know New York as the home of the famous Empire State Building, Central Park, and Times Square. Apart from being a tourist attraction, the city is a vast manufacturing, retail, and financial hub. It is also known for its great tech companies.
Here is a list of the largest tech companies in New York, depending on the number of employees, revenue, and other variables that make these brands stand out from the crowd. Also, there is brief information about each company to help you learn when they were established and what they do.
Some companies are attributed to New York's entry into the tech world. Here are some top tech companies founded in New York.
Which Tech Companies Were Founded in New York?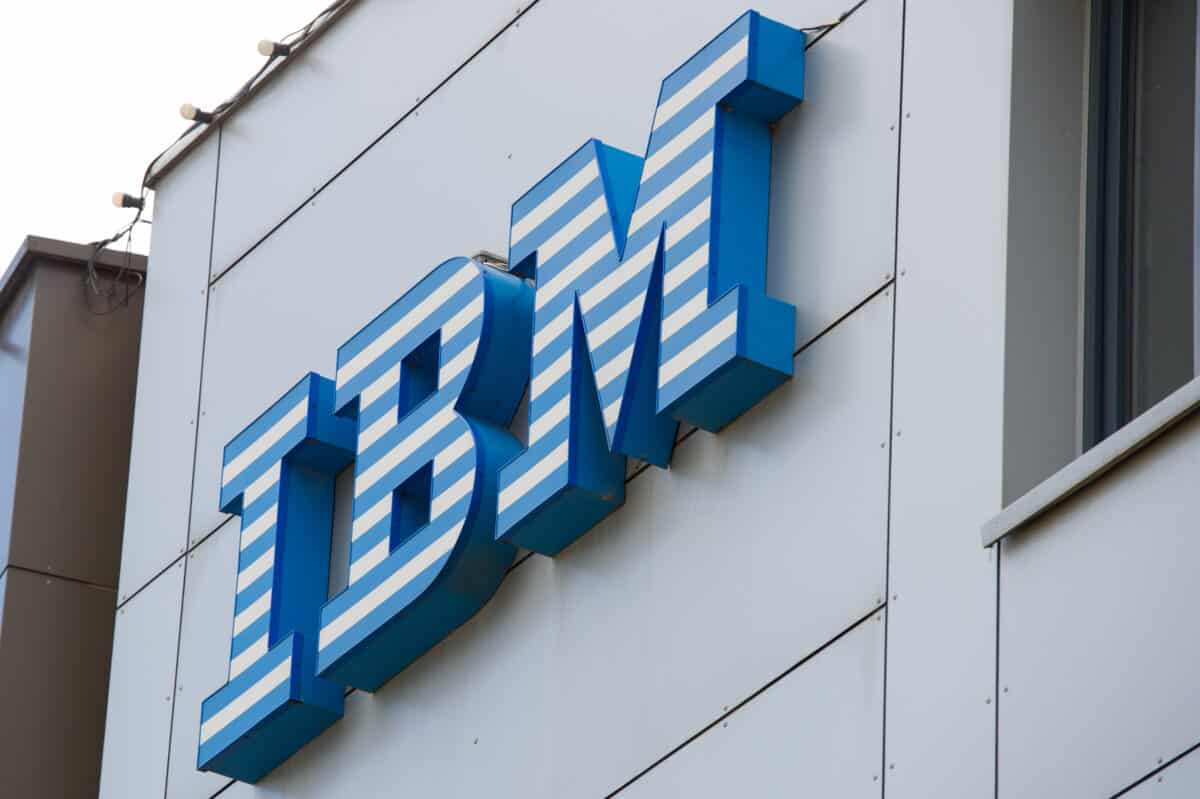 1. IBM – Founded in 1911
IBM was founded in 1911 in New York City, in Armonk. The initials IBM stand for International Business Machines. This is a renowned American Computer Manufacturer established by Thomas J. Watson. The company is known for its series of mainframe and personal computers.
IBM started designing and manufacturing calculators through its punch card processing equipment. Later on, IBM was involved in the invention of the Mark 1 computer, the first machine for computing long calculations. Years later, they started producing computers.
Actually, IBM has grown into a tech hardware and software producer with operations in over 170 countries. The company ranks as the largest employer and provider of technology services, with more than 350,000 workers.
2. Click Therapeutics – Founded in 2016
Click Therapeutics Inc was founded in 2016 in New York. The company develops and sells software as prescription medical treatments for people suffering from severe medical conditions.
Many physicians recommend the prescription apps developed by Click. The Clickometrics data science platform personalizes user experience for better engagement and outcomes. 
Actually, one of its famous innovations, the smoking cessation program, is available nationwide through various providers, payers, and employers. Click's has also developed therapeutic applications for conditions like Schizophrenia, Insomnia, and Acute Coronary Syndrome.
3. Better – Founded in 2016
Better was founded in 2016 in New York. It is a digital-first homeownership company. The company's services include mortgage, homeowners' insurance, real estate, and title.
In fact, since its establishment through mid-2021, Better has funded more than $45B in home loans. It has also provided more than $25B in cumulative coverage through Better Settlement Services and Better Cover. The company has also raised over $400m in equity capital since its establishment.
Better was ranked number one on LinkedIn's Top Startups List for 2021 and 2020. It also came first on Fortune's Best Small and Medium Workplaces in New York. CNBC's Disruptor 50, 2020 list also ranked it number #15. 
4. Ramp – Founded in 2019
Ramp began operations in New York in 2019 with the aim of automating finance processes like creating expense reports and paying vendors. The company deals with corporate cards, accounting integrations, bill payments, and expense management. These tools save businesses time and money with each click.
Indeed, many companies spend an average of 3.3% less and close their books faster by using Ramp's finance automation platform. Ramp is the brains behind the fastest-growing corporate card in America, enabling billions of dollars of purchases yearly.
Ramp targets companies of all shapes and sizes, from start-ups to non-profits and large corporations. Some of its loyal customers include 818 Tequila, KIPP Public Schools, Webflow, and Avelo Airlines. 
The Largest Tech Companies in New York by Revenue
One way to gauge the prosperity of a tech company is by gauging its annual revenue. Here is a short list of the revenue earned by some tech companies in New York.
The Largest Tech Companies in New York by Employee Count
The best Tech companies in New York recognize talent and seek to create employment opportunities. Here is a look at tech companies in New York by employee count.
The Largest Publicly Traded Tech Companies (by Market Cap)
When a company is publicly traded, it shows that investors and other stakeholders recognize its potential. Here are some largest publicly traded tech companies in New York.
Largest Private Tech Companies in New York
The private sector plays a crucial role in New York's tech industry. Here is a look at two private companies in the tech space.
1. Yotpo – $406 Million in Revenue
Yotpo was established in 2011 following Tomer Tagrin's bad experience with buying a camera online. Misled by fake reviews, Tomer Tagrin vowed to fix the problem once and for all. He partnered with his friend, Omri Cohen, and created Yotpo. Since then, their vision has been to improve eCommerce brands and make better shopping experiences.
Yotpo provides the most advanced solutions for loyalty, SMS marketing, referrals, visual UGC, and subscriptions. They enable brands to grow by enabling advocacy. As a result, brands can leverage social proof to cultivate loyal customer advocates and engage shoppers on reliable channels. 
What's more, Yotpo has a team of more than 650 employees, intending to ensure online reviews are well-vetted for originality. Some brands that attest to Yotpo's reliability and quality of services include Thinx, Everlast, Adore Me, Away, and MVMT.
3. Dataminr – $1.1 Million in Revenue
Dataminr is an internet company with headquarters in New York. Established in 2009, the privately owned tech company has over 800 employees. Dataminr specializes in machine learning.
Dataminr boasts of informing its clients about high-impact events and emerging risks to enable them to manage crises more effectively. Actually, hundreds of clients across the world rely on the company's resources 24/7.
Dataminr's main investors include Google Cloud, Valor Equity Partners, Morgan Stanley, and MSD Capital. The company has received several awards for its tech industry input. These include "176 fastest growing company in North America" by Deloitte's 2020 Technology Fast 500, and " Ranked number five on 2019, Forbes, AI 50 list."
The Largest Publicly Traded Tech Companies in New York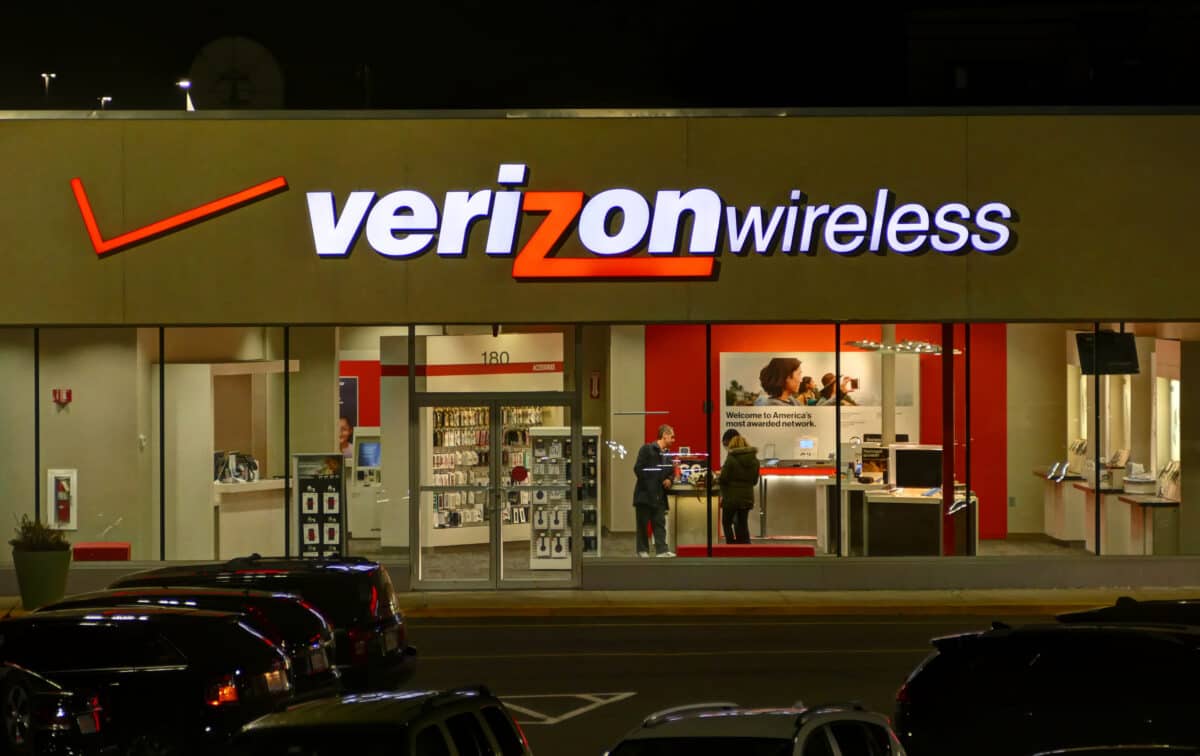 Public traded companies make great contributions in any given industry. Some other largest publicly traded companies in the New York Tech space are:
1. Stack Overflow – $153 Million in Revenue
Stack Overflow serves 100 million people monthly, which is why it is the most popular website in the world. Many people love this site because of its asynchronous knowledge management and collaboration offering. Stack Overflow for Teams has revolutionized how people work.
Furthermore, the company helps people find answers to what they need when they need it. It is a convenient platform for its over 100 million monthly visitors. The object of Stack Overflow is to inspire people to ask questions, learn, and share technical knowledge.
Some popular products offered by Stack Overflow include Stack Overflow Advertising, Stack Overflow for Teams, and Stack Overflow Talent. Indeed, the company has been acknowledged on several occasions, including by Remote Tech Awards for its developer collaboration platform and by the SaaS awards for the best SaaS for productivity. Some famous brands that use Stack Overflow include Microsoft, Bloomberg, Chevron, and Box.
2. Business Logic Inc – $1.1 Million in Revenue
Business Logic Inc is another large publicly traded company in New York. Established in 1980, the company has a revenue stream of $1.1 million. The company uses mobile software development to realize the power of modern mobile gadgets like phones, tablets, and iPhones.
Business Logic designs and develops the software to meet your company's information needs. It deals with companies of all sizes and helps them meet their mobile software development needs. In addition, the company builds apps that focus on the needs of each industry, including financial services, real estate management, government services, and global services.
What Are the Forgotten Tech Companies?
In the ever-changing world of technology, many corporations have failed to keep up with the times leading to their products becoming obsolete. Here is one of the New York tech companies that is forgotten despite being at the top of the industry during its heydays.
1. Kodak
Eastman Kodak was a popular brand in the photography industry. The pioneer of the Kodachrome color film was finally retired in 2009 by the Rochester company based in New York. However, the new owner's attempts to keep up with the digital age by using inkjet printers and digital imaging in the years that followed didn't work.
Eventually, the company's finances ran out. In January, Kodak said that its debts exceeded the value of its assets. Tech giants Google and Apple have expressed interest in the company's portfolio, an investment that will cost $2.6 billion.
NEXT UP…