Key Points
There are four large private tech companies in New Mexico
Many other companies were founded or have their headquarters in New Mexico.
Sandia National Labs is the largest tech company in New Mexico, they brought in around $4 billion in 2021.
New Mexico is a southern state known for its picturesque landscapes and fun activities like its yearly hot air balloon festival. But this warm weather state is also emerging as a tech hub, and it may surprise you to know that some of the largest tech companies in New Mexico employ thousands of people each year.
We're exploring these tech companies and answering your top questions so you can learn more about them. Let's get started.
Which Tech Companies Were Founded in New Mexico?
You may be surprised to know that many tech companies were founded in New Mexico, or have headquarters in the state. Let's explore.
Speridian Technologies
Speridian Technologies launched in 2003 and started with just six employees. Founded by Girish Panicker, they opened their first office in Albuquerque, New Mexico. Since then, they have expanded to 19 other locations worldwide, in addition to their New Mexico office, and employ over 1,800 employees.
Speridian Technologies provides business consulting and information technology services. In other words, they utilize next-gen digital and cloud solutions that they've created to aid in marketing efforts for businesses across multiple industries and niches. They also state that they work with businesses to aid in steady and sustainable growth and provide the best customer experience possible.
The company has won many awards, which are showcased on its website. Just a few include being a part of the "Albuquerque Business First Fastest Growing Companies," in 2015 and "Inc. 500, America's Fastest-Growing Companies", in both 2012 and 2013.
Lavu
Lavu was started in 2010 by founder Andy Lim, and it's currently run by Saleem S. Khatri. Their main headquarters is in Albuquerque, New Mexico, where they were originally founded, but they function in over 80 countries and have four offices.
Lavu is a point-of-sale (POS) system custom-built for food businesses. The system provides inventory management, online ordering, and more for casual and sit-down restaurants. The company currently has around 150 employees.
What sets Lavu apart from other restaurant apps and technologies is that it was built with tiny and small businesses in mind, including food trucks, food carts, and even those who sell at food markets. And, it's affordable for many of these businesses, starting at just $49 a month.
Many employees that work for the company rate them highly, with the business having a 4.1 rating on GlassDoor. Some of the employees' favorite perks are room for advancement and a robust benefits package.
RS21
RS21 is a data science company whose mission statement includes being able to "Do Good With Data". For the company, this means utilizing artificial intelligence and creating modern software development methods. They do this to educate businesses and help them make better decisions in their company that is based on data and science vs. emotions.
They recently secured a research contract with the U.S. Space Force. This contract will allow them to use their newest technology Space Prognostic AI Custodian Ecosystem (also known as SPAICE). This AI can analyze data from satellites currently in space. It can then predict if and when the systems will fail, and recommend ways to prevent hazards or repair the systems to keep them functional.
Founded in 2015, the main office is currently in Alberquerque, New Mexico. The company also has three other offices and employs over 50 people. They were recently listed as an Inc. 5000 fastest-growing company, listed in and a "Fast Company Best Workplace for Innovators".
Descartes Labs
Descartes Labs is a data and analytics processing center that uses satellite imagery to model complex systems on the planet, including areas like forestry and agriculture. This enables top organizations to view the geospatial data — or the objects, events, and features with a location on the surface of the earth — to make better company decisions for new locations and offices.
The company does this by utilizing its proprietary SaaS platform. From there, they recommend how a company can be more sustainable, support the local area and its ecosystems, and more. The company also works with the federal government to provide unique insights about the geospatial data they collect.
The company launched in 2014 in Sante Fe, New Mexico, where the main office is located. They have 90 employees.
VisionQuest Biomedical
Founded in 2007, VisionQuest Biomedical started as a biotech company. The company developed an eye-disease screening system that works automatically to spot eye diseases. They named it EyeStarTM. All it takes is a scan of the eye. It is patented, and the company is currently utilizing it to scan for diabetic retinopathy.
VisionQuest Biomedical currently has 10 employees at its headquarters in Albuquerque, New Mexico. Since 2007, they've been able to raise $24.5 million dollars in grants and funding. The company is now working on AI technology for improved diabetic care.
Indica Labs
Indica Labs started in 2011. It is the brainchild of founder Steven Hashagen, who is still the CEO as of 2022. This private company has headquarters in Albuquerque, New Mexico, and currently employs 93 software and IT professionals.
The company provides digital pathology images using its patented and trademarked system HALO. This AI technology provides an analysis of disorders that may affect a person's metabolism, neurology, and eyesight, just to name a few.
Just a few of their customers include companies like Pfizer and Regeneron. Because of their work in the medical field, they do receive grants and funding but are a private company.
TruTouch Technologies
TruTouch Technologies started in 2005 and has taken a little over 10 years to create a tabletop system that scans for alcohol intoxication through someone's skin. In other words, the company plans on getting rid of the old technology of breathalyzers by creating a streamlined and faster system for government entities.
The company has less than 50 employees at its headquarters in Albuquerque, New Mexico, although they have started expanding in 2022, adding a Riverside, California office.
They've raised almost $22 million in funding from government programs, grants, and private investors. The company's main goal in business is to offer a system that costs less to run for police, reduces waste, and offers conclusive results in less time.
What Are the Biggest Tech Companies Located in New Mexico?
Now that we've talked about many of the top tech companies in New Mexico, let's discuss the biggest companies.
Sandia National Labs – ~ $3-4 billion in revenue
Sandia National Labs brought in around $4 billion in 2021 and also spent $3.9 billion, with about 1/4 of that ($1.37 billion) going to contractors and non-employee work. In New Mexico alone, the company paid $485 million to its almost 13,000 employees. It is difficult pinning down their exact revenue, since the lab gets private grants and federal funding, along with selling their own work. But according to their updates, they are growing year over year.
Applied Research Associates, Inc. – $289 million in revenue
While Applied Research Associates, Inc hasn't reached a billion dollars in revenue, that doesn't mean the company isn't doing well. Founded in 1979, this Albuquerque, New Mexico-based facility has one main headquarter and is one of the top technology companies in New Mexico due to the revenue they bring in. While they don't have their most current financials online, they did bring in almost $300 million in revenue in 2018 alone. (source: https://www.ara.com/news/ara-named-top-tech-company-revenue-new-mexico/)
Descartes Labs – $17 million in revenue
While they are still in acquisition with a larger parent company — Antarctica Capital — Descartes Labs were able to bring in around $17 million in revenue in 2022. Based on research, this number does not include funding from grants that they've received from the government.
An interesting fact about Descartes Labs is that even though they bring in around $20 million each year, their company has been evaluated to be worth around $220 million. Not bad for a small tech company with less than 100 employees! (source: https://techcrunch.com/2019/10/11/descartes-labs-snaps-up-20m-more-for-its-ai-based-geospatial-imagery-analytics-platform/)
The Largest Private Tech Companies in New Mexico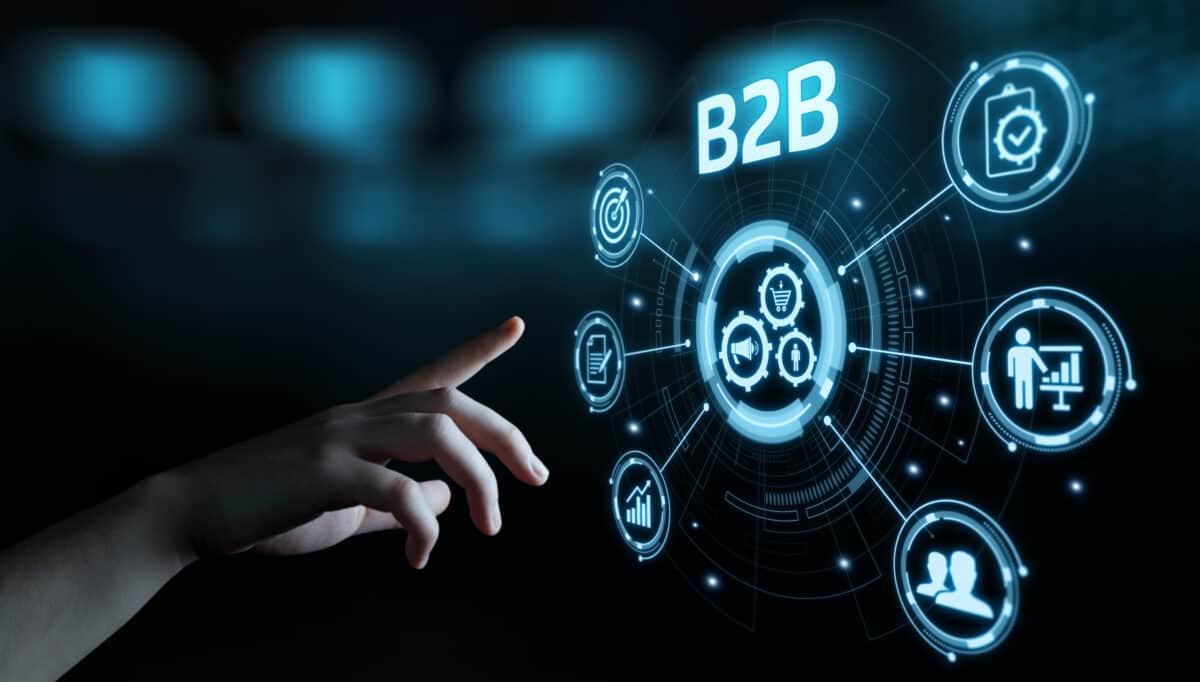 The following companies may not be at the top of your head when you think of tech companies, but they are some of the largest private companies in New Mexico.
Build With Robots
This tech startup in Albuquerque, New Mexico was opened in 2017 and is focused on changing the way we think of and use robotics. With just under 20 employees at headquarters, they are a small but mighty company.
The company offers autonomous robots that aid schools, the government, and airport workforces to have healthier and more fulfilled employees. Their hopes are that they can use automation to help people complete community jobs a bit easier — like streamlining trash collection or checking students into school.
Even though they're a private company, they've been able to secure private investments to continue their work. Their most recent boost in funding was $5 million dollars from private investors in New Mexico.
Versus Research
This Albuquerque, New Mexico-based company was founded in 1997 by Vivienne Segal. The company provides a team of scientists and research engineers for companies in the healthcare and technology fields. They've worked with many industries and companies, including the New Mexico Museum of Natural History Foundation and the University of New Mexico School of Engineering.
While the company's main focus is system engineering and development, they have many different sectors, including; nuclear research, space and autonomy, and software development. This is why they have a larger team of researchers, scientists, and engineers, with the company having around 50 employees and growing.
Descartes Labs
With just over 90 employees, Descartes Labs is a private company making a big splash. They are also a portfolio company of Antarctica Capital, a private equity firm based in New York. This acquisition happened in early 2022, is still ongoing (with Antarctica Capital giving Descartes Labs autonomy), and has helped launch Descartes Labs as one of the top geospatial data companies in the United States.
While the company has fewer than 100 employees as of right now, the acquisition seems to have influx them with additional funding, so they may be hiring more researchers and technicians going forward.
Snowball
Founded and based in Albuquerque, New Mexico, Snowball offers fundraising technology for non-profit organizations. The company has a staff of fewer than 10 employees but is growing fast.
Their main employees include the founder and CEO, as well as software and app developers, but that doesn't mean they aren't bringing in quite a bit of cash flow. In fact, the company brought in $3.5 million in funding in 2021 alone. As the company grows, it's safe to say that it will need more employees to keep steady customer service and app developments.
Even though the company works with non-profits, they are a for-profit and private company. They are not a global company and only work in the United States as of now, because they work with companies with 501c3 or 501c4 (non-profit) status.
The Largest Publicly Traded Tech Companies in New Mexico
Along with smaller tech companies, many large and publicly traded tech companies have started or have headquarters in New Mexico. Let's explore them.
Array Technologies
Array Technologies was founded in 1989. the company went public in 2016 under NASDAQ: ARRY. When you think about solar and renewable energy, you may think about installers and larger companies like SunPower or ADT solar. But Array Technologies has been around behind the scenes, and are a leading company in solar tracking and manufacturing, making solar energy more affordable and accessible for the average consumer.
The main headquarters is still based in Albuquerque, New Mexico, and the company has over 1,000 employees. According to their website, their current stock price sits around $20 and is growing. The same goes for their revenue since they brought in around $200 million in 2021 alone!
Sigma Labs
Based in Sante Fe, New Mexico, Sigma Labs is another publicly traded tech company.
The business focuses on manufacturing and materials technologies. Their trademarked and registered technology — PrintRite3D — focuses on metal 3D printing so their business customers can reduce their costs and improve printing quality.
The company earns around $1.65 million in annual revenue (based on a 2022 report). They went public in 2021 under NASDAQ: SGLB. The company also predicts to reach $65 million in revenue in just three short years, so by 2025.
Forgotten Tech Companies in New Mexico
Luckily for New Mexico, many technology companies thrive when started or moved to the state. However, there have been a few that have been forgotten about or acquired. Let's take a look at them.
Sage Future Financial
This FinTech company was acquired by Mercer Advisors in 2019. They were an independent fee-only financial planning and wealth management firm located and founded in Albuquerque, New Mexico. Their main offers included financial planning, wealth management, stock/bond purchasing, and help with Roth IRA services. The office is no longer located in New Mexico.
Aspen Avionics
Aspen Avionics was an American aircraft avionics manufacturer that produced display systems to help reduce pilots' workload. They were acquired by The AIRO Group on Aug 11, 2020, for an undisclosed amount. But you can still find their headquarters in Albuquerque, New Mexico, and they are still providing aircraft services. While they may not exist on their own anymore, they are still updating old technology on current aircraft!
NEXT UP…
The image featured at the top of this post is ©Steve Bower/Shutterstock.com.