Missouri has a relatively large population of 6.1 million people. The technology industry in the state is thriving. New startups, more established tech companies, and those moving their headquarters are plentiful. Many people are looking for work in the tech industry, relying on technology, and investing in the local economy.
We'll discuss Missouri's booming tech industry and answer a few of your most frequently asked questions.
Which Tech Companies Started in Missouri?
Some companies started with humble beginnings in Missouri. Founded by individuals looking to make big waves in the global market, many tech companies started in the state, and their headquarters remain there to this day.
Here is our list of the biggest tech companies founded in Missouri:
World Wide Technology, founded in Maryland Heights, MO, is now a global powerhouse in the technology industry. The company was founded in 1990 by David Steward and Jim Kavanaugh, with its headquarters now in St. Louis.
WWT helps businesses grow with innovative technical solutions and provides services from start to finish. From research to cloud services and cyber security, World Wide Technology's consulting expertise is helping companies around the globe.
With over 7,000 employees and more than $14 Billion in revenue in 2021, it's safe to say that World Wide Technology is an industry-leading technology firm with deep roots in Missouri.
Swappa – Kansas City, Missouri
Swappa is a popular online tech hardware selling and buying company. Founded in Kansas City, Missouri, in 2010, this technology company didn't have to travel to see great success. The current CEO, Ben Edwards, is the leader of only 20 employees.
Swappa purchases broken and outdated smartphones, laptops, gaming consoles, and other devices online. Consumers ship their devices to Swappa and receive monetary compensation. Swappa then refurbished the devices for a profit.
The company boasts excellent reviews, tight security, and low-price refurbished devices — no wonder this small Missouri company is doing so well in the technology industry.
Cerner – North Kansas City, Missouri
Cerner is another company that started as a small company and is now a powerhouse company with great success. Initially named PGI Associates, the company was co-founded by Neal Patterson, Paul Gorup, and Cliff Illig in 1979. The headquarters remain in a small suburb of Kansas City, Missouri.
Purchased by Oracle in 2022, Oracle is now Oracle Cerner and provides technology-based solutions in the healthcare industry. From systems to software and data processing, Cerner is one of the largest tech companies in Missouri today.
The company's revenue exceeded $5 Billion in 2021, with over 20,000 employees and eight offices around the US.
Equipment Share is another great technology company that got its roots in Missouri. A true Missourian success story, two brothers, Jabbock and Willy Schlacks, founded Equipment Share in 2015 after several business ventures. The founders attribute their success in combining construction and tech industries to years of experience and hard work.
Equipment Share helps contractors find the equipment they need. But more importantly, they can rent equipment from other contractors. Cutting the cost of overpriced equipment, many contractors now rely on Equipment Share to rent tools and machinery not necessary on every job site.
The company even developed software to maintain equipment health and rental utilization. Equipment Share now employs over 3,600 workers, with more than 140 locations in the US and one in New Zealand.
Jack Henry & Associates began as a small consulting firm in the 1970s and continues to help other companies adapt to changing technology. The founders, Jack Henry and Jerry Hall opened the doors to this firm in Monett, Missouri, where the company remains today.
As a technology consulting firm, Jack Henry & Associates take pride in their expertise and ability to find the best technical solutions for companies trying to navigate the murky waters of technology and changing markets.
What Tech Companies are in Missouri?
Not all great tech companies got their start in Missouri. Some took advantage of the state's ample business opportunities and moved to Missouri. These companies may have started in others or even countries, but they are thriving in the Show-Me state.
Amdocs – Chesterfield, Missouri
Amdocs is a brilliant tech company that started in Israel in 1982. Much like the Yellow Pages in the US, this Israeli-native company began as a phone directory company. The first CEO, Morris Kahn, sold the corporation to Southwestern Bell in 1985. Then, the company that helped telephone companies with billing took off in the US.
Today, Amdocs supports companies navigating 5G protocols, cloud services, and operation automation. While the company's headquarters is located in Chesterfield, Missouri, there are over 30,000 employees providing support in over 85 countries. With more than $4 Billion in revenue in 2021, it's safe to say this company is an asset to Missouri.
Perficient – St. Louis, Missouri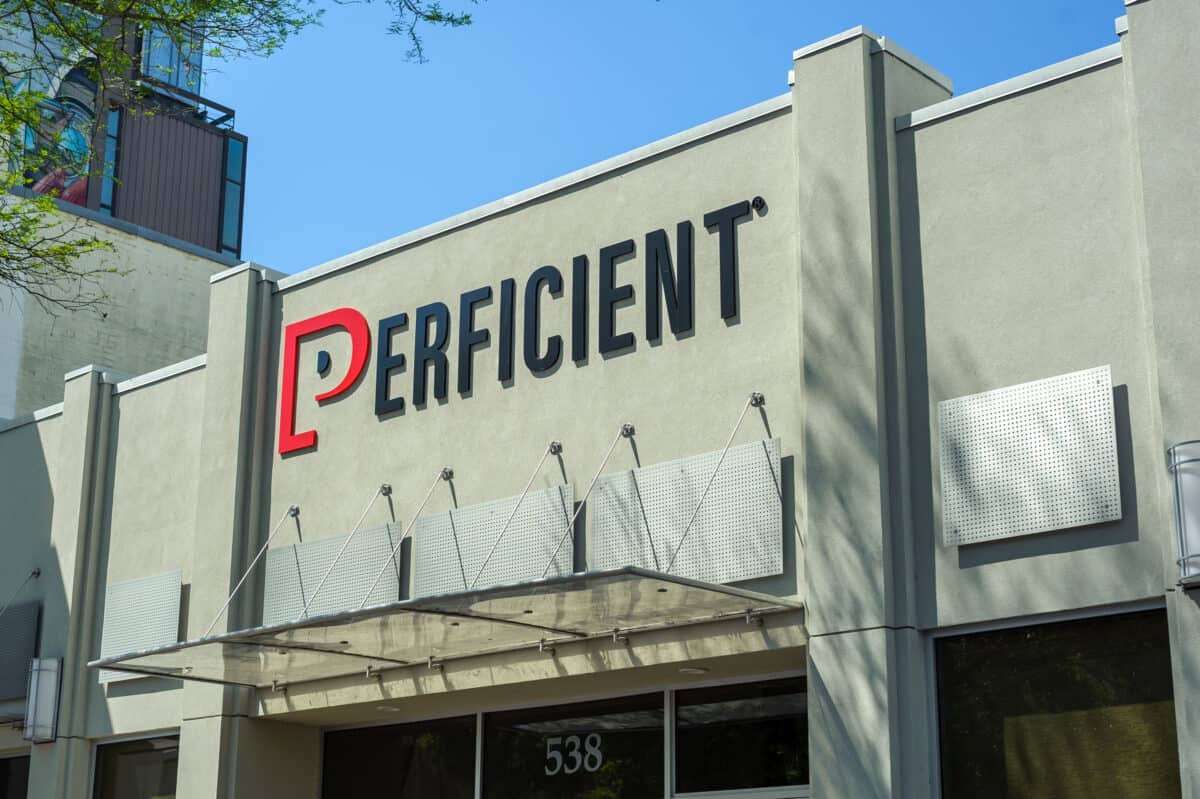 Most Missourians are familiar with the tech industry favorite, Perficient. Another company that aims to help businesses find technical solutions, Perficient, was founded in 1997 by Bryan Menell. A native Austin, Texas company, the headquarters are in St. Louis, Missouri.
The company has more than 1,000 clients, 7,500 colleagues (with more than 300 years of experience), and over 40 locations today. This digital consulting firm is worth more than $760 Million in revenue and continues to thrive on the global market.
Belden – St. Louis, Missouri
Joseph Belden founded his company in September 1920. The company adapted to changing technology, from telephones to electricity and now, the internet era. Belden continued to thrive for more than a century due to its innovative and adaptable solutions to the changing tech market.
Initially helping power grids, Belden still specializes in tech-related equipment. But the company also continues to create innovative solutions to the world's technology problems. The founder's idea that people could breed innovation and solutions continues to push this company forward 120 years later.
The Largest Private Tech Companies in Missouri
Not every company is open to public trading. Here are the most prominent largest privately-owned tech companies in Missouri.
World Wide Technology – Maryland Heights, Missouri
Many private tech companies are on our list, but World Wide Technology is the largest privately owned tech company. This Maryland Heights company dominates the state's technology industry for global reach, revenue, and the number of employees.
Of course, providing job opportunities and technology-related business solutions isn't confined within the state's borders. WWT offers job opportunities and business solutions around the world. In the US, Europe, and even East Asia, World Wide Technology has 55 locations globally, with a 4 million square feet warehouse in Missouri. That's not too bad for a private company with humble beginnings.
Lynxspring – Lee Summit, Missouri
Lynxspring is a successful privately-held tech company that creates hardware and software solutions in the B2B market. Founded in 2002 by Terry Swope, this company manufactures hardware for companies all over.
This Lee Summit, Missouri-based company, may be small, but its presence is mighty.
The Largest Publicly Traded Tech Companies in Missouri
Missouri is also home to many publicly traded tech companies. This section includes the largest ones in the state.
Cerner – North Kansas City
Cerner is Missouri's largest publicly traded tech company. After Oracle acquired Cerner in 2022, this Missouri-based tech company continues to grow. Providing IT-related consulting, Oracle provides job opportunities to professionals in North and South America, the EMEA, and Asia Pacific.
With billions of dollars in revenue annually and thousands of employees, it's safe to say this company stands out in the Show-Me state.
Cass Information Systems is another publicly traded tech company based in St. Louis. The company offers billing and processing software for utility businesses around the globe. They also provide cloud services and a payment system.
The company grossed more than $150 Billion in 2020 with 9 locations in Europe, Asia, North America, and South America.
Forgotten Tech Companies
Some tech companies in Missouri no longer operate within the state. Some moved their headquarters to other areas, while others went out of business. Here are a few honorable mentions of Missouri-based tech companies.
Aegion – Formerly St. Louis, Missouri
Aegion is a large infrastructure company that once had roots in St. Louis. However, the company moved its main office to Singapore in 2021. This company uses innovative technology to make drinking water and disposal safer in communities, among other things.
Before leaving the state, Aegion saw over $800 Million in revenue with more than 4,000 employees.
Broadstripe – Formerly St. Louis Missouri
Broadstripe was a media company providing cable, internet, and telephone to Maryland customers, with its headquarters in St. Louis, Missouri. In 2007, the company attempted to purchase James Cable LLC, but the $125 million deal fell threw.
Increased competition from satellite and telephone companies forced Broadstripe to file for bankruptcy in 2009. Eventually, Broadstripe sold to WideOpenWest in Michigan and closed its doors in Missouri.
Missouri or Bust
Many Missourians are excited at the prospect of being the next Silicon Valley. Known for the Mississippi river and the St. Louis arch, the possibility of startups and transplanted tech companies thriving supports the theory that Missouri will someday be a tech hub in the US. There are plenty of job opportunities and vast revenue streams in the midwest state.
The image featured at the top of this post is ©Sean Pavone/Shutterstock.com.