Massachusetts is a business-friendly state with a long history of supporting and investing in technology. Best known for its many colleges and universities, the state is also home to a thriving tech industry. Picture-perfect New England towns, scenic coastal villages, and bustling cities provide the perfect backdrop for tech companies, large and small.
Below we discuss the largest tech companies in Massachusetts and what they do.
Largest Tech Companies Founded in Massachusetts
As with any tech hub, several tech companies call Massachusetts home. Some of these businesses are household names, while others are lesser known but still influential in the industry.
3. HubSpot (June 2006) – 7,000 Employees
HubSpot is a leading CRM and inbound marketing company headquartered in Cambridge. Brian Halligan and Dharmesh Shah founded the company in 2006. The duo met while attending the Sloan School of Management at MIT.
HubSpot's focus is on helping small to medium-sized businesses grow. The company offers an all-in-one marketing platform that includes tools for website design, content management, SEO, lead capture, and analytics.
The company went public on the New York Stock Exchange on October 09, 2014. The company's ticker symbol is HUBS. As of November 11, 2022, HubSpot had a market capitalization of $14.869 billion. 2021 saw the company generate $1.30 billion in revenue, up 47% from the previous year. HubSpot employs over 7,000 people worldwide.
2. Akamai Technologies (August 20, 1998) – 9,200 Employees
Akamai technology, Inc is a content delivery network (CDN) and cloud services provider headquartered in Cambridge. The company started as a research project on consistent hashing by participating in the 1998 MIT $50K Competition. The founders were among the finalists, and by 1998, a working prototype was ready.
Today, Akamai is one of the world's largest and most respected tech companies. The company operates in over 70 countries and has a massive global network of servers. Some of the top companies using Akamai's services include Apple, Facebook, Google, and Microsoft.
Akamai went public on the NASDAQ in October 1999. As of October 10, 2022, the company had a market capitalization of $14.16 billion. Full-year 2021 revenue was $3.5 billion, an increase of 8% from the previous year. Akamai currently employs more than 9,200 people worldwide.
1. Wayfair (September 1, 2002) – 16,681 Employees
Wayfair, formerly CSN Stores, is an American online home goods and furniture retailer. The company started operations in a Boston loft in 2002, with Niraj Shah and Steve Conine as the co-founders. Wayfair is now one of the largest online retailers of home goods in the United States.
The company offers more than 14 million products from over 11,000 suppliers. Wayfair's website receives over 66.9 million unique visitors per month. Wayfair trades on the New York Stock Exchange under the ticker symbol W. As of October 10, 2022, the company's market capitalization was $3.066 billion.
Revenue for 2021 was $13.7 billion, down $437 million from 2020. The home goods e-commerce retailer had 16,681 employees by the end of 2021.
The largest Tech Companies Located in Massachusetts
With so many technology-focused institutions in the state – from MIT to Boston University – it's no surprise that plenty of large tech companies brought their businesses here.
Here are some of the most prominent tech companies located in Massachusetts.
5. American Superconductor Corporation (AMSC) – 326 Employees
Founded in 1987 and headquartered in Ayer, Massachusetts, American Superconductor Corporation is a global energy technologies company. AMSC specializes in designing and manufacturing high-temperature superconductor (HTS) wires, wind turbine designs, and grid systems.
The company also provides engineering services, licensing agreements, and technical consulting. Its HTS wires apply to electric vehicles, wind turbines, power grid systems, and other applications.
The company trades on the Nasdaq under the ticker "AMSC" and, as of October 10, 2022, had a market capitalization of $102.047 million. In the Fiscal Year 2021, AMSC had revenue of $108.4 million, up from $87.1 million in 2020. The company employs about 326 people.
4. VMware Carbon Black – 1200 Employees
Cybersecurity company VMware Carbon Black has its headquarters in Waltham, Massachusetts. The company leverages predictive analytics and machine learning to detect, investigate, and respond to cyber-attacks. VMware Carbon Black also provides products that allow organizations to build their security operations center.
Initially, the company went by the name "Bit9" when it was founded in 2002. Bit9 acquired Carbon Black in February 2014 and officially changed its name to Carbon Black" in October 2016. Carbon Black went public in May 2018 in an IPO that saw it raise $152 million.
In 2019 VMware, a cloud computing and platform virtualization software provider acquired Carbon Black in an all-cash deal valued at $2.1 billion.
3. iRobot Corporation (IRBT) – 1,372 Employees
iRobot is a technology company that designs and builds consumer robots. Rodney Brooks, Helen Greiner, and Colin Angle founded the company in 1990. iRobot's headquarters are in Bedford, Massachusetts. The company went public in November 2005 and trades on the Nasdaq under the ticker symbol "IRBT."
Perhaps the best-known product from iRobot is the Roomba, a robotic vacuum cleaner. Other products include the Braava (a robotic mop), the Root (a programmable robot for kids), and Create (a hobby robot for creators). iRobot also has medical and industrial robots.
The company's diversified portfolio directly impacts the top and bottom-line growth. Fiscal 2021 saw the company report revenue of $1.565 billion, up 9% year-over-year. The company employs 1,372 people. As of October 10, 2022, iRobots market cap was $1.461 billion. The company's over 1200 employees work in offices worldwide, including in North America, Europe, and Asia-Pacific.
2. Boston Scientific – 41,000 Employees
Boston Scientific is a biotechnology/biomedical devices company headquartered in Marlborough, Massachusetts. Founded in 1979, Boston Scientific is a global leader in developing less-invasive medical treatments. The founders, John Abele and Peter Nicholas, started Boston Scientific as a holding company for a surgical stapler business they acquired.
Today Boston Scientific has several acquisitions under its name. Perhaps its biggest yet will be the awaited $230 million acquisition of M.I. Tech Co., LTD., based in South Korea. As of October 10, 2022, Boston Scientific had a market capitalization of $60.243 billion. In 2021 the company had $11.8 billion in revenue, up from $9.9 billion in 2020.
1.Virtusa Corporation – 45,000 Employees
Virtusa Corporation is a global digital business strategy, consulting, and operations services provider. Founded in 1996, Virtusa has 45,000 employees and operates in 25 countries. The company has its headquarters in Southborough, Massachusetts.
The company has delivery centers worldwide, including in the United States, India, Sri Lanka, Malaysia, and the Philippines. Virtusa Corporation was a public company until February 11, 2021.
Baring Private Equity Asia acquired and took the company private in a deal valued at $2 billion. In 2020 the company had revenue of $1.312 billion, up 5.2% from 2019. The company employs about 45,000 people.
Largest Private Tech Companies in Massachusetts
Private companies contribute to the Massachusetts economy in a major way. Below are some of the largest private tech companies in Massachusetts.
2. Mathworks LLC – $1.25 Billion Revenue
MathWorks is a software company that specializes in mathematical computing. Headquartered in Natick, Massachusetts, MathWorks began its operations in 1984. The company's flagship product is MATLAB, a technical computing language that allows users to interface with programs and data.
In 2021, Mathworks announced it made $1.25 billion in revenue and has remained profitable since its founding. More than 5,000 employees work for Mathworks in its 34 offices distributed globally.
1. Ultimate Kronos Group – $1.433 Billion Revenue
Kronos was an American multinational workforce management software company headquartered in Lowell, Massachusetts. Founded in 1977, the company employed more than 6,000 people globally. In 1992 Kronos went public but went private again in 2007 in a $1.74 billion leveraged buyout by Hellman & Friedman and JMI Equity.
In 2020, Kronos merged with Ultimate Software. Today, Ultimate Kronos Group is one of the largest private tech companies in Massachusetts. Before the Merger, Kronos' revenues were $1.433 billion in 2019.
Largest Public Tech Companies in Massachusetts
Massachusetts is home to many large public tech companies. However, we've covered most of them already in this article. Still, a few more deserve mention.
2. Parametric Technology Corporation (PTC) – $1.81 Billion
PTC is an American computer software and services company headquartered in Boston, Massachusetts. PTC was founded in 1985 and was one of the first companies to develop and market computer-aided design (CAD) software.
The company also provides product lifecycle management (PLM), service lifecycle management (SLM), and Internet of Things (IoT) solutions. PTC went public in 1989 and currently employs more than 6,709 people. The company had revenue of $1.81 billion in 2021.
1. Thermo Fisher Scientific – $39.21 Billion
Thermo Fisher Scientific is an American multinational corporation that produces scientific instruments, equipment, software, services, and consumables. Headquartered in Waltham, Massachusetts, the company began its operations in 1956.
The company is a component of the S&P 100 stock market index and is the largest provider of laboratory equipment and services in the world. Thermo Fisher doesn't focus on tech as an industry niche. However, it sells science software, so we've included it. In 2021, it reported $39.21 billion in annual revenue. More than 130,000 people work for Thermo Fisher.
Forgotten Tech Companies in Massachusetts
Massachusetts also plays host to some forgotten tech companies. Below are three of the largest.
2. Endurance International Group – 2500 Employees
Endurance International Group was an American web-hosting company headquartered in Burlington, Massachusetts. Its 1997 founding made it one of the earliest web-hosting companies. It grew in size via a series of acquisitions, including Constant Contact in 2015.
Other companies it owned included Bluehost, HostGator, and iPage. In 2019, the company reported $1.13 billion in revenue. It employed more than 2,500 people.
Clearlake Capital Group acquired EIG in 2020 for $3 billion. Soon after the acquisition, Clearlake spun off the web presence division that included Hostgator, Bluehost, and Domain.com. In 2021, the Endurance web division merged with Web.com and birthed a new company named Newfold Digital.
1. Digital Equipment Corporation (DEC) – 140,000 Employees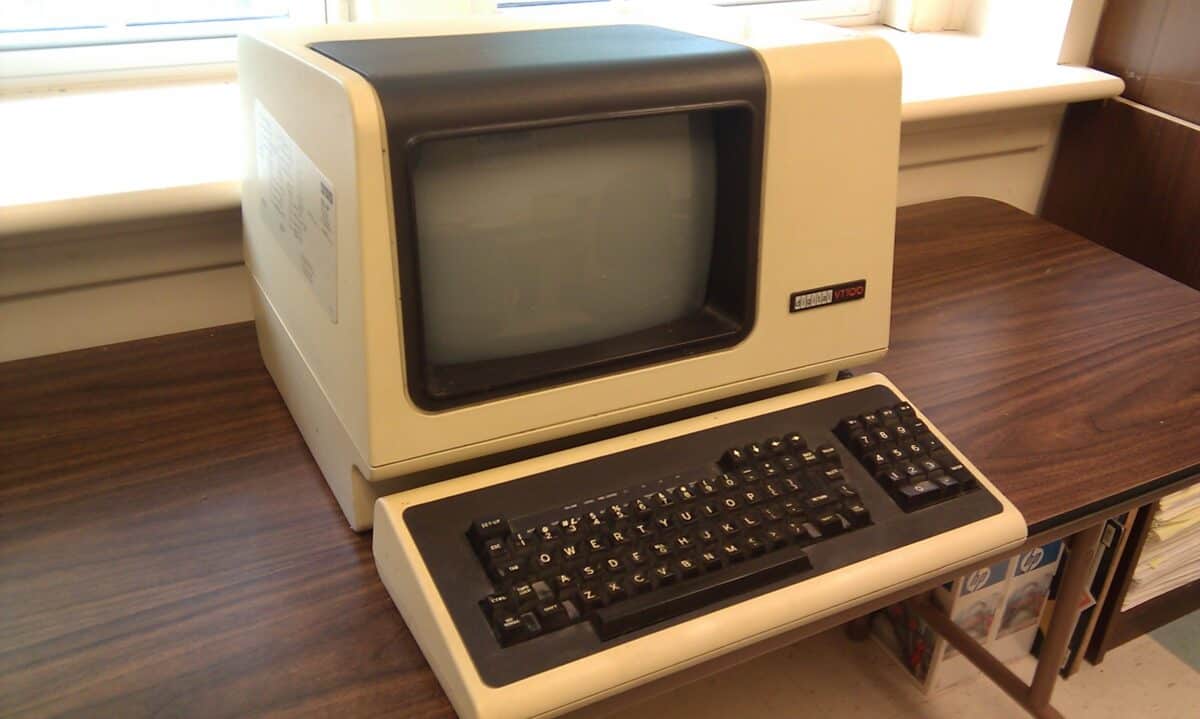 Digital Equipment Corporation (DEC) was once one of the largest tech companies in the world. The company produced mini and mainframe computers, workstations, software, and services. In 1987, the Maynard, Massachusetts-based company had more than 140,000 employees and $13 billion in annual revenue. Compaq Computer Corporation acquired DEC in 1998 for $9.6 billion.
The company was a pioneer in many areas of computing, including developing the first commercial minicomputer. The company's decline began in the early 1990s as it failed to transition to personal computers and the Internet. The once-great company was a victim of disruptive technological change. It's a cautionary tale for today's tech companies.
The image featured at the top of this post is ©Sean Pavone/Shutterstock.com.