Iowa is popularly known for its rich culture and attractions. Located in the midwestern region, the State is home to landmarks like the Principal Riverwalk, Sergent Floyd Monument, and the famous Amana Colonies. Interestingly, the State is home to brilliant tech companies. As an accommodating host, there are big tech companies with offices in Iowa as well. This article will provide you with firsthand information about these companies. Trust us; you will be surprised to discover how well tech companies in Iowa are doing.
Which Tech Companies Were Founded in Iowa 
Workiva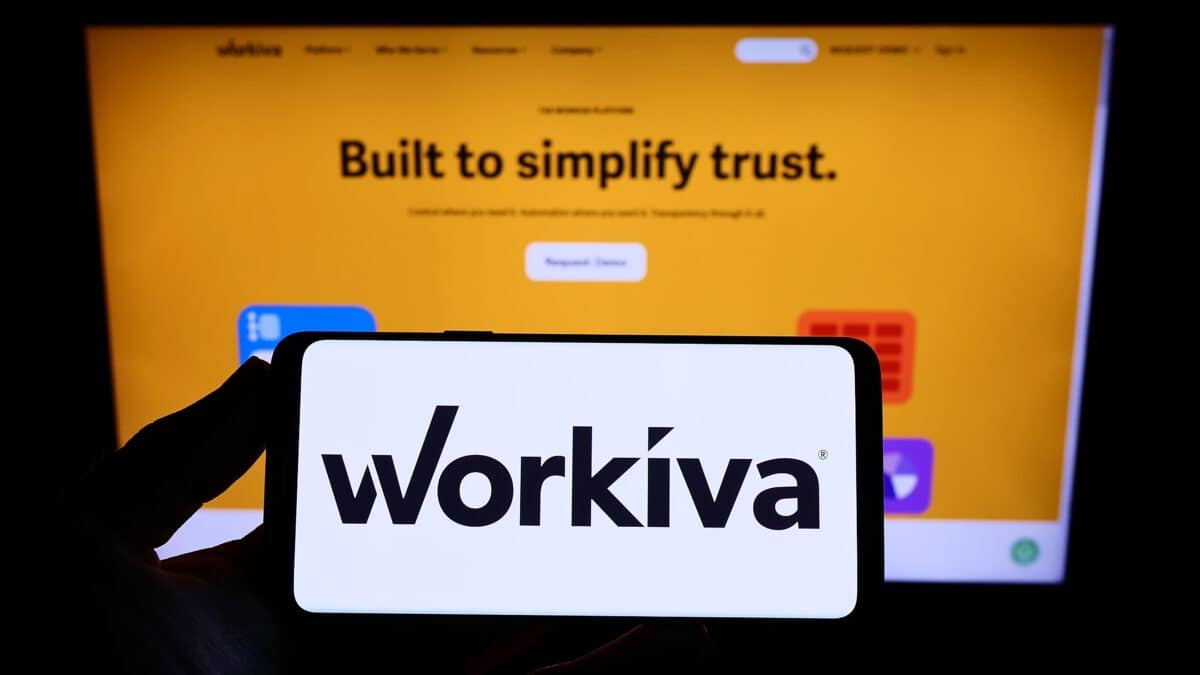 Workiva is a cloud-based software technology company that provides data management to businesses, founded by Jefferey Trom in 2008. Formerly known as Webfillings, the company changed its name to Workiva in 2014, four years after the release of its first cloud data management solution, WDESK, in 2010. Wdesk is a huge success and has transformed how large companies manage and report business data.
Workiva aids businesses in delivering accurate reports about their finance, compliance, risk, and audit to regulators, leadership, and shareholders while promoting productivity and seamless workflow. The company's headquarters is also in Ames, Iowa, with 1,319 employees and $351.6m in revenue.
Dwolla 
Dwolla was founded by Ben Milne and Shane Nueurberg in 2008 but was launched on December 1, 2010, after raising $1.31m in funding. The company is located in Des Moines, Iowa. It provides payment transaction services to businesses and individuals all over the world. Further, the company carries out transactions worth billions of dollars annually for its clients. In addition, Dwolla was recognized as the top payment processing outfit in 2020 by digital.com. Similarly, Ben Milne was awarded Disruptor of the year 2020 by Forbes. The company has about 75 employees with annual revenue of $10.2m
Coviance
Coviance, formerly known as LenderClose, deploy technology to bridge the gap between lending institutions and their clients. The company was founded in 2015 by Omar Jordan to provide efficiency and speed in the lending process. Coviance allows loan originators to shorten the lending cycle through its web-based platform, Home Equity Express (HEX), which automates the lending process through integrated workflows of data-driven decision intelligence. It has about 75 employees with annual revenue worth $8.0m. In addition, Coviance's clients include community banks and credit unions.
Involta
Involta provides data center services to businesses worldwide. The company has over 35 multi-Tenant secondary data centers across the United States, which it lends to corporations to host their data. It was founded in 2007 by Bruce Lehrman. Involta provides services like data security management, security testing, security consulting, and system operation center services. Further, Involta has acquired four companies, SecureData 365, IT Lynk, BluPrairie, and Kadium, to boost its data hosting capacity. Located in Cedar Rapids, Iowa, the company can boast 270 employees and $43.8m in revenue.
PC Pitstop 
Founded in 2000 by Rob Cheng, PC Pitstop offers computer diagnostic services to people. The company uses diagnostic tools like Optimize to speed up computer performance and Driver Alert to check and update computer drivers. Other tools include Exterminate, Disk MD, Erase, and PC Matic. PC Matic provides cyber security to computers. The company is headquartered in Sioux City, Iowa, with 30 employees and $14m in revenue.
LeepFrog Technologies
Lee Brintle founded Leepfrog in 1994 to provide unique web solution services to businesses. The company streamlined its focus to providing support for its major product, CourseLeaf. Launched in 2008, CourseLeaf provides curricular management like catalog, curriculum, section scheduling, registration, and syllabi management to over 475 institutions worldwide. InstantRapport, PageLeaf, LegendMail, and CampusDraw are the other products of Leepfrog. Also, the company is located in Coralville, Iowa, with 102 employees and $2.3m in revenue.
Softvoya
Founded in 2018, Softvoya provides software development solutions to businesses. The company's area of expertise includes e-commerce and marketplace development, ERP development, mobile application development, software testing and quality assurance, product design, software integration, IT audit and consulting web development, and IT support services. The company's headquarter is in Des Moines, Iowa.
What Are The Biggest Tech Companies Located in Iowa
Collins Aerospace (Rockwell Collins, Inc) – $2.4B
Rockwell Collins was founded in 1933 by Arthur Collins in Cedar Rapids, Iowa. The company started as Collins Radio Company, specializing in producing radio and associating accessories. Rockwell International purchased it in 1973 with a focus on developing military technology equipment, especially aircraft. Further, the company utilizes cutting-edge technology to produce all forms of aircraft for military and civilian customers, like business and commercial aviation.
In 2018, Rockwell Collins was acquired by United Technologies Corporation. The company currently operates as Collins Aerospace. Collins Aerospace has 50,000 employees and makes $2.4 billion in revenue.
Ready Wireless – $71M
Founded in 2005 by Dennis Henderson and Fred Haumesser, Ready Wireless provides businesses with IoT solutions. Deploying a cloud database, IoT solutions allow businesses to track their assets. More so, the company has products like Ready Fleet, which help mitigate risk while diving and tracking vehicles in real time. Ready Asset Pro allows users to optimize their processes and maintain their assets.
In addition, Ready Assets' headquarter is at Hiawatha in Iowa and has about 125 employees with $71 million as revenue.
The Largest Private Tech Companies in Iowa
Human Factors International
Apala Lahiri and Eric Schaffer founded Human Factors International in 1981. The company focuses on the development of a user-centered design. Further, Human Factors International has a wealth of experience in customer and user experience integrators (CXI) and works with Fortune 500 companies. The headquarter is in Fairfield, Iowa, with annual revenue of $32.9m. Also, the company offers training and consulting services to clients on enterprise UX knowledge, digital strategy, ROI-based design, ad other innovation services. Human Factors International has 200 employees.
RK Dixon
The company, founded in 1983 by Carla Dixon and Robert Dixon, provides client document management and IT solutions. RK Dixon's services include the distribution of Xerox Copiers, Printers, Scanners, Production Printing, and IT services. Although the headquarter of RK Dixon is in Davenport, Iowa, with 181 employees, the company's operation is limited to local businesses in Iowa and Illinois. The company makes about $17m in revenue.
The Largest Publicly Traded Tech Companies in Iowa
Collins Aerospace
Rockwell Collins is a Fortune 500 company specializing in avionics and information technology for the aerospace and defense industries. The company, founded in 1933, has its headquarters in Cedar Rapids, Iowa. Further, you can trade Rockwell Collins on New York Stock Exchange (NYSE) under the ticker symbol COL. In 2018, the company was acquired by United Technologies Corporation for $30 billion.
Workiva
Workiva is one of the biggest tech companies located in Iowa. The company is popular for its Wdesk and Wdata web platforms which allow businesses to store, process, and report their business data to relevant stakeholders. Also, the company works with top businesses worldwide, with users in about 170 countries. You can trade the company on NYSE under the ticker symbol WK, with a $4.3 billion market cap. In addition, Workiva is used by 75% of Fortune 500 companies and platform users across 170 countries.
Forgotten Tech Companies in Iowa
LenderClose
LenderClose was established in 2015 by Omar Jordan to provide lenders and borrowers with an efficient system to conduct transactions. The company recently rebranded to Coviance to allow for the integration of other products into its operation. Also, LenderClose offers data-driven automated communication and configurable and pre-built intelligent workflows to optimize the lending cycle. The company headquarter is still in West Des Moines, Iowa but with a new name.
Gateway 2000 Computer
Popularly referred to as the Apple of the Midwest, Gateway Computer enjoyed a meteoric rise in the 1990s. Ted Waitt and Mike Hammond established the company in 1984 in Sioux City, Iowa. At its height, Gateway Computer had about 30,000 workforces and 37 manufacturing sites worldwide, with sales volume amounting to $4 billion. Also, they produced computer hardware like personal computers, servers, and computer accessories. With a booming sale, the Sioux City company went public in 1993.
The company started to fade when Ted Waitt resigned as the CEO in the early 2000s. Eventually, eMachines acquired Gateway 2000 Computer in 2004 before Acer Inc in August 2007.