The state of Illinois is known for many things. From tasty foods like the Chicago-style deep dish pizza to agriculture and farming. But one thing that you might have not known about Illinois is that we can find some of the most innovative tech companies that call this state home here.
In fact, Illinois has a rich and deep history in the technology industry. Thanks in large part to its largest city, Chicago, being one of The United States' most influential cities. Chicago has allowed the people of Illinois to become leaders in this constantly changing industry.
So what are the biggest technology companies in Illinois?
Today we will explore the present and past history of tech companies in Illinois!
Which Tech Companies Were Founded in Illinois?
When you think about startup culture your first thought probably isn't about Illinois. But you would be surprised that the US state of Illinois is right up there, boasting some of the newest and most exciting companies in the technology industry today. Let's take a look at some of them!
Uptake
Uptake is a machine learning and AI technology company built for the trucking and transportation industry. Founded in 2014, Uptake's goal is to help companies that utilize mass transport find ways to save money and increase profits through technology. Uptake's method receives praise for its usability and interface for non-technical users interacting with the software.
But It doesn't just stop there. Uptake has been making great strides in growing its company. in 2021, Uptake acquired Shook IOT and in the same year appointed a new CTO, CLO, and CEO. Not to mention adding a former US Army Brigadier General to their staff.
Make sure you keep an eye on this company!
Chowbus
Chowbus has made headways in the food delivery industry. For years this market has been dominated by companies like Uber and GrubHub. But thanks to the great work done by Chowbus, this dominance might not be around for much longer.
Chowbus is focused on delivering high-quality Asian foods. This focus is unique from other food delivery options. With other food delivery options, anyone can list their services. But with Chowbus, you know you are ordering the best Asian cuisine as each restaurant option is hand-picked.
Since its foundation in 2016, Chowbus has raised $68.3 million USD in funding and Investments. We can't wait to see where this company continues to grow!
Cooler Screens
Cooler Screens is a relatively new tech company worth $500,000 USD that you might have not even heard of. How are they able to be so successful? It's because of their innovative approach to digital advertising using glass doors on refrigerators in everyday stores.
For years, advertisement on glass refrigerator door has always been made of paper or plastic. But with Cooler Screens, these advertisements are videos and engaging content for potential customers.
A relatively young company (founded in 2017) Cooler Screens has even been able to add major brand partners that believe in its vision as well, like Coca-Cola, Chobani, and Red Bull. When you talk about tech companies from Illinois, make sure you include Cooler Screens.
Hallow
Hallow is a company that really took off due to the pandemic. While most companies were struggling to find clients because of the restrictions, Hallow was able to step up and provide a need that many at the time had.
Due to restrictions on movement and gathering in large numbers, those of religious faith were not always able to exercise their devotion. To help solve this, Hallow promoted its prayer/meditation app for those of religious and non-religious beliefs to find peace through meditation and/or prayer.
Founded in 2018, this company has been able to raise $55 million USD in funding, showing that there was potentially an untapped market.
KPI Sense
For KPI Sense, clarity, and precision mark this SaaS company from the others. Founded in January 2019, KPI Sense focuses on providing financial reporting models and dashboards for companies of all sizes. KPI Sense has been able to successfully raise $1.1 million USD in seed funding in 2021.
It's no secret that a majority of SaaS products can be confusing and expensive. But not with KPI Sense. KPI Sense prides itself on its ability to accurately report financial data without all the confusion. This saves a ton of time that would have otherwise cost the company a lot of money by training employees. Because of this unrelenting focus on the experience of their end users, KPI Sense will continue to see success and growth.
86 Repairs
Making our list we have another Illinois-based startup focused on the restaurant industry. But what makes 86 Repairs unique is that this company focuses on the maintenance and repairs that most restaurant businesses confront instead of the food and hospitality side. 86 Repairs (founded in 2018) has been able to raise $7.3 million USD in funding alone, showing not only potential investors but the world that even restaurant owners can utilize tech to improve their businesses.
According to their website, "95% of 86 Repairs customers didn't have documentation for restaurant facility maintenance processes—or for the equipment in their kitchens—before joining our platform." This attention to detail is what separates 86 Repairs from its competition. They are able to centralize data and information of each individual restaurant into one location to provide accurate and up-to-date reports. Even before a system will go down, 86 Repairs will preemptively send maintenance or a report to the owners that a system needs to be replaced. This lowers the number of painful surprises that many restaurant owners face.
ThreeFlow
Originally started in 2015 and named Watchtower, ThreeFlow is a tech company focused on the insurance/benefits of employees for companies. For years, the insurance/benefits industry has been slow to incorporate new technologies to update its antiquated systems. ThreeFlow aims to revolutionize this industry with its new enterprise-based software named the First Benefits Placement System.
This new enterprise-based software aims to remove many errors and time sinks that can happen day-to-day. And people are listening. In 2021 ThreeFlow raised $53 million USD in series A and B funding combined. Some of these investors are companies that you might have even known like First Trust Capital Partners, Accel, and Emergence.
What are the Largest Tech Companies in Illinois?
Some of the biggest tech companies may not have started in Illinois but call it home nevertheless. Enjoy this list of the two biggest tech companies located in Illinois.
VillageMD – $491 Million USD
VillageMD is a tech company focused on the health industry. Its aim is to provide physicians, medical groups, and other healthcare workers with updated tools and supports they need to deliver first-rate care to their patients. Unfortunately, because older systems and places are not often updated, systems, physicians, medical groups, and other healthcare workers are not able to provide the superior level of service needed.
And investors agree. The goals and achievements of VillageMD have convinced investors in an impressive way. VillageMD has been able to raise $491 million USD from investors, putting VilliageMD on our list for one of the biggest tech companies in Illinois.
Narrative Science – $42.9 Million USD
Founded in 2010, Narrative Science takes a unique approach to statistics and analytics by using AI to create story-driven data that is easy to understand. Often, reading seemingly numberless pages of data and colorful charts can be overwhelming and a slog to get through. This is not even to mention that you need to present that information. Thankfully this might not be the case for much longer.
Over all of the funding rounds, Narrative Science has been able to raise $42.9 million USD from investors. Confirming that we are all tired of the endless minutia of boring, uninspiring number charts. Be sure to look out for Narrative Science.
The Largest Private Tech Companies in Illinois
Baxalta – 10,000 Employees
Baxalta is a private tech company specializing in the health and administrative drug industry. Boasting over 10,000 employees, this company is a real gem in the health technology industry. Often focusing on biological innovative research, Baxalta has been able to garner a reputation in its own respective industry by being written about in Forbes magazine.
Their parent company, Takeda (a Japanese pharmaceutical company), acquired Baxalta in 2016. Takeda's goals were reportedly to acquire the research and products of different biological development made by Baxalta. Be sure to look out for Baxalta making waves in the near future.
West Monroe – 2,200 Employees
Although not originally from Illinois, West Monroe still calls this state their home away from home. Starting in Louisiana, West Monroe has expanded their business and employees to over 2,200. Eventually finding part of their company in Illinois, West Monroe has been able to make its impact as Digital Business Consultants.
West Monroe specializes in helping businesses grow and mature in any way possible. From cybersecurity to mergers and acquisitions, West Monroe is confident they will be able to be valuable resources to Illinois-based companies.
The Largest Publicly Traded Tech Companies in Illinois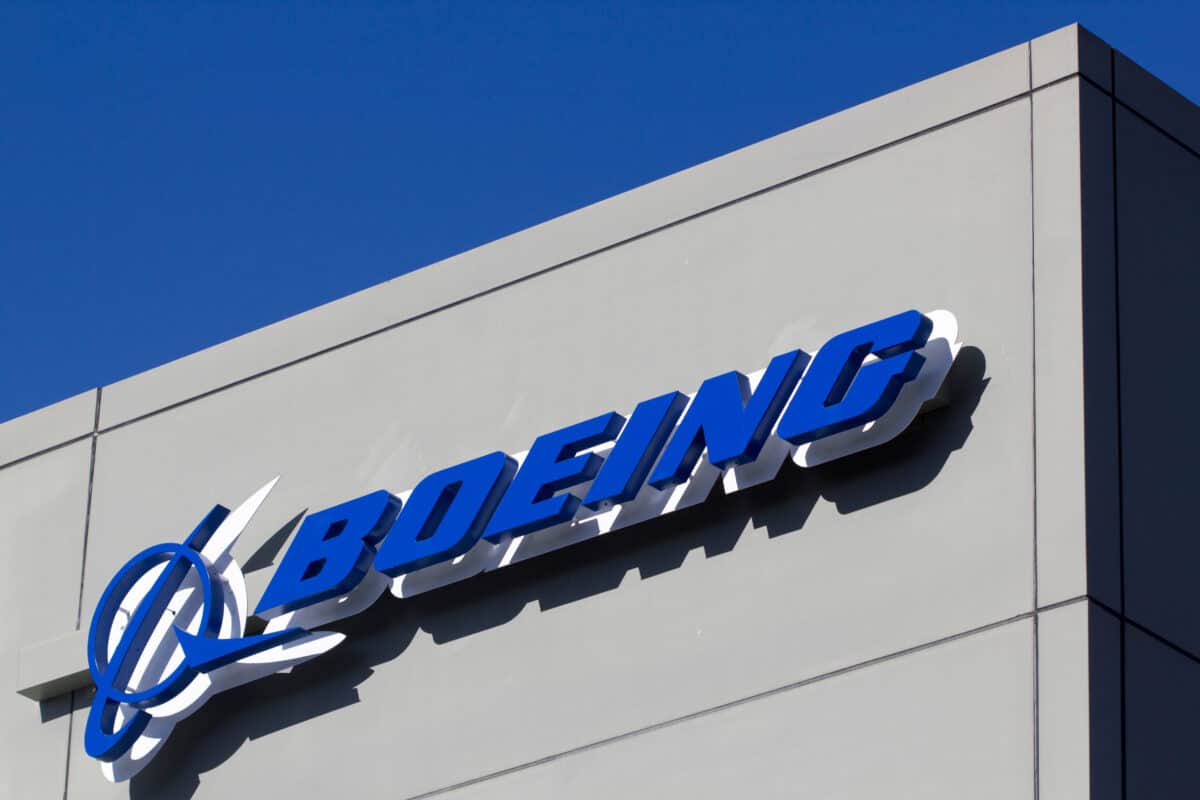 A company that needs little introduction, Boeing has been and continues to be a monolithic leader in the tech industry. Primarily focused on aviation and weapon systems created for the United States of America, Boeing Co. has a deep and rich history in creating exciting and new technologies.
Originally starting in a red barn designing biplanes, to revolutionizing the aviation industry, to even partnering with NASA on scientific research projects. Boeing calls Illinois part of their home. Those interested in tech industries in Illinois need to take into account Boeing.
Walgreens Boots Alliance – $38.88 Billion USD
This extraordinary company is the sole owner of both Walgreens and Boots. Walgreens is a pharmaceutical/convenience store primarily located in the United States. While driving in the United States, it is often common to see a Walgreens store.
While Boots, the other half of the company, operates similarly to Walgreens but on a multinational level. This company has been able to compete for years at the highest levels in the US market. Valued at $30.88 Billion USD, Walgreens Boots Alliance should be on anyone's radar when looking for tech companies in Illinois.
Forgotten Tech Companies
Because the tech industry can be so fast-moving, sometimes we forget about companies that helped influence the nature of the industry into what it is today. Here's a short list of two companies that helped do just that.
Stats Perform
Founded in April of 1981, Stats Perform was founded by John Dewan. The name of the company "Stats" is an acronym for "Sports, Team, Analysis, and Tracking, Systems". Stats Perform is a multi-national company with offices in major cities like London, Dubai, etc.
Originally, Stats Perform was an independent and influential company for its time and in its own industry, but since then has merged and been acquired by a myriad of companies over the years. Over time Stats Perform began to lose its prominence in its industry, being overtaken by other companies who had caught up to its success. Today, Stats Perform continues to excel at what it does best, even if the spotlight has been dim.
Jellyvision
Based out of the city of Chicago, Illinois, the Jellyvision company was founded in 1989. At the time, their breakout hit game "You Don't Know Jack" had launched this company to success in a new and emerging industry. Sadly, Jellyvision was never able again to capture that same level of success in the video game industry.
Over time, this company moved from the video game industry to the fintech and finance industry. In these industries, Jellyvision has been able to provide a unique approach utilizing an unorthodox approach. They continue to use the same humor and charm once found in their breakout game to help teach others about confusing terms and concepts in the health industry.
Conclusion:
Illinois has become one of the best places in the United States for the tech industry. As you can see, many unique new companies as well as long-established prestigious companies call Illinois their home. This industry can be fast-moving and change will be inevitable one thing is for sure. Illinois will continue to be a leader in technology