Key Points
The largest publicly traded tech company in California is Apple, at 2.12 trillion.
The largest tech company in California by revenue is Apple, at $386.017 billion.
The largest tech company in California by employee count is Alphabet (Google), at 163,906.
California has become a world-class leader in the tech industry. The state is currently the largest tech hub in the United States and has more jobs in high-tech than any other state by far. California's technology workforce includes 1.88 million workers. In comparison, Texas has approximately 791,000 workers in the tech field. California also has more tech startups than any other state.
Silicon Valley, which stretches from San Jose to San Francisco, houses some of the largest technology companies in the world. Google, Facebook, and Apple, not to mention numerous smaller startups that have made names for themselves in recent years. With so much competition in the marketplace, it's hard for any single company to be at the top of the charts for long. These companies, however, have broken through and are ranked as some of the largest tech companies in California.
The Largest Tech Companies in California by Revenue
| Company | Location | Revenue |
| --- | --- | --- |
| Apple | Cupertino | $386.017 billion |
| Alphabet (Google) | Mountain View | $270.334 billion |
| Meta (Facebook) | Menlo Park | $119.666 billion |
| Intel Corporation | Santa Clara | $77.704 billion |
| Cisco Systems, Inc. | San Jose | $51.581 billion |
| Oracle Corporation | Originally Santa Clara (moved to Austin in 2020) | $41.827 billion |
| Broadcom Inc. | San Jose | $29.994 billion |
| HP | Palo Alto (moving HQ to Houston) | $27.912 billion |
| PayPal | San Jose | $25.821 billion |
| Applied Materials, Inc. | Santa Clara | $24.835 billion |
| Uber | San Francisco | $21.406 billion |
| Block Inc. (Square) | San Francisco | $16.565 billion |
| Adobe | San Jose | $16.142 billion |
| Intuit | Mountain View | $12.873 billion |
| VMware, Inc. | Palo Alto | $12.851 billion |
The Largest Tech Companies in California by Employees
| Company | Location | Employee Count |
| --- | --- | --- |
| Alphabet (Google) | Mountain View | 163,906 |
| Apple | Cupertino | 154,000 |
| Oracle Corporation | Austin (office in CA) | 132,000 |
| Intel Corporation | Santa Clara | 122,900 |
| Cisco Systems, Inc. | San Jose | 79,500 |
| Meta (Facebook) | Menlo Park | 77,805 |
| HP | Palo Alto (moving HQ to Houston) | 51,000 |
| VMware, Inc. | Palo Alto | 37,500 |
| PayPal | San Jose | 30,900 |
| Uber | San Francisco | 30,900 |
| Applied Materials, Inc. | Santa Clara | 30,100 |
| Adobe | San Jose | 25,988 |
| Broadcom Inc. | San Jose | 20,000 |
| Agilent Technologies | Santa Clara | 17,400 |
| Workday Inc. | Pleasanton | 15,200 |
The Largest Publicly Traded Tech Companies
| Company | Location | Market Cap |
| --- | --- | --- |
| Apple | Cupertino | $2.12 trillion |
| Alphabet (Google) | Mountain View | $1.41 trillion |
| Meta (Facebook) | Menlo Park | $438.356 billion |
| Broadcom Inc. | San Jose | $201.364 billion |
| Oracle Corporation | Austin (office in CA) | $196.173 billion |
| Cisco Systems, Inc. | San Jose | $178.82 billion |
| Adobe | San Jose | $178.09 billion |
| Intel Corporation | Santa Clara | $152.642 billion |
| Intuit | Mountain View | $100.659 billion |
| PayPal | San Jose | $84.421 billion |
| Applied Materials, Inc. | Santa Clara | $79.75 billion |
| VMware, Inc. | Palo Alto | $49.01 billion |
| Uber | San Francisco | $40.25 billion |
| Workday | Pleasanton | $35.07 billion |
| Block (Square) | San Francisco | $33.33 billion |
Which Tech Companies Were Founded in California?
VMware, Inc.
VMware, Inc. has been growing rapidly since it was founded in 1998, and now employs over 37,000 people. The company's products help businesses manage their data centers by creating, running, and managing virtual machines on the same piece of hardware while providing high availability and performance.
They also have Site Recovery Manager (SRM), which helps businesses protect their data, VMware vFabric Hyperic Server Monitoring and Management, VMware vFabic Data Director (vFDD), which is a business intelligence tool, and yCloud Director, which is a tool for building private clouds. Other products include VMware ESX Server and ESXi, which are the two most popular hypervisors on the market, and vCenter Chargeback Manager.
History of VMware, Inc.
VMware was started in 1998 by Diane Greene, Mendel Rosenblum, Scott Devine, and Edouard Bugnion to help build their software. The company's first product, VMware Workstation, allowed users to run multiple operating systems on their PCs without rebooting the machine. It was released in 1999, and soon after, the company renamed itself to match its flagship product.
Greene served as VMware CEO until 2008 when she stepped down and handed control over to Paul Maritz. In 2012, Maritz stepped down and handed the company's control over to Pat Gelsinger. Today, VMware's offices are located in Palo Alto, California, with additional offices across 21 countries worldwide. The company serves more than 500,000 customers around the globe.
Founding of VMware, Inc.
The story of how VMware came to be is one of perseverance, hard work, and willpower. The company was founded in 1998 by Diane Greene, who had previously founded and sold VXtreme (acquired by Cisco) and was an early member of Sun Microsystems. Together with Edouard Bugnion, her VP of engineering, Greene created a VMware virtualization system that provided scalability on x86 servers. In 2003, she brought in Paul Maritz as CEO, and together, they led VMware through a period of explosive growth. In 2007, EMC acquired them for $635 million and has since grown into one of Silicon Valley's largest tech companies.
In 2004, following its initial public offering (IPO), VMware became part of a group of high-growth technology companies listed in what would become known as the dot-com bubble. When other tech stocks started to collapse after 2006, investors fled from even well-established technology stocks like VMware — despite their solid fundamentals — and their stock prices plummeted. The company's share price reached an all-time low of $1.77 per share by January 2008 and, at one point, fell below $1 per share for several months.
Many analysts predicted that VMware was doomed to fail, and some suggested that Cisco or Microsoft might acquire it for less than $2 billion. However, due to strong leadership and faith in its business model, VMware weathered the storm and slowly recovered. By 2013, it had regained its position as one of Silicon Valley's largest tech companies, with over 4,500 employees worldwide and boasting more than $2 billion in annual revenue.
Cisco Systems, Inc.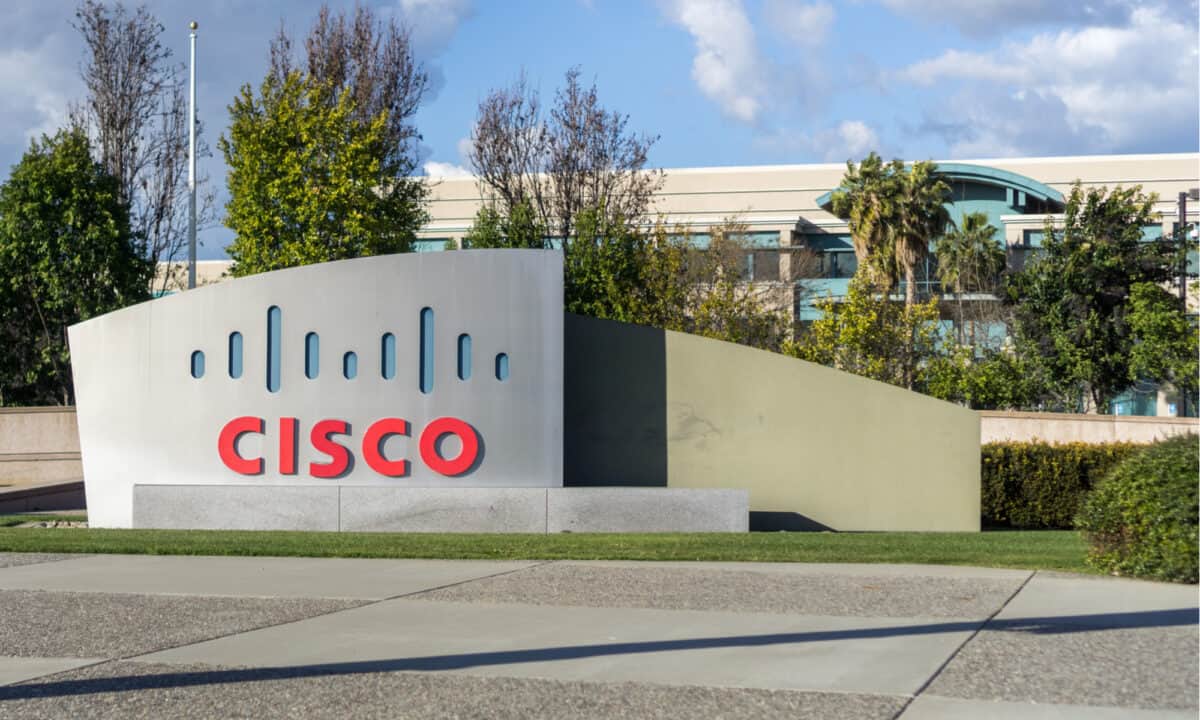 Cisco Systems Inc. designs, manufactures and sells networking equipment. Many of its products are based on Internet Protocol (IP), used in virtually all computing devices that connect to the Internet. One of their newest offerings is the AppDynamics Cloud. This is a platform for a variety of increasingly complex applications. It helps maximize business outcomes and improves customer experiences with its optimized cloud-native applications.
History of Cisco Systems, Inc.
Cisco Systems began in 1984 by two Stanford University computer scientists, Leonard Bosack and Sandy Lerner. The two were then married and were in charge of the university's computer science department. The name "Cisco" was derived from the city name San Francisco, so the company's engineers insisted on using the lowercase "cisco" in its early years.
Cisco's first product was a multi-protocol router, one of the most advanced routing technologies at that time. However, it seems like Cisco has always been able to develop new products based on market demand, or perhaps, to create demand for its products. For example, it introduced a network management software called Network Registrar in 1990 and launched a series of remote access routers in 1991.
In 1994, Cisco acquired Crescendo Communications for $82 million, which helped Cisco enter the Ethernet business. In 1995, Cisco introduced a new router that supported traditional telephone and packet voice protocols. In 1998, it launched an online eCommerce site called Cisco Marketplace, where customers could order small quantities of merchandise over the Internet.
The early 2000s saw Cisco expand into many different markets such as security, VoIP (voice-over IP), wireless technology, and storage area networking. Their products have been used to create everything from mobile phones and televisions to medical imaging systems. They are considered one of Silicon Valley's most successful companies.
Founding of Cisco Systems, Inc.
It all started on a sunny summer day when two Stanford Ph.D. candidates, Len Bosack and Sandy Lerner, were working on their research project, which dealt with how data was transmitted over computer networks. It was then that they decided to quit academia and try to make a living from technology. Little did they know that Cisco would become one of Silicon Valley's major businesses and serve as an integral part of our modern economy.
At its founding in 1984, Cisco was an $18 million startup. The company's first product, a router, was launched in 1986 and became the world's first commercially successful router. The company's early growth was driven by the Fast Ethernet standard in 1994, the dot-com boom in 1999 and 2000, and the Internet boom of 2001.
The stock price rose from $86 in 1993 to $8,064 just five years later. By the time Cisco celebrated its 30th anniversary in 2014, it had a more than $200 billion market capitalization. As of 2021, Cisco was one of the world's leading technology companies with more than $50 billion in revenue.
Uber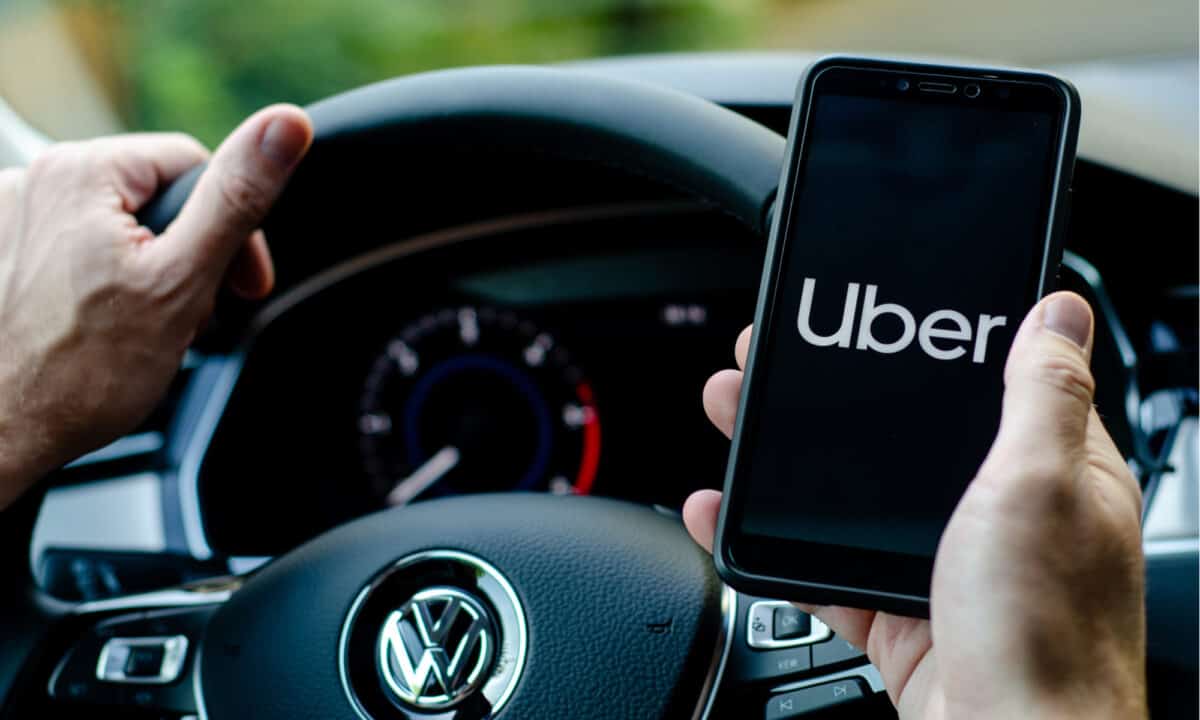 Uber is known as a "mobility as a service provider." Most people know it as a way to get a ride. Of all the tech startups in recent years, Uber has been one of the most successful and has grown rapidly since its inception. By the fourth quarter of 2021, Uber stated it had 118 million active monthly users globally.
Besides providing rides to millions of people, Uber has ventured into the area of autonomous trucks. Uber acquired Ottomotto in 2016, a company for self-driving trucks. They bought the company for $625 million. In June 2022, Uber made a deal with Waymo to incorporate their technology for autonomous vehicles into their own freight service. They've even ventured into air services when they offered short helicopter flights between JFK airport and Manhattan for approximately $225 per passenger in October 2019.
History of Uber
Uber founders Garrett Camp and Travis Kalanick are responsible for this Bay area startup. It was initially called Ubercab. Camp and some of his friends had spent $800 when they hired a private driver and decided there needed to be better options for more affordable public transportation. He believed that sharing the cost among people could make it less expensive for each person.
Camp, along with friends Conrad Whelan and Oscar Salazar, built the prototype for Uber, with Kalanick acting as the advisor to the new company. Ryan Graves became the first employee for Uber in February 2010. He started by simply responding to a Twitter post. Graves began as a general manager and was named the CEO not long after Uber officially launched.
Uber launched their services and a mobile app in San Francisco in 2011. Initially, users could only call for a black luxury car and the cost was still more than a regular taxi. During the same year, the company left behind the name UberCab and just called it Uber after taxi operators in San Francisco complained.
In 2012, Uber began service in Chicago. In July 2012, the business launched UberX. This was a cheaper option that used non-luxury vehicles. This is when personal vehicles began to be used. They were subject to insurance registration, background checks, and had to adhere to all vehicle standards. In early 2013, Uber was operating in 35 cities. USA Today selected Uber as its tech company of the year in December 2013.
Founding of Uber
Garrett Camp and Travis Kalanick founded Uber, in March 2009, in San Francisco. Camp was previously a computer programmer and one of the co-founders of a web search engine called StumbleUpon. Kalanick had owned a file-sharing company called Red Swoosh.
After Camp and his friends had spent hundreds of dollars on a private driver, he wanted to create an affordable system of direct transportation. Approximately 10 years after its beginning, the company went public on May 9, 2019. Uber has since disrupted transportation as we know it.
What are the Biggest Tech Companies Located in California?
The biggest tech companies are primarily determined by revenue, market cap, and how many individuals the company employs.
Apple Inc.
Apple Inc. company employs approximately 154,000 people and has a revenue of $386.017 billion. They offer a wide range of consumer electronics, including personal computers, mobile phones, tablets, televisions, and smartwatches.
History of Apple Inc.
The world's most valuable tech company started as a humble store run by two college dropouts and eventually grew into a billion-dollar entity. Apple was founded on April 1, 1976, when Steve Jobs, Steve Wozniak, and Ronald Wayne took on a manufacturing contract for The Byte Shop, a computer store in Mountain View, California. The trio of co-founders officially incorporated their business as Apple Computer Inc. on January 3, 1977.
By then, they had already sold 175 units of their Apple I personal computer kit. From there, it was history: Apple went public in 1980; launched its iconic Macintosh line in 1984; introduced iTunes and iPhone in 2001; debuted the iPad in 2010; acquired Beats Electronics for $3 billion in 2014; and became one of only three companies to reach a market cap over $700 billion the same year.
Founding of Apple Inc.
Apple's history traces back to 1976 when Steve Jobs and Steve Wozniak were just boys. The two Steves, who had met in high school, were close friends who shared an interest in electronics. They first worked together on pranks and then on building computers. The company was officially founded on April 1, 1976.
In 1975, Jobs was working for Atari, a video game company. He needed someone to design a circuit board for one of their products — a game called Breakout. Jobs brought Wozniak on board as a contractor and gave him $700 for the job. The two collaborated so successfully that Apple was born soon afterward.
Meta (Facebook)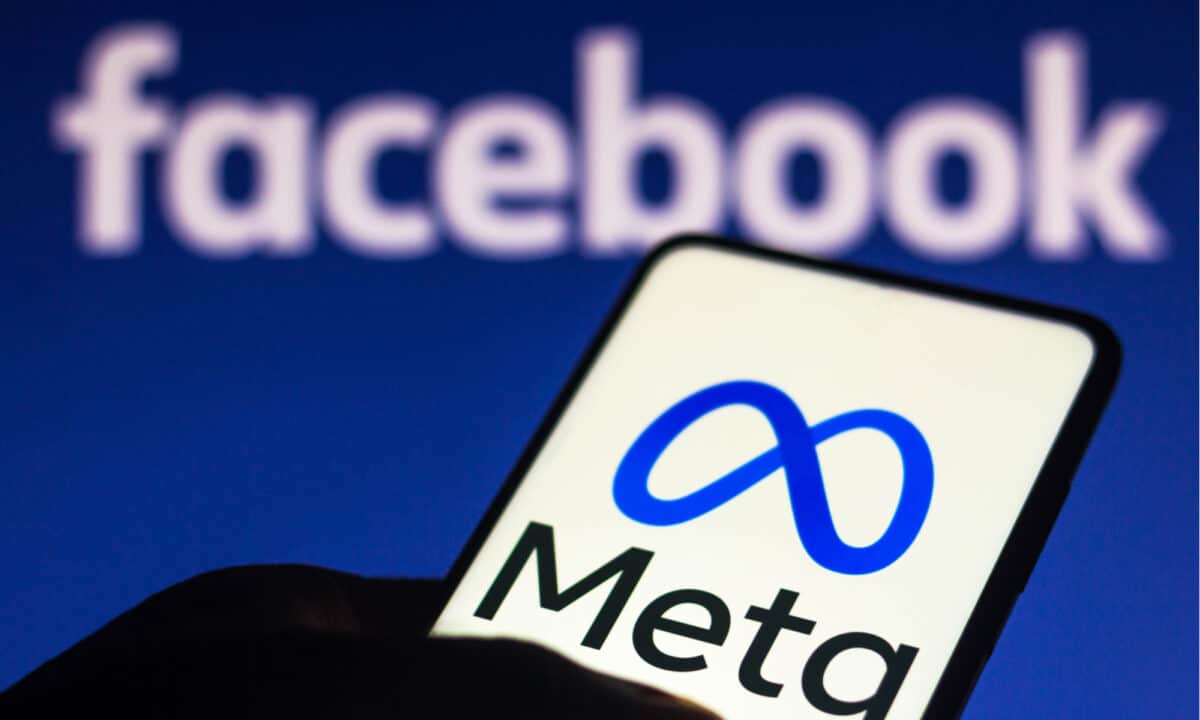 This social media giant maintains an engineering office located at 1 Hacker Way and also has additional offices throughout Silicon Valley. Facebook is one of many top tech companies that began in Silicon Valley. To achieve its mission, Facebook provides a platform for users to connect with friends, family members, celebrities, or other people they may know through personal profiles and pages created for brands or organizations.
Facebook purchased Instagram for $1 billion in 2012. This was considered a shocking amount of money, considering the company only had 13 employees at the time. Many business insiders believed that Mark Zuckerberg viewed Instagram as a threat to Facebook at the time. Facebook has acquired dozens of companies through the years.
History of Meta
Facebook is a social networking service headquartered in Menlo Park, California. Its website was launched on February 4, 2004, by Mark Zuckerberg with his Harvard College roommates and fellow students Eduardo Saverin, Andrew McCollum, Dustin Moskovitz, and Chris Hughes.
The founders had initially limited the website's membership to Harvard students. Later, however, they expanded it to higher education institutions in the Boston area, the Ivy League schools, and Stanford University. Facebook gradually added support for students at various other universities and eventually to high school students as well. Since 2006, anyone who claims to be at least 13 years old has been allowed to become a registered user of Facebook, though variations exist in this requirement, depending on local laws. The name comes from the Facebook directory given to American university students.
Facebook held its initial public offering (IPO) in February 2012, valuing the company at $104 billion, the most significant valuation for a newly listed public company. It began selling stock to the public three months later. Facebook makes most of its revenue from advertisements that appear onscreen.
There are now globally close to three billion users on Facebook, doubling as the most extensive social media network worldwide. In November 2021, Mark Zuckerberg announced that the company was changing its name to "Meta" to embrace AI further.
Founding of Meta
In February 2004, Mark Zuckerberg launched facebook.com from his Harvard University dorm room. The website was designed to help students connect, and within two months, more than half of the student body was on board.
Eventually, Facebook grew into a site that anyone could join. Zuckerberg's idea was to open it up to everyone to make money from advertisers. In 2006, he dropped out of Harvard and moved to Palo Alto, California, to continue developing the site and making it grow. At that time, Facebook had only 12 employees.
In 2007, Facebook launched the "news feed," which allowed users to stay connected with their friends by showing them when they updated their profiles or added photos. By 2008, the site was open to anyone over 13 years of age with a valid email address.
In August of 2012, Facebook made a deal with Microsoft in which Bing became its default search engine. The agreement also included an ad partnership between both companies in which Bing would serve ads on Facebook's search results page.
In less than 10 years, Facebook has gone from a small startup company to a company worth more than $25 billion, while offering its members a way to connect with old friends and make new ones worldwide.
Oracle Corporation
Oracle is a computer technology company that sells cloud systems, enterprise software products, and database base software and technology. Specific products the company produces include Oracle Applications, Oracle Cloud, Oracle Database, Fusion Middleware, and Enterprise Manager. Other services Oracle provides include financial, consulting, marketing and support.
History of Oracle Corporation
Oracle's Software Delivery Cloud offers generic downloadable software and documentation. The Oracle Database was released in 2004. In 2020, Oracle was ranked the third-largest software company globally by revenue and market cap.
The company has been involved in several controversies through the years. A few of these include the following:
Trashgate: In 2000, the company hired private investigators to sift through the trash of different companies associated with an antitrust trial that involved Microsoft.
Google Lawsuit: Oracle was the plaintiff in a lawsuit against Google that involved Java software. Oracle sued Google for copyright infringement in 2010. The courts eventually ruled that Google was not guilty of violating copyright law.
Founding of Oracle Corporation
The company was founded on June 16, 1977, in Santa Clara, California. Founders included Larry Ellison, Bob Miner, and Ed Oates. Ellison was inspired by a paper written in 1970 on relational database management systems by Edgar F. Codd.
By 1995, Oracle officially changed its name from Oracle Systems Corporation to Oracle Corporation. Much of Oracle's initial success is contributed to the C programming language the company used to implement its products. The company has since relocated its headquarters to Austin, Texas.
Broadcom Inc.
Broadcom produces a variety of networking devices, optical technologies, data storage, franchise products, and software. Basic applications for many of its products include home connectivity, telecommunications equipment, broadband access, data center networking, data center servers, factory automation, mainframe operations, power generation, smartphones, and alternative energy systems.
Avago Technologies acquired part of Broadcom in January 2016. The symbol AVGO now represents the newly merged corporation. The old ticker symbol for Broadcom, now retired, was BRCM. Broadcom has an extensive history of attempted and completed transactions with a variety of corporations. These transactions have occurred primarily in the technology field.
Despite its many successes, Broadcom Inc. has faced some controversies through the years. Executives of Broadcom were charged with backdating stock options in 2008. These executives were accused of trying to avoid reporting over $2 billion in compensation expenses. The charges were eventually dismissed against two executives after prosecutors were accused of witness intimidation. The company, however, still had to pay $160 million to settle with the SEC.
Broadcom brought a lawsuit against Netflix regarding patent infringements in 2020. In a ruling in April 2022, the judge ruled against Broadcom.
History of Broadcom Inc.
Broadcom started in 1961 as a division of Hewlett Packard. The company was responsible for several new and original technological products and services. The following are a few examples.
In the 1970s, they introduced fiber optic transmitters and receivers that were the first of their kind for data communications. In the 1990s, they introduced an optical mouse sensor that helped eliminate the need for a mouse pad. They also introduced the first DOCSIS cable modem which was a single-chip for cable TV operators to offer internet access.
In 1999, this division separated from Hewlett Packard to become Agilent Technologies. In 2005, Silver Lake Partners and KKR took over the Agilent Technologies chip division and formed Avago Technologies.
In the early 2000s, they shipped millions of fiber optic transceivers and optical mouse sensors. In 2021, they accomplished several impressive firsts, including introducing the first 64G Fibre Channel Emulex Host Bus Adapters, starting Broadcom Software Group, and powering the first Wi-Fi 6E Smartphone.
Broadcom announced in May 2022 that they were making a deal to acquire VMware for $61 billion.
Founding of Broadcom Inc.
Broadcom was founded in 1961 and was a semiconductor division of Hewlett Packard at the time. The company filed its initial public offering in August 2008 at $400 million. The current CEO and president is Tan Hock Eng. The headquarters are located in San Jose. Through the years, Broadcom Inc. has become a global supplier of several types of semiconductors, with the company offering products that serve software, networking, storage, wireless, industrial, and data center markets.
It's important to note the difference between Broadcom Inc. and Broadcom Corporation. Broadcom Inc. was founded in 1961 in San Jose while Broadcom Corporation was founded in 1991 in Irvine, California. Broadcom Corporation is currently a subsidiary of Broadcom Inc. A few of their many other subsidiaries include CA Technologies, LSI Corporation, and Emulex.
Adobe Inc.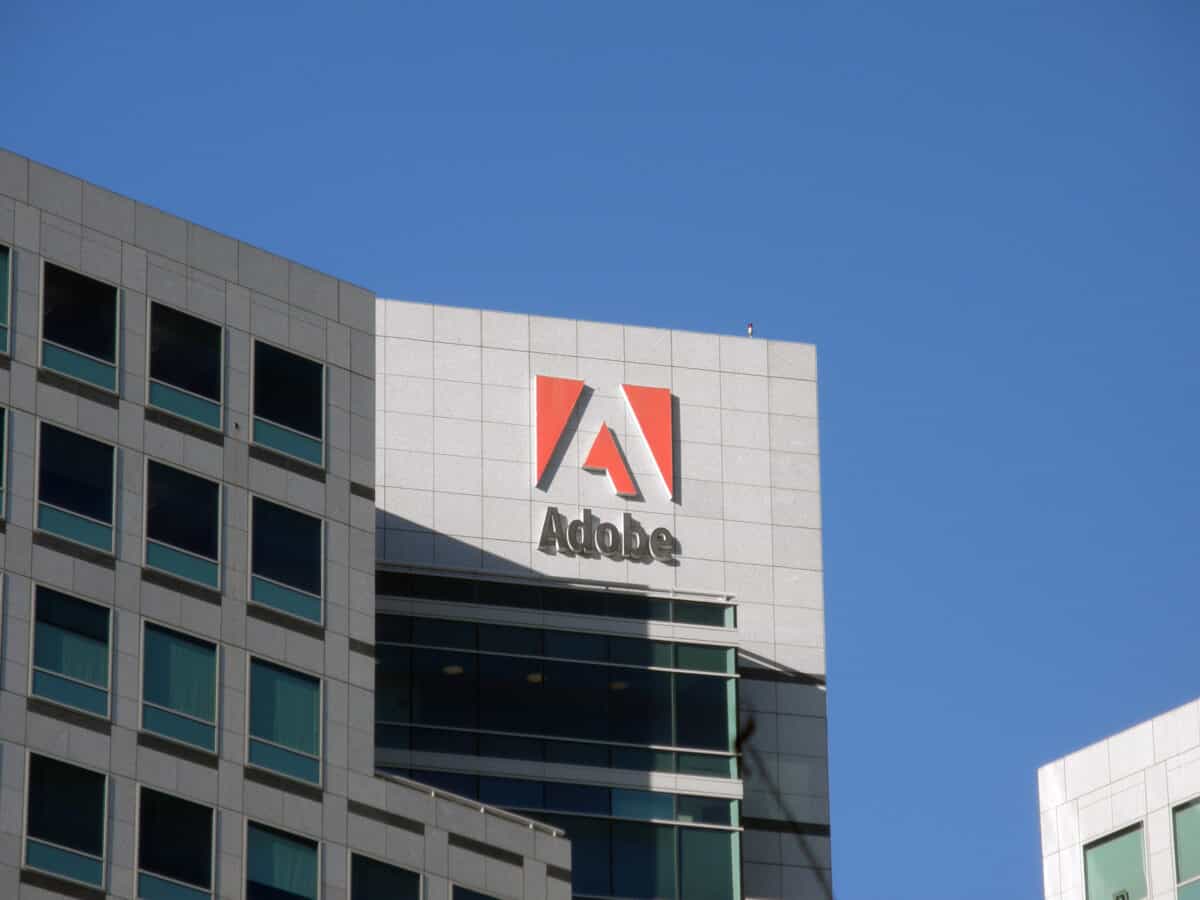 Adobe Inc. was originally named Adobe Systems Incorporated. The company has its headquarters in San Jose but was incorporated in Delaware.
Adobe is known for its flagship products that including Adobe Illustrator, Adobe Photoshop, and Acrobat Reader. They also produce a variety of tools for editing, publishing, and audio-visual creation. The company has since expanded into software as a service (SaaS).
History of Adobe Inc.
Adobe was started in 1982. Adobe officially made a name change in October 2018. They went from Adobe Systems Incorporated to Adobe Inc.
Adobe announced the acquisition of the company Allegorithmic in January 2019. This was a 3D texturing company. The annual Adobe Summit was canceled in 2020 because of the Covid pandemic. The event, however, was held online and had more than 21 million video views.
In September 2021, Adobe stated that they were adding payment services to their eCommerce platform. This would allow merchants on the platform with a method to take payments that included PayPal and credit cards.
Founding of Adobe Inc.
Adobe was founded by John Warnock and Charles Geschke in December 1982. The company began in Warnock's garage.
The name Adobe is from Adobe Creek which is located in Los Altos, California. This particular creek ran behind John Warnock's home. Warnock's wife, Marva Warnock, designed the stylish "A" that became the company's corporate logo.
Steve Jobs tried to buy Adobe for $5 million in 1982. Geschke and Warnock turned down the offer.
The PostScript language associated with Adobe is what Geschke and Warnock are perhaps best known for. PostScript was basically the first international standard in computer printing. It has algorithms that describe letter forms for several different languages. PostScript was the standard printer language in the industry by 1987. The average consumer today can take part in high-quality desktop publishing because of the work of Warnock and Geschke.
What are the Largest Private Tech Companies in California?
The largest private companies are determined primarily by revenue and the number of employees. While most of the larger companies in California are public, the following are a few of the largest private companies.
SpaceX
SpaceX is short for Space Exploration Technologies Corp. The company manufacturers satellite communications, spacecraft, and space launch products and systems. SpaceX also manufactures different types of rocket engines and crew spacecraft. The company has a revenue of $2.0 billion and approximately 9,500 employees. The headquarters are in Hawthorne, California. The current CEO is Elon Musk.
A few of SpaceX's accomplishments include being the first private company to send astronauts to the International Space Station as well as into orbit. They have also produced the first liquid-propellant rocket that reached orbit and the first rocket to include vertical take-off and a vertical landing. In 2020, SpaceX launched Starlink, a satellite internet to provide commercial internet service. This system includes more than 2,400 small satellites that are in orbit.
History of SpaceX
The Falcon 1 was one of the company's largest projects. SpaceX's first launch vehicle was the Falcon 1. The Falcon 1 has made five launch attempts. The first three were not successful, but the next two were. July 13, 2009, was the fifth launch of Falcon 1. The vehicle was decommissioned after the fifth flight, with the company stating that they couldn't make Falcon 1 work successfully as a business.
SpaceX has seen several accomplishments through the years. The Dragon Spacecraft, a commercial space program, was started in 2005. SpaceX was chosen by NASA to provide cargo and crew resupply contracts under the COTS Program in 2006. By 2015, the company accomplished the first landing of an orbital rocket first stage on land. On April 8, 2016, the Falcon 9 was part of the first landing of an orbital rocket's first stage with an ocean platform.
The Dragon C 106 was involved in the first re-flight of a commercial cargo spacecraft in June 2017. On March 2, 2019, the company became the first private company to successfully send human-rated spacecraft to orbit. On May 30, 2021, SpaceX was the first private company to send humans into orbit.
Founding of SpaceX
The company was founded in 2002 by Elon Musk. Musk wanted to reduce the cost of space transportation, with the ultimate goal of colonization on Mars. In 2001, Musk wanted to create what was called Mars Oasis. This was a concept for landing a mini greenhouse for growing plants on Mars.
In 2002, Musk began looking for personnel for his new startup space company. When Tom Mueller, a rocket engineer, agreed to become a founding contributor to the new company, SpaceX was officially started. In 2005, SpaceX had 160 employees. It's reported that Musk personally interviewed and ultimately gave approval to all of the company's early employees.
Genesys
Genesys specializes in call center and customer experience (CX) technology. Their software includes cloud and hybrid cloud software. The company was acquired in 2012 by Permira Funds and Technology Crossover Ventures. Genesys has $2.0 billion in revenue and 5,935 employees. Tony Bates is the current CEO. Genesys has its headquarters in Daly City, California.
History of Genesys
The company went public in June 1997. In 1999, Genesys was acquired for $1.5 billion by Alcatel-Lucent. Through the years, the company has been bought and sold, and private investors had bought stakes in the business. TCV and Permira acquired Genesys for $1.5 billion in February 2012. A private investor, Hellman & Friedman, bought a stake in Genesys in July 2016 for $900 million. By 2019, Tony Bates became the CEO of Genesys. It is again a private company. Through the years the company has made several acquisitions and grown steadily.
Founding of Genesys
The company was founded in 1990 by Gregory Shenkman and Alec Miloslavsky. The original funding of $150,000 was from the founders' families. While Genesys has its headquarters in Daly City, California, there are offices throughout the world. These include Latin America, Australia, Africa, Asia, and the Middle East.
What are the Largest Publicly Traded Tech Companies in California?
The largest public companies are determined primarily by a combination of revenue, market cap, and the number of employees.
Intel Corporation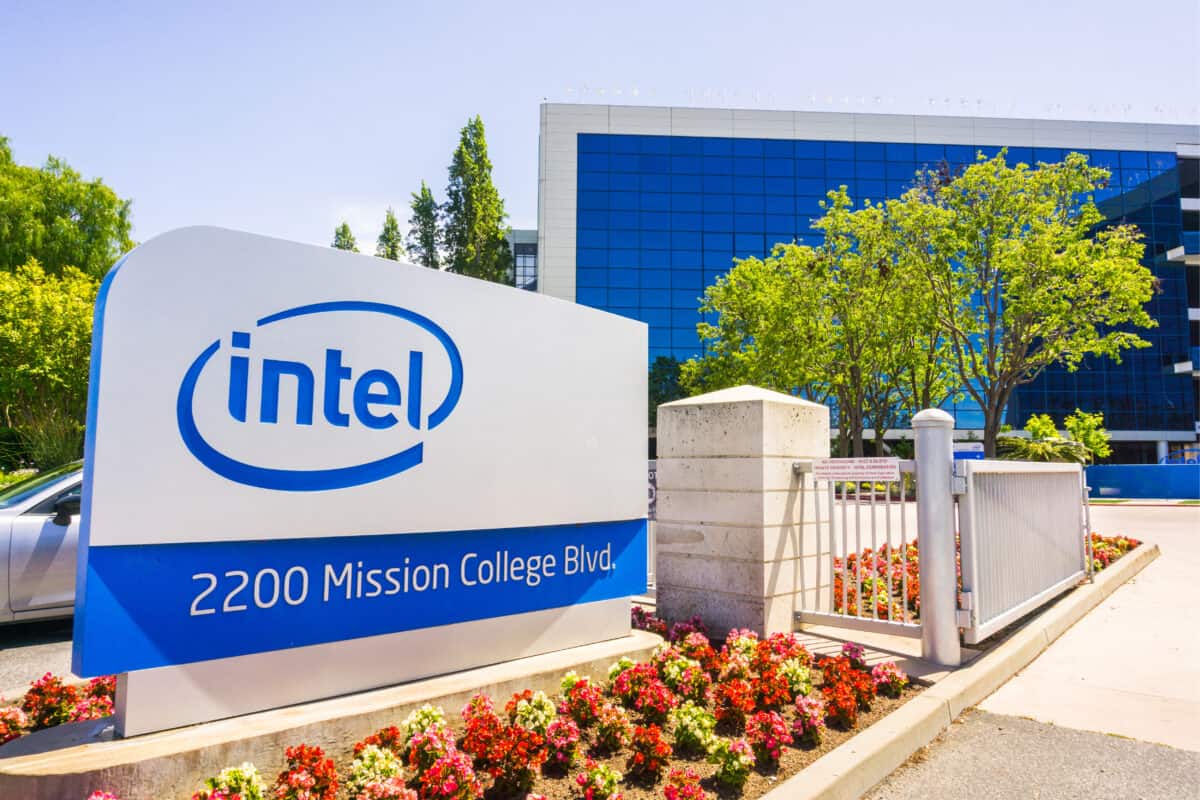 Intel was founded in 1968 by Gordon E. Moore and Robert Noyce. Intel Corporation is headquartered in Santa Clara, California.
The company employs over 122,000 people worldwide and has an annual revenue of $77 trillion. For eight consecutive years, they have been recognized for their corporate responsibility practices by being named one of Fortune Magazine's World's Most Admired Companies. Their products include microprocessors, chipsets, motherboards, flash memory devices, network interface controllers, and embedded processors.
History of Intel Corporation
Intel was founded in 1968 by Robert Noyce and Gordon E. Moore. Initially, the company was called N M Electronics and had a capital of $2,000. The name was changed to Intel when it became apparent that the company would be manufacturing semiconductor devices. The first product of Intel was known as a memory chip, or the 4004. It was created in partnership with Busicom and had a capacity of two kilobytes. It was used in calculators and adding machines.
In 1971, Intel launched its first microprocessor chip with 256 bytes of memory. In 1973, they released a microprocessor chip with four kilobytes, followed by one with eight kilobytes of memory in 1974. 1976 saw Intel create the 8086 processor chip with 16-bits instead of 8-bits as their previous chips did. This processor soon became one of the most popular computer chips. It is still being used today in many different forms, such as the 15-bit Pentium processor that has been modified to work with 32-bit software applications.
Intel has been named one of Forbes' Best Employers for Women in 2017 and 2018, and it was included on their list of Top 50 Employers for Millennials in 2016 and 2017. While that may not sound like much, it shows that Intel understands how to attract top talent by offering competitive benefits and perks (like flexible work hours) while keeping costs low. It helps that they also offer free college tuition to employees who work at least 30 hours per week.
Founding of Intel Corporation
It all started when an engineer at Motorola named Gordon E. Moore noticed a trend while figuring out how much space it would take to store transistors on a computer chip. As he was calculating, he realized that as transistor density increased over time, so did their cost per square inch. That's when he came up with Moore's Law: The number of transistors that can be packed inexpensively onto a circuit board will double every 18 months, Computerworld reported.
This meant that computers could get twice as powerful for half the price roughly every two years. And since then, his prediction has held for more than 50 years. In fact, Intel and other companies have built upon Moore's Law to create faster chips and cheaper processors. Today, Intel is known as one of the largest semiconductor companies in the world.
Google LLC
Google LLC is an American multinational technology company specializing in Internet-related services and products, including online advertising technologies, search engines, cloud computing, software, and hardware. The company's headquarters are in Mountain View, California, but its main offices are in the neighboring city of Palo Alto. The company started in a rented garage on San Antonio Road but has now expanded to cover several large buildings.
History of Google LLC
In the early 1990s, two students at Stanford University, Sergey Brin and Larry Page, created an early search engine for their research. They called it BackRub. The first version was written in 1996. BackRub was essentially a searchable web index created by Stanford computer science students and professors. In 1997, Page and Brin renamed their search engine "Google," a play on the word "googol," which is the number represented by one followed by 100 zeros.
In 1998, Google received its first funding from Andy Bechtolsheim, co-founder of Sun Microsystems. In 1999, Google moved to its office at 165 University Avenue in Palo Alto. A year later, Google launched AdWords, a pay-per-click advertising program. This is one of Google's main sources of revenue today. In 2002, Google went public on the NASDAQ stock exchange under the ticker symbol GOOG. The company was valued at $27 billion on its first trading day. During this time, Yahoo! offered to buy out Google for $3 billion, but Brin and Page declined because they thought they could do better as an independent company.
On August 14, 2004, Google went public. Google's founders offered 19,605,052 shares at $85 each in the initial public offering. An online auction was used to sell the shares. Google had a total market capitalization of more than $23 billion at the time of the IPO. The company has since rapidly grown to offer many products and services beyond Google Search, many of which hold dominant market positions.
Founding of Google LLC
Google was officially founded on September 4, 1998. Google was named after the mathematical term googol, which refers to the number one followed by 100 zeros. The name was a whim of founders Larry Page and Sergey Brin, looking for a shorter name for their fledgling search engine.
In September 1998, Larry Page and Sergey Brin published a research paper titled The Anatomy of a Large-Scale Hypertextual Web Search Engine at an academic conference on information technology. It would be another eight months before Google launched publicly as a search engine accessible to everyone.
Though it's hard to believe now, there was once a time when people were skeptical that Google could ever replace traditional search engines like Yahoo! or AltaVista. Today, Google is one of the most successful companies ever built, and its founders are two of the richest men in America.
Workday, Inc.
Workday Inc. is headquartered in Pleasanton, CA. Workday's software-as-a-service (SaaS) platform combines human capital management (HCM), enterprise performance management (EPM), and financial systems to provide total workforce solutions to companies worldwide. These services include talent acquisition, compensation, rewards, payroll and leave administration, and strategic human capital analytics.
Its customers include organizations across various industries, including manufacturing, retail, healthcare, and government. Its offerings are delivered through its customer service organization. It also offers consulting services for process design, implementation, and integration of its products into customers' existing business processes. In addition to its headquarters in Pleasanton, it has offices throughout North America, Europe, Asia Pacific, Latin America, Africa & Middle East regions.
History of Workday, Inc.
Workday was founded in March 2005 by David Duffield, founder and former CEO of ERP company PeopleSoft, and former PeopleSoft chief strategist Aneel Bhusri following Oracle's hostile takeover of PeopleSoft in 2005.
The product provides payroll, benefits administration, talent management, and applicant tracking capabilities to large companies with complex HR systems. In March 2014, it had $1 billion in annual revenue. In April 2015, it reached a $2 billion annual revenue run rate. In January 2016, Workday announced its revenues had grown from $400 million to over $1 billion in just two years. It also acquired Adaptive Insights, a cloud-based financial planning and analysis tool for businesses.
As of May 2018, Workday had more than 1,500 customers, including notable organizations such as ADP, Allianz Life Insurance Company of North America, Cisco Systems Inc., Cox Automotive Inc., Farmers Insurance Group LLC, and Intuit Inc. It has also been named one of Fortune's 100 Best Companies to Work For every year since 2011.
The Founding of Workday, Inc.
The founders of the software company Workday Inc. (WDAY) met at PeopleSoft, where they worked together for several years before PeopleSoft was acquired by Oracle Corp. (ORCL) in 2005. Ayla and Duffield began working on a new human resources (HR) software concept. The two filed the first patent for their vision with the United States Patent and Trademark Office in January 2006. After leaving Oracle, Aneel Bhusri joined Duffield and Ayla as a co-president and co-CEO of Workday in March 2005, one month after its incorporation. The company received $6 million in series, funding from New Enterprise Associates in June 2005, followed by an additional $14 million seed round from Greylock Partners.
Workday's core product is a human resources management system (HRMS), designed to automate administrative tasks such as time tracking, workforce management, and payroll processing. Its HRMS system covers multiple areas, including benefits management, compensation planning, recruiting and talent management, learning management, payrolls, and time tracking. Other related products include enterprise planning tools for financial management, analytics tools for business intelligence reporting, and collaboration tools such as wikis, blogs, and forums.
Applied Materials, Inc.
Applied Materials, Inc. offers a variety of products and services used to develop and manufacture semiconductor chips and thin-film transistor liquid crystal display panels (TFT-LCDs), which are used in televisions and computer monitors.
Applied Materials, Inc. provides materials engineering solutions used to produce new chips and advanced displays. Some of the segments it operates through include the following: Semiconductor Systems, Applied Global Services, Adjacent Markets, Display, Corporate and Other. It also includes products for manufacturing semiconductor devices used for power management applications. The Corporate and Other segment includes corporate operations and its solar business segment, which provides capital equipment services to service providers in the photovoltaic industry. Its products include thin-film transistor LCDs, flexible OLED displays, glass substrates, 3D NAND memory, data storage devices, power management integrated circuits, and image sensors.
History of Applied Materials, Inc.
Applied Materials, Inc. started in 1967, and the company has been at the forefront of many significant technological developments throughout its history. Applied Materials was founded by James "Jim" Morgan and Michael "Mike" McDonnell as a Silicon Valley startup with just $50,000 in capital investment. The first employee hired by Jim and Mike was also their first salesman – A Stanford University student named Gordon Moore. Moore would later leave Applied to co-found Intel Corporation and establish Moore's Law — the observation that the number of transistors on an integrated circuit doubles approximately every two years.
When it was first launched, the company's flagship product was an automated diffusion furnace used to create the silicon wafers used in semiconductor manufacturing. Over time, Applied Materials, Inc. expanded its product line to include equipment for other steps in semiconductor manufacturing. In 2004, it acquired rival Varian Semiconductor Equipment Associates for $4.9 billion in cash and stock, making it even larger. Today, Applied Materials' products are used in every step of the semiconductor manufacturing process, from wafer fabrication to packaging and testing after chips have already been made.
Founding of Applied Materials, Inc.
The story of Applied Materials is how a group of pioneers built the world's leading supplier of tools to enable the fabrication of semiconductors, displays, and other advanced-material products. The company was founded in 1967.
This dynamic industry, developed in America over the last 50 years, has enabled a wave of innovation in electronics, computing, communications, and manufacturing that is coming to fruition as new industries are being created.
The development of silicon wafers and fabrication equipment that made it possible to manufacture chips has been a remarkable innovation story. But it was only part of an even greater transformation that saw significant advances in display technologies for computers, televisions, mobile devices, lighting systems, solar cell production, and other fields.
Applied Materials has been at the center of this evolution since its founding by Michael A. McNeilly in 1967. Dennis Alter and Gary Villanueva joined him, and they began making tools for semiconductor manufacturers who were beginning to make chips with more than one layer.
PayPal
PayPal is considered a fintech company. It is an American multinational company that operates an electronic alternative to traditional banking and payment methods. Online vendors and companies use the company as their payment processor. PayPal enables people to make a variety of financial transactions through electronic transfers between businesses and individuals. Users can receive or send payments. Users also have the choice of using and setting currency conversion options within their accounts.
The company has its headquarters in San Jose, California. Daniel Schulman is the current CEO and oversees a total of 30,900 employees. PayPal had a revenue of over $25 billion in 2021.
History of PayPal
PayPal started in 1998 and was originally named Confinity. They went public in 2002. The company became a subsidiary of eBay that same year. PayPal has made many changes through the years and has seen many important milestones.
In 2005, the company acquired VeriSign, a payment solution that could provide security support. The company started a partnership with MasterCard in 2007. This led to software that allowed users to make payments on different sites that don't accept PayPal directly.
PayPal acquired Bill Me Later, an online credit product in 2008. This has since been renamed PayPal Credit. This credit option allows PayPal customers to shop online in a similar way that an individual would use a credit card. PayPal had reached the important milestone of having more than 100 million users in 2010.
PayPal Here was started in 2012. This was a mobile payment system for small businesses that included both a small card reader and a free mobile app. PayPal launched its peer-to-peer platform in 2015. This "PayPal.Me" service enables customers to send custom links for requesting funds through email, text, or other types of messaging platforms.
PayPal began a partnership with Instagram on March 19, 2019. This was part of what was called "Checkout on Instagram." Their largest acquisition to date occurred in January 2020, when the company acquired Honey for more than $4 billion. In 2020, the company featured a new service that would allow its customers to use cryptocurrencies. By 2022, PayPal had 426 million active accounts. They give customers the ability to receive, send, and hold funds in 25 currencies globally.
Founding of PayPal
PayPal was originally started by Luke Nosek, Max Levchin, and Peter Thiel in December 1998. The company was based on security software and was named Confinity. However, this business model was not successful and they switched to focusing on a digital wallet. The first version of electronic payments was started in 1999.
Confinity created a merger with x.com, a financial online services company that had been founded by Elon Musk. The company was renamed PayPal in 2001. In 2002 PayPal went public and was sold for $13 per share.
What are the Forgotten Tech Companies in California?
Hewlett-Packard
HP Inc. was an American multinational information technology company headquartered in Palo Alto, California. It developed personal computers (PCs), printers and related supplies, and 3D printing solutions.
History of Hewlett-Packard
Hewlett-Packard traces its roots to the beginning of Silicon Valley, which has been at the forefront of technology ever since. HP has been there, from the first pocket calculator to the latest smartphone.
The company was founded in 1939 by Bill Hewlett and Dave Packard. It started in a garage, as so many great companies do. It began with an audio oscillator used by Disney for The Sorcerer's Apprentice scene from Fantasia. The company grew from there. The founders were both engineers, and they wanted to build a company that ran on innovation and trust. This policy was known as "The HP Way," and is still considered one of the best corporate policies ever developed.
HP's first wave of success came with its line of scientific calculators used by NASA during the Apollo space program in the 1960s. In 1965, HP went public, putting it on a path to growth and expansion, particularly when it entered the personal computer market in 1980 with its Vectra model.
On September 3, 2001, HP stated that it had signed an agreement with Compaq to merge the two companies. HP and Compaq officially merged in May 2002, following a shareholder vote. Before this, plans to merge the firms' product teams and product lines were underway. Since then, the company has grown to become one of the world's largest technology companies, with annual revenue of more than $48 billion for the fiscal year ending October 31, 2013.
Founding of Hewlett-Packard
The founding of Hewlett-Packard (HP) can be traced back to William R. Hewlett and David Packard, two engineering students at Stanford University. The company was started due to their need for equipment that could not be found anywhere else, leading them to design and manufacture parts themselves.
Their first product was an audio oscillator only able to produce sound at frequencies within human hearing range. It sold for $54 per unit in 1939, netting HP about $10,000 by December that year. It wasn't long before the two realized they could sell the oscillators to other companies. HP was born. The Hewlett-Packard company was eventually split, and HPE was started on November 1, 2015.
Interested in learning more about the largest tech companies in the United States? Check out our full list HERE!
NEXT UP…
The image featured at the top of this post is ©iStock.com/wellesenterprises.