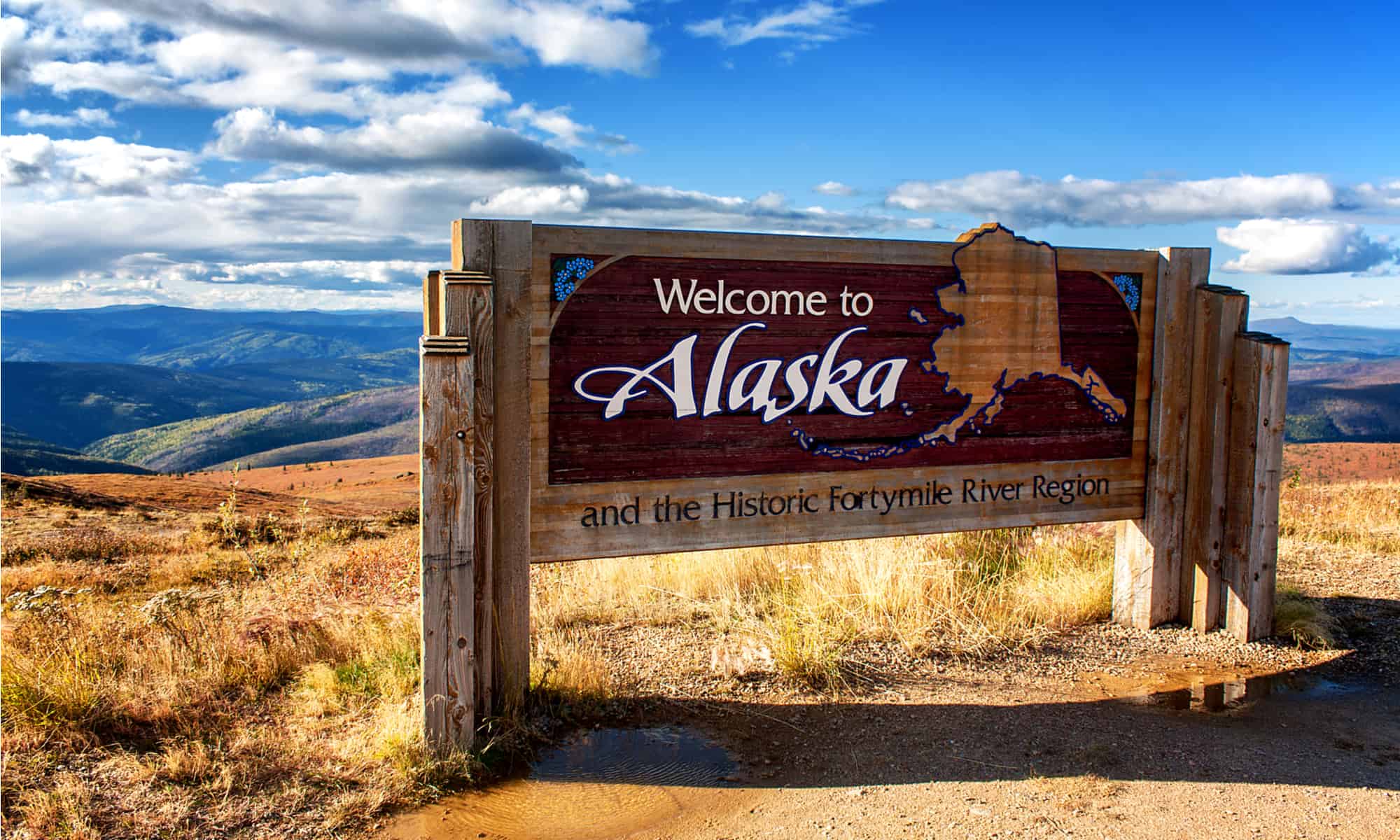 Key Points
Chenega is the largest tech company in Alaska by both revenue and employee count.
They are an Anchorage-based private IT company that was founded in 1974.
The largest publicly traded company in Alaska is GCI Communication Corp. They are based in Anchorage and provide telephone, internet, and cable services.
With gorgeous scenery and exquisite wildlife, Alaska is both beautiful and unique. Located in the northwest extremity of North America, it is bordered by Canada to the east, the Pacific Ocean and the Gulf of Alaska to the south, the Arctic Ocean to the north, and the Bering Sea and the Chukchi Sea to the west. Many important industries flourish in Alaska, including oil and gas, tourism, fishing, mining, agriculture, and timber. The capital of Alaska is Juneau, but most of the largest tech companies in Alaska, are located in Anchorage.
The Largest Tech Companies by Revenue
The Largest Tech Companies by Employee Count
| Company | Location | Employee Count |
| --- | --- | --- |
| Chenega | Anchorage | 6,000 |
| GCI Communication Corp. | Anchorage | 1,971 |
| Alaska Communications | Anchorage | 569 |
| Tatitlek Corporation | Anchorage | 460 |
| Resource Data | Juneau | 307 |
| MTA | Palmer | 179 |
The Largest Publicly Traded Tech Companies
| Company | Location | Market Cap |
| --- | --- | --- |
| GCI Communication Corp. | Anchorage | $578.95 million |
Which Tech Companies were Founded in Alaska?
GCI Communication Corporation (GCI)
GCI Communication works with internet access, cable television, and cellular telephone services. They provide cable television services with high-definition systems that produce high image resolution for viewers in Anchorage and nearby areas. 
They offer internet services that allow users to enjoy download speeds of up to 250 megabits per second. They feature wireless and wireline telephone products that include local telephone services as well as a Digital Advanced Mobile Phone System (D-AMPS). GCI serves about a third of the total population in Alaska.
History of GCI 
In 1979, Ron Duncan and Bob Walp founded the tech company, GCI. The company's headquarters are in Anchorage, Alaska. They are a subsidiary of Liberty Broadband. Liberty Broadband is a Colorado-based company associated with an American Mass media organization, Liberty. Liberty Media initially owned a 26 percent interest in Charter Communications but acquired the entire company in 2015.
GCI grew from having analog cable to a fully digital platform in 2008. This enabled them to provide higher-quality telecommunication services to the people of Alaska. The digital platform introduced better products such as HD and DVR digital cable boxes.
In November 2020, GCI launched Yukon TV, which offers media services directly to viewers in Anchorage through the internet. Yukon TV is a streaming service that requires users to subscribe to access its services. In December 2021, GCI was providing a fiber network to nearly all the communities in Alaska. Because this meant the area now supported Yukon TV, GCI announced that it would no longer provide cable TV services in the majority of its market. There would be exceptions for some rural Alaskan communities that didn't have access to the fiber network.
Approximately 235 rural Alaskan communities benefited from free over-the-air broadcasts that have been provided by GCI. The content produced by GCI was shared through the state-operated Alaska Rural Communications Services satellite system. Besides television products, GCI has also dominated the internet market. In January 2015, GCI introduced Mbps which allows download speeds of up to 250 megabits per second. Later that year, GCI started deploying the fiber network in Anchorage, which increased download speeds to one gigabit per second.
The Founding of GCI
Started by Ron Duncan, GCI was one of the first tech startups in Alaska. Founded in 1979, the company provided long-distance phone service and affordable telephones for residents in Anchorage and the surrounding communities. Duncan, along with his business partner Bob Walp, wanted to provide a high-quality communication system to residents living in rural areas of Alaska.
To start, GCI introduced DAMA satellite communication that delivered in-state long-distance calls and provided competitive facilities-based local phone service. The DAMA satellite communication system provided cheaper call services than the previous $1 per minute costs.
GCI has grown to become one of the largest tech companies in Alaska while providing telecommunication services for both small and large organizations. They provide managed services that also include data, wireless, video, and voice services to companies throughout Alaska. They also ensure that rural communities enjoy the benefits of modern telecommunication by providing special services such as the GCI TERRA. Terrestrial for Every Rural Region in Alaska (TERRA) GCI network serves about 45,000 Alaskans in 84 rural communities.
Matanuska Telephone Association (MTA)
Matanuska Telephone Association (MTA) is an internet service provider for customers in Palmer, Alaska. They offer faster internet speed for residential home phones and dedicated line internet. This creates individuality for their network users. They also provide other telecommunication services that include call waiting, call transfer, and forwarding. MTA has also provided internet plans for homes in Alaska. Customers can choose Elite unlimited or Pro unlimited plans for their homes or organizations.
History of MTA
MTA founder, Michael Burke, had plans to upgrade the networking system to serve Alaskans with better communication services. Although it was challenging and expensive for tech startups on internet connectivity in rural areas of Alaska, Burke invested more in fiber deployment for future expansion.
During the 1990s, there was a national switch from analog to digital cellular service. Code Division Multiple Access (CDMA), was the standard cellular network. Later, Global System for Mobiles (GMS), was introduced, and eventually, the 3G and 4G Long Term Evolution (LTE) became the most advanced technologies. 
Through the years, this tech company has expanded and evolved to include a diverse array of products and services. On April 14, 2022, MTA introduced the Identity Theft Scanner which will alert users in case their data is exposed and then provide solutions on how to protect their personal files. They have even branched out into the gaming industry. 
Founding of MTA
MTA was founded in 1953 by Michael Burke. He was named CEO of the tech company in 2015. CEO Greg Berberich retired in 2015 after serving MTA for 40 years. 
Carolyn Hanson, MTA director of sales and marketing has said that technology advances have led to many establishments and smaller cellular providers throughout the United States. This was the dream of Burke, who laid a foundation that would give a smooth transition of the existing networks to faster and more reliable internet connectivity.
On December 19, 2017, MTA provided a notice to its customers stating, "The wireless phone industry has been rapidly changing; many of our roaming partners are also in the process of turning down their CDMA networks. This affects your service as you roam off MTA's network and travel through other Markets." The letter instructed all MTA's customers to transfer their services to Verizon to continue using its software and products. The company now serves about 10,000 square miles of Alaska territory.
Resource Data
Resource Data is a tech company that provides custom software, IT consulting, and GIS. They also work in the field of mobile development and business analysis. Some of the projects the company is currently working on include custom website and content management, an energy-efficient database, decision support iPad apps, and oil spill response.
History of Resource Data 
Compared to many of the other tech startups in Alaska, Resource Data is a relatively new private company that strives to provide a variety of technical solutions for its clients. The company started in 1986. Resource Data is currently transitioning into new leadership. GlobeNewswire has reported that Ariel Gibson has been appointed the new president. She is succeeding Jim Rogers.
Founding of Resource Data
In 1986, Daryl Scherkenbach started Resource Data to offer database services and GIS to natural resource companies. The company has since expanded its branches and work areas to include both Anchorage and Juneau as well as Boise, Houston, and Portland.
Tatitlek Corporation
The Tatitlek Corporation is a tech company that provides satellite imagery, installation support services, facilities operations and maintenance, and IT and technical services. They currently have eight different subsidiaries. 
History of Tatitlek Corporation
Tatitlek is an Alaska Native village corporation that was organized and established through the Alaska Native Claims Settlement Act that occurred in 1971. The village of Tatitlek had a population of only 88 in the year 2010. It is only accessible by air and sea.
Founding of Tatitlek Corporation
Tatitlek was officially founded in 1971. The mission of the company is to provide products and services to its customers while ensuring stewardship of the assets and connection to the land. Roy Totemoff became part of the Tatitlek Corporation management team in 2006, and he is currently the corporation's CEO. He is also on the Tatitlek Board of Directors as well as each of the Tatitlek subsidiary boards.
What are the Biggest Tech Companies Located in Alaska?
Chenega
Chenega is the biggest tech company in Alaska in terms of both revenue and number of employees. Chenega has its headquarters in Anchorage, Alaska. It was founded in 1974. The current CEO is Charles W. Totemoff. There are currently 6,000 employees. This IT company provides commercial and government services. Specific government sectors include providing products for military and intelligence services. Chenega has several subsidiaries throughout the United States
Their products and services provide the military and intelligence agencies with a variety of operational support services. These include technical assistance, systems engineering, intelligence and analysis, and federal information technology.
The History of Chenega 
The Chenega Corporation developed under a family of companies directed by four strategic business units, including Environmental Healthcare and Facilities, Military Intelligence and Operations Support, Professional Services, and Security.
The Environmental Healthcare and Facilities unit provides professional staffing and support services for all the small and large businesses in Chenega. The Military Intelligence and Operation Support (MIOS) unit offers many services for US government and commercial customers, such as IT services, Technical Services, Mission Solutions, and Intelligence. Professional Services is another crucial business provided by Chenega. This unit offers Health Scientific Services, Informational Technology, and Professional Services. 
Finally, the Security Business unit offers physical and emergency management services worldwide for US government and commercial customers. It offers protective services, Emergency Management Services, and Electronic Security Services.
The Founding of Chenega 
Chenega was established in 1974 after the residents of Chenega were entitled to over 70,000 acres of land to compensate them for the destruction caused by a tsunami on March 27, 1964. The tsunami caused massive destruction of properties and resulted in the relocation of the Chenega people to the neighboring communities of Tatitlek, Cordova, and Anchorage. 
In 1971, the US Congress enacted the Alaska Native Claims Settlement Act, which granted the residents of Chenega 70,000 acres of land. The people of Chenega started their corporation and named it the Chenega Corporation. In 1977, the Chenega Corporation started a business development plan after selling a portion of its land to the US Forest Service and the state of Alaska for $34 million.
What are the Largest Private Tech Companies in Alaska?
Chenega is not only the largest tech company in Alaska but the largest private tech company in the region. It has the highest annual revenue of approximately $1 billion annually. It was also ranked number five among Alaska-owned businesses in 2021. It was at the top of the list as the largest private tech company in Alaska. Chenega was also recognized as a top ten military-friendly company in 2022.
What are the Largest Publicly Traded Tech Companies in Alaska?
GCI is the largest publicly traded tech company in Alaska. GCI has worked for more than 40 years to bring communication technology to some of the most remote and difficult landscapes in the United States. GCI provides internet speeds of one Gig throughout the state. Its unique partnership with the Apple Corporation is transforming the quality of communication services for the people of Alaska. GCI appears to be the dominant publicly traded company as it has shown to be a leader in software developers and product provision to users in Alaska. 
Alaska Communications was also a publicly-traded company but has recently been acquired by ATN International, Inc. (ATNI). The deal was closed for $343 million in 2021. ATN is a telecom services company with its headquarters in Beverly, Massachusetts. The company focuses on developing and operating communications infrastructure in underserved areas. Besides Alaska Communications, they are a parent company to several other organizations including Viya, Fireminds, and Choice Wireless.
What are the Forgotten Tech Companies in Alaska?
Alaska Communications
Alaska Communications is a telecommunications company headquartered in Anchorage. They are the first telecommunication company to introduce the third-generation wireless network in Alaska. Their software developers provide fast and efficient data networks that include underwater fiber cables for better communication. They also offer telecommunication platforms such as internet networking and local and long-distance phone service. 
History of Alaska Communications 
Alaska Communications supports many community projects in Anchorage and the neighboring communities. Some of the common organizations supported by Alaska Communications are United Way, Junior Achievement, and the University of Alaska. It has also created a youth program under the Boys & Girls Club that awards a scholarship to children who actively participate in community services.
Alaska Communications upgraded its services to be offered via OneWeb on May 25, 2017. It is also in partnership with Quintillion to use its submarine fiber optic cable to ensure its internet services are accessible to the people in the northernmost communities of Alaska.
The company also built a Business Technology Center that provides room for community members, organizations, and small businesses to have meetings.
The Founding of Alaska Communications 
Alaska Communications was started in 1998 by Bill Bishop as Alaska Communication System (ACS) before it was rebranded. In 1999, Alaska Communications was dominating the tech market and was able to acquire Anchorage Telephone Utility from the Municipality of Anchorage. By February 3, 2014, they were successful enough and had enough capital to purchase TekMate.
On December 4, 2014, Alaska Communications made a big sale after the GCI Communication Corp agreed to buy its wireless assets at $300 million. In July 2021 Nasdaq-listed company ATN International Inc. offered $343 million, which enabled them to acquire Alaska Communications. Even though Alaska Communications still operates in Anchorage, it is under its parent corporation, ATN.
AT&T Alascom
Alaska Power & Telephone (AT&T) Alascom is a subsidiary of AT&T Inc. It was the first long-distance telephone company in Alaska. The company provided great advancements in Alaska's telecommunication sector, including three satellites, undersea and terrestrial optic fiber cable, and several earth stations. Alascom and GCI communications, Inc. is the dominant company that provides local and long-distance telephone services for the residents of Alaska.
History of AT&T Alascom
At first, the AT&T company was not involved in providing either local or long-distance telecommunication services in Alaska. It started its telephone services after the purchase of Alascom in 1995.
In 1970, RCA Corporation bought the ACS company and rebranded it RCA Alascom. RCA Alascom made major improvements that included developing a communication satellite. In 1979, Pacific Telecom, Inc., purchased RCA Alascom and renamed it Alascom, Inc.
The Founding of AT&T Alascom
AT&T Alascom began in 1900 as the Washington-Alaska Military Cable and Telegraph System created by the US Army Signal Corps. Around the 1940s, during World War II, the US Army completed the system; therefore, it was rebranded Alaska Communications Systems (ACS) and the White Alice Communications System.
Serving as Alascom, Inc., the company developed three communication satellites, namely the Aurora I (October 27, 1982), Aurora II (May 29, 1991), and Aurora III (2000). After years of Alascom Inc.'s achievement, it was later purchased by AT&T company in 1995. The company had a great development in providing telecommunication services in Alaska. It was defunct in 2016.
"Interested in learning more about the largest tech companies in the United States? Check out our full list HERE!"
Up Next…
Largest Tech Companies in the United States – See how Alaska compares to the top national tech companies.
Largest B2b Companies in the World and What They Do – Discover the largest international B2B firms.
This is the Largest Chip (Semiconductor) Company on Earth – Find out which chip company ranks as the largest in the global market.