Key Points
H3C was a joint effort formed by Huawei and 3Com in 2003.
Sugon is a supercomputer and x86 server manufacturer based in China.
Fujitsu is Japan's largest and the world's sixth-largest IT services provider and hardware manufacturer.
Servers are massive, powerful computers specifically designed by the largest server companies to store, process, and manage network data, devices, and systems — sometimes even tens of thousands of them. By providing sufficient resources for network devices and systems, servers act as the driving force behind businesses, services, and entertainment.
Whether it's hosting a data-heavy website, setting up a shared drive for a department, or managing thousands of inquiries every minute, servers are the vehicles for hosting and processing-intensive workloads beyond a regular computer's capability.
And in this article, we'll discuss some of the biggest server companies in the world and what exactly they do.
#10: H3C — Less Than 1% Market Share
H3C was a joint effort formed by Huawei and 3Com in 2003, with both companies owning half the share in the newly established entity and 3Com selling and rebranding its products under the joint venture. However, things weren't as great since several 3Com officials have left their positions within H3C, voicing their suspicions over Huawei's questionable business practices.
In 2008, 3Com bought 90% of Huawei's shares in the joint venture, and H3C was subsequently acquired by HP, where it operated as an autonomous part of the company until its complete integration. Following HP's split, H3C continues working as part of HPE, and their products are still marketed under the H3C brand in the Asian markets.
#9: Sugon — 2% Market Share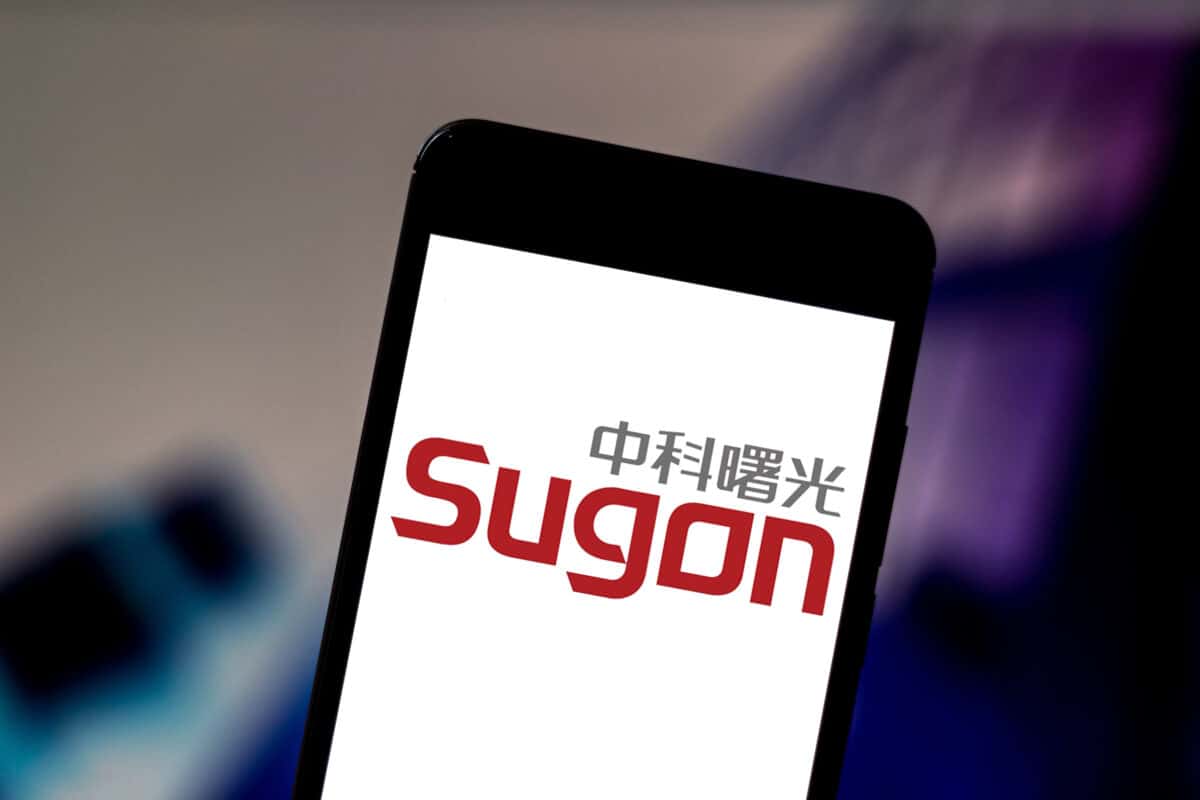 Sugon is a supercomputer and x86 server manufacturer based in China and a spin-off from research conducted at the Chinese Academy of Sciences, with whom it still has close links. It was founded in 1996 under its official name: Dawning Information Industry Company Limited, for the purpose of researching and developing high technology products that would render China independent from foreign tech suppliers.
In 2011, the company announced the Dawning 6000 supercomputer, which most certainly wasn't the fastest supercomputer at the time, but it was one of the most efficient ones. It was built using components that were entirely developed and manufactured in China.
#8: Fujitsu — 3.1% Market Share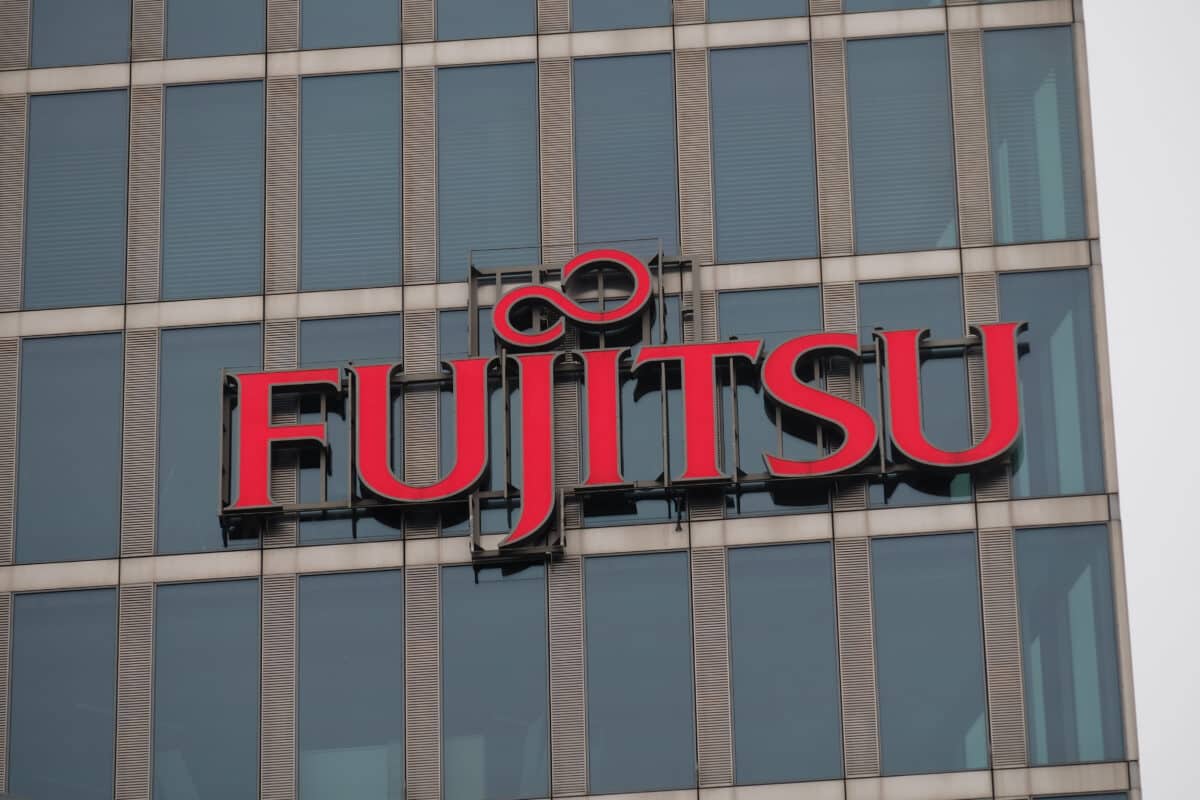 Fujitsu is Japan's largest and the world's sixth-largest IT services provider and hardware manufacturer. The latter mostly includes personal and enterprise computing products, including x86, SPARC, and mainframe compatible servers. Besides that, the company also deals in a diversity of products and services, including data storage, telecommunications, and advanced electronics.
The company was established in 1935, which makes it one of the oldest IT companies that have remained in the business, following IBM and Hewlett-Packard. It manufactured mainframe computers from 1955 until 2002 but now only deals in minicomputers, servers, and mostly cloud computing services — mostly IaaS and PaaS services.
#7: Supermicro — 4.8% Market Share
Supermicro is one of the rare companies on our list that doesn't actually produce consumer electronics or telecommunication equipment but instead focuses entirely on IoT and server manufacturing. In fact, Supermicro is known for producing high-performance and high-efficiency servers, as well as server management software.
This also includes massive storage systems suitable for various applications, including enterprise data centers, cloud computing, artificial intelligence, and edge computing. The company almost exclusively deals in servers, ever since its inception in 1993, when it began as a five-person operation. Over the years, it grew into a respectable server manufacturing company that supplies its products to some of the biggest names in the tech industry, like Intel.
#6: Huawei — 4.9% Market Share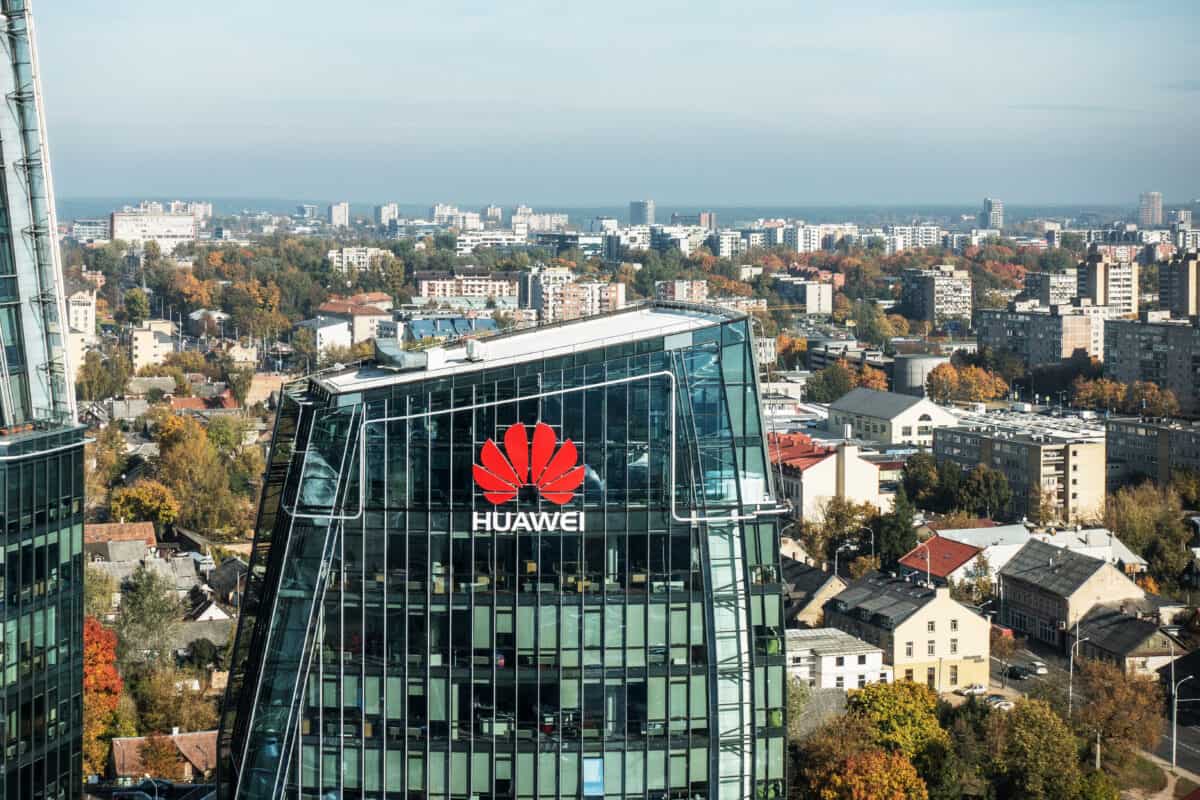 Huawei Technologies CO., Ltd. is yet another Chinese multinational technology corporation on our list, and though it sounds like a novelty — since it was scarcely known before it launched its line of smartphones — the company was actually founded in 1987. While initially focused on manufacturing phone switches, Huawei expanded into building telecommunication networks, operational and consulting services, and consumer electronics.
In 2012, Huawei overtook Ericsson as the largest telecommunications equipment manufacturer in the world, and in 2018, it overtook Apple as the second-largest smartphone manufacturer in the world — with Samsung Electronics being the first. Interestingly enough, in 2020, Huawei briefly surpassed Samsung and Apple in the number of phones shipped worldwide for the first time.
Huawei manufactures its own servers, but recent reports suggest that the company is looking to sell its x86 server business following the US blacklisting, which made it difficult for the Chinese manufacturer to secure Intel processors. The company currently holds just over 4% of the server market.
#5: IBM — 5.3% Market Share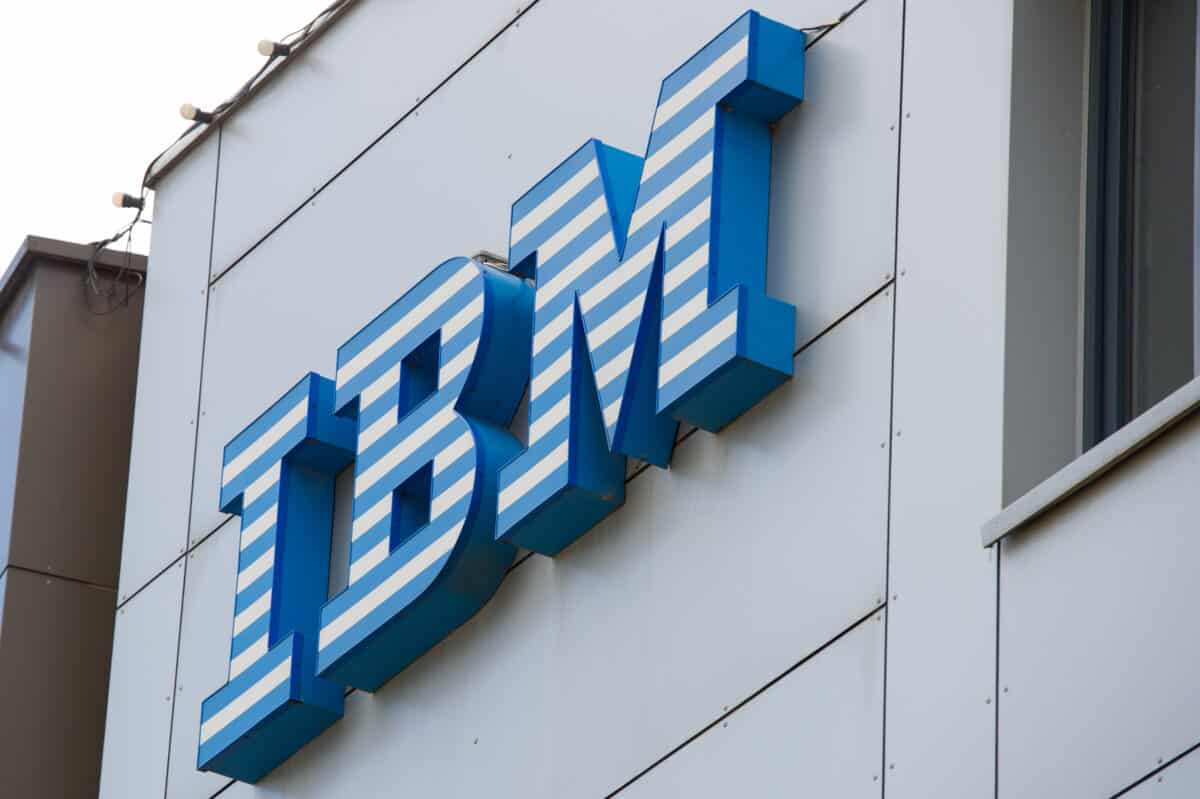 IBM, or International Business Machines Corporation, is an American Multinational technology corporation that actually began in 1911 as the Computing-Tabulating-Recording Company until 1924 when its name was changed to IBM. Nowadays, the company produces computer hardware and various software solutions and provides hosting and consulting services, mostly in areas such as mainframe computers and nanotechnology.
International Business Machines is also one of the largest research organizations, as it holds the record for most annual US patents generated by an enterprise for 29 consecutive years. One of its most prominent inventions includes the automated teller machines (ATMs), though they're also credited with inventing the floppy disk, the spinning hard drives, magnetic stripe cards, UPC barcodes, and the entire SQL programming language.
Besides producing non-86 servers, the company also introduced an IBM SoftLayer — a dedicated server, managed hosting, and cloud computing provider that hosts more than 81,000 servers. Sales-wise, the company closely follows Lenovo with a 5.3% market share. It's reasonable, considering that its primary focus isn't servers but computer innovation, and in 2019 IBM introduced the first commercial quantum computer IBM Q System One.
#4: Lenovo Group Limited — 6.2% Market Share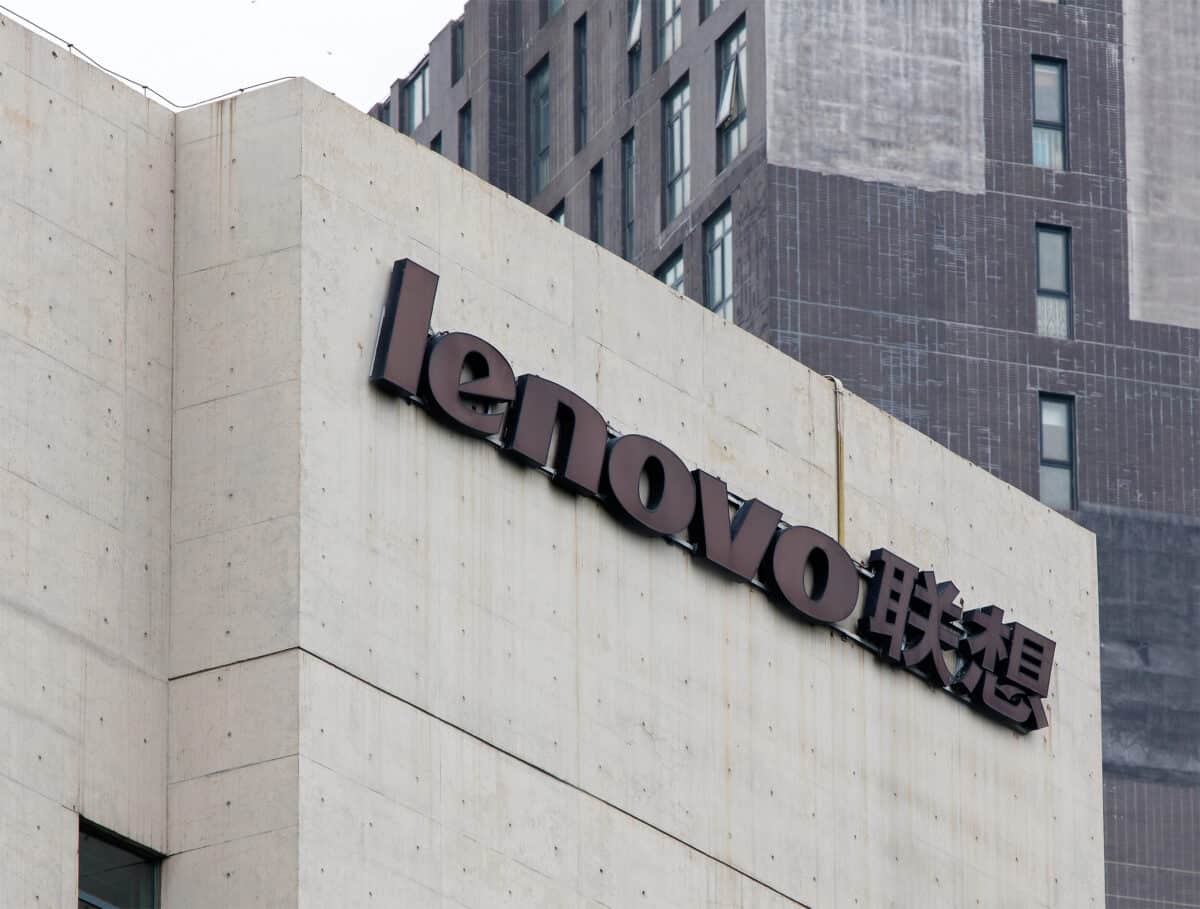 Lenovo is a Chinese multinational technology company specializing in designing and manufacturing consumer electronics, software, and business solutions. The company was founded in 1984 and has increasingly diversified from the PC market and made a number of corporate acquisitions. One of the most notable acquisitions was acquiring and integrating most of IBM's PC, an x86-based server business.
In 2013, Lenovo surpassed Hewlett-Packard as the number one computer manufacturer, and as of 2021, the company is the world's largest personal computer vendor by unit sales. Nowadays, the company is best known for its IdeaCentre and ThinkCentre desktop product lines, ThinkPad business line of laptops, which they acquired from IBM, and the IdeaPad, Yoga, and Legion consumer laptops — the latter of which are becoming increasingly predominant in the gaming laptop markets.
Consumer electronics aside, Lenovo also produces workstations, servers, supercomputers, and IT management software. After acquiring IMB's server lines, including the company's IBM System x and IBM Blade Center, in 2014, Lenovo said that its corporate goal is to become the world's largest server manufacturer, and the company even integrated IBM's workforce to cut any downtimes in production. Lenovo is currently the world's fourth-largest server company.
#3: Inspur — 10.1% Market Share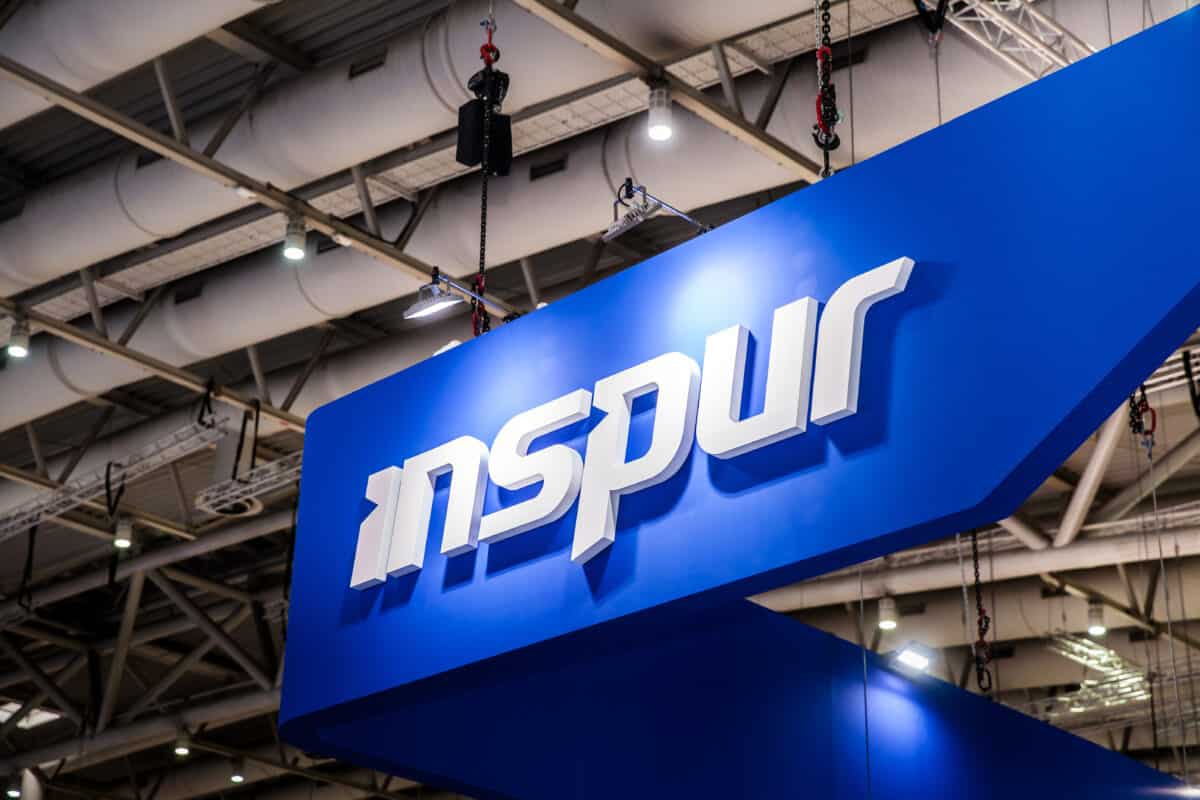 Inspur is a massive information technology conglomerate in mainland China that primarily focuses on big data, servers, storage, AI technologies, and Enterprise Resource Planning. The company previously moved its marketing center to Beijing in the early 2000s and even got a $20 million investment from Microsoft.
Inspur Server Series of computers was introduced to the Chinese market in 1993 and has later expanded to an international market. Due to China's political stance at the time, there was very little detail on their technology, so it's assumed that the Inspur Server Series were the first servers originally manufactured by a Chinese company.
The product line includes GPU servers, which are incredibly powerful machines that are capable of handling AI workloads and applications. It also includes rack-mounted servers, open computing servers, and multi-node servers. For example, their latest GPU server has 16 Nvidia GPUs, which can collectively output 20 petaflops (20,000 teraflops) computing performance. For comparison, a typical Nvidia Ge Force RTX 3090 outputs only 36 teraflops (0,036 petaflops).
Inspur is currently the world's third largest server company.
#2: Hewlett Packard Enterprise — 16.8% Market Share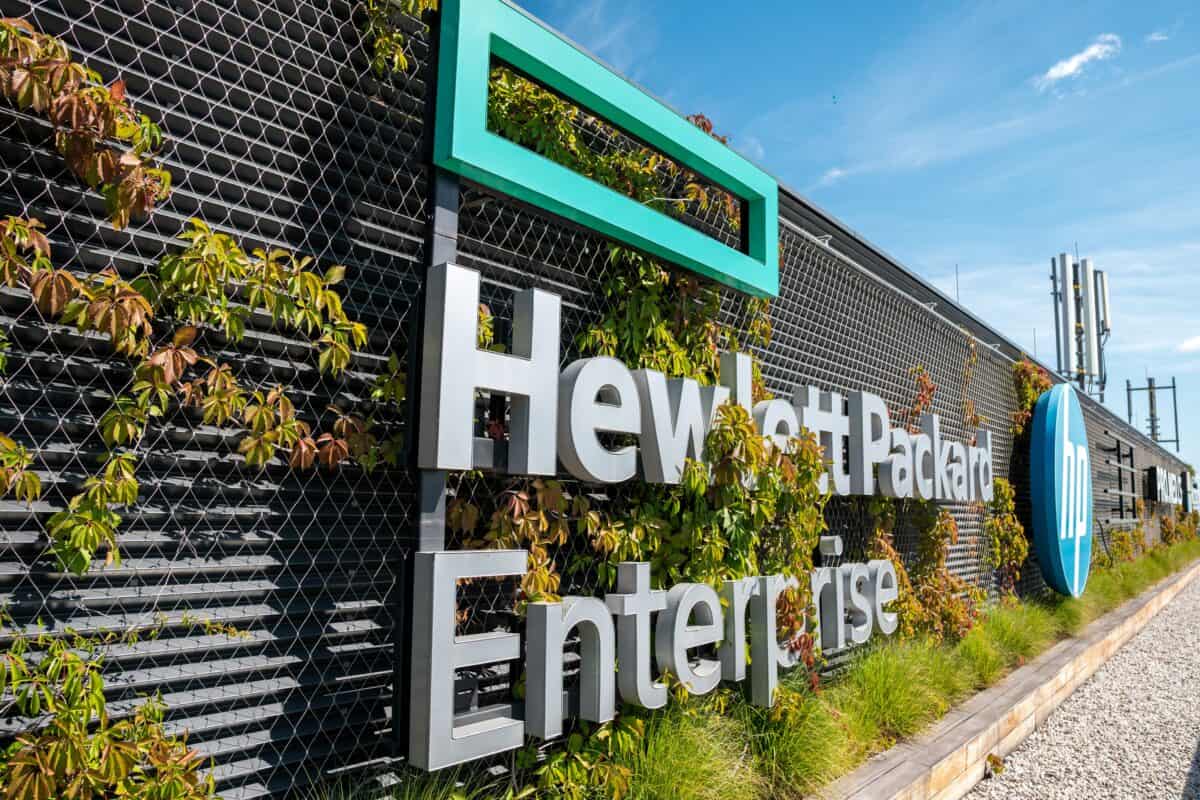 There's rarely a person who hasn't seen an iconic hp logo on a printer, scanner, or laptop, but the Hewlett-Packard Company doesn't actually exist anymore — well, not in its original form, at least. Most aren't familiar with the fact, but before HP became a multinational information technology company, it provided test and measurement instruments for Walt Disney's production of Fantasia — back in 1938 and 1939.
Over the decades, the company grew into a multinational corporation, respected for the high quality of its products. And though it officially became the world's leading PC manufacturer in 2007, HP actually specialized in developing and manufacturing computing, data, storage, and networking hardware, software design, and service delivery.
Though the company has continued to market most of its products to households, HP offered big data services to businesses. In 2015, the company spun off its enterprise manufacturing, Hewlett Packard Enterprise (abbreviated HPE), which is currently the world's second-largest server manufacturer.
#1: Dell Technologies — 17.2% Market Share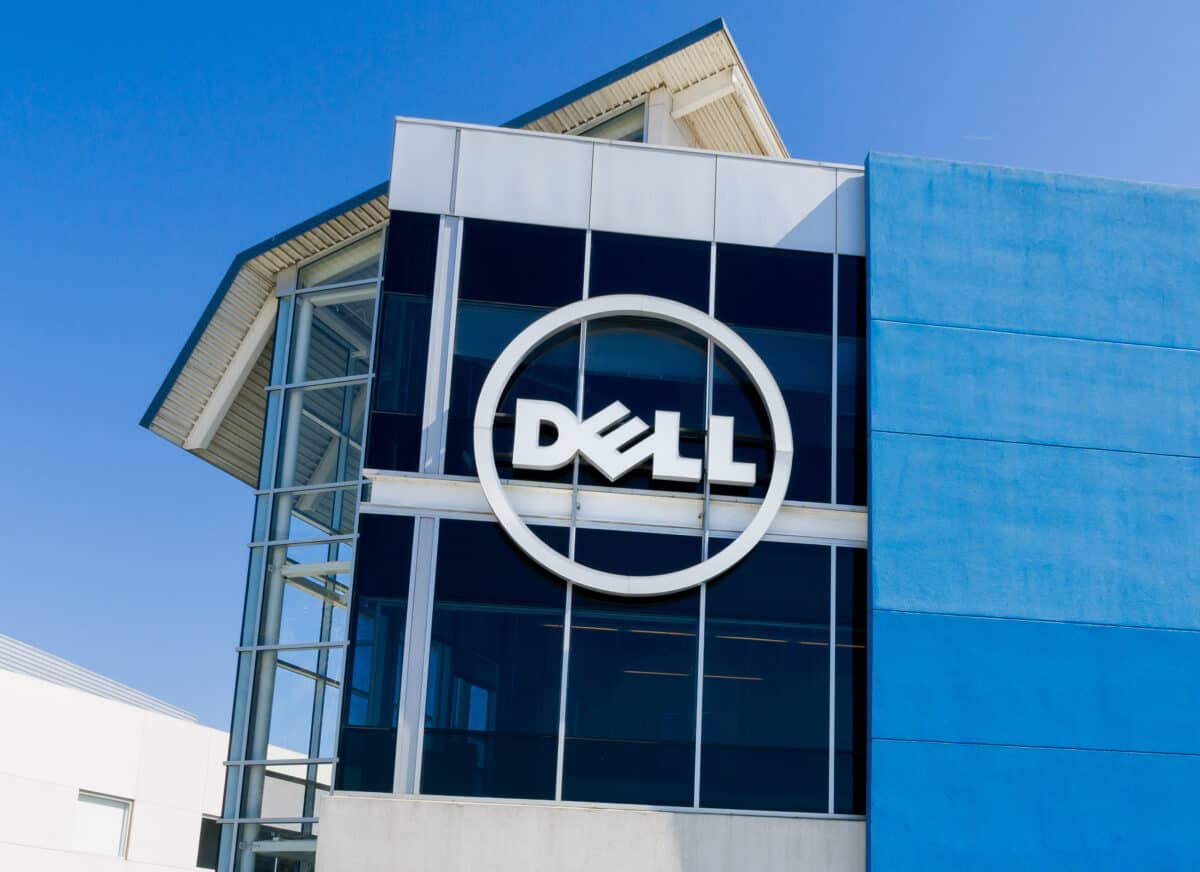 Dell Technologies Inc. is one of the most prominent computer manufacturers in the world, best known for its high-end gaming and business laptops. The company was founded in 1984 as PC's Limited but rebranded itself as Dell Computer Corporation in 1987 until it merged with EMC corporation in 2016.
The American multinational technology company still produces personal computers, smartphones, televisions, and computer software. This is on top of other services, such as computer and network security and information security. However, the company actually operates under two corporate entities, and the smaller of the two is actually manufacturing servers.
Dell Client Solutions, which accounts for 48% of Dell's revenue, still makes desktop PCs, notebooks, tablets, and various peripherals under the Dell brand name. The other entity, Dell EMC Infrastructure Solutions Group, which accounts for 41% of Dell's annual revenue, makes servers, storage, and networking.
This has propelled Dell as the world's largest server company, with more than 16% share in the global server business, followed by Hewlett-Packard Enterprise.
Summary of the 10 Largest Server Companies in the World
| Rank | Market Share |
| --- | --- |
| 1 | Dell Technologies — 17.2% |
| 2 | Hewlett Packard Enterprise 16.8% |
| 3 | Inspur — 10.1% |
| 4 | Lenovo Group Limited 6.2% |
| 5 | IBM — 5.3% |
| 6 | Huawei — 4.9% |
| 7 | Supermicro — 4.8% |
| 8 | Fujitsu — 3.1% |
| 9 | Sugon — 2.0% |
| 10 | H3C <1% |
Conclusion
The 10 companies listed in this article currently dominate the server market, but it's important to remember that this market is constantly evolving. The rise of new technologies, such as cloud computing and artificial intelligence (AI), has already made a major impact on the server market. These trends — as well as new ones that have yet to be invented— will continue to shape the industry moving forward. While these 10 companies may remain at the forefront of change, evolving technologies will create opportunities for new players to gain a foothold in the market.
Up Next
If you like knowing who the industry leaders are, keep reading.
The image featured at the top of this post is ©Gorodenkoff/Shutterstock.com.