Key Points
Universal Robot Technologies was formed in 2005.
In 1990 three scientists employed by the Massachusetts Institute of Technology.
A corporation that started out in 1954, FANUC's original focus was numerical controls. It eventually shifted its focus to robotics.
The 10 largest robotics companies are also considered to be among the best robotic companies, with a proven track record of cutting-edge innovation.
Once considered the stuff of sci-fi and an overactive imagination, robots are now becoming increasingly commonplace as more and more industries are coming to rely on them.
Now they can be found in food processing plants dutifully squeezing tomato sauce on flat discs of pizza dough, in automobile manufacturing plants setting car doors and spraying vehicle bodies with gleaming coats of paint, or in warehouses granting staff much-needed respite as they ferry stock to and fro.
And with plans for self-driving taxis and long haul trucks and even robotic care health care assistants, it's clear these intelligent machines are already set to become a part of our daily lives in a way they never previously were.
With that in mind, we've brought you 10 of the largest robotics companies of 2022 which stand at the forefront of all that innovation, in other words, organizations which seem set to be behind the rise of the machine.
10. Universal Robots Technologies: $311 million
The very first entry on our list of the largest robotics companies in the world is a corporation that aims to "improve the world one cobot at a time".
Universal Robot Technologies was formed in 2005 by Esben Østergaard, Kasper Støy, and Kristian Kassow. Their first triumph would come three years later, in 2008, when they released the UR5 cobot whose key strengths included an intuitive interface and a user-friendly profile.
In 2012, the company established a presence Stateside, and also released the UR10 to handle especially demanding tasks. The tabletop cobot UR3 followed in 2015, to enable manufacturers to carry out light assembly tasks, and the new UR16e for handling heavy parts and materials in 2019.
Part of the e-Series, the UR16e featured a 16kg payload, and a 900mm reach and was ideal for tasks such as packaging and screw and nut driving.
It has however been surpassed by the more recently released UR20. "The cobot redefined" has a 20kg payload and a 1750mm reach and is capable of achieving up to a 65% increase in speed (a quality however influenced by joint type) and a 25% increase in torque in a closed capsule.
Universal Robots ended 2021 with $311 million in revenue and while that does seem a more modest sum compared to other big players, it is worth noting that it is a 41% increase compared to the previous year.
9. iRobot: $1.565 billion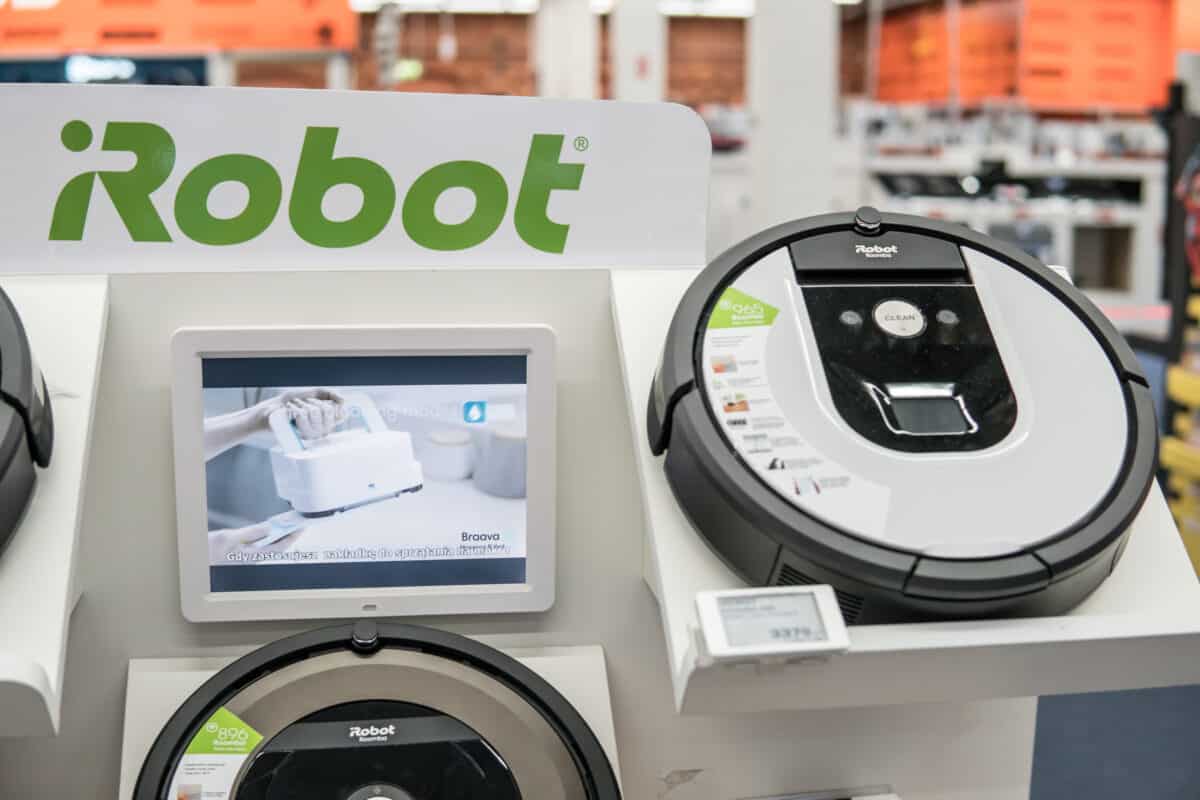 In 1990 three scientists employed by the Massachusetts Institute of Technology, Colin Angle, Helen Greiner, and Rodney Brooks, came together with a dream of creating robots that could be put to practical use. And the rest, as they say, is history.
Fast forward to the present, iRobot's inventions have gotten to probe the secrets of the ocean, history, and space travel. Even the health care sector has benefited from them too, through the use of remote presence robots in hospitals.
And thanks to Roomba, they have ensured home cleaning will never be the same again. To date, 40 million domestic robots have been sold making the corporation one of the largest robotic companies on the planet.
The iRobot® Roomba® i3 Series is one such example of its revolutionary home hygiene products. Designed to clean in orderly rows with a suction that is 10 times more powerful, it is also capable of giving dirtier areas the attention they need thanks to its Dirt Detect™ Technology.
There's also the iRobot® Braava jet® m6 which is not only compatible with Alexa or Google Assistant but is also capable of memorizing your home's floor plan and eliminating dirt and grime with its Precision Jet Spray. And it's suitable for stone, wood, and tiled floors, too.
In 2021, the practical robotics outfit bagged $1.565 billion. And even though it by no means approaches the massive profits earned by bigger players in the game, there's no doubt that the future does seem bright for the corporation as more and more homeowners embrace the convenience its inventions bring.
8. Yaskawa: $3.66 billion
When Daigoro Yasukawa first set up Yaskawa Electric in Kurosawa, in 1915, little did he know that the corporation would someday grow to become one of the largest robotics companies on the globe.
Although the company currently specializes in AC drives, machine controllers, and servo drives, its initial focus was supplying coal mining corporations with induction motors.
In the following three decades it began exporting its products and developed the groundbreaking component VS motor.
In 1977 Yaskawa unveiled the MOTOMAN-L10, considered the predecessor of the modern industrial robot (it would go on to sell 500,000 copies of it), and two years later presented the world with the first vector control drives.
Yaskawa's robots are pretty diverse in terms of their functions and as a result can be used in a broad range of industries including biomedical, electronics, food, logistics, and semiconductor manufacturing.
The compact MPX1150 is one such example. This 6-axis painting robot with a 5kg payload and 727mm reach can be used to paint internal and external contoured surfaces and can be mounted on ceilings, floors, or walls.
The 6-axis SP100 is also another. Possessing a 100kg payload and a reach of 2236mm, this slender robot has been designed with controller connectivity, DC timer technology, and an optimized servo gun and is ideal for handling spot welding tasks.
Yaskawa closed 2021 with $3.66 billion in earnings, a slightly lower figure compared to the previous year, 2020, when it closed at $3.78 billion, however, things seem to be looking up with current figures standing at $4.31 billion.
7. Fanuc: $5.18 billion
A corporation that started out in 1954, FANUC's original focus was numerical controls. However, this fourth entry on our list of the largest robotics companies has since diversified to lasers and robots.
The organization which believes in "service first," maintains a presence across 270 business outlets and provides support to 100 countries worldwide, also considers itself capable of handling any manufacturing-related issues, irrespective of the industry in question.
It cites its arsenal of manufacturing robots as the solution, focusing on their payloads of over two tons and their reach of up to 4.7 meters.
The corporation's CRX series forms a key part of these automated assistants and are especially lightweight and low maintenance, enhancing their ease of use.
The IP67-rated and ISO 10218-1-compliant CRX-25iA is one such example. Possessing a 25kg payload and an 1889mm reach, it is especially versatile and suitable for material handling, packaging, and palletizing.
The CRX-10iA/L is another. Part of FANUC's collection of collaborative robots with a 10kg payload and 1418mm reach, it is capable of performing a highly flexible underflow motion. This ability makes the robot able to pick an object on a surface in front of it and place it on another behind it.
And then there's the M-2000i A/2300 which is capable of hefting an SUV with ease (thanks to a 2.3-ton payload). And it's not only faster than a crane but more flexible too.
FANUC is certainly doing something right as evidenced by business figures. The robotics company closed 2021 with $5.18 billion dollars in revenue (a 10.83% increase from 2020).
6. Zebra Technologies: $5.627 billion
The brainchild of Gary Cless and Ed Kaplan, this next corporation on our list of the largest robotics companies was founded in 1969. However, it would not be known by its current name until 1986, when it created the first thermal printer for on-demand barcode labeling.
Before then it had already created the first barcode printer in 1982. In 1991, it created the first laser-scannable two-dimensional barcode and six years after that the world's first wearable computer.
A series of mergers also took place, first with Eltron International in 1998 and Comtec Information Systems, a couple of years later in 2000.
More recently it introduced the SmartSight intelligent automation system for retail in 2019 and also acquired Profitect Inc., a specialist in prescriptive analytics for the retail and consumer packaged goods sectors before also acquiring Reflexis, a key specialist in intelligent workforce management, execution, and communication solutions for food service, hospitality, and retail corporations.
The company wears many hats including but by no means limited to providing mobile computers (including vehicle mount computers, RFID handheld readers) printers (ID card printers, industrial printers, RFID printers), temperature monitoring and sensing (food temperature indicators, freeze indicators, electronic sensors).
And thanks to its acquisition of the Silicon Valley-based Fetch Robotics, the pioneer of on-demand automation in 2021, the corporation can also add robotics solutions to the range of services it provides.
The Fetch Freight 1500 industrial Autonomous Mobile Robot (AMR) with a maximum payload of 1,500kg and a maximum speed of 1.5m/s is one such example. Designed to handle standard North American pallets, it will move them throughout your warehouse improving productivity while minimizing the risk of staff injury.
Another is Moxi, a handy hospital assistant responsible for delivering medications and lab samples, and gathering patient supplies.
This service robot is actually capable of learning when taught and of displaying expressions and social awareness.
Business seems to be thriving at Zebra Technologies and the multifaceted corporation earned $5.627 billion in 2021, an increase of 26.51% from the previous year.
5. Yamaha Motors: $16.5 billion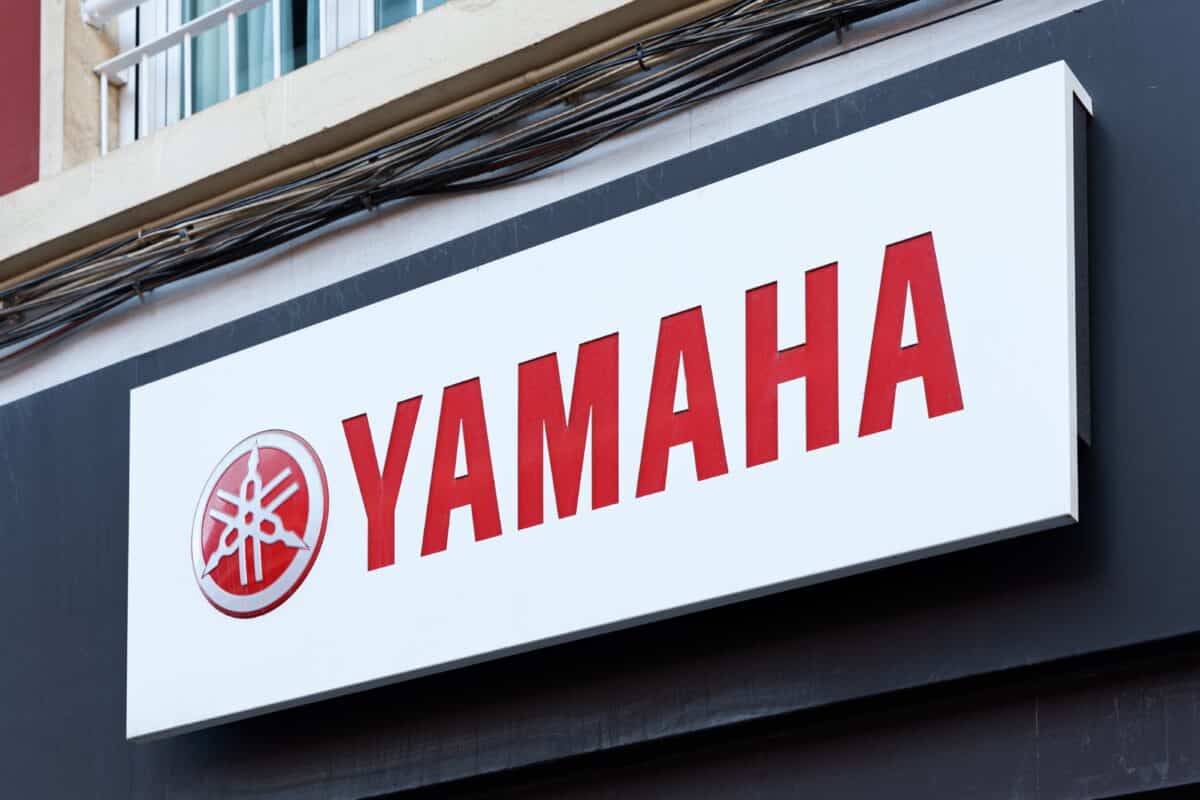 When Genichi Kawakami, the president of an outfit known as Nippon Gakki built a motorbike christened the Red Dragonfly, in 1955, little did he know he had set events in motion which would make his company a household name all around the world (and worthy of a mention here on our list of the largest robotics companies).
In spite of stiff competition at the time, the company went on to produce the 4-stroke 650cc XS-1 in 1970, as well as golf cars, generators, and industrial robots.
Other notable accomplishments included the introduction of the FX140 Waverunner (the world's first high-performance personal watercraft) in 2002, the world's first high-performance snowmobile, the RX-1 which followed a year later, and the first Side-by-Side in 2004.
They have also included the world's first real sports Side-by-Side, the YXZ1000R, revealed in 2016; and the UMAX Rally™ and UMAX Rally 2+2, (engineered with exceptional power, grit, durability not to mention 23-inch tires and raised suspensions) revealed to the world in 2019.
Yamaha Motors actually first tried its hand at robotics four decades ago in December 1981. However, poor sales made this first attempt a rather short-lived affair and after eight months, the department was closed down.
However, it was relaunched following Katsuhiko Tsuchiya's installation as the head of the technical department. In February 1988 it received its first contract to provide a global leader in electronics with surface mounters. This in turn led to additional opportunities enabling the team to be able to compete globally.
Yamaha Motors currently caters to industrial clients with its YA Series 6-axis and the YA Series 7-axis robots.
Examples of the former include the YA-R5LF (with a 5kg payload, a vertical reach of 1560mm, and a horizontal reach of 895mm) and the YA-R6F (with a 6kg payload and a vertical reach of 2486mm and a horizontal reach of 1422mm); both are suitable for general handling.
The YA-U20F is an example of a model belonging to the latter series (it comes with a payload of 20kg, a vertical reach of 1498mm, and a horizontal reach of 910mm).
The corporation ended 2021 with a revenue of $16.5 billion (a 19.26% increase from 2020).
4. Nvidia: $16.68 billion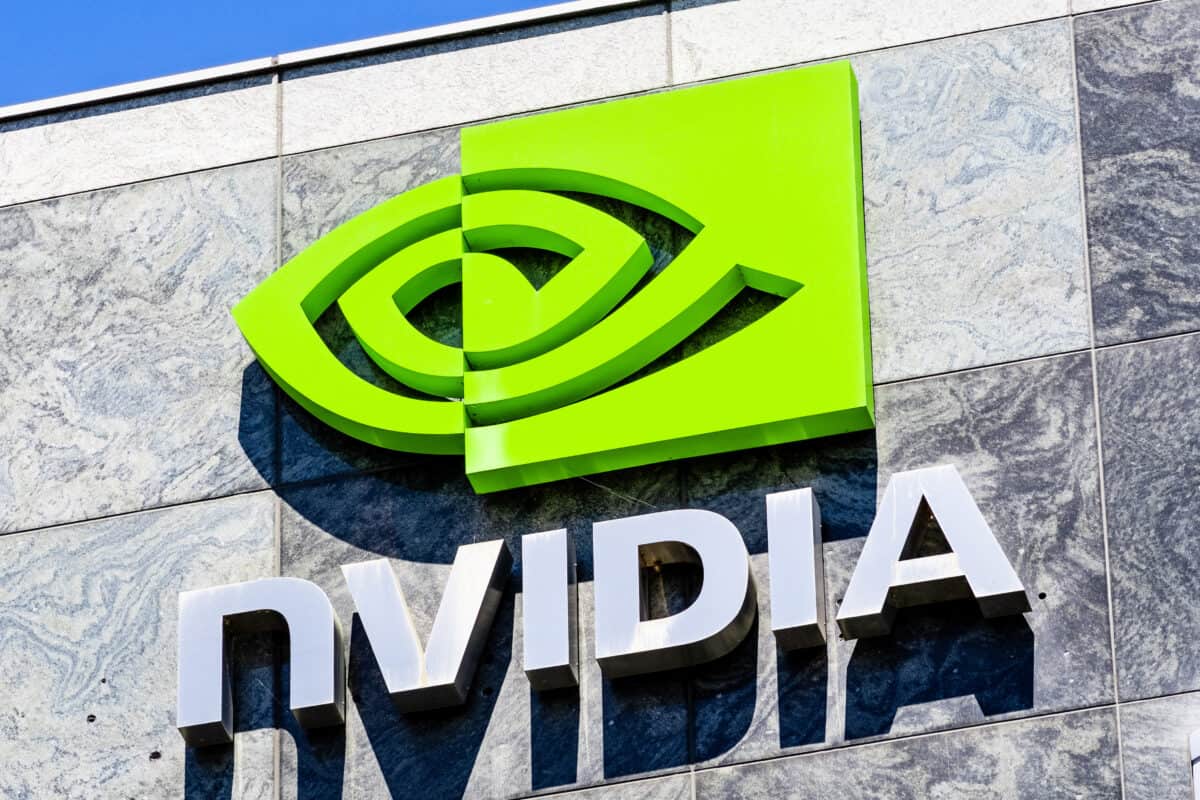 Nvidia's beginnings go all the way back to 1993 when it was founded by Jensen Huang, Curtis Priem, and Chris Malachowsky.
Two years later, the organization released its first product, the NVIDIA NV1, going on to release its first Microsoft DirectX drivers, in 1996.
In 1997, just one year later, it released the world's first 128-bit 3D processor, RIVA 128, to immense acclaim. The following year, RIVA TNT, the first multi-texturing 3D processor was introduced and in 2004, it released SLI technology making it possible to vastly increase the graphics power of a computer by connecting GPUs. In 2010, the corporation powered Tianhe-1A, the world's fastest supercomputer.
More recent accomplishments include the introduction of Turing architecture in 2018 capable of real-time ray tracing and the launch of its NVIDIA Ampere GPU Architecture, in 2020.
The technology outfit's involvement in the world of robotics is aimed more at developers rather than end users through NVIDIA Omniverse™ Isaac Sim (setting it apart from several of the largest robotics companies mentioned here). This robotics simulation toolkit creates virtual realities using perception and high-fidelity physics to simulate the behavior of people, robots, and equipment. As a result, it enables engineers and programmers to create robots that operate efficiently and are capable of avoiding common mishaps.
Last year, NVIDIA reported revenue of $16.68 billion, an increase of 52.7% compared to figures in 2020 which peaked at $10.92 billion.
3. ABB: $28.9 billion
A Zurich-based company with its fingers in many pies — discrete automation, electrification, process automation, and robotics — this nearly 130-year-old organization prides itself on the innovation it proclaims is part of its DNA.
The outfit formerly known as ASEA Brown Boveri oversees operations in 100 countries with 105,000 employees.
On the robotics side of things, it handles automotives, electronics, and logistics. (This particular division spans 53 countries with 11,000 staff manning its operations.)
Its industrial robots are designed to handle processes such as arc welding, assembly, cutting, grinding, inspecting, polishing, machine tending, and spot welding.
The manufacturer also boasts a smaller collection of paint robots specifically geared towards the automotive industry to paint interior and exterior surfaces promptly while maintaining excellent quality.
ABB has also designed delta robots specifically for packing, packaging, and picking tasks, as well as those of the collaborative variety to handle a more varied range of responsibilities.
It is a truly varied selection making it worthy of a spot on this list of the largest robotics companies.
In terms of revenue, things seem to be coming along rather nicely and CEO Bjorn Rosengren proclaimed that the year 2021 was a good one, no surprise since ABB earned $28.9 billion, an increase of 10.6% from 2020.
2. Denso Corporation: $49.4 billion
Originally known as Nippondenso following its inception in 1949 when its sole focus was automotive-electric products, this manufacturer has since gone on to diversify its areas of expertise — and subsequently shed the first half of its name.
Currently bestriding 38 countries and relying on a vast workforce of 170,000 personnel, Denso specializes in designing and manufacturing electrification systems (such as alternators, starters, and electric control units), thermal systems (such as radiators and condensers), as well as power training systems.
The organization has also become a leading provider of robotics solutions. At present, its repertoire of automated workers includes its Robot Model XR Series (a small gantry robot ideal for transporting objects from one spot to another), the Pharmaceutical & Medical Robot VS-050S2 (this Winner of the Good Design Award 2014 is capable of agitating and dispensing fluids in a sterile environment), and the 6-Axis Robot VLA-4025 (which thanks to a maximum reach of 2503mm and a payload of 40kg is ideal for loading and unloading items on and off pallets and inspecting them as well).
Just how well is Denso Corporation doing? In 2021, it reported figures of $49.4 billion coming in 244th on the Fortune 500.
1. Midea Group: $53.07 billion
A vast corporation that aims to humanize technology, the Midea Group takes special pride in its 52 years of manufacturing experience and a willingness to embrace the future and evolve to meet its customers' needs.
The last of the largest robotics companies on our list was launched in 1968 by He Xiangjian along with 23 individuals residing in Beijiao (a town in the southern Chinese province of Guangdong), entering the home appliance sector in 1980 when it began to produce electric fans, and taking the name by which it is now known, in 1981.
In 2004 the Midea Group further diversified its production adding refrigeration and air conditioning to the services it provided.
And more than a decade later, it made its first forays into the robotics sector with its acquisition of Kuka in December 2016.
Kuka itself boasts the KR Quantec range with a load capacity ranging from 120 – 300kg and a maximum reach of 3904mm.
The outfit notes that this line of industrial robots is the very first to be equipped with digital motion modes, ensuring optimal motion for specific tasks.
Robots in this range are ideal for varied responsibilities such as assembly, arc welding, palletizing, pressing, and spot welding.
What else have this outfit's robots been getting up to?
Serving fresh rice dishes for starters. That's right. Staff working for the UK-based retailer Ocado, interested in a delicious gluten-free lunch might just have their order put together by Semblr, a Kuka robot that works with canteen cooks to keep everyone well-fed.
And on the other side of the world in Malaysia, KR Delta robots are engaged in bringing new levels of hygiene and productivity to baby food manufacturing through MODU System, a system integrator.
Their role? Placing spoons close to pouches of baby food at the impressive rate of 80 per minute – a procedure that was previously handled manually and involved the risk of contamination as a result.
In terms of revenue, the Midea Group earned $53.07 billion, a significant increase compared to estimates of $41.4 billion in 2020, a sign that it continues to thrive.
Summary of the 10 Largest Robotics Companies In The World
| Rank | Company |
| --- | --- |
| 1 | Midea Group – $53.07 billion |
| 2 | Denso Corporation – $49.4 billion |
| 3 | ABB – $28.9 billion |
| 4 | Nvidia – $16.68 billion |
| 5 | Yamaha Motors – $16.5 billion |
| 6 | Zebra Technologies – $5.627 billion |
| 7 | Fanuc – $5.18 billion |
| 8 | Yaskawa – $3.66 billion |
| 9 | iRobot – $1.565 billion |
| 10 | Universal Robots Technologies – $311 million |
Are the Largest Robotics Companies Necessarily the Best Robotics Companies?
The 10 largest robotics companies on our list are also considered to be among the best. However, it's important to remember that some of the best robotics companies may not have the name recognition or the funding of the entities on this list. The best robotics companies, regardless of their size, innovate solutions for consumers, manufacturers, aerospace, the military, and more. They anticipate needs and customize their products accordingly. They focus on research and development (R&D), but also provide superior tech support for existing products. And, because repeat purchases and positive press, including word of mouth, depend on customer satisfaction, they ensure that their products meet or beat the quality of their competitors' products. By following these guidelines, even smaller robotics companies with less-than-deep pockets can compete in the highly competitive robotics industry.
What's Next for the Robotics Industry?
Robots are becoming commonplace in homes and factories around the world. Today, a robot that cleans the floor is no more awe-inspiring than a conventional vacuum. And in many manufacturing facilities, robots perform repetitive and dangerous tasks, freeing up human workers to focus on more creative and strategic work. Robots are making pathways in the healthcare field, providing companionship to the elderly and performing surgery. Robots even patrol the streets of major urban areas, rescue trapped citizens from collapsed buildings, and defuse bombs.
As prevalent as they're becoming, there are still some issues that are holding robots back from reaching their full potential. Robots are still relatively expensive, which limits their adoption by small businesses and developing companies. Another challenge is that robots need to be programmed to avoid accidents and injuries — to themselves and to the humans they serve.
As the robotics industry addresses these and other issues, robots will become more affordable and safer. As a result, the role of robots in our homes and workplaces will continue to increase, further impacting the way we live and work.
Up Next…
The image featured at the top of this post is ©Blue Planet Studio/Shutterstock.com.