Key Points
China dominates the global market for rare earth elements.
Studies suggest that the rare earth metals market will be worth $15.5 billion by 2030.
MP Materials dominate Western Hemisphere rare earth elements production.
Rare earth elements are crucial because they're used in the manufacturing of numerous essential modern items like wind turbines, cell phones, and fluorescent lights due to their unique combination of properties. Several automobile exhaust systems rely on rare earth catalysts to reduce pollution.
Moreover, magnets made from rare earth elements are used in many types of electric motors and generators. And of course, REEs are a key ingredient in the production of phosphors for use in electronic displays.
Rare earth elements are plentiful in the Earth's crust, but they're more commonly discovered in small, dispersed concentrations of other elements than in vast, concentrated deposits. And there's a huge industry devoted to converting those elements into a more usable form.
China dominates the global market for rare earth elements with 44 million tons in deposits and 140,000 tons in annual mining production. Though their deposits of rare earth metals are second and third highest in the world at 22 million tons and 21 million tons, respectively, Vietnam and Brazil's mine production is among the lowest at only 1,000 tons per year.
Recent statistics show that the rare earth metals market will be worth $15.5 billion by 2030, expanding at a CAGR of 9.1 percent from 2018 to 2030. Many companies are already servicing in this sector, but some of them are doing it on an extremely large scale. Here are some of the largest rare earth companies in the world.
1. Lynas Rare Earths – Net Income: AUD 273.34m
Market Cap: AUD 8.93bn
Australia's largest rare earth developer, Lynas is among the only two companies outside China with their own rare earth processing facilities. Lynas is a miner and provider of premium rare earth focusing on integrated delivery. The company claims that the Mount Weld project it is developing in Western Australia is one of the world's highest-grade rare earth mines.
In a deal signed on June 14, 2022, Lynas was given US$120 million by the US Department of Defense to construct a commercial HRE facility in the USA. Company representatives spoke with DoD officials in 2020, and the government agency has since given its blessing to the construction of a large-scale facility.
After analyzing the demand-pull market for their major products — praseodymium and neodymium —Lynas announced on August 3 that they would invest an additional $500 million despite some damages to the "green" economy from the war in Ukraine.
Quite interestingly, Lynas stands to gain the most from the most recent Inflation Reduction Act, as the company has already signed two agreements with the US Department of Defense for the construction of separation plants, one for $30 million worth of light rare earth (deal signed in January 2022) and another for $120 million worth of heavy RE (agreement signed in June). Additionally, Lynas claims to hold 80% of the Japanese market, thus the country's persistent demand is also a major influence.
All this suggests that Lynas is well on route to competing with China, which is quite likely, considering the giant has already announced to build its second processing center in western Australia.
2. MP Materials – Net Income: USD 250.57m
Market Cap: USD 6.35bn
MP Materials dominate Western Hemisphere rare earth elements production. They provided around 15% of the world's rare earth content in 2021. Their main offerings include cerium, lanthanum, and neodymium-praseodymium oxide.
It's interesting to note that MP Materials has received backing from both the commercial and military sectors. For example, earlier in the year, GM and MP Resources reached an agreement through which MP Materials would supply GM's electric car initiatives with rare earth alloy, materials, and finished magnets sourced and manufactured in the United States. MP Materials hopes to increase output by 2023 to back this initiative, although it is unclear if they will be able to do it on such short notice.
An uptick in demand for rare earth elements required in electric vehicles (EVs) and a variety of consumer items helped MP Materials report healthy second-quarter financial results on August 4, 2022. To the tune of $143.6 million, sales were up 96% year over year. As a result, earnings per diluted share increased 139% to 43 cents from 18 cents in the same period a year ago, bringing adjusted earnings to $81.9 million. A year ago, free cash flow was only $3.3 million, but it jumped to $102.4 million this year.
Presently, the rare earth miner sends over 90% of its raw materials to China for further processing. However, two of its processing plants in the United States are undergoing upgrades. So, it should be able to produce alloy flakes and magnets from specific rare earth elements and supply separated rare earth oxides to end customers.
Since going public in December 2020, MP Materials has been consistently successful in the eyes of investors. Moreover, MP Materials is well positioned to continue supplying rare earth (RE) to the insatiable demand of American consumers, as the company operates the sole rare earth mining and processing facility in the country.
3. Neo Performance Materials – Net Income: CAD14.61m
Market Cap: CAD 570.75m
Operating in Canada, Neo Performance Materials, Inc. provides cutting-edge materials used in numerous technology sectors. The business manufactures, processes, and develops zirconium- and rare-earth-based engineered materials, as well as tantalum-, indium-, gallium-, rhenium-, and niobium-based rare metals.
No matter how great your project is, how low your extraction costs are, or how advantageous your market position is, the key to any successful business is the same: the people who work there. And it's true for New Performance Materials, as the company grew exponentially under the supervision of a world-famous REE executive, Constantine Karayannopoulos.
Other than this, Neo has much more working in its favor, such as the fact that it's home to the world's only processing facility for REEs outside of China (it's located in Estonia). The company's Magnaquench division is a frontrunner in the global market for permanent magnet powder production and invention, and the division's 11 factories are spread across five continents.
MP Materials has also shown interest in acquiring Neo due to the fact that Molycorp formerly owned some Neo properties; however, given Neo's future prospects, shareholders would likely require a substantial premium to approve such a deal.
4. Iluka Resources – Net Income: AUD116.7m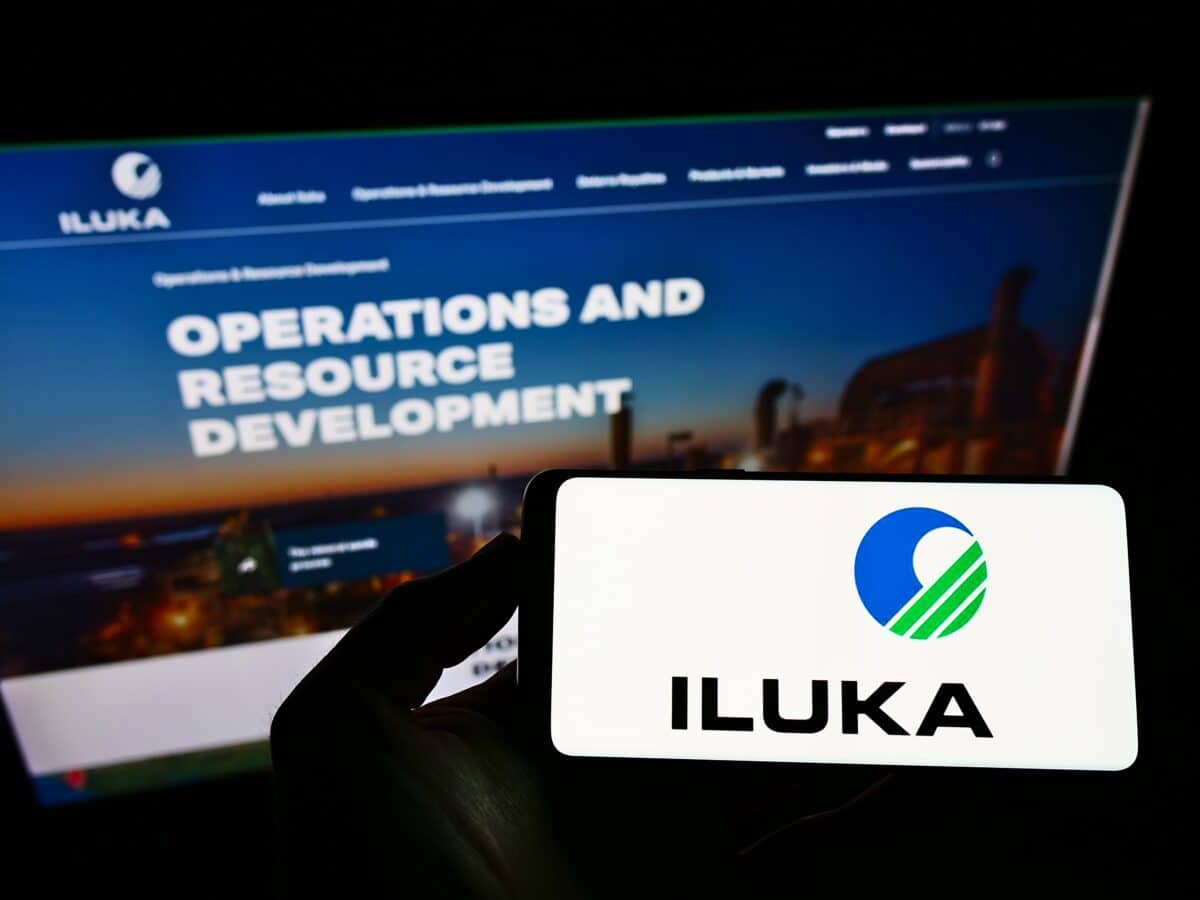 Market Cap: AUD 4.40bn
The Australian resources company, Iluka Resources, focuses on mining, processing, and distributing mineral sands. When it comes to rutile and synthetic rutile made from zircon and titanium dioxide, Iluka is the industry leader. Their rare earth operations and initiatives have also been expanding in recent years, putting them on the list of the largest rare earth companies in the world.
Potentially a reliable source of zircon and rare earth for the foreseeable future is Iluka's Wimmera project, whereas The Eneabba operation is where the company gets its monazite, and it's where they mine it, refine it, and sell it.
It's amazing to see how the company is capitalizing on a growing mineral sand market. By focusing on this sector alone, they recorded a 16% increase in revenue early this year. As a result, mineral sands EBITDA (profits before taxes, depreciation, interest, and amortization) for Iluka increased by 69% to $505 million, while mineral sands revenue increased by 30% to $955 million.
In comparison to the about 192,300 tonnes sold by Iluka in the first quarter of 2021, the company sold nearly 188,800 tonnes of Z/R/SR this quarter. The ASX-200 miner made $414 million during the period, with zircon, rutile, and synthetic rutile (Z/R/SR) sales accounting for $383.6 million. Truly, the company is really going to get stronger in the coming months, making it easier to cement a place on any list talking about the largest rare earth companies.
5. Energy Fuels – Net Revenue: USD 15.21m
Market Cap: USD 1.24b
Energy Fuels is the largest U.S. producer of uranium and may soon be among the world's most cost-effective producers of rare earth outside China. The Company is considering taking a further step down the supply chain and up the value-add chain by commercially developing a technique that has recently been applied to rare earth.
On December 15th, 2021, Energy Fuels and Nanoscale Powders LLC (NSP) signed an MOU to create an innovative method for extracting rare earth metals. Similarly, CEO Mark Chalmers played a pivotal role in the movement to construct a critical materials reserve in the United States containing as many as 35 strategic metals. The fact that the company is owned by its employees as a whole is a contributing factor. Moreover, it has the only uranium-vanadium processing facility in the United States, Mesa Mill, licensed for 8 million pounds of U3O8 every year and allowed to process 2,000 tons of ore daily.
Importantly, the company transitioned to the rare earth industry in just nine months, and it will be generating a concentrate from monazite ore acquired in the United States. The White Mesa Mill needs to make a few minor tweaks to its operations to get started, and they anticipate their first product to roll off the line in Q1/21.
The Company's working capital was $132.8 million as of September 30, 2021. This totaled $100.8 million in cash and marketable securities, along with $29.3 million in inventories. The Company has a product inventory of $49.1 million at today's commodity prices.
Energy Fuels has entered into a technical agreement with Neo Performance Materials and a US Department of Energy contract for recovering rare earth from coal, bringing in the expertise of some of the most renowned names in the rare earth industry to guide the company into the future. Jack Lifton, a well-respected expert in the rare earth industry, is also collaborating with the company and would do his best to help it be the largest rare earth company in the world.
Summary of Largest Rare Earth Companies
| | |
| --- | --- |
| 1 | Lynas Rare Earths – Net Income: AUD 273.34m |
| 2 | MP Materials – Net Income: USD 250.57m |
| 3 | Neo Performance Materials – Net Income: CAD14.61m |
| 4 | Iluka Resources – Net Income: AUD116.7m |
| 5 | Energy Fuels – Net Revenue: USD 15.21m |
Up Next
The image featured at the top of this post is ©LuYago/Shutterstock.com.