Key Points
A marketing company markets to consumers through many channels. They create campaigns through social media, pay-per-click advertising, videos, print, and websites, among others.
PricewaterhouseCoopers – commonly known as PwC – is a conglomerate of independent auditing, consulting, and tax firms operating in more than 160 countries.
PwC is the largest marketing firm in the world, at 45 billion in revenue.
Digital transformation has been gaining speed over the years. No matter what field you're in – finance, human resources, or marketing – the digital revolution is coming, and you need to be ready for it. Businesses are now leveraging tech more and more to back their operations, find development possibilities, and educate decision-makers on the state of various departments and teams. Still, data is where the true value lies. And it's the largest marketing companies that provide the data necessary for decision-making.
The previous decade has seen a proliferation of international agencies, which has led to a cluttered and murky market. Massive agency networks and holding businesses may be at the forefront, but consulting firms and digital titans are entering the fray more and more. As a result, details about what constitutes an agency are only becoming more bleary.
Interestingly, the industry's meteoric rise immediately after the pandemic has offset the decline it witnessed in 2020, with projections putting it at $769.9 billion by 2024. Moreover, artificial intelligence (AI) is improving rapidly, helping marketing companies make better use of consumer data, a major factor in this expansion. Here are the 10 largest marketing companies in the world, ranked by their 2021 revenue.
#10: Hakuhodo – US $2.27 billion
Operating as an advertising agency, Hakuhodo is the second largest company in Japan. Established in 1895, but incorporated in 1924, it has over 3800 employees, offering services, such as:
Advertisement Production
Advertisement Design
Market Promotion
Advertisement Planning
It operates a nationwide network of branch offices in Japan, as well as a complex web of specialized affiliate agencies and related marketing service providers. Hakuhodo is the parent company of several powerful, yet independent Japanese creative shops, including Six and Hakuhodo Kettle. Hakuhodo reached international markets through strategic acquisitions of creative agencies.
Competitive Struggle
Even though it maintains a strong global partnership with Korea's Cheil and TBWA, it still lags behind its larger rival, Dentsu. As a matter of fact, Dentsu's lead over its competitor has grown even greater since 2010 because of the company's aggressive development in Western markets. Nevertheless, Hakuhodo still manages to maintain its ground and even brings in good revenue.
More than 85% of the group's $3.05 billion in revenue for the fiscal year ending March 2020 came from Japan. The net income was $430 million. In 2019, the company's domestic advertising billings share was 21.9%, with China being the company's second most important market.
#9: Bluefocus Communication Group – US $5.917 billion
Founded in 1996, the BlueFocus Communication Group is the largest Chinese marketing services provider. Its acquisitions have even given it a strong foothold in Western markets. The company is known for its public relations services, but some of its divisions also specialize in digital marketing. In particular, social media marketing, but the list also includes more conventional forms of media investment, advertising event planning, as well as other areas.
Its major services are:
Product Promotion
Brand Marketing
Media Relations
Crisis Management
Investor Relations
Digital Media Marketing
Events Management
Blue Digital, a public relations firm, serves as the company's backbone. It has since been joined by other divisions, including an interactive advertising firm, SNK (bought in 2011), and a local PR joint venture with Dentsu.
Western Markets
The business has established a presence in several important Western markets. It acquired the US-designed agency Fuseproject and another social media agency, We Are Social, in 2014, which helped its growth in various western markets.
Later that year, BlueFocus acquired the North American assets of Vision7 for $210m. These assets included the public relations network Citizen Relations and the advertising firm Cossette. Even though PR firm Huntsworth, situated in the UK, was acquired in 2013, the company sold off its 20% ownership four years later. In the four years leading up to 2018, the group's revenues increased substantially, hitting $3.5bn, making it one of the most prominent marketing players in the world.
#8: Dentsu Inc – US $7.88 billion
Dentsu is the most prominent Japanese advertising firm. The agency offers comprehensive solutions across eight distinct industries:
Digital Marketing
Marketing
Promotions
Creative Sphere
Content
Media
Global Business
PR
Dentsu has been around since 1901 and continues to dominate its home market like no other advertising agency, controlling over 30% of mass media advertising in the country. It has an impressive portfolio of well over 6,000 clients. Unlike Western advertising companies, which separated creative and media departments decades ago, Dentsu continues to have these departments work side by side. Dentsu is almost twice as big as its closest domestic rival and provides a huge array of extra services through satellite subsidiaries.
Cyber Communications (or CCI), an interactive agency, and Dentsu TEC, a sales promotion firm, are two more prominent subsidiaries; however, there are many others. In fact, Dentsu continues to be a major player in the market for sports marketing rights.
Impact of the COVID-19 Pandemic
Until the first quarter of 2021, Dentsu's organic revenues dropped for nine consecutive quarters, mainly due to the pandemic. But, later, it rebounded well, especially in the domestic market. As a result, revenue reached an all-time high of $8.9 billion in 2021. And, after suffering a heavy loss the year before, net earnings increased to $987m. At the close of 2021, CEO Toshihiro Yamamoto resigned, and Hiroshi Igarashi succeeded him.
Today, the company has become a recognized leader in the commerce industry, having successfully launched more than 300 e-commerce sites for well-known companies. What's more, the Product Engineering team for Dentsu global is also working together with various markets to develop innovative platforms and products.
#7: Interpublic – US $10.24 billion
With a presence in over 100 countries, and more than 58,00 employees, Interpublic (IPG) is among the largest "multi-brand" marketing organizations. It offers a wide variety of services, and specializes in:
Communications Planning
Digital Marketing
Traditional Advertising
Public Relationships
Media Planning
Specialty Marketing
For the better part of the 2000s, IPG battled difficulties across its entire portfolio. More specifically, Interpublic was having trouble because of its pricey acquisitions in 1999 and 2000. And since 2018, the advertising industry has been hit by a number of challenges. However, Interpublic has generally fared better than its competitors, thanks in large part to a series of management changes and the relaunch of Draftfcb under its old name FCB in 2014.
Although the company has avoided major acquisitions since the rough period in the early 2000s, it has made some important additions to its portfolio in recent years. These included digital agency Huge in 2008 and data management company Acxiom in 2018. Following a slight decline in 2020 due to the effects of Covid, the company came back stronger, with its revenue hitting a new high of $9.1bn that year.
#6: Publicis Groupe – US $10.72 billion
Publicis Groupe, established in 1926, is a multinational public relations and advertising giant. Before 1945, the company operated in Paris only. Since then, it has expanded to become one of the largest marketing agencies in the world. Publicis now operates in more than 110 countries and offers a variety of services, such as:
Media and Marketing Services
Digital and Traditional Advertising
Public Relations
Artificial Intelligence
Publicis Groupe vaulted into the ranks of the world's greatest marketing organizations through a series of astute and transformative acquisitions. It took over Saatchi & Saatchi in 2000, which was far more successful than the company's disastrous merger with FCB in the 1990s. The agreed buyout of Leo Burnett two years later was even more remarkable.
Strategic Acquisitions
In 2006, the company expanded its reach by acquiring the American firm Digitas. And, by purchasing Razorfish, a competing digital agency, in 2009, Publicis surpassed Interpublic to become the world's third largest marketing services group. Another crown gem in Publicis's collection was the multi-hub creative network Bartle Bogle Hegarty, acquired in its entirety in 2012.
And so, despite its rough beginnings, Publicis emerged as a formidable competitor to market leaders Omnicom and WPP. The acquisition of US data and CRM firm Epsilon in 2019 was the company's largest acquisition ($3.9bn) to date. As of the first quarter of 2021, it once again experienced organic growth after a brief hiatus that lasted since the second half of 2019. Total revenues for the year 2021 were €10.5bn, with a net profit of €1bn.
#5: Omnicom Group – US $14.289 billion
Omnicom Group is an international frontrunner in advertising and public relations. More than 5,000 clients in over 70 countries benefit from Omnicom's services, which include:
Advertising
Public relations
Digital and Interactive marketing
Direct and Promotional Marketing
Strategic Media Planning and Buying
Specialty Communications Services
Omnicom was founded in 1986 by merging marketing communications Doyle Dane Bernbach, titans Needham Harper Worldwide, and BBDO Worldwide. These three companies, along with Omnicom Marketing Group and TBWA Worldwide, comprise three of Omnicom's five core agency networks. Together, they supervise about 1,500 separate agencies, all of which are part of the greater Omnicom conglomerate.
The 2001 financial crisis taught Omnicom, an early investor in the web business, some difficult lessons, notably the futility of goodwill-heavy mergers and acquisitions. While competitors, like Publicis, WPP, and Dentsu, focused on extending their own services, Omnicon tried to fill in coverage gaps through the acquisition of specialized players.
Organic Growth
Despite not making any significant acquisitions, Omnicom has seen consistent growth in its top line thanks to organic expansion. After announcing its intention to merge with Publicis in July 2013, Omnicom became the undisputed industry leader in marketing services around the world. Disagreement arose, however, between the competing management teams about the structure of the united firm. In 2014, the merger was canceled after nine months of tedious and divisive discussions.
Contrary to its French counterpart, Omnicom quickly recovered from those discussions with a series of important account gains. By the end of 2019, Omnicom had earned a reputation as the best-managed and most sure-footed organization in its field, thanks to the leadership of long-time CEO John Wren. As of the end of 2019, the company's net income was $415m, and its revenue reached $15.0bn. That's why its results were such a shock during the Covid disaster.
After years of unprecedented organic growth, Omnicom experienced some of the industry's largest sales declines in Q2 and Q3. Sales totaled $13.2 billion and net income was $945 million in the prior year. But, the company made a comeback in 2021, with revenue hitting $14.28 billion and net income rising to $1.4 billion.
#4: Accenture Interactive – US $15 billion
Accenture is not only a major global management consulting firm, but also a growing marketing services company. It offers an extensive array of services and its five primary practice areas include:
Strategy
Digital Services
Management
Information Technology
Operations Consulting
Although it provides business consulting in almost every field, the company has been focusing on helping clients integrate IT services and outsourcing since the turn of the century. As businesses scrambled to reduce expenses due to the economic downturn of 2008, many turned to Accenture for help. That's because Accenture was more marketing-minded than its rivals.
As a result, the company built an exceptionally high profile for its industry, mainly thanks to the campaign that featured Tiger Woods, the world's most famous golfer, until the end of 2009. Since then, it has grown to become one of the leading management consultancies and a pioneer in the field of in-house marketing service provision.
Expansion
The purchase of Karmarama, a London-based creative agency, was the company's first step into providing a comprehensive suite of marketing services. Later, in 2018, MXM and Kolle Rebbe joined the list of companies acquired, as did the German digital agency Sinner Schrader and the Australian creative shop The Monkeys.
However, acquiring the highly regarded advertising agency Droga5 in early 2019 has undoubtedly been Accenture's most high-profile acquisition to date. Despite rumors of dissatisfaction among some agencies acquired by Accenture, the consulting business is continuing its buying spree, putting it in direct rivalry with more established marketing services providers.
What's more, the cloud services offered by Accenture are top-rated. These services rely on edge computing to increase network capacity and localize both processing power and intelligence. It's worth mentioning that in early 2022, the global management consulting powerhouse Accenture rebranded its advertising and marketing services division as Accenture Song. The company still relies heavily on outsourcing, with revenues hitting $15 billion in 2021.
#3: Deloitte Digital – US $16 billion
Headquartered in New York City, Deloitte Digital has to be on the list of the largest marketing companies in the world, considering it earned $16 billion in revenue in 2021. Deloitte is among the top providers of services related to:
Taxation
Risk Advisory
Financial Advisory
Consulting
Audit and Assurance
As a global leader in consulting, tax, and financial services, Deloitte Touche Tohmatsu launched a separate digital office in 2012 to offer strategic and creative services to its traditional audit and advisory clients. It had been providing them informally through its management consulting business, but it later expanded its service offering through a series of acquisitions. These included Seattle-based startups Ubermind and Banyan Branch, as well as international firms such as Sweden's Mobiento in 2015.
Early in 2016, it made one of its more aggressive forays into conventional advertising by acquiring the San Francisco-based creative agency Heat. Swedish fashion house Acne entered the fold as a creative boutique the following year. By the start of 2018, Deloitte Digital had around 50 studios in 30 countries worldwide and added over 40 individual agencies and tech developers to its portfolio.
Broad Service Offering
Deloitte's deals were impressive, but nothing on the scale of the mergers and acquisitions signed by its main competitor, Accenture. Still, it managed to compete through its broad offerings. Web design, content creation, social media, and mobile were the first services offered, followed by e-commerce, security, and analytics, while the parent company continued with logistics, business consulting, and tax planning.
Mike Brinker founded Deloitte Digital, but a number of senior executives from renowned digital firms such as AKQA and SapientNitro were recruited to strengthen the team's expertise. In 2020, Andy Main, the US leader of Deloitte Digital, was drafted by Ogilvy, assuming the CEO post. Sam Roddick serves as the global head, while John Peto is in charge of the American branch.
#2: WPP plc – US $17.603 billion
WPP is among the world's largest marketing and communications organizations, with over 100,000 workers across 3,000 offices in 112 countries. It's an international corporation with a focus on:
Public Relations
Communications
Integrated Networks
Data and Insights
Media Advertising
Production
Brand Consulting
Health and Wellness
Established as Wire and Plastic Products plc in 1971, it kept expanding throughout the 80s and 90s through more than a hundred strategic acquisitions, including the well-known branding agency Lambie-Narin. In 2008, the British marketing giant WPP overcame its long-standing rival Omnicom to become the world's largest and most profitable marketing agency. After reaching a record $20.8 billion in gross revenues in 2018, it remained the largest company until 2021, when PwC Digital surpassed it with $45.2 billion.
While competitors like Omnicom and Interpublic mostly avoided making substantial acquisitions, WPP steadily extended its portfolio in the 21st century. The marketing giant bought digital advertising network 24/7 Real Media in 2007, the worldwide research business TNS in 2008 (after a protracted and occasionally contentious battle), and the prominent German marketing firm Commarco in 2011.
Successful Subsidiaries
Many of the company's subsidiaries are also highly successful marketing consulting firms, such as Wunderman Thompson, VMLYR, and Ogilvy. These subsidiaries specialize in various marketing fields, such as healthcare advertising, digital marketing, shopper marketing promotions, data management, and sports marketing.
While 2020 was not the most lucrative year for WPP, it certainly changed in 2021, when it was named a leader among commerce service providers by Forrester Research, Inc. The company was also nominated as the most creative company of the year at the Cannes Lions. That same year, WPP joined forces with TikTok, acquired DTI Digital, and partnered with the Coca-Cola Company.
#1: PwC Digital Services – US $45 Billion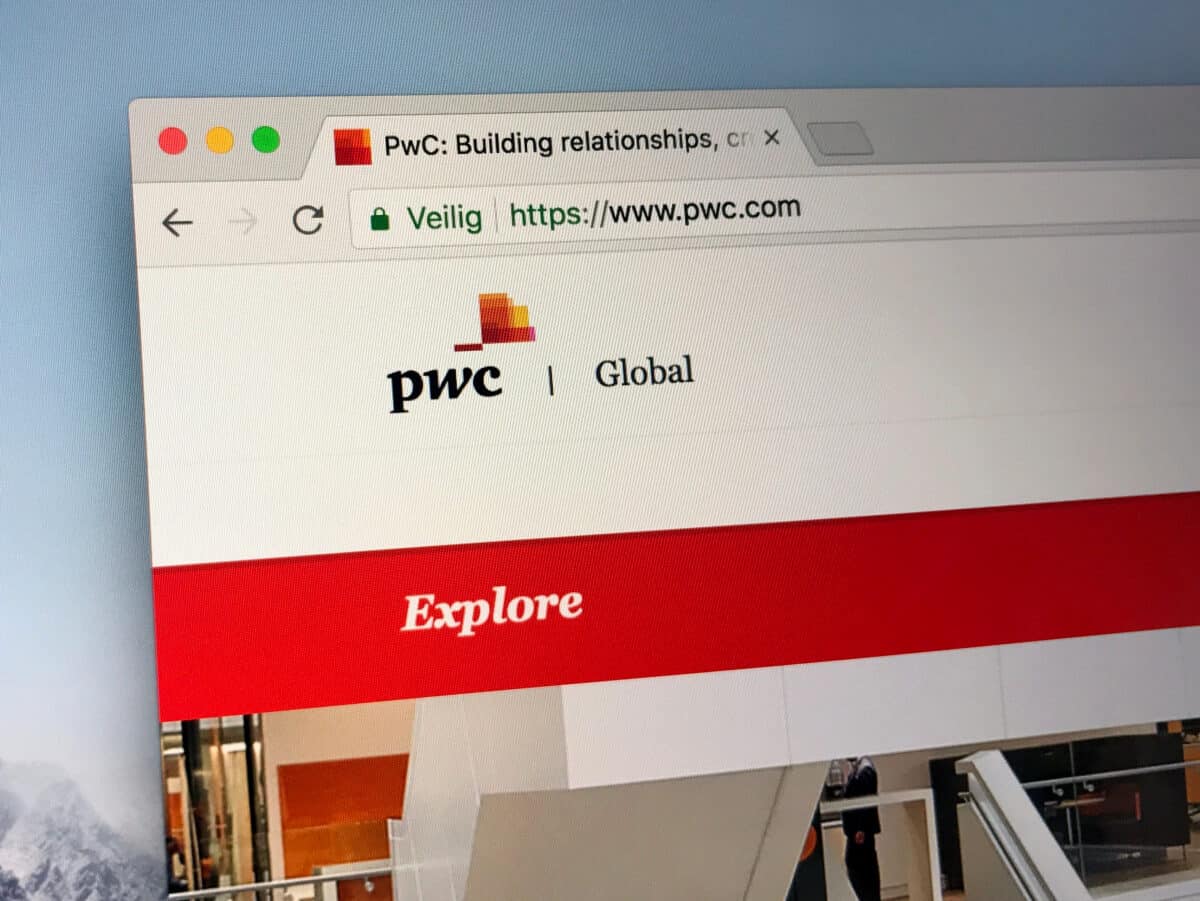 PricewaterhouseCoopers – commonly known as PwC – is a conglomerate of independent auditing, consulting, and tax firms operating in more than 160 countries. Though they focus more on consulting, it seems the seasoned group of companies isn't blind to the proliferation of IT services and products. PwC offers a wide range of services, including:
Alliances and Ecosystems
Consulting
Audit and Assurance Services
Crisis Management
Sustainability and Climate Change
Mergers and Acquisitions
Cloud Transformation
AI Technology
With roughly 300,000 employees, PwC is a global leader in enterprise IT channel partnerships today, assisting clients in achieving business and digital transformation. PwC's selection of professional services can be broken down into two categories. Firstly, they offer trust solutions, such as ESG reporting, financial audits, digital assurance, and tax services. Secondly, they excel in providing comprehensive consulting solutions, such as cyber, cloud, risk, and managed services.
This implies that the organization has the industry, engineering, and strategic skills to aid clients when it comes to digital transformation in the cloud-first era. PwC is well-equipped to handle new technology, data and analytics, cybersecurity, and cloud infrastructure management.
Focus on Development
Compared to its rivals Deloitte and Accenture, PwC Digital focuses more on back-office development, business transformation, and e-commerce than on advertising or creative agency. It also handles a substantial amount of client development. In addition, the company focuses on business-to-business (B2B) marketing and works with various consumer marketing clients, providing them with end-to-end digital solutions.
Things are changing quite rapidly for the PwC marketing company. Initially, it didn't have the same level of creativity as specialized digital marketing organizations, but its scale and manpower compensated for any deficiencies in this regard. And that's why its 2021 revenue hit the $45 billion mark, helping them become the largest marketing company in the world.
Here is a Summary of the Worlds Largest Marketing Companies
Hakuhodo – 2.27 billion
Bluefocus Communication Group – 5.9 billion
Dentsu Inc. – 7.8 billion
Interpublic – 10.2 billion
Publicis Groupe – 10.7 billion
Omnicom Group – 14.2 billion
Accenture Interactive – 15 billion
Deloitte Digital – 16 billion
WPP plc – 17.6 billion
PwC Digital Services – 45 billion
Up Next
The image featured at the top of this post is ©24Novembers/Shutterstock.com.