Key Points:
SYNNEX Corporation has been a frontrunner in the IT distribution market. It is a business process outsourcing corporation, not a traditional IT company. It connects sellers and buyers of technology.
NEC has over 112,638 employees around the world and is now an industry leader in ICT solutions. It utilizes its extensive IT and network experience to customize the data-driven technologies of today.
Accenture offers services such as: strategic planning, digital marketing, consulting, information technology.
The information technology services industry has emerged as a major economic savior as the world has grown and modernized. IT services combine technical know-how with commercial acumen to help businesses create, manage, and optimize their data and operations or gain access to them.
Markets for IT services can be broken down according to the specific competencies required to carry them out (design, build, run). Service types include business processes, business applications, and support for infrastructure.
The Exceptional Popularity of IT Services
Studies show that the IT sector accounts for 35% of the global economy. And it is increasing steadily, with a 5.3% expansion on a yearly basis. In the United States alone, there are more than 500,000 tech businesses, with about 6,600 of them located in Silicon Valley.
In 2021, worldwide spending on the IT services market increased to $853 billion, from $737 billion in 2017. The US and Canada have played a big role in this growth, as the developed IT infrastructure here makes the region the fastest-growing market for IT services worldwide.
The IT services industry is predicted to develop at a CAGR of roughly 8.87% by 2025. The rising popularity of video calling and conferencing apps and services like Zoom, WhatsApp Video Call, Google Hangouts, and Microsoft Teams is largely responsible for the industry's recent economic growth.
Many industries looked to IT firms to help them optimize their operations during the pandemic so that people could continue working from home and conduct business as usual. This led to unprecedented growth in many IT services companies. Let's find out more about some of the largest players in the IT world, ranked by market cap.
#10: Synnex Corp – $8.69 billion
SYNNEX Corporation has been a frontrunner in the IT distribution market since its inception in 1980. It is essentially a business process outsourcing corporation and not a traditional IT company. It connects sellers and buyers of technology.
Founded by Robert T. Huang, Synnex first started as Compac Microelectronics, focusing primarily on distributing technology products. In the beginning, it started exporting computer parts to many Asian markets but later shifted its focus to the U.S market in 1983.
Change of Circumstance
Over the course of several prosperous years, the company's yearly revenue grew to $40 million. Then, the sales started going down. The slowdown in growth prompted Huang to sell the company while serving as manager. Compaq introduced a number of additional distribution centers across the United States, but when its new owner encountered financial difficulties, he brought in MiTac, which gained majority control in 1992.
As a manufacturer, MiTac introduced new products and started selling power supplies, motherboards, and computer cases, which stabilized Compaq a bit. It was not until 1994 that Compaq was rebranded as Synnex Information Technologies, with the name coming from the words "synergy" and "nexus."
The subsequent years were marked by several significant events. Synnex signed distribution agreements with a number of large manufacturers, thus becoming one of the top 10 U.S. distributors. In 1996, sales increased to $1 billion. Numerous acquisitions enabled the corporation to provide a greater range of services. In 2003, it went public under the name Synnex Corporation and raised $49 million.
Business Focus
Today, the company's primary focus is on serving the needs of the tech sector through the provision of logistics, integration, and distribution services. To fulfill those needs, it works directly with IT systems, software, and equipment suppliers around the world.
Other than offering technology solutions, Synnex has a portfolio of end-to-end business services focusing mainly on:
Customer engagement strategy,
Process optimization,
Business transformation,
Technology innovation,
Front-back-office automation.
By offering all these services, Synnex earned US $23.8 billion in revenue and maintains a market capitalization of over US $8 billion.
#9: NEC Corp – $9.6 billion
Headquartered in Tokyo, Japan, NEC has over 112,638 employees around the world and is now an industry leader in ICT solutions. It utilizes its extensive IT and network experience to customize the data-driven technologies of today.
This leading Japanese IT services company is focused on offering computing and communications applications using services, components, systems, and integrated solutions. Some of its specialties include:
IT service,
Personal solutions,
Network systems,
Electron,
Cloud,
Big data,
Work-style transformation,
Common business solutions,
Network services,
Common base tech.
Globally, many forward-thinking businesses, smart cities, countries, and developing communities rely on dependable NEC solutions. NEC has been recognized in the FORTUNE GLOBAL 500 and the Top 100 Global Innovators for eleven years running.
According to the company's most recent financial filings, it earned $25.08 billion in revenues in 2022. In 2021, the company's revenue was $27.23 billion, a decrease from the previous year's revenue of $27.93 billion. Nevertheless, it still has a market cap of over US$9 billion as of 2022.
#8: SAP – $99.71 billion
Headquartered in Walldorf, Germany, and with a workforce larger than 100,330 employees, SAP dominates the enterprise resource planning (ERP) market like no other, making it one of the world's largest independent software companies.
Its products are designed to meet the requirements of businesses of all sizes, from startups to multinational conglomerates. The company's IoT, machine learning, and advanced analytics technologies improve clients' ability to draw useful conclusions and make sound choices. The company offers a full stack of software and services.
Some of its major services include:
Software development,
Custom application development,
Data management and analytics,
Ancillary support,
Digital supply chain,
Customer experience,
Business tech platform.
Through a series of strategic acquisitions, the corporation has increased its presence around the world, and in the United States in particular. This exacerbated the already heated competition with Oracle. And now it extends into other advanced services, including real-time analytics and cloud computing.
Acquisitions
SAP has made many high-profile acquisitions recently, including the American company Concur Technologies, which specializes in business travel and expenditure management. Others consist of Ariba, Hybris, and SuccessFactors. In early 2019, the company spent $8 billion on the purchase of Qualtrics, a provider of customer relationship management software.
The majority of these industries have been rolled into unified application suites, marketed as SAP Leonardo and SAP Leonardo, and distributed mostly through cloud computing. More than 200 million users are reportedly signed up for SAP's cloud services around the world. With 2019's record-breaking group revenue of €27.6bn and net profit of €3.4bn, the company set a new benchmark.
SAP now serves clients in all parts of the world, with their key clients being:
Exxon Mobil,
Walmart,
AT & T,
Apple,
Alphabet,
GM.
Because of these big clients, SAP continues to have a market cap of US $99.71 billion, whereas it earned over US $32.9 billion in revenue in 2021.
#7: Fujitsu – $21.24 billion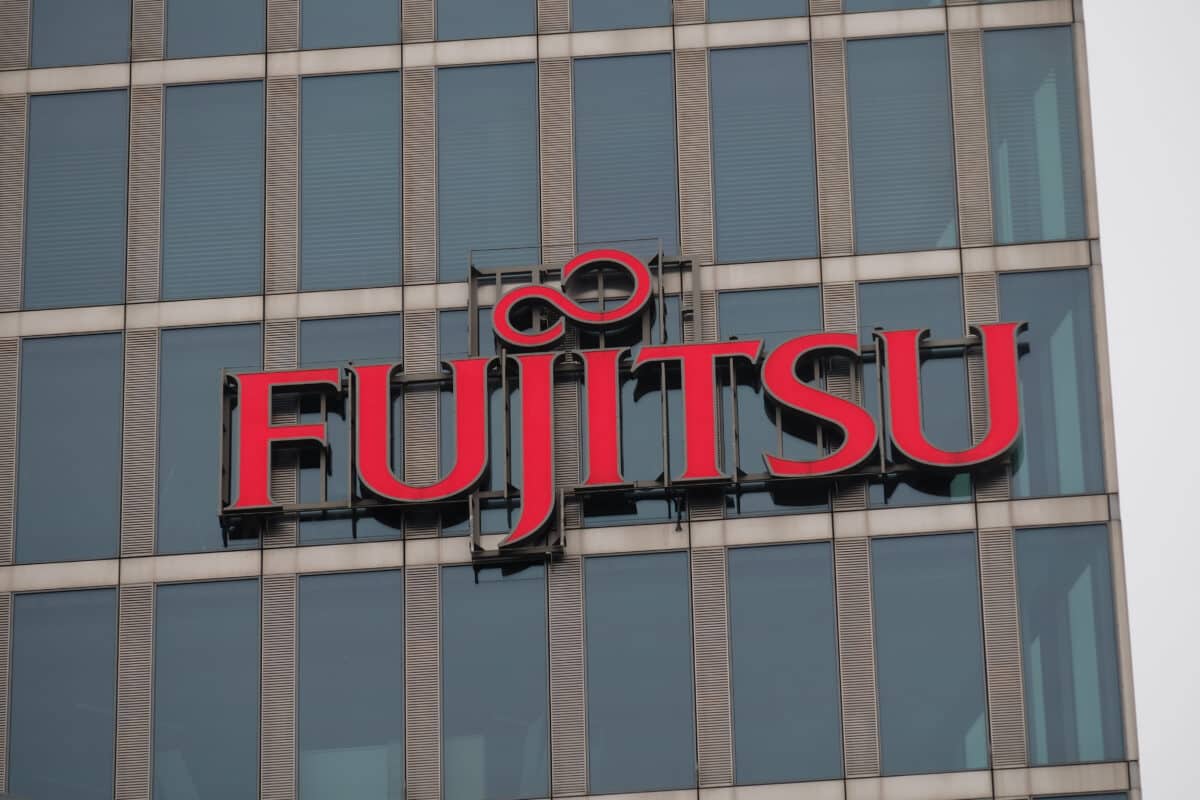 Tokyo-based Fujitsu is the largest IT service company in Japan and among the world's largest software companies. For more than 80 years, it has been helping its clients increase productivity, expand their reach, and reduce expenses by implementing innovative IT strategies.
Today, Fujitsu offers a number of IT services, including:
Storage products,
Personal and enterprise computing,
Infrastructure solutions,
System Integration.
It now also has a dedicated division for IT consulting services, which also takes care of IT implementation and management services. The company serves clients from over a hundred countries worldwide.
Fujitsu also collaborates with Siemens and Microsoft, two of the world's largest technology businesses. And because of these strategic partnerships, it earned US $ 33.74 billion in revenue in 2021.
#6: Oracle – $173.47 billion
Oracle operates from Redwood, California. It delivers its IT services in many countries around the world. It is also among the largest tech companies with more than 136,00 employees. What's more, it offers a number of services, including:
Artificial intelligence,
Cloud support,
Human interface tech,
Blockchain,
IoT.
Though it maintains high quality no matter what services it offers, it is famous for its highly advanced ERP systems used to manage business activities, such as:
Project management,
Accounting,
Risk management,
Procurement,
Supply chain operations.
Oracle's Acquisitions
Most of Oracle's primary offerings are now accessible via the cloud. Due to the breadth and depth of the solutions, Oracle has almost 430,000 customers, including all of the Fortune 100 biggest firms in the world.
Since 2004, the company has been one of the most acquisitive in its field, acquiring more than a hundred separate businesses in deals averaging less than $10 billion.
Some of Oracle's offerings are tailored to a specific industry or clientele. For instance, the Oracle Marketing Cloud is tailored to the needs of enterprise-level marketers. Oracle has also been steadily expanding this division, most notably by purchasing Datalogix and Moat, two companies that specialize in marketing analytics.
Oracle also owns the MySQL database management system and its subsidiary brands Siebel, WebLogic, and JD Edwards. Recent years' performance has been rather flat, mainly due to currency fluctuations but also because of heavy competition from other cloud-based service providers like Google and Amazon.
Nevertheless, Oracle set a new company record with US $40.5bn in sales for the fiscal year ending in May 2021. The US $13.7 billion in net profits is the highest ever recorded.
#5: Accenture – $261.99 billion
Operating from Dublin, Ireland, Accenture knows how to rule the world with its innovative IT services. With more than 492,000 employees, it delivers high-quality services to more than 120 countries. Accenture began as a technical section of Arthur Andersen. But, in 1989, it branched out and became a separate entity.
Today, Accenture offers services in many different industry sectors. Some of those services include:
Strategic planning,
Digital marketing,
Consulting,
Information technology.
Accenture is the leading IT consulting and outsourcing firm with offices all around the globe. It also has an exceptionally stable management team, with the top 5000 executives having an average tenure of 15 years.
Over the past decade, Accenture has established itself as a market leader thanks in large part to the firm's massive size, scalability, and competitive advantages. In 2021, it reported a net income of US $5.91 billion and US $50.53 billion in revenue.
#4: Cisco Systems Inc. – $166.86 billion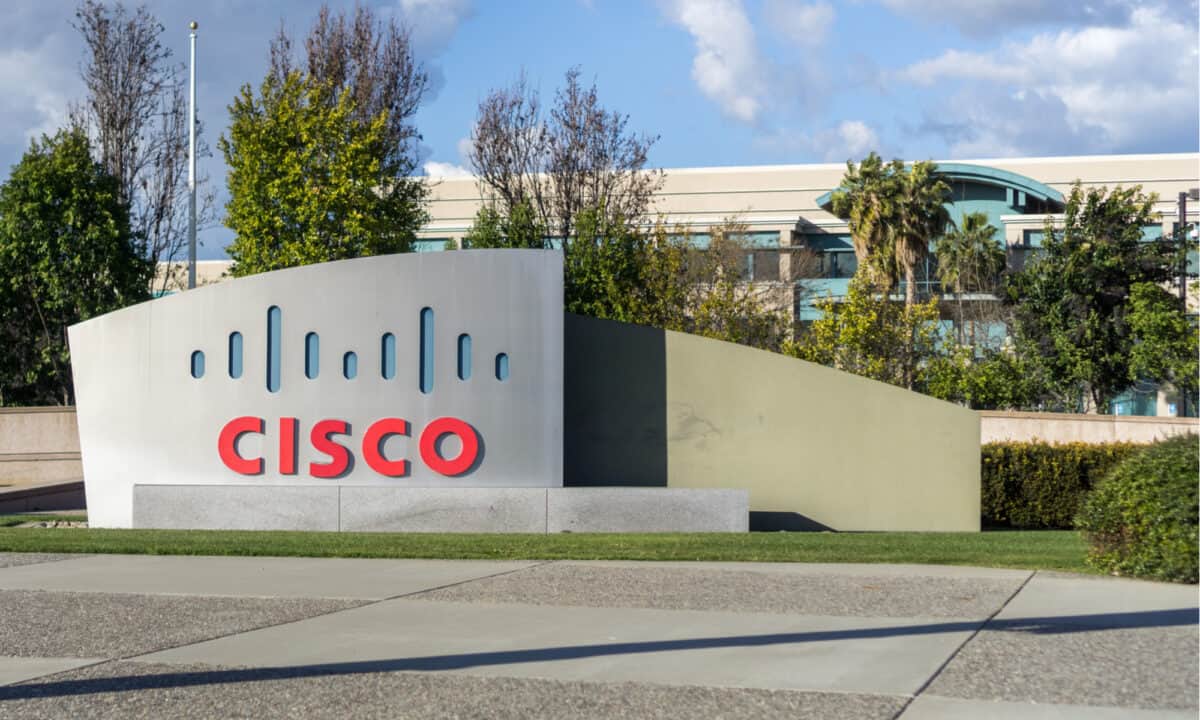 Earning more than $50 billion in revenue each year, Cisco Systems is among the largest IT services companies in the world. Cisco is universally recognized as the leading provider of networking hardware such as switches, routers, and more.
Cisco Systems remained the global leader in IP networking solutions for so long due to its routers and switches. Without Cisco, the internet as we know it now would likely not exist. The group remained a major player in this industry, but aggressively moved into emerging IT services markets, such as:
Internet security,
Video streaming and conferencing,
Cloud computing.
The year 2015 marked the beginning of the firm's increased focus on cutting-edge software. More attention is now paid to IoT-related fields such as:
Cloud computing,
Cybersecurity,
Software,
Data centers,
Analytics.
Acquisitions
It is worth mentioning that despite its history as a B2B supplier, Cisco expanded into the consumer sector via the acquisition of Linksys, a provider of home networking equipment. Unfortunately, it was not a fruitful partnership, and in 2013, Belkin purchased the company.
Later, there were a total of twelve distinct deals in 2016, eight in 2018, several of which involved cloud computing services, and eleven in the following two years. The company started talking to Acacia's owners in 2019 about buying them out, but several regulatory procedures delayed the acquisition.
Finally, in 2021, Cisco attempted to finalize the purchase by substantially doubling its offer to US $4.5bn. For the fiscal year ending in July 2019, group revenue reached a record US $51.9bn, before falling to US $49.3bn in the following year.
In 2020, the company earned US $11.2 billion in profit. Although roughly half of the group's sales come from routers and switches, that share is gradually shrinking as the percentage contributed by services rises.
#3: IBM – $110.79 billion
With a projected 2020 sales of nearly $77 billion, International Business Machines (IBM) is now among the largest IT services companies in the world. It offers various services, but some of the most popular offerings include:
Cloud and cognitive computing,
Digital security,
IT infrastructure,
Data analytics,
Artificial intelligence,
The Internet of Things (IoT).
From mainframes to nanotechnology, IBM has its fingers in the marketing, development, and consulting of computer hardware and software. IBM is also expanding its global reach through strategic acquisitions.
In recent years, it has acquired over 180 companies, including Instana, TruQua, Nordcloud, and Red Hat. While IBM now focuses on being a leading provider in the hybrid cloud and AI, the software segment continues to be the biggest source of profits for the company.
So, it is no wonder that IBM made US $ 57.35 billion in revenue in 2021, seeing as how their services are used by over 97% of banks and 80% of stores around the world.
#2: Dell Technologies – $42.90 billion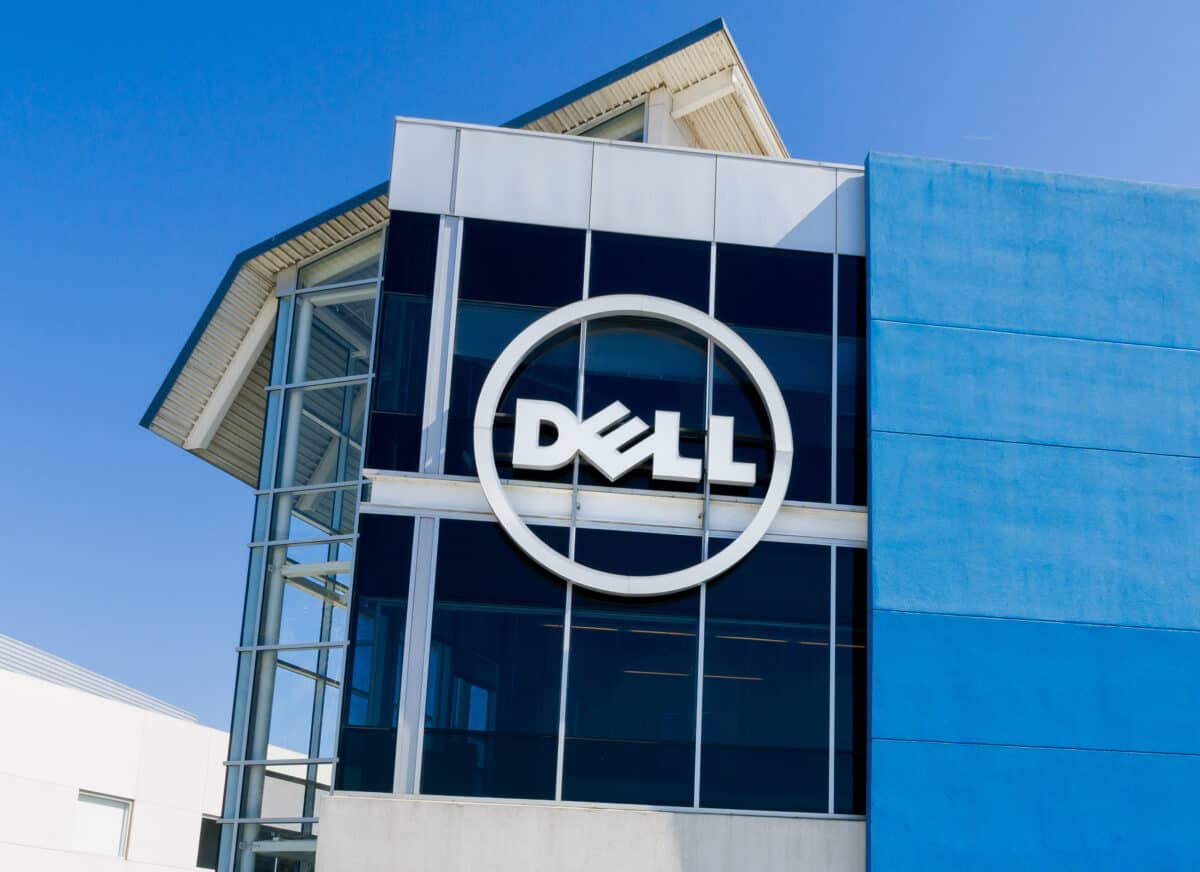 Operating from Round Rock, Texas, Dell Technologies has over 165,000 employees in over 180 countries. It is among the largest IT services companies, with more than 10 million clients that help it earn US $ 91 billion in revenue each year.
Dell originally started as a PC manufacturer. Once the undisputed king of personal computers, Dell fell to the second position in 2007, coming in after HP. By 2013, however, Lenovo had surpassed both Dell and HP, becoming the undisputed industry leader.
The steep decline in PC sales due to rising demand for tablets was the most detrimental. However, Dell's early success may be traced back to the company's decision to prioritize a direct sales approach, limiting its business to online, over-the-phone, and mail-order transactions.
It greatly helped offer customers the best possible technology at the most affordable prices. Although several businesses tried to imitate Dell's model, none were able to achieve the same level of productivity or success for a very long time.
Today, Dell is a reliable service provider for those looking for:
Data centers services,
IT infrastructure,
Virtual reality,
Cloud storage,
It is also important to mention that at the end of 2018, the company completed a complex takeover of VMware and made its return to the stock market. In 2021, it split from VMware once again, this time with its own public listing.
Michael Dell continues to serve as chairman and chief executive officer of the vastly expanded company, which achieved annual record revenue of $94.2bn and a net income of $3.5bn as of January 2021.
#1: Microsoft Corporation – $ 2.522 Trillion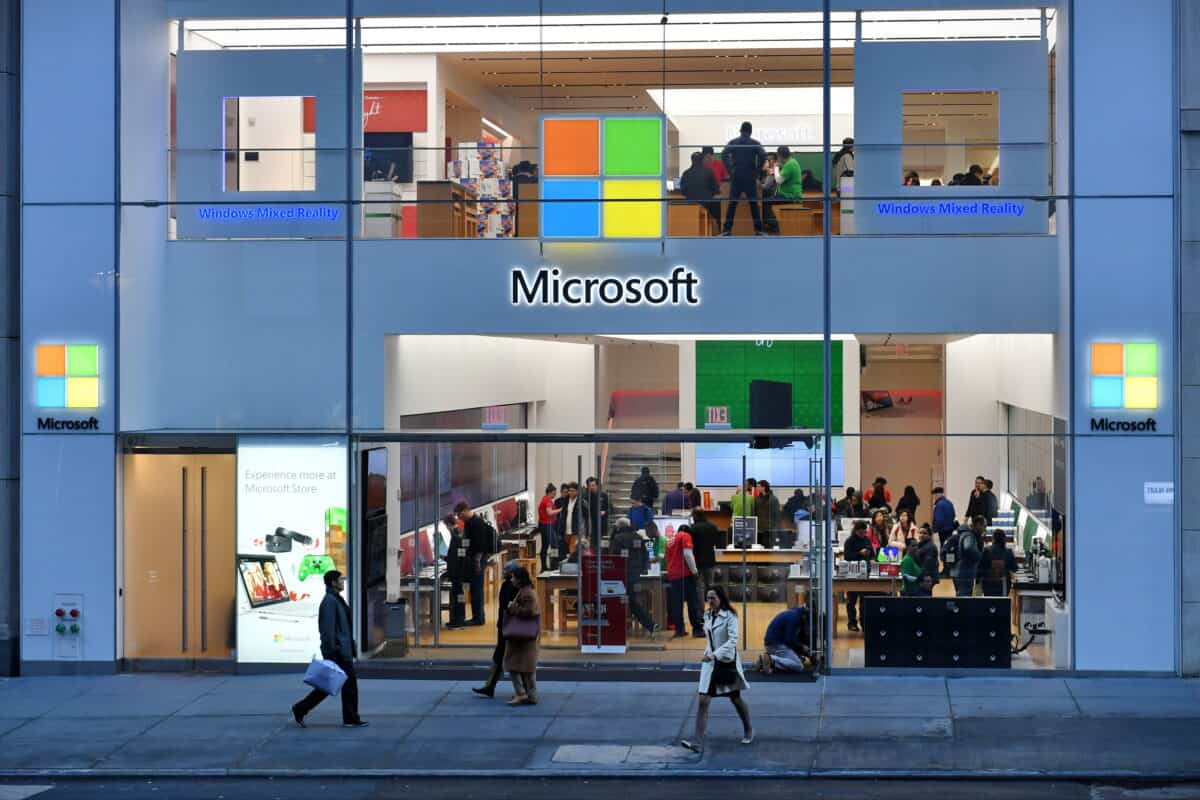 Redmond, Washington, is home to Microsoft Corporation, one of the world's largest corporations. With 2022 revenue of over 161 billion US dollars, Microsoft has to be among the largest tech giants in the world.
Microsoft largely shaped the character of modern computing in the 1990s, but it later lost its position to Apple and Google. Bill Gates and his company did not invent computers, the graphical user interface, or the Internet. Nonetheless, they came to dominate the majority of users' interactions with all three during the 1990s and 2000s.
As a result, Microsoft was the most valuable company in the world for a number of years, with a market capitalization greater than companies with five times its annual revenue.
And it makes so much money offering so many IT services, including a range of consumer and enterprise software for laptops, desktops, servers, gadgets, and tabs. Some of its service sectors include:
Develop tools,
Business software,
Windows applications,
Windows operating system,
Tablets,
Home/Educational software,
Cloud computing,
Quantum computing,
Artificial intelligence,
Future of Work,
Machine learning,
… and so much more.
Acquisitions
Microsoft has attempted to stay up with these competitors through a series of expensive acquisitions, including online phone provider Skype, internet advertising powerhouse aQuantive, and Nokia mobile phones.
In 2017, Microsoft discontinued its mobile handset business, yet Skype continued to operate. Recent acquisitions include the software developer portal Github in 2018 and the voice recognition firm Nuance Communications in 2021, for a total of roughly $35 billion.
Their largest acquisition to date was the business-focused social network LinkedIn in 2016 for a whopping $27bn. After a sluggish beginning, it finally began to pay for itself. Then, a new player entered the fray; Microsoft's Azure cloud computing platform.
Microsoft's stock price unexpectedly rose as it quietly grew to dominate its market in terms of sales and profitability. Only two years after reaching a market cap of over $1 trillion, Microsoft became the second US business (after Apple) to reach a market cap of over $2 trillion.
Microsoft has declared another record year of revenue and profit for the fiscal year ending in June 2022: $198.3 billion in revenue and $72.7 billion in earnings.
Up Next…
The image featured at the top of this post is ©Blue Planet Studio/Shutterstock.com.