Up Next…
Interested in more articles on computing? Click on the links below:
Amazon Web Services (AWS), controlled 33% of the total market during the first quarter of the year.
Second in popularity and right on its heels comes Azure with a 21% market share.
IBM is the third largest cloud computing company with solutions such as Watson Analytics and Red Hat.
Cloud computing technology has completely changed the game when it comes to providing server capacity, software, and other IT services to businesses. Everyone, from small start-ups to multinational conglomerates, has begun switching to the cloud, leading to the creation of the largest cloud services companies in the world.
Moreover, the industry has continued to grow and evolve in recent years, with hundreds of new companies joining the race to become the biggest providers of cloud services in the world.
In today's article, we will take a look at some of the largest cloud services companies today (ranked by 2022 revenue), what they do, and how they are changing the business landscape.
#10. Hewlett Packard Enterprise – $815 million
This is one of the largest cloud computing companies in the world. It has been around for over 80 years and is still going strong! Hewlett Packard Enterprise does a lot of different things, but it's best known for its software and hardware. They make everything from printers to servers and even security systems.
The core of Hewlett Packard Enterprise's hybrid cloud strategy is its hardware stack, which includes servers, Aruba-enabled edge devices, storage, networking equipment, and multiple software platforms, including Greenlake, SimpliVity, and Synergy.
Strategy
Although HPE prefers the term "hybrid IT" to "multicloud," its strategy is similar to what IBM and Dell Technologies are attempting.
The problem is that Red Hat and VMware have a greater scale than HPE. Nonetheless, HPE has meaningful connections with cloud providers for integrated and converged systems.
By removing complexity and boosting both speed and agility with standard tools, procedures, and automation, HPE brings agility to apps and data everywhere — edges, clouds, and data centers.
#9. VMware – $3.20 billion
This company's cloud infrastructure is designed to help businesses of all sizes transform their operations, improve their customer experience and reduce costs. VMware also provides a range of products, including VMware vSphere and VMware Horizon, which run their information technology infrastructure.
Interestingly, VMware's main product line is its virtualization software, which allows users to run multiple operating systems on a single server. This approach gets rid of the need to purchase separate hardware. What's more, VMware's ability to adapt as the cloud industry changes is impressive.
Services
For instance, the company enthusiastically embraced containers despite having a virtualization-centric focus. And, after dominating private cloud deployments, VMware expanded to serve as the bridge to public cloud providers.
VMware also powers legacy enterprise data centers and has relationships with both Microsoft Azure and Google Cloud Platform, in addition to its lucrative AWS partnership. Additionally, VMware has incorporated system alliances with numerous hardware makers.
#8. Salesforce – $5.38 billion
This company has been around since 1999, and it's known primarily for its powerful user interface for building and managing complex applications on the cloud. Its products are used by businesses of all sizes to manage their customer data, create new products and services, analyze their sales data, and more.
By the fiscal year 2009, Salesforce became the first cloud computing business to generate USD 1 billion in revenue. And by 2022, it became the largest enterprise software company in the world. Salesforce helps businesses manage their sales, marketing, and customer support functions.
Services
Its flagship product is Sales Cloud, which provides CRM (customer relationship management) features for customer data collection and management. Its other products include Marketing Cloud, Service Cloud, Marketing Automation Cloud, Chatter for Social Media Management, and Customer Success Platforms for business-to-business sales and service processes.
Goals
Salesforce's goals are pretty apparent. Namely, the business aims to offer customers its portfolio of clouds, give them personal experiences using its data, and position its Salesforce Customer 360 endeavor at the forefront of the tech industry.
Salesforce increased its reach in 2020 with Work.com, a suite that allowed employees to return to work amid the COVID-19 epidemic.
What remains to be seen is if Salesforce's Customer 360 platform can connect all of its clouds in a way that leaves corporations enticed to purchase the complete portfolio in a SaaS buffet.
#7. Cisco Systems – $6.09 billion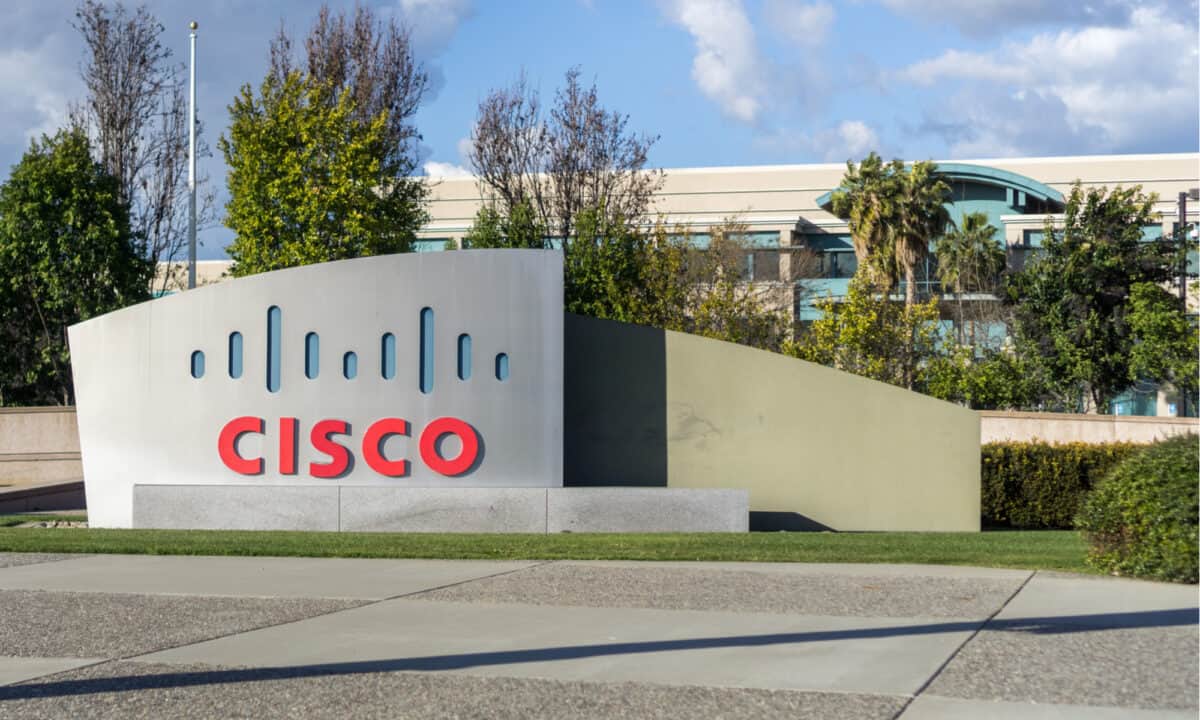 This is a major networking equipment and systems company that develops and sells networking hardware, software, and services. The company also provides internetworking products and services to other companies.
Cisco's products include routers, switches, data center systems, wireless technologies, storage systems, enterprise security solutions, and customer premises equipment (CPE).
Cisco is also a global leader in providing network connectivity for businesses and governments worldwide. The company was founded in 1984 by Leonard Bosack and Sandy Lerner. What's more, Cisco approaches multi-cloud and hybrid installations from a network standpoint.
Services
Cisco Systems offers a variety of multi-cloud products and applications, but the centerpiece is ACI, which stands for Application Centric Infrastructure. The company is pursuing an everything-as-a-service paradigm, beginning with Cisco Plus's initiative.
Its approach to multi-cloud is, unsurprisingly, network-centric, with ACI focusing on policy, management, and operations for applications deployed across cloud environments.
Alliances
Cisco has alliances with Azure and AWS, as well as an extended collaboration with Google Cloud. Add in AppDynamics, which specializes in application and container management, and Cisco has all the pieces in place to support hybrid and multi-cloud deployments.
Furthermore, Cisco is a significant player in hyper-converged infrastructure, and its servers and networking equipment are widely used.
#6. Oracle – $7.37 billion
This is a multinational software company that provides business software and hardware solutions. Larry Ellison, Bob Miner, and Ed Oates founded Oracle in 1977. The company offers a variety of products and services for businesses and consumers, including cloud computing, enterprise resource planning (ERP), database management systems (DBMS), software as a service (SaaS), middleware, storage, virtualization, and more.
Services
Oracle has a huge range of cloud services, including databases, applications, infrastructure, and tools for developers. What's more, its Cloud Platform offers on-demand access to enterprise-grade virtual machines, databases, and other tools that can be used with any cloud provider.
In addition, the platform supports various programming languages, including Java and JavaScript, and open-source languages, like Ruby, Python, and PHP.
Infrastructure
Oracle Cloud Software-as-a-Service (SaaS) and Oracle Cloud Infrastructure are two of the company's Cloud Services solutions (OCI). The company is a cloud service provider through OCI, providing infrastructure technologies as a service, such as computation, storage, and networking.
Oracle Cloud now operates 38 regions and 46 availability zones. These are spread over the US, Canada, Europe, the Middle East and Africa (EMEA), Latin America, and the Asia Pacific.
Furthermore, Oracle Cloud provides government cloud regions for the United States government, the United States Department of Defense (DoD), and the United Kingdom government.
#5. Alibaba Cloud – $11.76 billion
This company delivers EaaS (Enterprise as a Service) solutions, including data management, security, compliance, and governance for enterprise customers. A significant factor in Alibaba Cloud's success is that it has become one of the largest sellers of computing services in China.
It also provides simple and secure laaS (Infrastructure as a Service) and PaaS (Platform as a Service) solutions, enabling developers to build high-quality and scalable applications quickly.
Services
The company was founded by Jack Ma as a subsidiary of Alibaba Group in China. What's more, it provides cloud computing services, software development kits (SDKs), and digital marketing products. Alibaba Cloud also offers pay-as-you-go cloud services such as elastic computing, content delivery networks (CDN), anti-DDoS protection, big-data processing, relational databases, and data storage.
Strategic Ties
While Alibaba Cloud flies under the radar for customers primarily focused on the EU and the US, Chinese businesses may use it as a preferred cloud vendor. For that purpose, Alibaba Cloud is forming strategic ties with important enterprise vendors and it's currently Asia's largest cloud service provider.
Alibaba Cloud now operates 27 regions and 84 availability zones. It is also the biggest cloud service provider in Mainland China, with over ten regions spread across the country. Alibaba Cloud has operations across the United States, Europe, Asia Pacific, and the Middle East, in addition to Mainland China.
#4. Google Cloud Platform – $19 billion
This company has become a giant in the IT industry through its development of cutting-edge technologies and aggressive acquisitions. The Google Cloud Platform is a collection of cloud computing services provided by Google. They run on the same infrastructure used by the company for its end-user products, such as YouTube, Google Drive, Gmail, and Google Search.
It offers a variety of modular cloud services. These include computing, data storage, data analytics, and machine learning, in addition to a set of management tools. Registration necessitates the use of a credit card or bank account information.
App Engine
In April 2008, Google unveiled App Engine, a platform for developing and hosting web applications in Google-managed data centers as its first cloud computing service. In November 2011, the service was made widely available. Google has added several cloud services to the platform since the launch of App Engine.
Google Cloud Platform is a component of Google Cloud. It also includes enterprise mapping services, application programming interfaces (APIs) for machine learning, enterprise versions of Chrome OS and Android, and Google Workspace (G Suite). Google's cloud platform is known for being very developer-friendly, with a rich set of APIs and flexible pricing.
#3. IBM – $20.2 billion
This is a global technology and consulting company that provides services to industries ranging from financial services to healthcare. The company says that IBM's cloud computing solutions help customers embrace the digital economy.
It's based on open standards and industry-leading security standards. In addition, it supports multiple models for developers, including SaaS, PaaS, and IaaS.
IBM's cloud solutions also include Watson Analytics. It uses natural language processing and machine learning to provide enhanced analytics capabilities to decision-makers in retail, financial services, and healthcare.
Open Cloud Platforms
The company offers Open Cloud Platforms that give developers access to a set of open-source tools used by developers around the world. These include tools for application development, DevOps, and security development lifecycle management (SDLC).
Red Hat platform is one of IBM's cloud platforms, and it allows clients' hybrid multi-cloud settings to function. The company's cloud revenue has increased by 30% recently, and this paves the way for an enhanced focus on the cloud in the future.
#2. Microsoft Azure – $51.9 billion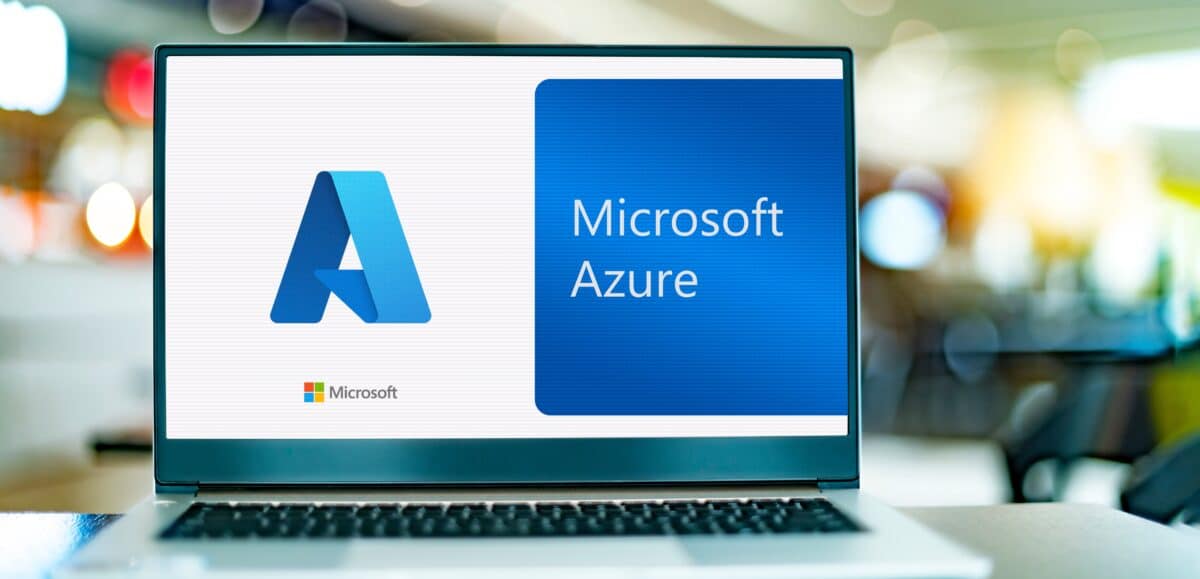 This is one of the largest cloud service providers in the world. It offers a range of services and features for businesses, including cloud storage, virtual machines, and web hosting. Microsoft Azure is designed to provide a simple way for businesses to use the cloud without having to worry about complex infrastructure or maintenance.
Microsoft Azure provides software as a service (SaaS), infrastructure as a service (IaaS), and platform as a service (PaaS). It also supports a wide range of programming languages, frameworks, and tools. These include both systems and programs made by Microsoft and those made by third parties.
Advantage
You can also host your websites or applications in their data centers. This is done by using their powerful technology to ensure they are secure and fast. The main advantage of using Microsoft Azure is that you get access to the latest software and hardware without worrying about compatibility issues.
In addition, Microsoft Azure provides a uniform hybrid cloud experience, security and compliance, artificial intelligence (AI), and developer productivity.
#1. Amazon Web Services – $62 billion
This is the world's largest cloud computing platform, providing reliable and scalable infrastructure services. AWS offers a range of services, including computing, storage, databases, and analytics, to help businesses process data and run their applications.
Additionally, Amazon Web Services provides comprehensive security features that enable customers to protect their information. Amazon utilizes its technology to protect customer data against cyber-attacks by hackers and other bad actors.
Services
The AWS Marketplace lets anyone sign up for an account and pay for cloud computing resources as needed. It offers more than 200 different services, including big names like EC2 (Amazon Elastic Compute Cloud), S3 (Amazon Simple Storage Service), DynamoDB (Amazon DynamoDB), Redshift (Amazon Relational Database Service), Elastic MapReduce (Amazon Elastic MapReduce), DeepLens (Amazon Rekognition Camera), and many others.
To maintain its position as the market leader, AWS has hybrid cloud alliances with companies like VMware, developers, ecosystems, and a huge enterprise clientele. AWS presently operates 26 regions and 84 availability zones. These can be found in the United States, Africa, the Middle East, Asia Pacific, Europe, the Americas, and AWS GovCloud (US).
Summary of the Largest Cloud Services Companies in the World, And What They Do
| Rank | Annual Revenue (2022) |
| --- | --- |
| 1 | Amazon Web Services – $62 billion |
| 2 | Microsoft Azure – $51.9 billion |
| 3 | IBM – $20.2 billion |
| 4 | Google Cloud Platform – $19 billion |
| 5 | Alibaba Cloud – $11.76 billion |
| 6 | Oracle – $7.37 billion |
| 7 | Cisco Systems – $6.09 billion |
| 8 | Salesforce – $5.38 billion |
| 9 | VMware – $3.20 billion |
| 10 | Hewlett Packard Enterprise – $815 million |
Up Next
The image featured at the top of this post is ©iStock.com/iambuff.