Kinsta vs. WP Engine Hosting: 6 Must-Know Facts
Kinsta is powered exclusively by the Google Cloud Platform and Google's Premium Tier network.
Both Kinsta and WP Engine offer four types of backups: automatic, system-generated, manual, and downloadable.
Kinsta is a managed WordPress hosting service that offers 34 data centers around the world and a guaranteed 99.9% uptime.
Kinsta and WP Engine limit the number of visits your site can receive and how much bandwidth it can consume. If you exceed these monthly limits, then you'll be charged extra fees.
Kinsta offers free Cloudflare integration powered by firewall protection.
Kinsta and WP Engine offer free website migration to their clients.
Creating a stunning website is essential when it comes to spreading brand awareness, selling products online, providing customer support, and more.
However, it all starts with finding a reliable web hosting company that offers affordable services, flexible packages, scalable technology, comprehensive security, and advanced tools to help design your website quickly.
Kinsta and WP Engine are two dominant hosting providers offering world-class services and great hosting plans to accommodate all your needs.
But there are conflicting answers on which of the two hosting sites is the best overall. So, we will compare both web hosting providers to help you make the right choice for your website.
Let's put each web hoster's features, performance, uptime, support, customer security, and pricing side-by-side to help you make an informed decision.
Kinsta vs. WP Engine Hosting: A Side-by-Side Comparison
| | Kinsta | WP Engine |
| --- | --- | --- |
| Founded | 2013 | 2010 |
| Headquarters | Los Angeles, California, United States | Austin, Texas, United States |
| Data Center Locations | Kinsta's WordPress hosting lets you choose between 30+ Google Cloud Data center locations in the US, Canada, Europe, Asia, South America, and Australia. | North America, Europe, London, Asia/Pacific |
| Price | From $35/month | From $20/month |
| Money-Back Guarantee | 30 days | 60 days |
| Website Migration | Free | Free |
| Types of Support | Phone support and 24/7 live chat | 24/7 phone and email support |
| Average Load Time | 0.39 seconds | 0.59 seconds |
Kinsta vs. WP Engine Hosting: What is the Difference?
Kinsta and WP Engine are excellent hosting providers available in the market today. Despite both offering the best services that will enable you to build your website fast, it is essential to understand their differences to choose the most suitable for your website.
Here is an unbiased comparison of the two.
Features
The features of any hosting provider play a significant role in ensuring you design your website quickly and run it on the servers smoothly. Therefore, it's a top consideration for you to utilize a reliable hosting site.
Kinsta provides a centralized dashboard enabling you to design, review, and make adjustments at any time. You can also keep track of critical metrics of your website like site traffic and bandwidth usage through its Analytics tracking feature.
You don't have to worry about your website security, because Kinsta provides excellent security features. It has firewalls to secure your network traffic, SSL support to provide encryption and safety links between a web server and a web browser, and uptime monitoring to ensure your website runs smoothly.
Furthermore, it also has the WP-CLI feature to enable you to manage your website effortlessly. Besides the WP-CLI managing feature, Kinsta is designed with the Secure Shell feature, allowing you to operate systems and applications remotely and securely. Thanks to its customized multi-user feature, you can also work with your whole business team. It also has easy-to-use staging options to ensure you don't make unwanted changes when editing your site.
On the other hand, WP Engine offers incredible features to ensure you can run your website efficiently. First, they provide automatic WordPress updates ensuring you always use the latest version. Like Kinsta, WP Engine has advanced security system features, including managed threat mitigation, two-factor account protection, and SSL certificate options.
Other than its reliable security, you can always check your website progress, such as site speed and web traffic, through the page performance tool. You will also get free access to the Genesis Framework, a tool that enables you to build your website with WordPress. Finally, it offers development and staging sites allowing you to make changes to your website appropriately.
Performance
Both hosting providers offer excellent performance, allowing you to keep your website competitive in the e-commerce market.
Kinsta and WP Engine offer access to a Content Delivery Network (CDN), meaning your website will be accessible globally and can handle large traffic effectively. Also, both hosting sites use Google Cloud C2 servers for better performance, but Kinsta uses them in all plans while WP Engine uses them with specified plans.
Looking at their loading speed, Kinsta has an average loading time of 0.39 seconds, while WP Engine has an average of 0.59 seconds. Both hosting providers are among the leading WordPress hosts that load under 200ms. According to WordPress Hosts TTFB statistics, WP Engine took the lead with 31.8% speed loads under 200ms, while Kinsta was placed fourth with 23.7%.
So, WP Engine wins out and will be best based sheerly on performance.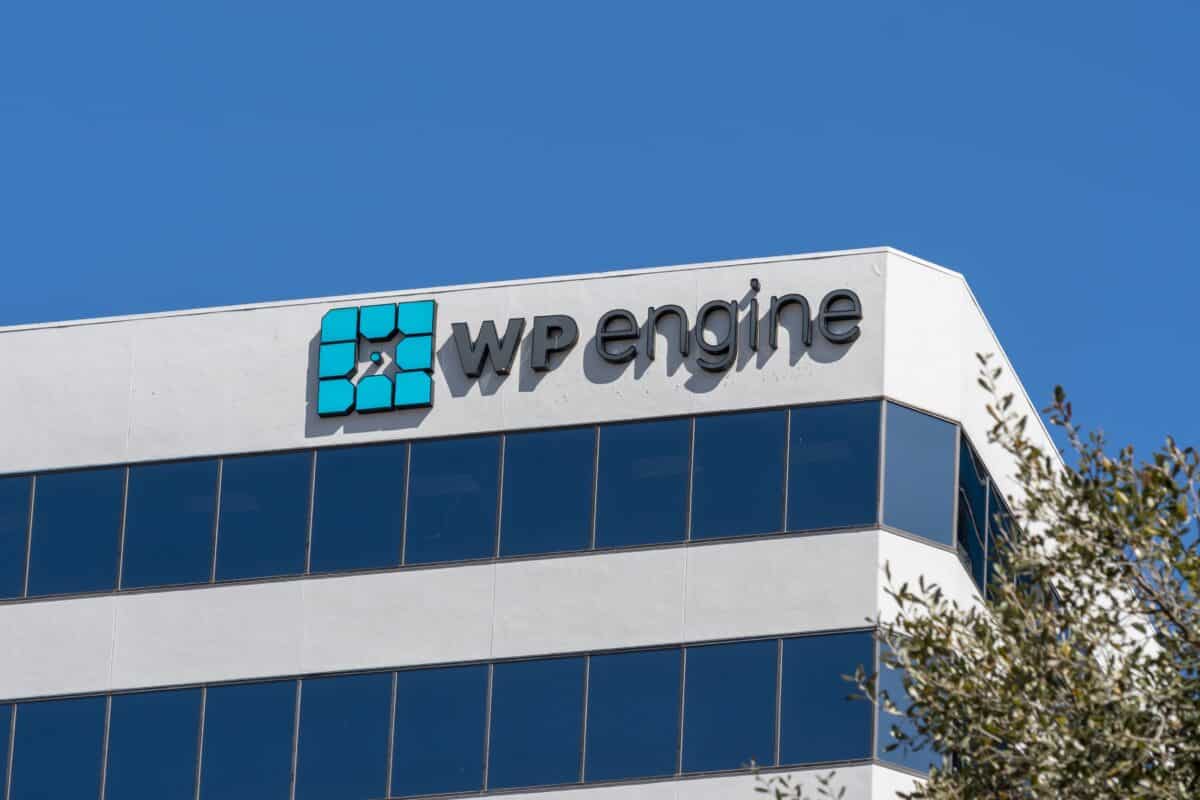 Uptime
Uptime support is a crucial factor to consider before choosing a hosting plan because it's the service that ensures your website is online.
Kinsta and WP Engine have an advanced system with a 99.9% uptime guarantee. But there is more to consider before you pick the best hosting provider for uptime.
Kinsta offers a SLA_backed 99.9% uptime guarantee but doesn't provide high availability (HA) hosting on any of their plans. They provide daily uptime checks and an automated monitoring feature that alerts their engineers anytime your website fails. If their engineers don't respond in time, Kinsta's SLA guarantees to refund your money if your website is not restored within 30 minutes. However, there are instances where Kinsta may be limited to providing uptime support, for example, when your basic authentication is enabled.
WP Engine also provides uptime monitoring that checks your website server frequently to ensure you're online. The automated uptime monitoring alerts WP Engine's engineers, enabling them to work on your website's HTTP status code almost immediately to get you back online.
Support
Technical support is another crucial factor to consider before choosing a hosting provider.
Kinsta and WP Engine have 24/7/365 support through live chat. You can also contact their support team through the numbers provided on the website or send a message when you login into your account.
They both offer multilingual support, meaning you can change your hosting support language to either French, German, Dutch, Spanish, Italian, or Japanese. However, English is the only language that has 24-hour support, meaning they have a specific time to assist other languages.
After comparing the two hosting sites, we credit both with an efficient and reliable support system for all website troubleshooting needs.
Customer Security
We saw how both hosting sites have advanced security features to protect your website information from hackers and cybercriminals. Kinsta has invested in two robust firewalls, GCP's IP-based protection firewalls and Cloudflare's enterprise-level firewall, which protect your website from denial-of-service (DDOS) attacks and block suspicious IP addresses.
Besides the two firewalls, it also has Premium Tier Network to secure all data transfers on your site and complete isolation technology that provides private software containers for absolute security. Additionally, it has free SSH access to provide secure logins and a free one-click SSL certificate with wildcard support for secure data exchange.
With WP Engine, you get a proprietary firewall to protect your website and detect malicious activity. It also protects specific files from being publicly accessible to ensure essential information on your website is not corrupted.
Similar to Kinsta, WP Engine offers a segregated hosting environment to provide 100% privacy to all its clients. Finally, it includes disk write protection to keep your website safe by detecting malicious codes.
Pricing
For many, pricing is the final determinant of your preferred hosting plan. If you settle on Kinsta, there are ten plans to choose from:
Starter for $35 per month
Pro for $70 per month
Business 1 for $115 per month
Business 2 for $225 per month
Business 3 for $340 per month
Business 4 for $450 per month
Enterprise 1 for $675 per month
Enterprise 2 for $1,000 per month
Enterprise 3 for $1,350 per month
Enterprise 4 for $1,650 per month
Note that the plan you choose will determine the services you receive on your websites, such as the number of WordPress installs and monthly visits to your website. Kinsta offers a 30-day money-back guarantee if you are not happy with their services.
On the other hand, WP Engine doesn't provide many options in its plans, but it offers 4 months of free hosting and a 60-day money-back guarantee. Here are the plans WP Engine offers.
Startup for $20 per month
Professional for $50 per month
Growth for $88 per month
Scale for $219 per month
Dedicated Custom (price given once you get in touch with WP Engine support)
Advanced Solutions starting at $600 per month
Pros and Cons of Kinsta
| Pros | Cons |
| --- | --- |
| Daily backups | Steep price point |
| Optimized for e-commerce | No email hosting |
| Great scalability | |
| Free website migration | |
| Support 34 data centers | |
| Stellar reputation | |
| Cloud-based infrastructure made for speed | |
Pros and Cons of Wpengine
| Pros | Cons |
| --- | --- |
| WP Engine delivers impressive page load speeds | Expensive |
| Not only are the online resources excellent, but their support team is also super helpful and fast. | Some plugins and themes are not allowed |
| Choose among over 20 different locations to host your website | You have to install a migration plugin |
| 60-day money-back guarantee | Only hosts WordPress |
| Free data backup and restore | |
| Free Let's Encrypt SSL | |
| Free global CDN | |
Kinsta vs. WP Engine: Which One Should You Choose?
So, which is better: Kinsta or WP Engine? Both Kinsta and WP Engine are trustworthy, high-performance options for hosting your WordPress site.
Kinsta is slightly more geared to beginners with its dedicated migration support, while WP Engine provides more options for staging and development. Ultimately, your decision will come down to specific needs, budget, and the exact features you want.
Next Up…
The image featured at the top of this post is ©Tartila/Shutterstock.com.