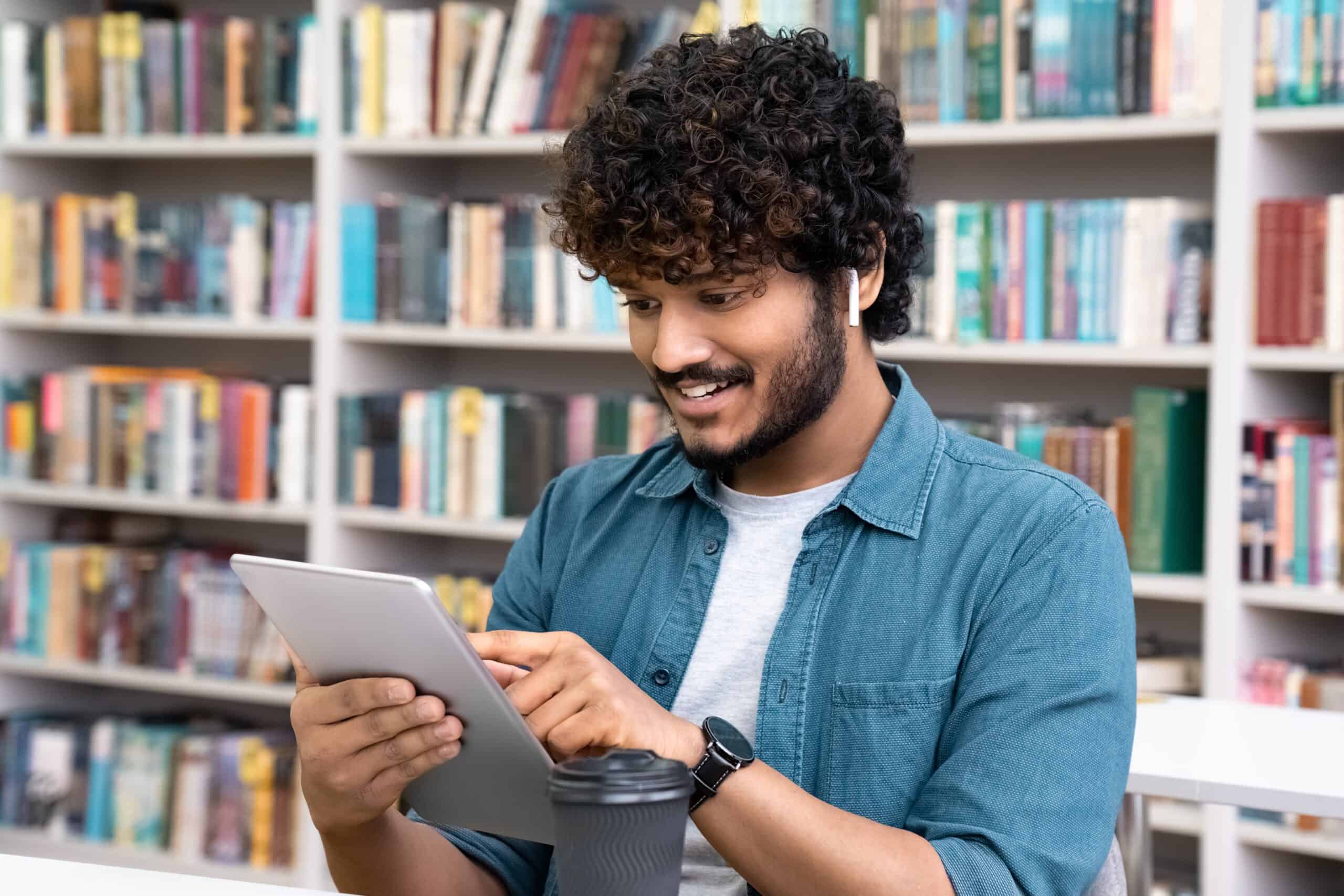 Did you know that Amazon offers two separate services that both provide access to ebooks and audiobooks: Kindle Unlimited and Audible? While they may look similar on the surface, they actually serve completely different purposes. Let's take a closer look at what the difference is between Kindle Unlimited vs. Audible.
Both services give you access to as many books as they have. You can listen to audiobooks on any device using either of these services. The differences between these two are that each one has a stronger catalog for each type of service than the other. One is simply put, much better for reading. The other one is much better for listening.
The world of e-books is a big one. It's full of hidden gems and hidden treasure, but it can also be confusing if you're not sure where to start. Kindle Unlimited is a subscription service that allows you to borrow books, magazines, and audiobooks. You can read them on your Kindle e-reader or on your phone or tablet. They have taken over as the kings of the e-book world and for a good reason.
Audible is a lot like Kindle Unlimited except for audiobooks. And with Audible you can keep the audiobooks forever. This is great if you want something that's more permanent than an e-book.
If you're not sure what to read next, these two services might help you out:
Kindle Unlimited Vs Audible: Side by Side Comparison
| | Kindle Unlimited | Audible |
| --- | --- | --- |
| Services | ebooks | Audiobooks |
| Available on | Kindle Device and any device that has the Kindle app. | Works on any computer, phone, tablet, or device that has any connection to the internet at all. |
| Catalog Amount | 1,000,000+ | 200,000+  |
| Owner | Amazon | Amazon |
| Price | $9.99 | Audible Plus – $7.49Audible Premium Plus – &14.99 |
| Subscription Length | Monthly or Yearly | Monthly or Yearly |
| Yearly Subscription Price | $119.98 per year | $149.50 per year |
| Free Trial | 30 days | 30 days |
| Regular Discounts | Weekly | Weekly |
| Year Started | July 2014 | 1995 |
| Download Options | Can even download and keep reading offline anywhere. | Can be downloaded into your Kindle library. |
Kindle Unlimited Vs. Audible: What's The Difference?
Kindle Unlimited is a subscription service that allows you to download and read ebooks from the Kindle Store. You can access it on any device that has the Kindle app, including your smartphone, tablet, or computer. 
This means that you don't have to worry about losing your place in a book if you change devices. It also means that some of these books are exclusive to this service (you won't find them on other services). It's great for people who like to read, but don't have time to go out and buy new titles or even borrow from the library every week.
Audible is an audiobook subscription service owned by Amazon. It offers a range of audiobooks, including classics and bestsellers, that you can listen to on your phone, tablet, or computer. 
The service has been around for quite some time now. And since then it's become one of the world's leading providers of audiobooks — and there are plenty of reasons why you might want to consider using it as your primary source for books-on-tape (or in this case books-in-the-cloud).
The service has over 220,000 titles from thousands of publishers in its library. These include bestsellers like Harry Potter and the Sorcerer's Stone by JK Rowling as well as lesser-known works like The Last Black Unicorn by Tiffany Haddish.
If it's not available on Audible, you can still get it through the Amazon Kindle Store where they offer both free samples of books before buying them outright or renting them for less than $10 per month.
ebooks
Kindle Unlimited is Amazon's answer to the boom in ebook subscriptions. While it has been around for years, it was previously limited to only U.S. customers and only available through the website.
Kindle Unlimited's library includes over 1 million titles, which include ebooks and audiobooks. You can use it on any device that has access to the internet and Amazon's App Store (including your TV). Synching allows you to switch from reading on your Kindle device to listening on your phone or tablet without losing your place in the book!
While Audible does have some great ebook titles, it is way outclassed in quantity by Kindle Unlimited. Audible has only 440,000+ ebooks.
Audiobooks
Audible is the best way to listen to a book. They're also the most popular format for listening to audiobooks. This is because audiobooks have been around for a long time and many people have become accustomed to listening to them. Audiobooks are also generally cheaper than other formats, which is great if you're on a budget.
Audible has the largest collection of audiobooks available. Audible has over 220,000 titles in its catalog, and it's constantly adding new books to its subscription service. That means you'll never run out of things to listen to.
While the Audible library is massive, the Kindle Unlimited library is more limited.
Available On
Amazon's Kindle Unlimited is a subscription service that allows you to read eBooks on your smartphone or tablet without paying for them individually. It also includes audiobooks and magazines, though these aren't as popular as eBooks among Kindle users. You can download your books onto any device and access them at any time. (Please note that you can only keep up to 20 books in your library at once.)
Audible is similar in that it allows users to download audiobooks directly onto their devices, but its library is much larger than what's available on Amazon. Audible can be used on any device with the Audible app or from any device that has an internet browser.
The History of Kindle Unlimited
Amazon launched the Kindle Unlimited service in July 2014 as an answer to the growing popularity of audiobooks. The idea was to give users access to a comprehensive library of books from one subscription plan.
Kindle Unlimited is Amazon's answer to Oyster's dominance in the ebook subscription world.
The Emergence Of Audible
Audible is a US-based company that was founded in 1995 and has been operating since then. It was founded by Donald Katz and James Kimball. The company is based in Newark, New Jersey.
Amazon, on the other hand, is an e-commerce giant with subsidiaries like Amazon Web Services (AWS), Amazon Prime Video, Twitch, etc. It was founded by Jeff Bezos in 1994 and has been operating ever since. In 2008, Amazon acquired Audible for $300 million USD.
Soon after they collaborated to launch the first self-service audio library on Audible's website called Audible Download Manager (ADM). This allowed users to download audiobooks from Audible's website onto their computers via ADM software which would then be synced with their devices through this software.
Audible offers two types of subscriptions: a $7.95 monthly plan that gives you one credit per month for any audiobook you want, and another plan that gives you 2 credits per month for $14.95. Audible also has a yearly subscription for $149.50. When you pay for the yearly subscription you will get access to all your credits at once(24 credits per year). Audible's credits and subscription price means you can get any audiobook for as little as $7.49.
Both plans allow you to keep your library forever, even if you cancel your subscription at any time, so there's no risk in trying it out for yourself.
Kindle Unlimited Vs. Audible: 6 Must-Know Facts
If you're an Amazon Prime member, you'll enjoy some perks of both services. 
You can use the free trials of both Kindle Unlimited and Audible. This could let you see which one works best for your needs. Both services offer a 30-day free trial, so it's easy to compare them and make a decision on which one to sign up for.
Audible is a subscription service that offers access to audiobooks, whereas Kindle Unlimited is an ebook subscription service.
Audible offers more than 200,000 audiobooks, while Kindle Unlimited offers more than 1 million ebooks.
Kindle Unlimited limits you to 20 books at a time. So once you have twenty books checked out (which is easy to do on a good week), you'll need to return one of your checked-out books in order to get a new one added to your library.
Books bought on Audible are yours to keep forever.
You can share your library for both if you have an Amazon household setup. That means your family can access the books and audiobooks with you.
Kindle Unlimited Vs. Audible: Which Is Better?
If you're looking to read or listen to more books, both Kindle Unlimited and Audible are great options. Amazon offers a free 30-day trial of Kindle Unlimited and Audible, so you can try out the service before committing yourself to it. 
You can also share your subscription with other people in your household.
However, Audible is the better option. Audible is available on more devices than Kindle Unlimited. And Audible has a wider selection of audiobooks than Kindle Unlimited. It will let you keep your audiobooks if you decide to cancel your membership. And Audible's user interface is more intuitive and easy to use than the one for Kindle Unlimited (though it still could use some improvement). All these little touches combined together make it a lot better.
I personally use both services, and I love them both for different reasons. Kindle Unlimited has definitely helped me read more books than I would have otherwise. And Audible is great for listening to podcasts or audiobooks when I'm driving or doing chores around the house.
NEXT UP…