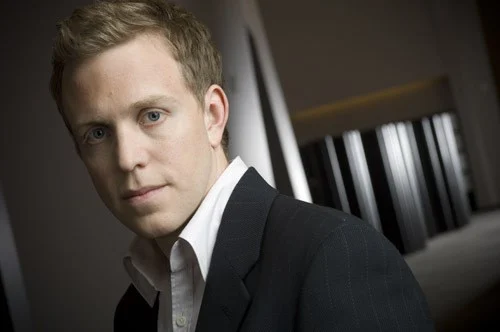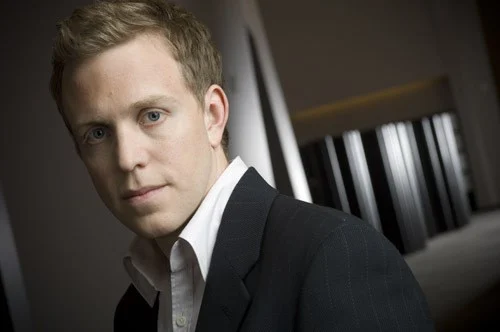 Who Is Ken Howery?
Ken Howery is an American businessman. He has been involved in some of the country's most successful business stories, including serving as a co-founding member of PayPal. During this time, Howery became a member of the PayPal mafia, the name given to the group of men who started successful business careers as founding members of PayPal.
After the founding of PayPal, Howery has been involved in numerous other businesses successes. From 2019-2021, he served as the American ambassador to Sweden. This makes him one of the only members of the PayPal mafia to spend time as a diplomat who served the United States government. 
Quick Facts
Birth

November 4, 1975

Death

December 28, 2021

Net Worth

$1.5 billion

Awards

Children

none

Nationality

American

Place of Birth

Texas

Fields of Expertise

Business
Entrepreneurship
Foreign Affairs

Institutions

Stanford University, PayPal, eBay, United States Government

Contributions

Member of the PayPal Mafia, Entrepreneur, Chief Diplomat/Chief Ambassador to Sweden
Early Life
Ken Howery was born in Texas and graduated from J. Frank Dobie High School. He performed well in school and attended Stanford University in California, where he graduated with a degree in economics. Howery was involved in many college activities and served as managing editor of the Stanford Review. 
Career
PayPal
Howery is one of the five original founders of PayPal, joining Peter Thiel, Elon Musk, Max Levchin and Luke Nosek in creating the company. In that role, Howery served as the company's first Chief Financial Officer. He served that role from 1998-2002, working with the company as it originally staffed up, created its product line, made it's Initial Public Offering, and was purchased by eBay.
Like many other members of the PayPal Mafia, Howery left the company after its sale to eBay. Unlike most others, he actually worked for the company.
eBay
From 2002-2003, Howery worked for eBay, where he served the company as its Director of Corporate Development. The job didn't last long, and Howery would leave the company to rejoin Peter Thiel.
Clarium Capital Management
Like many other members of the PayPal Mafia, Howery returned to Peter Thiel. He would rejoin Thiel at Clarium Capital Management. In that capacity, Howery served as Vice President of Private Equity. He also helped the company as a member of its research and trading teams. 
Founders Fund
The Founders Fund is a technology-oriented venture capital fund. Like many of Howery's projects, it was founded and supported heavily by Peter Thiel. 
The company boasts a very successful track record, being able to boost investments in over 200 companies and managing more than $3 billion during Howery's time with the company. Some of its most successful investments include SpaceX, Spotify, Facebook, and more.
Howery stayed with the Founders Fund for fourteen years. He left in 2019.
Ambassador to Sweden
Unlike many other members of the PayPal mafia, Howery veered into politics and government service. In January 2019, he was nominated by former President Donald Trump to serve as United States Ambassador to Sweeden. He was confirmed by a 62-32 vote in September 2019 and sworn in that October.
As Ambassador and Chief Diplomat to the country, Howery sought to improve relations between America and Sweeden. He helped the country strengthen its defense systems and improved the interoperability of Swedish and United States armed services. He also fought for increased investment in 5G technology, including investment that would use Sweeden's Ericsson components as opposed to the Chinese-made Huawai. During the COVID-19 pandemic, Howery helped to smooth out supply chain issues.
Howery's term as Sweedish Ambassador expired with the end of the Trump Presidency. 
What Is Ken Howery Known For?
Business Successes
There is no question that one of Howery's greatest successes has been his influence in the business world. He has worked at two of America's most successful recent start-ups – PayPal and eBay – and influenced countless other businesses. All of this has made Howery a wealthy man, propelling his estimated net worth to more than $1.5 billion. 
Board Membership & Non-Profit 
As a well-connected entrepreneur, Howery serves on many boards, including Quantcast, PopExpert, and ZocDoc. Howery has had a business relationship with all three businesses.
He is also a member or advisor to numerous non-profits. These include Kiva, an organization that lends money to low-income individuals in over eighty countries. The money can be used to start businesses. Howery is also a member of the Explorers Club, a group that is dedicated to scientific exploration and expeditions throughout the world. 
Howery's business success has made him a sought-after speaker. He has lectured and advised students at Harvard Business School, Stanford, and McCombs School of Business. 
PayPal Mafia
Like many other alumni of PayPal, Howery is considered a member of the PayPal Mafia. This is the group of individuals that were heavily involved with the company and its early successes from its starting point. As one of the five founders of the company, Howery can be considered one of the founding members of the PayPal Mafia.
Much of the PayPal Mafia has business relationships that are overlapping. For example, Howery went with Thiel, following him to Clarium Capital. Many of Howery's investments – such as SpaceX – have also involved company's founded or run by other PayPal Mafia members.
Ken Howery: Marriage, Children, and Personal Life
Net Worth
Howery's net worth is estimated to be $1.5 billion. 
Marriage
Howery is not currently married and never has been.
Children
Howery does not have any children. 
Ken Howery: Awards & Achievements
Young Global Leader
In March 2012, Howery was given the award of Young Global Leader by the World Economic Forum. This award – given to individuals under the age of 40 – is given to a "community of innovators" who attempt to move the world in a positive, forward direction. 
Ken Howery: Quotes
"The absolute most important thing is the people you work with—way more so than the business idea you're working on."
"Fail fast."
"Intelligence is important, but by far the most important thing is to find teams that can think very independently."
"The most important companies tend to look nothing like the companies that have existed before them, which is why all of our team members are generalists."