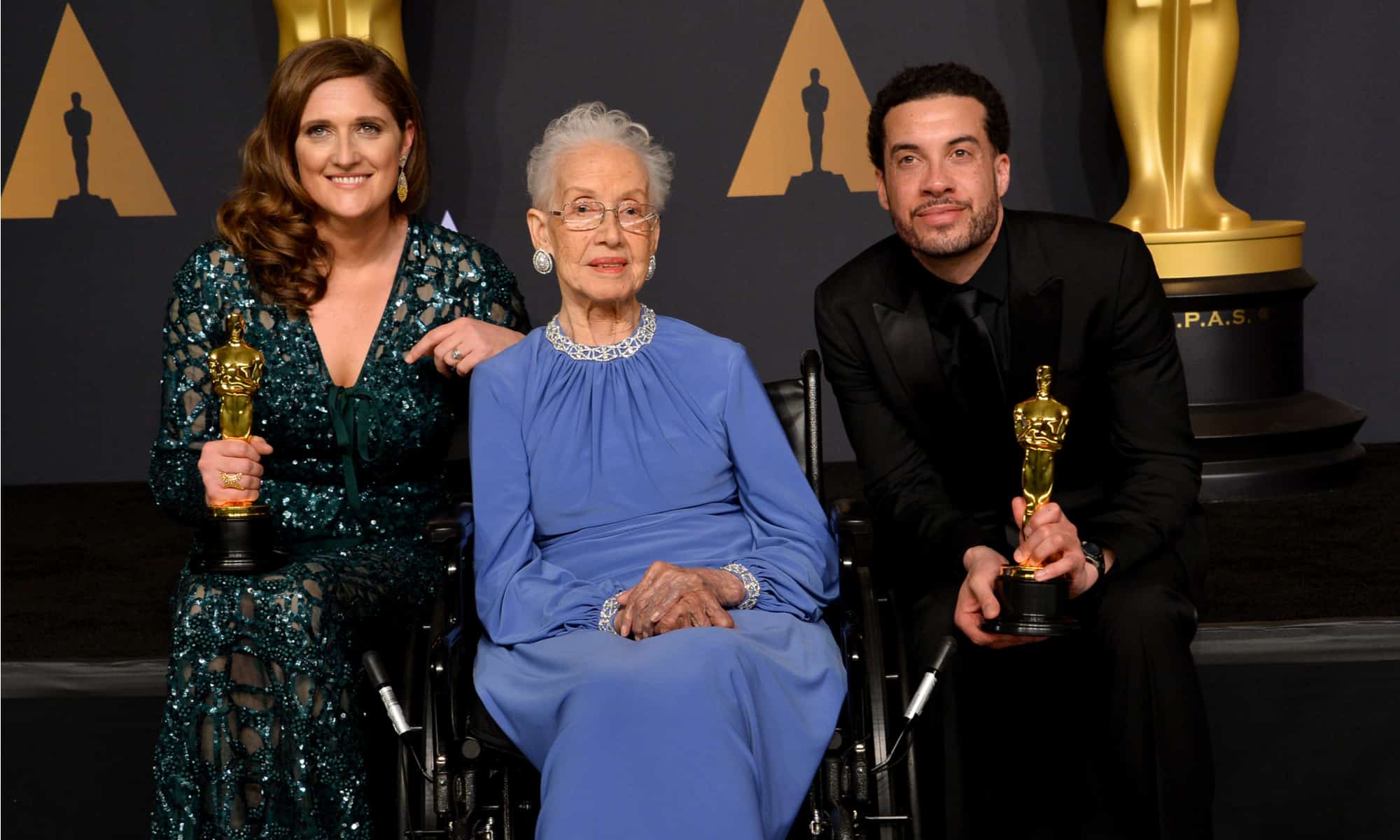 Who was Katherine Johnson?
Katherine Johnson was an American mathematician known for her work in orbital mechanics at NASA. Her work was essential for the success of several NASA missions. She spent over thirty years working on the space program, and she was intimately involved with every important mission during that time. She was there for the first manned mission. She was there for the moon landing and to help save Apollo 13. She was a great asset for America during the Space Race with Russia, and she was instrumental in verifying the calculations of the new digital computer systems of 1959. Mrs. Johnson was the first woman to co-author a scientific paper at NASA, and she was one of the first three black female NASA engineers.
Katherine Johnson has the Presidential Medal of Freedom and the Congressional Gold Medal. She has multiple honorary doctorate degrees and she's included in the National Women's Hall of Fame. Mrs. Johnson was a brilliant mathematician with a stunning IQ and an American Hero.
Quick Facts
Full Name

Katherine Johnson

Birth

August 26, 1918

Death

February 24, 2020

Net Worth

Less than $1 Million

Awards

Presidential Medal of Freedom
Silver Snoopy Award
Congressional Gold Medal
National Women's Hall of Fame

Children

three

Nationality

American

Place of Birth

White Sulphur Springs, West Virginia
Early life
Katherine Johnson was born as Creola Katherine Coleman in White Sulfhur Springs, West Virginia on August 26, 1918. Her mother was a teacher and, therefore, education was strongly encouraged in the family. Katherine Coleman exhibited strong mathematical skills and a high IQ at a young age, and she quickly worked her way to graduating high school at 14. She immediately enrolled in college at West Virginia State where she graduated with highest honors and earned a bachelor's degree in Mathematics and French four years later.
Career
Katherine Johnson spent a few years after college teaching at a public school. She took a break for several years to raise her three daughters. She started working with the space program at the age of 35.
NACA
Katherine Johnson was hired by the National Advisory Committee for Aeronautics (NACA) in June of 1953 as a research mathematician in the calculation pool. The women in this pool were mathematicians that would perform calculations all day, and verify the facts recorded on the black boxes. Mrs. Johnson was chosen to temporarily assist her male colleagues on a project where she was so successful and helpful that she wasn't sent back to the calculation pool despite the racial and gender barriers at the time.
NASA
NACA became NASA in 1958 and Katherine Johnson was promoted to an Aerospace Technologist in the Spacecraft Controls Branch. She now worked on calculating the trajectories for spacecraft. She spent the next thirty years working with NASA where she collaborated on projects from the moon landing to the Space Shuttle Program, to theoretical missions to Mars.
What Did Katherine Johnson Do?
Katherine Johnson was one of the first black female engineers for NASA. She was an amazingly talented mathematician, and she was directly involved in NASA's most important missions. She helped to calculate the correct trajectories, launch windows, and return paths for the first manned spacecraft, the moon landing, and everything else from 1959 to 1986.
What is Katherine Johnson Known For?
Katherine Johnson is known for her mathematical work at NASA in Orbital Mechanics, Launch Windows, and Trajectories.
Orbital Mechanics
Orbital Mechanics, also known as astrodynamics, is the study of objects moving in space. This generally involves rockets and space crafts, and how they move through space concerning celestial bodies. It is a very complex section of science and math. Katherine Johnson was adept at understanding how these objects would move based on her calculations. She would ask the directors of a mission when and where they would like an object to be, then she could work backward to find the correct time and place for a launch.
Launch Windows
Launch Windows are specific periods each day that a rocket can be launched so that it reaches its intended destination. The earth is constantly spinning as it orbits the sun. The moon and other celestial bodies are also involved in the equation due to their gravity and motion. Mathematicians like Katherine Johnson can calculate when these windows will exist and how to best utilize them. It is imperative to launch through these windows otherwise the entire mission will either be off course or simply fail.
Trajectories
Using orbital mechanics, Katherine Johnson was able to chart various trajectories for NASA's projects. Not only would an ideal trajectory need to be plotted, but emergency trajectories would also have to be in place as safety redundancies. If there happened to be any type of malfunction on the spacecraft, it would be imperative to have a course home ready to be utilized at any time. Sometimes preparation isn't enough. The Apollo 13 Astronauts had a serious accident with an oxygen tank, and they needed new trajectory options to be processed on the fly. Luckily, Katherine Johnson and her team were able to successfully bring everyone home safely.
Katherine Johnson: Marriage, Children, and Personal Life
Marriage
Before getting married, Katherine's family name was Coleman. She married her first husband in 1939. His name was James Goble, and he died of an inoperable brain tumor in 1956. Jim Johnson became her second husband in 1959. They lived together as a happy family for sixty years until Jim Johnson passed away in 2019.
Children
Katherine Johnson had three daughters with her first husband named Constance, Joylette, and Katherine.
Tragedy
Katherine Johnson's first husband died from an inoperable brain tumor in 1956.
Katherine Johnson: Awards and Achievements
Katherine Johnson is the recipient of several awards and honorary degrees. Here is a shortlist of some of the most prestigious awards that she has received.
Presidential Medal of Freedom
Katherine Johnson was awarded the Presidential Medal of Freedom in 2015 by President Barrack Obama. The medal is awarded to people who have made "an especially meritorious contribution to the security or national interests of the United States, world peace, cultural or other significant public or private endeavors." Katherine Johnson's contributions to math, science, and space travel along with her strides in race and gender equality make her a worthy inclusion to the list of recipients.
Silver Snoopy Award
The Silver Snoopy Award is a special honor that is presented to NASA employees and contractors as a sign of appreciation "for professionalism, dedication and outstanding support that greatly enhanced space flight safety and mission success."
Congressional Gold Medal
The Congressional Gold Medal is the highest expression of national appreciation for distinguished achievements and contributions by individuals or institutions. The medal is similar in stature to the Presidential Medal of Freedom. The obvious difference is that it is awarded by Congress instead of the President. Each Congressional Gold Medal is unique to each winner. The US Mint creates a distinctive design for each recipient. Unlike most medals, the Congressional Gold Medal is to be displayed and not worn. Katherine Johnson was awarded her medal on November 8th, 2019.
National Women's Hall of Fame
The NWHF is an American organization that was founded in 1969 to honor women for "the changes they created that affect the social, economic or cultural aspects of society; the significant national or global impact and results of change due to their achievement; and the enduring value of their achievements or changes."
Katherine Johnson Published Works and Books
Scientific Papers
In September of 1960, Katherine Johnson was the first woman to co-author a scientific paper at NASA. She co-authored 26 scientific papers in total during her time there. For example, one paper was on the trajectory of Alan Shepard, the first American in space. Another was to verify the computer's numbers for John Glenn's orbit around the earth.
Sale
My Remarkable Journey: A Memoir
Hardcover Book
Johnson, Katherine (Author)
English (Publication Language)
256 Pages - 05/25/2021 (Publication Date) - Amistad (Publisher)
Katherine Johnson released a memoir of her life. It was co-authored by two of her daughters, and it was released a year after Katherine Johnson's death.
Sale
Katherine Johnson and her daughters began to write children's books together. "One Step Further" is a part of the National Geographic Kids Collection that shares the story of Katherine Johnson's path through life.
Katherine Johnson Quotes
"Everybody was concerned about them getting there. We were concerned about them getting back."
"Do your best. But like it! Like what you do; then you will do your best."
Last update on 2022-09-16 / Affiliate links / Images from Amazon Product Advertising API