Tesla's mighty gigafactories dot the globe, a testament to its prowess in assembling EVs in greater numbers than any of its current competitors. Tesla operates three gigafactories in the USA, its home country, including Gigafactory Texas, Gigafactory Nevada, and Gigafactory New York. Gigafactory Shanghai came later as Tesla's first overseas expansion.
Tesla didn't break ground on Gigafactory Shanghai until 2019 but managed to get the facility running in the same year. Giga Shanghai, officially styled Gigafactory 3, isn't the biggest of Tesla's gigafactories.
However, it's a crucial hub in Tesla's international business, making cars for export to Asia, Europe, and maybe even America. Construction workers built the entire facility in just 168 working days. Elon Musk's company managed one of the fastest establishments of a new factory of this size in history.
The famed EV automaker also had enough clout to secure an exemption from China's usual business rules. The Chinese government usually requires a partnership with a local company for foreign enterprises in China.
The state waived this rule for Tesla, unusually allowing it sole ownership over its facility. Here's a look at how big Gigafactory Shanghai is – not just in a physical sense but as a major cornerstone of Tesla's worldwide strategy.
Gigafactory Shanghai: Big and Soon to Be Bigger
Gigafactory Shanghai measures 9.3 million square feet, though the currently active production area is only part of that space. The building doesn't qualify as Tesla's largest Gigafactory location.
Tesla hired about 2,000 workers to build EVs at the facility initially, a major economic benefit for the area. By now, more than 8,000 employees operate the production lines at the Gigafactory.
Chinese regulations establish an upper limit for factory sizes, meaning Tesla can't add much to the existing building's footprint. The height of factory buildings also can't exceed 100 feet, limiting vertical expansion as well.
For this reason, Tesla is currently building a second Gigafactory in Shanghai as a separate structure to the south of the first. Since this is said to equal the first facility in size, it will presumably need another 8,000 or more workers to operate at full capacity.
Doubling the Size of its Facilities
Gigafactory Shanghai is an important part of Tesla's strategic goals, but it still has lots of room for expansion. While it's focused on building Model 3 and Model Y EVs, there's space for plenty of improvement even here.
The factory's workers made only about 30% of the needed Model 3 parts on-site at the start of 2022. Tesla made the other 70% of its components outside China and shipped them in for assembly. This, of course, makes manufacturing costs quite a bit higher, even if Shanghai is still one of Tesla's thriftiest facilities.
Tesla is prioritizing making a wider range of Model 3 parts at the site. It's therefore building at least part of the new manufacturing space for just this purpose. Exactly how much room it means to add to Model 3 production isn't known publicly.
The EV automaker plans greatly expanded 2023 production, both for sale in China and shipping to Europe. It has had crews on-site erecting new buildings throughout 2022. The production facility area will probably roughly double once the new construction push ends.
According to info gathered by AutoEvolution, the new expansion isn't being tacked onto the existing building. In a departure from the expanded floor area at Gigafactory Nevada, Tesla is raising a second Gigafactory Shanghai close to the first.
The new factory is said to be able to build 1 million EVs yearly. Meanwhile, the improved original building will also crank out about a million every 12 months. As a result, the paired factories should make 2 million Model 3s and Model Ys annually for in-country sales and export.
What's Happening at Gigafactory Shanghai
Tesla currently uses Gigafactory 3 to build Model 3 and Model Y EVs. It sells about 60% of these vehicles in China itself, shipping the other 40% to Europe, Australia, and Japan. It may continue exporting vehicles to Europe for some time, given the labor problems at Gigafactory Berlin.
Tesla has hired only around 7,000 of the 12,000 workers needed to reach Giga Berlin's production targets. The company pays about 20% less than competing German automakers, the union IG Metall says. This lower pay explains Tesla's poor hiring success in Germany and the extreme turnover at its Berlin factory.
Tesla generated 60% higher sales in China year-over-year for 2022's first three quarters before faltering in Q4. Gigafactory Shanghai's Model Y production surpassed its Model 3 manufacture for the first time in August 2022.
Tesla intends to bring two new electric vehicle models to China's shores in 2023. It will start selling the Plaid trims of the Model S liftback and the Model X mid-size crossover.
At this point, the company will import all of the Model S and X EVs to China rather than assembling or manufacturing them locally. This plan will likely make the vehicles considerably more expensive for Chinese buyers than the EVs made in Shanghai.
While Gigafactory 3 isn't yet making Model S or X cars for the Chinese market, it's still one of Tesla's most important plants. It manufactures about a third of Tesla's total global EV output as of late 2022. The company also uses it as a testing site for manufacturing technology and methods it later uses at other Gigafactories.
Gigafactory Shanghai's Future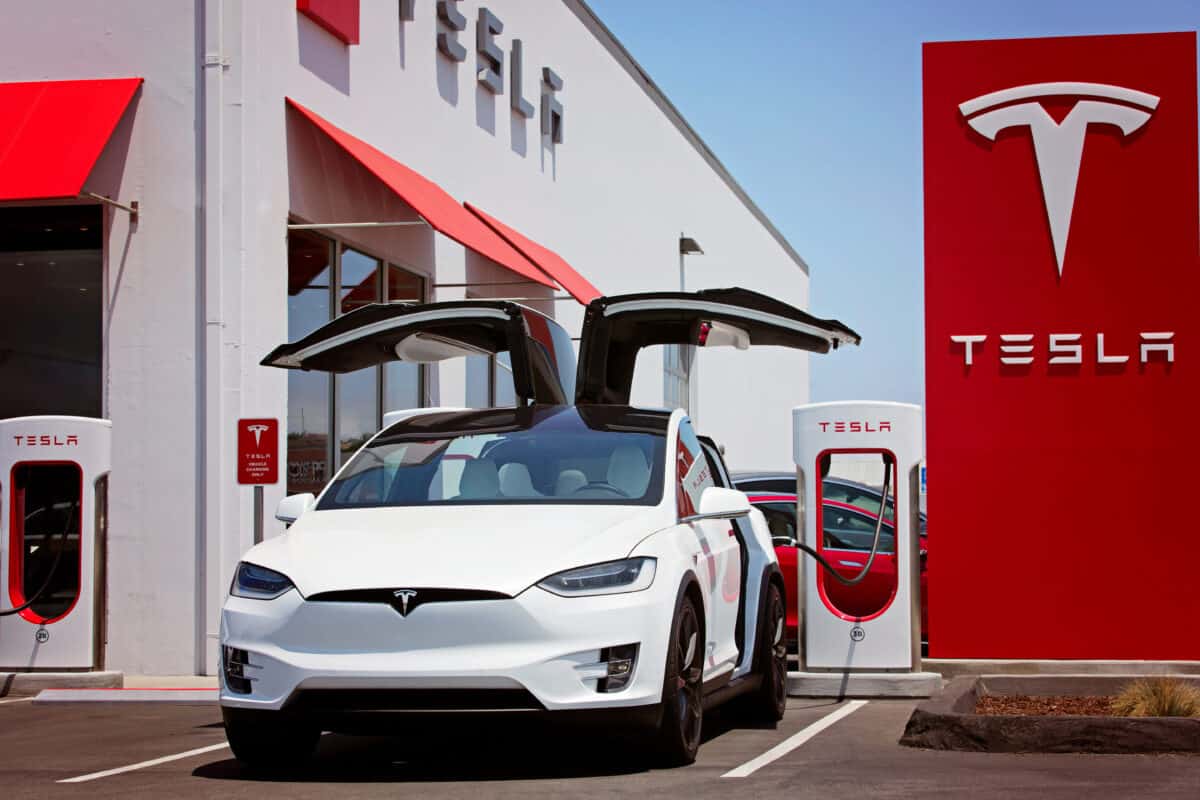 Tesla's production at Giga Shanghai stumbled at the end of 2022, moving forward into 2023. The company suspended manufacture at the site in late December and plans another pause in January 2023's second half, Reuters reports.
It hasn't given an official reason for the two halts, though rising COVID-19 cases and weakening Chinese demand are probably involved. It also cut prices in China by about 9%, trying to stimulate interest after late-year sales fell 28% year-over-year.
The Gigafactory isn't Tesla's only foothold in the extremely large and important Chinese market. The company's production there is supported by several other major initiatives. The company has constructed roughly 1,500 Supercharger network stations in China.
These locations house over 10,000 individual Level 3 DC fast chargers to keep China's Tesla EVs supplied with power. This represents more than 25% of Tesla's total Supercharger network worldwide.
Tesla also opened its fourteenth "experience center" in China in the summer of 2022. The centers enable test drives, offer maintenance and repair, and let potential buyers view all available models.
Tesla says it's continuing to look for more ways to expand its presence in China. With its intensely polluted cities, China's government is highly favorable to electric vehicles which, combined with the size of China's population, makes it a great market for EV manufacturers.
Gigafactory Shanghai and Tesla's U.S. Operations
While Gigafactory Shanghai has mostly focused on supplying EVs to China and Europe, it may soon have a big impact on Tesla's USA operations, too. Reuters gained intelligence in November 2022 that the company is investigating if it can import Chinese-built EVs into America.
Elon Musk denied the article's validity, calling it false. However, Reuters offered a lot of detail from the anonymous insiders who talked to it.
If the information is right, Tesla wants to bring a handful of EVs built at Gigafactory Shanghai into the USA in 2023. This small batch would be built to match American legal standards for component construction and other benchmarks.
The sources said imports to Canada are also under consideration. Tesla's team is examining whether the parts made by Chinese partners meet the two North American countries' strictures. Tesla makes cars at Gigafactory Shanghai far cheaper than it can in the USA. Of course, the direct manufacturing cost is only part of the picture.
The United States government currently imposes a 27.5% tariff on imported passenger vehicles originating in China. Both EVs and ICE models are subject to this tariff.
Shanghai-made Tesla EVs also wouldn't qualify for the $7,500 tax credit offered to American-assembled EVs under the Inflation Reduction Act. Any cost savings from cheaper labor and materials in China would have to be enough to offset these disadvantages.
A New Gigafactory Head and Maybe a CEO
Gigafactory Shanghai's top executive Tom Zhu appears to be heading to the USA to run Gigafactory Texas. The company wants to boost Model Y production at Giga Texas to 75,000 EVs quarterly, starting in the first quarter (Q1) of 2023.
With Giga Shanghai's focus on Model Y manufacture, Zhu likely has the relevant experience for running Texas' production spike. Tesla hasn't said if it's planning Zhu's tenure at Gigafactory Texas to be permanent or just a temporary oversight at the start of the new production run.
Zhu managed the lightning-fast construction of Gigafactory Shanghai which saw it go from ground-breaking to production in under six months. However, as sources point out, the legal and economic situation in China is very different from the USA. Zhu's leadership also benefited from an extremely short supply chain, with China being the world's biggest lithium and EV battery producer.
Another scuttlebutt points to Tom Zhu as a replacement CEO for Tesla, taking over from Elon Musk entirely. Solid information appears to have Zhu leaving China entirely, with his job as Tesla China's president ending.
At the same time, he will continue to work at Tesla, regardless of his possible Gigafactory Texas posting. Zhu seems likely to end up at a top post in Tesla's global operations. It's unknown yet if he will take over the CEO role from Elon Musk. However, the executive reshuffle underlines just how important Gigafactory Shanghai is in Tesla's overall structure.
No matter the exact size of Giga 3's physical building, the Shanghai operation is clearly one of the "biggest" Gigafactories in terms of importance. Located as it is in one of the world's largest single-country EV markets, it's likely to continue having an outside influence on Tesla's future.