Key Points
Jack Selby is best known for being a member of the PayPal Mafia, Paypal founders and employees who went on to found or fund other tech companies.
While the amount is unknown, Selby make a fortune when Ebay purchased PayPal in 2002.
His success with PayPal propelled his career as a film producer and venture capitalist.
Selby continues to produce films today.
Jack Selby was one of PayPal's original employees and later oversaw the company's corporate and international operations as Senior Vice President. At PayPal, he developed a relationship with Peter Thiel, one of the company's co-founders. This relationship has served Selby well. In 2002, Selby and Thiel co-founded Clarium Capital Management.
Selby started pursuing his interest in film by producing his first movie, The Last Rites of Ransom Pride, in 2010. Since then, he has produced a number of movies. While he continues to produce movies, Selby is, yet again, working closely with Thiel as Managing Director of Thiel Capital.
Quick Facts
Full Name

John (Jack) Selby

Net Worth

$50 million

Nationality

American

Place of Birth

USA

Fields of Expertise

["Economics","Venture Capital Investing","Asset Management","Portfolio Management"]

Institutions

PayPal, Thiel Capital, Hamilton University, Clarium Capital Management, SpaceX, FreedomPay, Q Bio, POPSUGAR, InvisionAZ, Arizona Technology Innovation Summit

Contributions

Cofounder of Clarium Capital Management
Who is Jack Selby?
Jack Selby is a member of the "PayPal Mafia" who has since become a film producer and venture capitalist. As one of the original members of the PayPal crew, Selby gained fortune overnight after selling PayPal to eBay in 2002. Selby paired with Peter Thiel to co-found Clarium Capital Management in the same year.
Due to his successful involvement in the early days of PayPal, Jack Selby was free to use his wealth to pursue his interest in producing films while continuing to fund technological startup ventures. Selby's most well-known film is "Fastball".
Early Life
Jack Selby has been tight-lipped about his life before and after gaining his wealth from his involvement in PayPal and Confinity. Not even his exact birthday is listed on his social media. What is known is that Jack Selby was born in 1975 somewhere in the US. He attended Hamilton University from 1992-1996 where he graduated with a BA in Economics. After graduating from Hamilton University, Selby worked for a few years in Germany before becoming involved with PayPal, Inc and Confinity, LLC.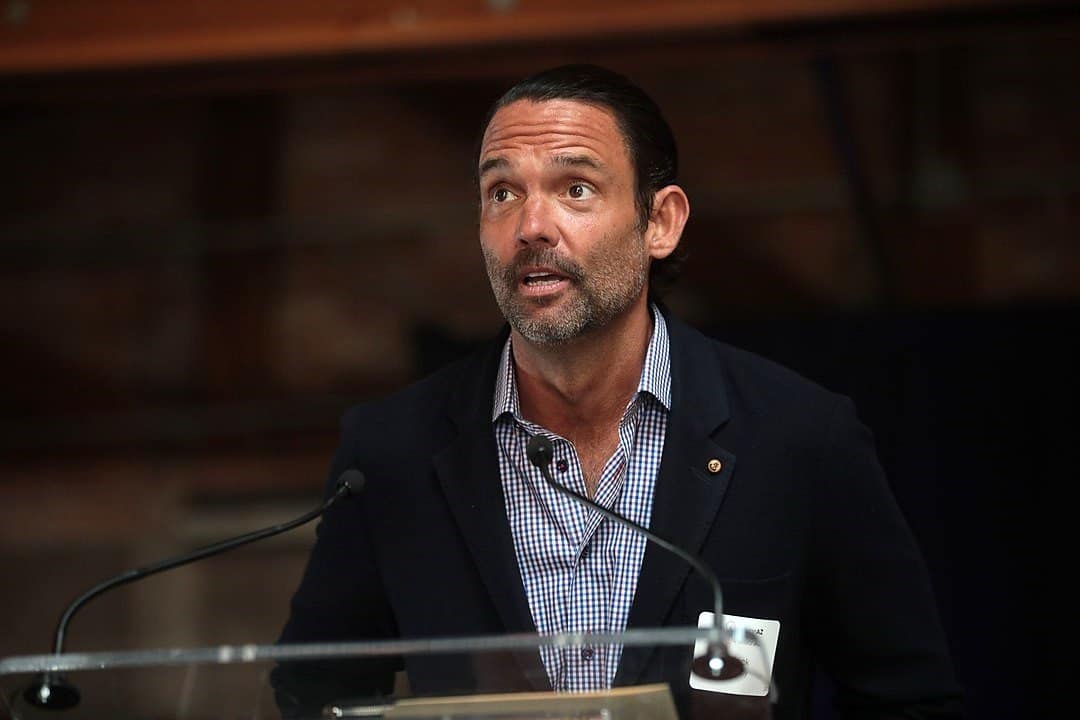 Career
Before PayPal
Selby graduated with a degree in Economics from Hamilton College. He worked at Gesellschaft fr Trendanalysen, GFTA Analytics GmbH, and Sasco Hill Securities using his economics degree to help capital management and investments.
PayPal
Selby operated as the Senior Vice President of Corporate Development at PayPal, Inc as well as the Vice President of Corporate Development at Confinity, Inc. His position at PayPal is the success he needed to launch his career as a film producer and venture capitalist.
Co-founder of Clarium Capital Management
After the sale of PayPal to eBay, Selby paired up with Peter Thiel to form Clarium Capital Management where Selby still holds a position as Managing Director to this day.
Film Producer
Selby pursued his interest in film as a producer starting with his first release in 2010, The Last Rites of Ransom Pride. Here's a quick list of the movies produced by Jack Selby:
Bernie
Comic-Con Episode IV: A Fan's Hope
The Sacred
Dirty Weekend
Freeheld
Fastball
Dinner in America
Silk Road
He has also recently completed the production of a film to be released in 2022 titled Windfall.
Venture Capitalist
While Jack Selby appears to focus mostly on his film production, he is still an active venture capitalist. He is involved in "angel investing" as well as active investments as the Managing Director at Thiel Capital.
What Is Jack Selby Known For?
Jack Selby is most commonly known as a member of the Paypal Mafia, film producer, and venture capitalist. He has produced nine films among which is the critically acclaimed "Fastball".
Jack Selby: Marriage, Divorce, Children, and Personal Life
Net Worth
Jack Selby's estimated net worth is around $50 million.
Family and Home
Selby has done an excellent job of keeping his life private. Even with his involvement in investing and film production, he has managed to stay away from giving away private information such as his birth date. It is not publicly known if he has a wife or children. His public photos show that in 2019 he has a wedding band signaling that he has a wife, but no public mention of this wife can be found.
"Tips for Jesus"
Sometime in 2013, an anonymous tipper began leaving tips of more than $1,000 and sometimes up to $5,000. The "anonymous" benefactor showed his gratuity offering through photos of his receipts and gifts on an Instagram account titled "tipsforjesus". Even the receipts were signed "Tips 4 Jesus".
He continued this trend anonymously for four years before Jack Selby revealed that he was indeed the man behind the "tipsforjesus."
Jack Selby Film Productions
Selby is steadily growing his list of produced films.
The Last Rites of Ransom Pride
Released in 2010, The Last Rites of Ransom Pride is a western drama centered around a woman attempting to bring her lover, an outlaw, home for his burial. This was Selby's first produced film.
Bernie
Based on a true story, Bernie is a film about a mortician who becomes friendly with a wealthy widow. As their relationship deepens, the widow becomes more and more controlling of Bernie's life. The film details the great lengths he went through to separate himself from her control.
This film gained a little controversy for the actor, Jack Black, as some believed the film was a poor defense for a "guilty" man.
The Sacred
A supernatural tale released in 2012 follows a young girl who visits her deceased aunt's cabin to gain creative inspiration. The girl, Marie, finds that she is not alone in the cabin as she is confronted by evil spirits.
Dirty Weekend
Co-workers Les and Natalie find themselves in an Alberqueque airport during a flight delay. As they grow tired and agitated by the service workers in the airport, Les decides to go downtown. Natalie follows suit and soon finds that Les is not just trying to get away from irritating workers. The film follows the pair as they slowly grow to learn each other's "dirty" secrets.
Freeheld
Freeheld tells the story of a New Jersey police officer and her registered domestic partner who battle to ensure they receive the officer's pension benefits after she is diagnosed with terminal cancer.
Fastball
Fastball is a critically acclaimed documentary narrated by Kevin Costner. The film follows a cast of baseball legends and scientists who dive deep into the details about what happens in the 396 milliseconds it takes a fastball to reach home plate to decipher who threw the fastest pitch ever.
Dinner in America
A punk rocker hiding from the law and an obsessed fan unexpectedly fall in love and travel through America's decaying Midwestern suburbs.
Silk Road
Silk Road is an imagined retelling of the true story behind a dark web trade site known as the Silk Road. The drama follows a young Ross Ulbricht as he creates and runs the Silk Road as DEA agent Rick Bowden goes undercover to bring him down.
Windfall
A film set to be released in 2022 about a couple who arrive at their vacation home only to discover that it's been robbed.
Jack Selby Quotes
"Arizona has a reputation of being a Barry Goldwater 'pull yourself up from your bootstraps and make your way'."
"Straws are now outlawed in San Francisco or San Francisco county and who knows where the madness will end."
"Starting up a new technology business, Saudi is clearly a market that you really want to focus on."
The image featured at the top of this post is ©Gage Skidmore / CC BY-SA 2.0, Flickr.