Tesla is forever one of the most talked-about companies in the world, and it doesn't seem to be slowing down any time soon. Whether it's because the CEO is buying one of the largest social media platforms in the world or something as simple as Q3 earnings have been released, Tesla and its shares are ALWAYS in the news. If no news is good news, does that mean Tesla is in trouble? Well, understanding the value of Tesla stock and its future price is a science that nobody has nailed down quite yet, but nevertheless, we still try. Today, we are going to be looking at Tesla, and hopefully giving some insight as to whether or not Tesla is a good stock.
Understanding the Peaks and Valleys of Tesla Stock
In order to understand where Tesla is today, we need to understand how it got here. Thankfully, the extremely large price action (changes in stock price) swings have all occurred within the past few years. Tesla is a relatively new company that only first went public (was listed on the stock market) in 2010. Account for the stock splits, Tesla first went public at around $1.50 and is currently dancing around the $220 mark. For the early years of Tesla, the share price really didn't fluctuate that much. It wasn't until 2020 that the real price swings that put Tesla on the map today began to happen.
A Climb to the Top
In 2020, a few things happened that ended up pushing Tesla to become the most valuable company on the planet for a time. First, let's talk about what Tesla does. As an EV (electric vehicle) maker, Tesla is trying to lead the future in electric cars and battery technology. 2020 was probably the first time that these sorts of realities started to hit the public in a real way. Tesla wasn't just a future company, and the neighbor getting a Model S showed it! Additionally, the CEO of Tesla, Elon Musk, started to really make a name for himself. As an internet phenom, Musk memes and tweeted his way to international notoriety, while at the same time bringing attention to the company.
By 2021, Tesla was already a household name, the company had started to really put out higher vehicle numbers, and Musk was (in)famous. Then, in something known as a "short squeeze," a bunch of shorts (negative stock bets against the company) expired. This $40 billion short squeeze, positive governmental communication around green technology, and the existing hype around Tesla pushed the stock price to unprecedented levels, hitting an ATH (all-time high) of around $415 in November 2021.
A Ride to the Bottom (Halfway Down, At Least)
As happens with a lot of popular companies, it was eventually time for a reality check. This correction came due at the beginning of 2022, although Tesla really isn't to blame for a lot of the negative price action. 2022 was tumultuous for almost every company (and continues to be). Most analysts attribute the global market downturn to a few things, namely the Russia-Ukraine conflict, widespread supply chain issues, overall economic fear, and rising interest rates. Additionally, the conversation around Elon Musk and his Twitter acquisition worried investors as to whether the CEO really needed another project to distract him.
People may disagree on which and how much each factor played a role in Tesla's share price decline (a reduction of nearly half), but ultimately, Tesla is valued at about half of its ATH back in November 2021.
Is Tesla a Good Stock?
Now that we understand how we got to the current price, we can start asking questions like "Is the price fair," or "Should I invest now?" so let's get into the weeds a bit on some of the company's fundamentals.
Financials
Despite seeing their share price drop nearly 50% over the past year, Tesla's financials are still looking really solid. There are a lot of numbers we can look at, but here are what many people find to be among the most important:
| Quarter | EPS | Revenue |
| --- | --- | --- |
| Q3 2022 | Beat 5.23% | Miss -1.96% |
| Q2 2022 | Beat 26.89% | Beat 0.01% |
| Q1 2022 | Beat 42.31% | Beat 5.08% |
| Q4 2021 | Beat 6.88% | Beat 6.49% |
Over the past year, Tesla has reported an increase in its EPS (earnings per share) for every single quarter and has beaten estimates. Additionally, they have announced an increase in Revenue, only missing the mark slightly for the first time this most recent quarter. This tells us a few things. First, Tesla is continuing to improve its profit margins in relation to the number of shares it has (hence, EPS). Second, they are continuing to grow revenue, despite a bearish economy. Year on year, Tesla has increased revenue by 56%, net income by 103%, profit margins by 30%, and is reported an increase in cash on hand of 1063%. There are a lot of other figures to look at, but it's clear that they are moving out of the baby phase of product scaling and are really starting to become the world leader in EVs everyone hoped they would.
Products and Deliveries
One of the most important metrics to look at for Tesla is its actual delivery numbers for new cars. Delivering cars is essential since that's pretty much the only real way the company is making money right now. As it stands, Tesla has increased deliveries year on year and seems to be scaling its numbers really well. In Q3 2022 alone, they delivered over 330,000 vehicles, a significant increase year on year (Y/Y) and even over the previous quarter. 330,000 is a really, really big number, and the company is already the largest manufacturer of EVs in the world by global units sold.
The main problem with this massive scale-up of deliveries and manufacturing is that quality control becomes an issue. In fact, it's become one of the major issues for Tesla and is scarring its brand image for many consumers in the market. Panel gaps, software bugs, delivery delays, and a LOT of other build issues continue to plague the company. Currently, there aren't a lot of other competitors in the space, but these are the sorts of problems that would historically push people towards another company. If Tesla doesn't fix its build quality problems before another large automaker is ready to offer a better alternative, it could be in trouble.
The CEO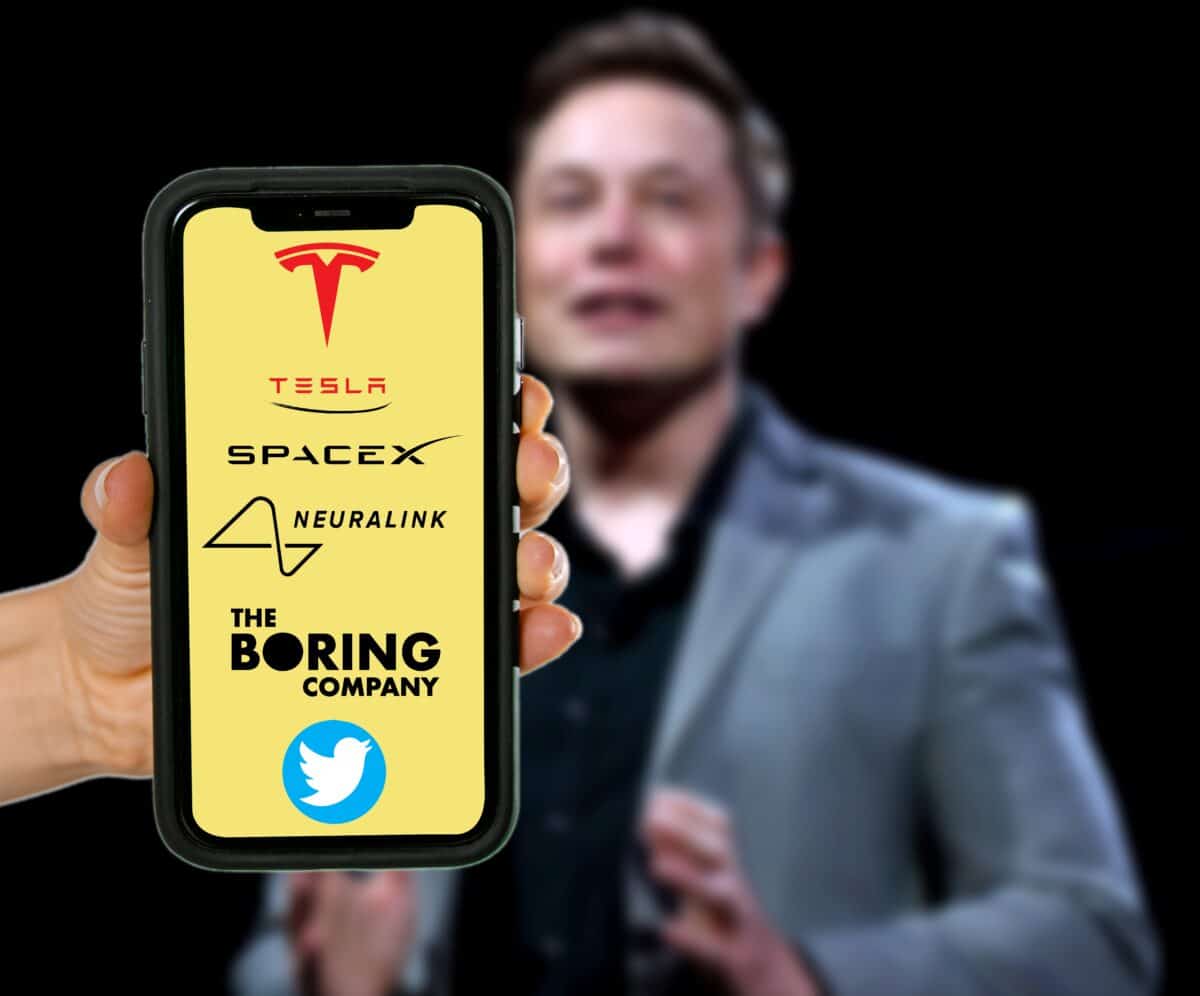 Leadership is key when talking about the future of any company, and you can't really talk about Tesla without mentioning Musk. As the sitting CEO, he has sway over the direction and stability of the company, a fact which has kept institutional investors a bit at bay and allowed retail investors (regular people not affiliated with an institution) to take a majority holding in the company. Musk is often viewed as a loose cannon, and with the recent Twitter acquisition, he may be a distracted cannon at that. Twitter makes the 5th large company that Musk owns, and the jury is still out on whether he has been doing a good enough job leading Tesla in the first place.
Conclusion
Our conclusion is that Tesla is and will likely remain the largest EV automaker for some time. Still, with the currently bearish market and apparent instability of Elon Musk, the company could still be in for some price instability, despite its strong financials. With that in mind, the stock is probably still good, especially when compared to last year, but could experience more price swings in the coming months and years. Buying or selling could be a bit riskier, and current holders are probably in the best position to see what happens next.
Here's a quick breakdown:
Tesla still has really good financials, despite looking down the barrel of a recession and bear market.
Elon Musk needs to show investors that he isn't distracted by his side projects, or it could cause people to run.
Tesla needs to tighten up its quality control to avoid permanently tarnishing its brand and product image.
The coming market and consumer outlook will probably carry Tesla with it, regardless of how many cars they are delivering.
The image featured at the top of this post is ©Mike Mareen/Shutterstock.com.