Key Points
Apple Vision Pro, a mixed-reality headset, is set to release in early 2024 with a $3,499 price tag
The device features an ultra-high-resolution display system with 23 million pixels and functions with visionOS, the world's first spatial operating system
Apple Vision Pro faces competition from Meta Quest Pro, which offers similar mixed-reality capabilities at a lower price of $999
Apple has sold more than two billion iPhones since the product's first release in 2007. In 2022 alone, more than 50% of Apple's nearly $400 billion in revenue came from iPhone sales. Needless to say, Apple knows how to develop, market, and sell a successful product. While the tech titan certainly has its fair share of hits, it's not immune to failure. It begs the question: Does Apple know which products will be a success and which ones will be a failure before they're released? And what does this say about the success of the upcoming Apple Vision Pro headset?
Apple Vision Pro Specs
Product Type
Mixed-reality headset
Developer
Apple Inc.
Manufacturer
Foxconn
Release Date
TBA (Early 2024)
Introductory Price
$3,499
Operating System
visionOS
System-on-a-Chip
Apple M2
Apple R1
Display Type
Micro-OLED
Display Quality
4K with HDR
Number of Pixels
Approx. 23 million
5 Must-Know Facts About Apple Vision Pro
Apple Vision Pro lets users take 3D photos and videos. Additionally, two-dimensional images and videos from a linked Camera Roll are presented with added depth.
Unlike other VR headsets on the market, the Apple Vision Pro doesn't use controllers. Instead, a series of cameras and sensors track and respond to users' actions.
Apple Vision Pro comes with EyeSight: an exterior display that shows footage of your eyes when others are around, allegedly for more human-like interaction.
An external battery pack supplies the Apple Vision Pro with two hours of battery life. For longer use, the Apple Vision Pro supports tethering to compatible Apple devices and ports.
The Apple Vision Pro's 4K display has more than 20 million pixels. That's much more than usual for a VR headset (most of which display in 2K or lower).
Is Apple Vision Pro Going to Be a Huge Success?
Apple will release its new mixed-reality headset, the Apple Vision Pro, in early 2024. Unless some major new development causes delays soon, it's safe to assume Apple will stay true to its word and stick to that date. One thing that's less safe to assume? Whether the Apple Vision Pro is going to be a huge success. How can we make an educated guess about the mixed-reality headset's potential sales? Success is about more than sales, too. Performance plays a big part, as well. To find an answer about the future, let's consider Apple's past.
Apple's Direction Under Cook
A mixed-reality headset has long been a priority of Apple CEO Tim Cook. To know if the Apple Vision Pro is going to be a success or failure, it helps to look at it through this lens. It raises an even bigger question: Has Tim Cook been a success? After taking over for Steve Jobs in 2011, Apple has more or less continued to thrive under Cook's leadership. From the Apple Watch to the AirPods to the HomePod, Cook has kept Apple's focus on creating innovative products that solve our everyday problems.
Beyond these new product launches, Cook has also overseen the improvement of iPhone, iPad, and Mac product lines. Additionally, Cook has helped elevate Apple to become one of the most sustainable companies. Cook accomplished this through an increased focus on renewable energy, which reduced the company's carbon footprint in turn. Need more proof? Apple's stock value has skyrocketed since Cook's takeover, going from around $11 a share in 2011 to over $180 a share as of this writing. This all bodes well for the Apple Vision Pro.
Apple's Recent Product Launches
For further guidance on Apple Vision Pro's potential success, let's look at Apple's recent product launches under Tim Cook. Surprisingly, the tech company has not kicked off a major new product line since the introduction of the Apple Watch in 2015 and the Apple AirPods in 2016. Compared to Steve Jobs's tenure as CEO, Tim Cook's time at Apple's helm looks a lot less innovative in this light. That's not to dismiss the success of the Apple Watch or the AirPods, however. Both product lines continue to sell quite well for the company.
Year after year, Apple continues to announce new generations of iPhones, iPads, and Macs. This is one area where Tim Cook's time as CEO faces criticism. Apple enthusiasts, skeptics, and critics alike have taken issue with the way these product lines get progressively less innovative over time. Compared to the early days of the iPhone, the iPad, and the Mac, modern generations of these flagship products seem to make fewer significant changes from one year to the next. This criticism might make some look at the new release with skepticism.
History of Apple Vision Pro
To understand how the Apple Vision Pro will perform commercially, let's consider how it performs technologically. Apple announced the mixed-reality headset on June 5th, 2023. The innovative spatial computer combines digital content with the real world, allowing users to immerse themselves in a 3D user interface. The device features an ultra-high-resolution display system with 23 million pixels across two displays — far more than anything you'll find with a rival headset.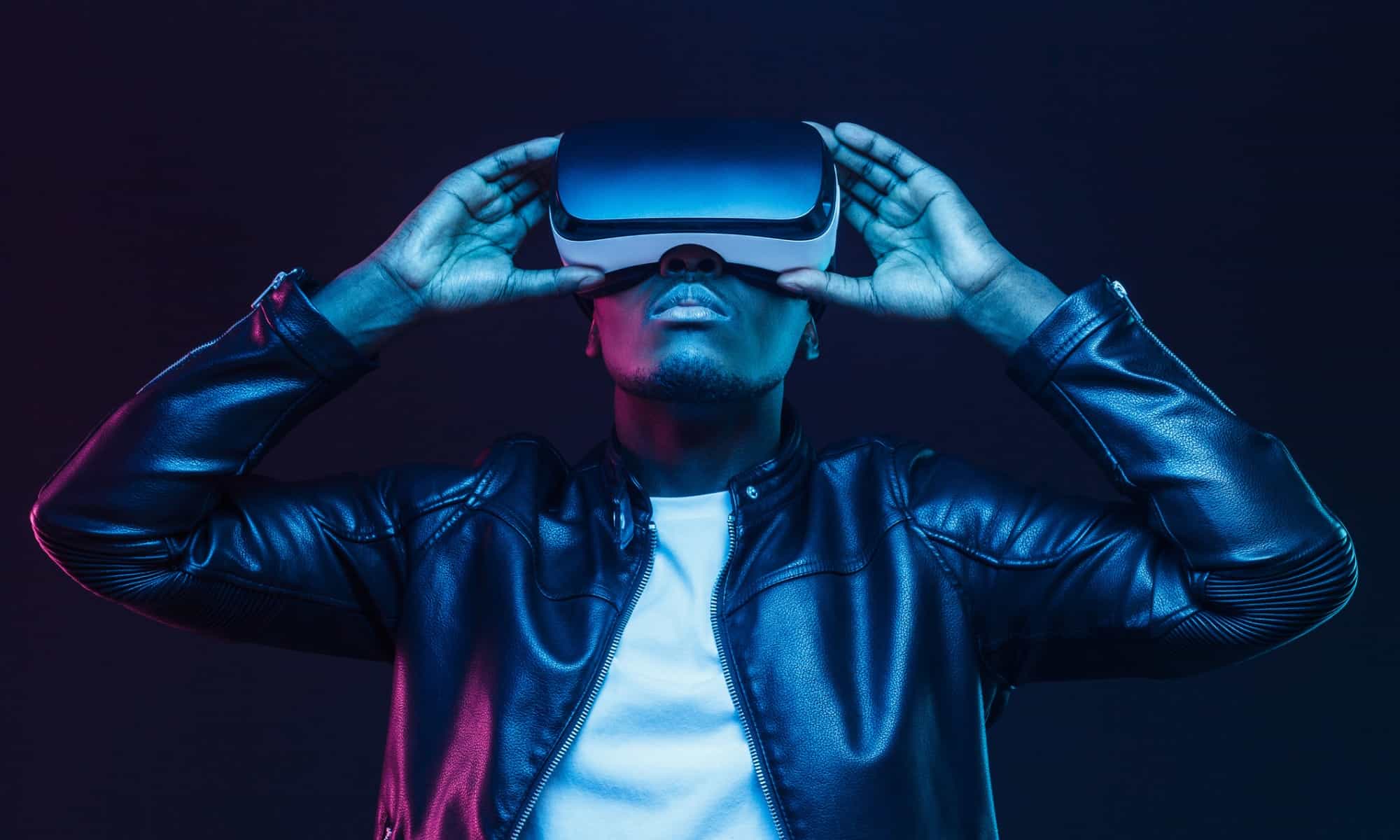 The Apple Vision Pro functions with visionOS, the world's first spatial operating system. This new Apple OS enables users to interact with digital content as if it were physically present in their space. Instead of using controllers, visionOS responds to natural inputs, such as a user's eyes, hands, and voice. This controller-free user experience provides an even more seamless and intuitive experience than any other VR headset on the market.
Apple CEO Tim Cook described Vision Pro as the beginning of a new era for computing. According to him, spatial computing will offer new and incredible experiences for users and developers alike. Whether at work or home, the Apple Vision Pro allows users to multitask and create personalized workspaces that mix virtual and physical realities. There are just as many possibilities for entertainment, such as watching movies in 3D or playing state-of-the-art VR video games.
How Apple Vision Pro Compares to Other VR Headsets
How does all this compare to other virtual reality headsets on the market? It's a question that will bring us closer to an answer about Vision Pro's potential success. The closest product on the market today — the only thing that comes close to what the Apple Vision Pro has to offer — is the Meta Quest Pro. Offering the same ability to switch between virtual and mixed reality, the Meta Quest Pro immediately has a leg up based on price alone.
While the Apple Vision Pro boasts a $3,499 price tag, the Meta Quest Pro retails for just $999. Plus, it's been out since 2022 — the Apple Vision Pro won't be out until 2024. Mixed-reality capabilities play a huge part in Apple's marketing strategy for the headset. The fact that Meta Quest Pro has been offering the same thing since 2022 certainly doesn't make the Apple Vision Pro look as special. Plus, the Quest Pro offers a whole extra hour of battery life by comparison.
How Many Units Will Apple Vision Pro Sell?
So far, we've seen that Tim Cook's leadership as Apple CEO falls short of Steve Jobs's time at the top. Additionally, we've learned that some recent generations of Apple products have failed to be as innovative as ones from years past. Furthermore, we've seen that the Apple Vision Pro isn't exactly as technologically revolutionary as it seemed at its announcement. So, with all this in mind, let's look at one more parameter of success in the modern era: Sales figures. For us to consider it a financial success, how many units will Apple need to sell?
For an idea, let's look at the sales figures of some rival VR headsets. We know that Apple plans to ship a million units initially. Production will then ramp up according to how many units are sold, how fast they sell, and other key metrics. By comparison, the Meta Quest 2 is close to selling 20 million units after launching in 2020. It's the best-selling VR headset on the market. The company's decision to only ship out a million Vision Pros tells us a lot about the sales they expect. To beat Meta, Apple will need to go far beyond its self-imposed million-unit mark in 2023.
Pros and Cons of Apple Vision Pro
| Pros of Apple Vision Pro | Cons of Apple Vision Pro |
| --- | --- |
| Seamless mixed-reality experience | Staggering $3,499 price tag |
| No controllers required | The VR headset is already very crowded |
| Backed by top research and development team | Virtual and mixed reality is a very niche market |
| Easily integrates with other Apple products | Rival brands offer similar features for less cost |
Conclusion: Will Apple Vision Pro Be a Success?
So, will the Apple Vision Pro be a huge success? Or will it be remembered as one of Apple's biggest misfires in recent memory? The question has no easy (or definitive) answer. Based on the Apple brand name, we can say with confidence that the mixed-reality headset will sell well to brand loyalists with money to spare.
However, judging by the price, we can assume products from Meta and other rival VR brands will have no problem outselling the Vision Pro. Let's look at it this way: Technologically speaking, the Vision Pro will be a success. In terms of sales? Well… not so much. Until Apple drops a cheaper version, it's destined to underperform (especially compared to cheaper offerings on the market).
The image featured at the top of this post is ©Apple.