Apple and Samsung battle it out year after year for smartphone supremacy, and the winner of the annual debate for which has the better phone usually depends on the end user.
The operating systems on these smartphones help set them apart, but comparing the specifications and features of the iPhone 13 Pro Max and Samsung S22 Ultra can help you find the right phone for your needs.
iPhone 13 Pro Max vs. Samsung S22 Ultra: A Side-by-Side Comparison
| | iPhone 13 Pro Max | Samsung S22 Ultra |
| --- | --- | --- |
| Manufacturer | Apple | Samsung |
| Release Date | September 24, 2021 | February 25, 2022 |
| Operating System | iOS 15 | One UI 4.1 |
| Display | 6.7-inch Super Retina XDR OLED | 6.8-inch Dynamic AMOLED 2X |
| Screen-to-Body Ratio | 87.4% | 90.2% |
| Resolution | 1,284 x 2,778, 458 PPI | 1,440 x 3,088, 500 PPI |
| Processor | Hexa-core Apple A15 Bionic | Octa-core Snapdragon 8 or Exynos 2200 |
| GPU | Apple GPU 5-core | Adreno 730 |
| Memory | 6GB | 8GB, 12GB |
| Storage | 128GB, 256GB, 512GB, 1TB | 128GB, 256GB, 512GB, 1TB |
| Expandable Storage | No | No |
| Rear Camera | 12MP, 12MP ultrawide, 12MP telephoto 3x | 108MP, 12MP ultrawide, 10MP telephoto 3x, 10MP telephoto 10x |
| Front Camera | Dual 12MP | 40MP |
| Battery | 4,352mAh | 5,000mAh |
| Dimensions | 6.33 x 3.07 x 0.30 inches | 6.43 x 3.07x 0.35 inches |
| Weight | 240 grams | 228 grams |
| MSRP | $1,099 | $1,015 |
Samsung S22 Ultra vs. iPhone 13 Pro Max: Key Points and 5 Must-Know Facts
The S22 Ultra is the first S series smartphone outside the Note lineup with a built-in stylus.
Apple's notch on the iPhone 13 Pro Max is 20% smaller than previous versions of the phone.
Samsung launched the first Galaxy smartphone on June 4, 2010.
The iPhone 13 Pro Max has the largest battery Apple has ever used in a smartphone.
Cinematic mode is only available starting with the iPhone 13 series.
iPhone 13 Pro Max vs. Samsung S22 Ultra: What's the Difference?
When comparing two smartphones like the Samsung Galaxy S21 Ultra against the S22 Ultra, you'll find more similarities than differences. The operating system can be the biggest hurdle for most consumers trying to decide between an iPhone and Android smartphone, regardless of the manufacturer.
The display, battery life, and performance are just a few of the key areas to consider, even if you're familiar with both platforms.
Design
You can easily tell an Android apart from an iPhone, although the iPhone 13 Pro Max and S22 Ultra both have a sleek, modern look.
The iPhone 13 Pro Max has a design that's a bit more streamlined with rounded corners and a stainless steel frame. Samsung's S22 Ultra isn't boxy but does have a more angular form factor. Both have fronts and backs protected with Gorilla Glass, but Samsung used Gorilla Glass Victus+ with an aluminum frame.
The Samsung S22 Ultra is also lighter than the iPhone with a weight of 228 grams compared to 240 grams on the iPhone 13 Pro Max. Each has a unique camera module on the back, and a spot on the front for the selfie camera. Apple and Samsung used various techniques to ensure their smartphones are durable, and both have an IP68 rating against water and dust resistance.
Design is a toss-up, considering everyone feels differently about smartphone design and both are great-looking flagships.
Display
Apple has always produced sharp, vibrant displays, and nobody can deny that the iPhone 13 Pro Max has one of its best panels yet.
It's 6.7 inches with a colorful Super Retina XDR OLED display. The 120Hz display has a peak brightness of 1,200 nits and is capable of displaying content in HDR 10 or Dolby Vision. The resolution for the iPhone 13 Pro Max is 1,284 x 2,778p.
By comparison, the Samsung S22 Ultra display is slightly larger at 6.8 inches and utilizes Samsung's AMOLED 2X technology. This phone also has a higher resolution of 1,440 x 3,088p with a higher pixel density of 500 PPI. It's 120Hz like the iPhone and has a max brightness of 1,750, although it doesn't have Dolby Vision–-just HDR10+.
Samsung has had a lead in recent years in display technology, but we feel things were closer this year between the iPhone 13 Pro Max vs Samsung 22 Ultra. While the iPhone 13 has more accurate colors and deeper blacks, the S22 Ultra is brighter and adjustable through profiles.
Performance
Consumers are holding onto their handsets for longer, so it's not unusual to upgrade a phone every 2 to 4 years. With the iPhone 13 Pro Max and Samsung S22 Ultra, we found that, while the specifications are close, one performs better in all the benchmark tests.
Apple uses its own chip, so you'll find a Hexa-core A15 Bionic chipset in the iPhone 13 Pro Max. The phone has a single-core score of 1,721 and a multi-core score of 4,706 on Geekbench. Samsung uses the Snapdragon 8 in the ROW version of the S22 Ultra and the Exynos 2200 chipset for Europe. Both put up respectable results on Geekbench, but Samsung lags behind at 931 for single and 2,925 for multi-core.
Out of the box, the Apple iPhone 13 Pro Max comes with 6GB of memory. Samsung's base version of the S22 Ultra has 8GB of RAM with an option for 12GB. Both phones have powerful GPUs that are capable of running any game or app you throw at them when combined with the SoC under the hood.
Apple has the more powerful smartphone on paper, but the average user may not notice a difference in daily usage. Both of these flagship smartphones have storage capacities ranging from 128GB to 1TB as well.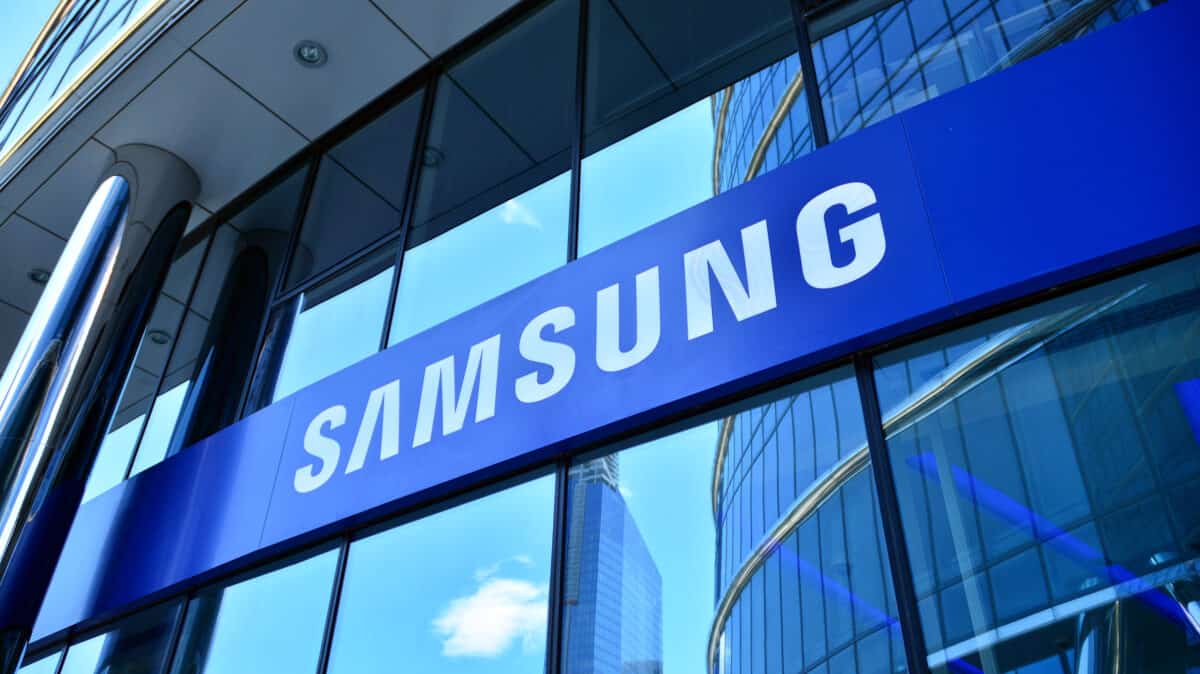 iPhone 13 Pro Max vs. Samsung 22 Ultra Cameras
Cameras are a major selling point for smartphone manufacturers looking to lure consumers in, and it's an area where Apple and Samsung excel. They take different approaches, and while both cameras take fantastic photos, one company took things a step further with this generation of flagship smartphones.
Samsung has five cameras on the S22 Ultra in total. It's essentially the same package found on the S21 Ultra, but with new lenses and better software. To say the rear camera array is impressive would be an understatement.
108MP 23mm wide – f/1.8 with OIS, PDAF, and Laser AF
12MP 23mm ultrawide – f/2.2 with dual-pixel PDAF
10MP 230mm telephoto – f/4.9 with OIS, 10x optical zoom, dual-pixel PDAF
10MP 70mm telephoto – f/2.4 with OIS, 3x optical zoom, dual-pixel PDAF
40MP front-facing camera 26mm wide – f/2.2 PDAF
Samsung's rear cameras can take 4K video at 30 or 60 frames per second (FPS) with HDR10+. The front-facing camera can snap 40MP photos and has the same 4K video specifications with auto-HDR. 10x Space Zoom is a major selling point, and a feature consumers absolutely love on the S22 Ultra.
Apple doesn't have quite as many cameras on their flagship, but they have seen a significant improvement over the sensors found in previous generations. There are four cameras in all on the iPhone 13 Pro Max, including a dual 12MP front-facing camera with SL 3D and HDR.
12MP 26mm wide – f/1.5, OIS with dual-pixel PDAF
12MP 77mm telephoto – f/2.8 with OIS, 3x optical zoom, PDAF
12MP 13mm ultrawide – PDAF
Dual 12MP front-facing camera 23mm – f/2.2 SL 3D
Apple's smartphone can also shoot 4K video at 60 FPS but features a cinematic mode as well as Dolby Vision. Its night mode is comparable to the S22 Ultra and, while it doesn't have SpaceZoom, the Pro Max's 3x zoom is widely considered better than Samsung's.
The iPhone 13 Pro Max vs. Samsung S22 Ultra camera comparison is almost too close to call, except for one additional feature. The iPhone 13 Pro Max has a LiDAR scanner that allows you to 'scan' objects into 3D form. Overall, between the iPhone 13 Pro Max vs Samsung 22 Ultra, we feel that the iPhone produces more accurate photos while Samsung's are more vivid.
Features
Features are what help separate Android smartphones from one another, and it's something that can help you decide between the iPhone 13 Pro Max and Samsung S22 Ultra, as well.
The unique standout feature of the Samsung Galaxy S22 is the S Pen. It's included with the smartphone and slides into a chamber in the phone's housing when not in use. Samsung's stylus has improved latency over earlier versions and allows you to control your phone through Air Actions. It takes productivity to an all-new level-–especially if you use Samsung DeX.
The iPhone 13 Pro Max isn't compatible with the Apple Pencil or any other stylus, but it has a standout feature as well with LiDAR. This technology is used in autonomous cars and other industries, but in the iPhone, it serves a different purpose. Depth-sensing improves photos and allows you to take a 3D scan of objects up to 5 meters away.
Other bells and whistles on the iPhone 13 Pro Max include Face ID, NFC, and Bluetooth 5.0 LE. It has dual-band Wi-Fi like the Samsung S22 Ultra, which also has facial unlock and a fingerprint scanner. The S22 Ultra has Bluetooth 5.2, and both have virtual assistants with Apple's Siri and Samsung's Bixby.
iPhone 13 Pro Max vs Samsung 22 Ultra Battery Life
Large displays and high-tech features take a toll on battery life. Using a larger battery raises the weight of the phone and can alter the design, leaving manufacturers looking for that fine between battery life and usage.
As you might suspect, Samsung uses a larger battery in the S22 Ultra than what you'll find in the iPhone 13 Pro Max. It has a 5,000mAh battery with 45w fast charging and 4.5w reverse wireless charging. The iPhone has a 4,352mAh battery and 27w fast charging with no reverse wireless capabilities. Both have fast wireless charging rated at 15w.
Apple installed the largest battery they've ever used in an iPhone, and it will get you through a few days without charging depending on your usage. Samsung's S22 Ultra can do the same thing with a larger battery, although the devices are fairly even thanks to Apple's optimization.
Operating System
If you don't care much about tech specs or a stylus, the operating system could help make your decision between these flagship smartphones simple.
The iPhone 13 Pro Max ships with iOS while the S22 Ultra runs Android with Samsung's One UI on top.
The best way to describe the differences between these two platforms is accessibility. Android is an "open" platform, so you can download games from third-party app stores or install a launcher to completely change the style of your UI.
Want to resize things and move them around or organize your phone into a series of on-screen folders? Android makes that easy, while Apple keeps things gated. The company has introduced widgets and allows people to tweak their home screens a bit more, but they are far behind Android when it comes to freedom.
Apple has a superior collection of games and applications compared to Android. Their gated approach helps keep users safe, and the iPhone's connectivity across devices is second to none through features like AirPlay and iCloud.
You'll receive years of support for both smartphones, but we feel Apple has an advantage with customer support and service overall.
iPhone 13 Pro Max vs. Samsung S22 Ultra: Which One is Better?
Choosing between the iPhone 13 Pro Max and Samsung S22 Ultra is challenging because of the operating system and differences between these two platforms. If you've used both, you know the difference is night and day, which makes it difficult to switch.
The Samsung S22 Ultra has better overall specifications from the display to the battery life, but it was released several months after the iPhone. The prices are also comparable, although the iPhone 13 Pro Max is usually a bit cheaper through carriers and when purchased outright.
Both phones have enough power to get you through several upgrade cycles with ease and have a unique feature with Samsung's S Pen and LiDAR with Apple. The iPhone 13 Pro Max and Samsung S22 Ultra are excellent options if you're interested in upgrading from a smartphone that's a few years old.
With that in mind, the iPhone 14 will be the next competitor for the S22 Ultra, which is actually only a slight upgrade from the previous year's flagship, the Samsung S21 Ultra.
Up Next…
Want to read up on more devices and the latest tech?
The image featured at the top of this post is ©Ksenia Shestakova/Shutterstock.com.