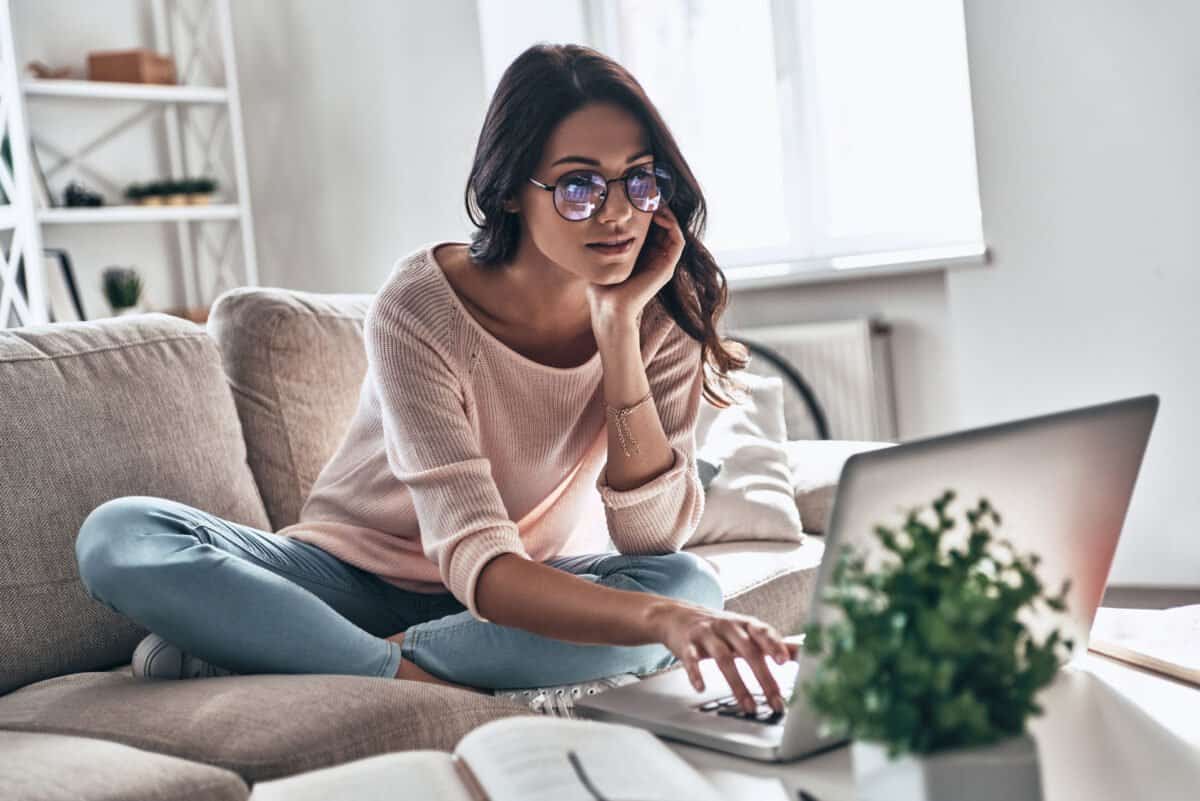 Whether gifting someone special or upgrading your device, buying a new smartphone is always a priority on the holiday to-do list. With so many options on the market, deciding on the right phone can be tricky. Understandably, you might not want to go with the latest models, as these tend to be more costly than some older models. If you've got your heart set on a more compact option, join us as we make a full iPhone 13 Mini vs Google Pixel 6A comparison.
iPhone 13 Mini vs Google Pixel 6A: Side-by-Side Comparison
| | iPhone 13 Mini | Google Pixel 6A |
| --- | --- | --- |
| Dimensions | 132 x 63.5 x 7.62 mm | 149.86 x 71.88 x 8.89 mm |
| Weight | 141 g | 178 g |
| Display | 5.4″ Super Retina XDR OLED, 2340 x 1080px resolution, 60Hz refresh rate | 6.1″ OLED, 2400 x 1080px resolution, 60Hz refresh rate |
| Aspect Ratio | 19:5:9 | 20:9 |
| RAM | 4 GB | 6 GB |
| Processor | A15 Bionic | Google Tensor G1 |
| GPU | Apple 4-core | Mali-G78 MP20 |
| Camera | 12 MP rear, 12 MP ultrawide, 12 MP front | 12.2 MP rear, 12 MP ultrawide, 8 MP front |
| Battery | 2,438 mAh | 4,410 mAh |
| Charging | 18 W fast charging, 7.5 Qi wireless charging | 18 W fast charging, no wireless charging |
| Storage | 128, 256 or 512 GB | 128 GB |
| Pricing | From $539 | From $375 |
iPhone 13 Mini, 128GB, Blue - Unlocked (Renewed Premium)
5.4" Super Retina XDR display. 5G Superfast downloads, high quality streaming
Cinematic mode in 1080p at 30 fps. Dolby Vision HDR video recording up to 4K at 60 fps. 2X Optical zoom rang
A15 Bionic chip. New 6-core CPU with 2 performance and 4 efficiency cores. New 4-core GPU. New 16-core Neural Engine
Up to 17 hours video playback. Face ID. Ceramic Shield front. Aerospace-grade aluminum
Water resistant to a depth of 6 meters for up to 30 minutes. Compatible with MagSafe accessories and wireless chargers
We earn a commission if you make a purchase, at no additional cost to you.
iPhone 13 Mini vs Google Pixel 6A: What's the Difference?
Performance 
Despite their hardware differences, both devices can handle many applications such as gaming, video editing and streaming content. You get 50% more RAM with the Pixel 6A than the iPhone 13 Mini, allowing for better handling multiple apps. 
The reality seems a bit different, though, as testing in Geekbench 5 shows iPhone 13 Mini performs better in both single-thread and multi-thread applications. Apple has spent a much longer time refining its chips and the latest chip has a higher clock speed. We're seeing a clock speed on the highest performing Google Tensor cores of 2.8 GHz, whereas we get 3.24 GHz with the A15 Bionic. The Google Tensor chip is still vastly improved over its predecessors, so practically speaking, you'll still be pleased with its performance, even if the iPhone 13 Mini is superior. Concerning the GPU, the picture isn't clear-cut, as both GPUs have been reported to take the first spot under different benchmarks. Both devices can provide seamless gaming and video editing, but the iPhone 13 Mini generally comes on top.
Design
Both devices borrow design elements from their bigger counterparts, the iPhone 13 and the Pixel 6. The iPhone 13 Mini is more similar, with its glass back and aluminum frame. The Pixel 6A doesn't use the glass back of the Pixel 6, opting for a composite plastic material instead. While this may not seem 'premium' to some users, it lends more durability as it won't slip out of your hands. iPhone 13 Mini has better water resistance than Pixel 6A. The iPhone 13 Mini is manufactured as one seamless design instead of multiple separate parts like the Pixel 6A.
Though both models are relatively sleek and compact, Pixel 6A is somewhat bigger in every dimension, and significantly heavier. At least this is accompanied by a much larger screen, so really, it depends on if a larger display is more important to you than convenience; you can reach all four corners of the iPhone 13 Mini's display using one hand, which is pretty rare these days for a mobile device.
Aesthetics-wise, the iPhone 13 Mini has a color for everybody – you can choose from bold Red and Green to the more muted Starlight, Midnight, Blue and Pink. With the Pixel 6A, you can only go with three colors, Sage, Chalk or Charcoal, and they're all pretty understated in comparison but striking nonetheless.
Display
As previously said, Pixel 6A's display is a bit larger, even if it's a heavier model. This does come at a cost, though. iPhone 13 Mini is appreciably sharper, incorporating a Super Retina XDR OLED screen instead of a standard OLED. The iPhone 13 Mini is twice as capable of displaying high-definition content as the Pixel 6A, so it's a toss-up between the biggest or sharpest display. Gaming and reading, will likely be more enjoyable with the Pixel 6A, though, as the bigger screen will make a lot of difference. Both phones offer a bright display, perfect for viewing indoors or outdoors, so you can't exactly go wrong with either.
Camera
There isn't much difference in MP between the rear cameras of the two models. However, iPhone 13 Mini does boast a larger sensor and smaller aperture. So, theoretically, it gives better quality photos as it can capture light more effectively. Both devices can take detailed photos for casual use. Still, there are differences, mostly due to what Google and Apple deem important in capturing images. The Pixel 6A prioritizes shadows and highlights to give more contrast, whereas the iPhone 13 Mini tends to balance all visual aspects more. The Pixel 6A does a good job cleaning up the final image due to Google's advanced algorithms. It performs just as well during the night as the iPhone 13 Mini. It also comes with useful add-ons for editing images, such as removing objects you might not want in your shot.
The ultrawide lens is functional with both models, but more so where the light source is sufficient. Otherwise, it can struggle and deliver distorted results. Similarly, the front-facing cameras on both models aren't the most spectacular. However, iPhone 13 Mini tends to give overexposed images compared to the Pixel 6A.
The iPhone 13 Mini shoots better videos thanks to its Cinematic Mode support and 4K recording. Videos are smoother and more stable with the iPhone 13 Mini, whereas the Pixel 6A can give choppy footage that'll leave you disappointed.
Battery Life
It may seem obvious that the Pixel 6A would outperform the iPhone 13 Mini when it comes to battery life, due to the battery's much larger size, and essentially you'd be right. That said, you'll still likely experience around a day's worth of charge with the iPhone 13 Mini, but with the Pixel 6A, this will be closer to 2 days, which is undoubtedly impressive. You get a little more portability with the iPhone 13 Mini, but you're also more likely to bring a power bank to charge on the go.
Neither phone is particularly outstanding when it comes to charging, only being able to use an 18 W adapter for fast charging. You'll need around two hours to obtain a full charge with the Pixel 6A, and around 90 minutes for the iPhone 13 Mini, but since the Pixel 6A lasts a lot longer the extra time is worth it. It should be said that wireless charging isn't possible with the Pixel 6A, so if that's more important than overall runtime, the iPhone 13 Mini would be a smarter choice.
Price
Both devices are more affordable than the latest smartphones. However, you'll still have to shell out almost $200 extra to get your hands on the iPhone 13 Mini. So, it depends on whether the benefits of the iPhone 13 Mini are worth it. If you intend to hang onto your phone for a good number of years, the iPhone 13 Mini may provide more long-term value.
iPhone 13 Mini vs Google Pixel 6A: 5 Must-Know Facts
Pixel 6A has a larger display but is less sharp than the iPhone 13 Mini.
The Pixel 6A is generally better for taking photos, but the iPhone 13 Mini is superior at capturing video.
The Pixel 6A is cheaper, but the iPhone has more storage options.
The iPhone 13 Mini is generally better at streaming content, video editing and gaming, but the experience may be better with the Pixel 6A's bigger screen.
The battery life of the Pixel 6A is almost twice as long as the iPhone 13 Mini.
IPhone 13 Mini vs Google Pixel 6A: Which is Better?
Both devices can probably handle whatever you need them to, but generally, the iPhone 13 Mini excels with most applications. Gaming and reading may still be more pleasant on the larger display of the Pixel 6A, so your usage needs to be considered. If storage is a priority, the iPhone 13 Mini certainly has the advantage of three memory options. Although the Pixel 6A is somewhat heftier, the battery life is a lot better and the phone is a lot cheaper, so those on a tight budget looking for portability should go with the Pixel 6A. If you don't have enough storage for your photos and videos, and still want the smoothest watching experience or mobile gaming, go with the iPhone 13 Mini.