A good home and commercial Wi-Fi experience will determine how connected you will be to the rest of the world. We are in a smart world where all our devices depend on the internet, and thus, we are often required to find a reliable internet provider. Pittsburgh enjoys 33 internet providers, each with an offering in its niche.
Local internet service providers (ISPs) in Pittsburgh offer affordable digital services deals. Living here will provide one with a variety of options in home entertainment, including HD quality movies and programs, On Demand TV, and DVR. The ISPs will allow you to experience superior high-speed internet where you can stream, surf, download, and upload easily across all your devices without interruption! When shopping for the most reliable and fastest internet in Pittsburgh, it helps to know the details about the services of each provider.
Internet Connections Available in Pittsburgh
A buffering wheel can be frustrating, especially when streaming a classic or big movie. That's why speed is vital for an internet connection. There are four types of connections in Pittsburgh:
Fiber internet is the fastest connection and uses digital codes relayed through strands of glass.
Cable connections connect via the same cable used for TV and are very fast.
Satellite connections can't offer the same robust speeds as other options, but they are helpful in remote areas.
DSL utilizes existing phone lines. It isn't as fast as cable or fiber networks, but it offers speeds up to 10 times faster than a dial-up connection.
Pittsburgh Internet Providers
Let's take an in-depth look at Pittsburgh's best internet service providers so you can choose wisely.
Xfinity
Comcast's Xfinity has upwards of 30 million clients in 40 states. The ISP provides the fastest fiber and cable plans in Pittsburgh, with speeds from 150 to 1500Mbps. Although prices typically start at $45 per month, they vary by area.
First-time clients can save up to $60 on installation with Xfinity's Free Self-Install Kit. They also provide a Voice Remote and 4K streaming box at no extra cost, which should make TV viewers happy.
Plus, it offers 15,000+ free movies and shows through apps like Pluto, Xumo, and Tubi. The downside of Xfinity's internet services is the additional charges that might rack up. You'll also pay an extra $10 for late payments, DVR fees at $15 per month, sports fees at $9 per month, etc. It would be best to check into these charges before you sign up.
Spectrum
Spectrum is available for 105 million people in 44 states. The company provides super fast internet speeds that range from 150 to 1000Mbps. Plans start at $45 per month, but prices might vary by location.
Spectrum has free HD channels, mobile coverage, and a fast fiber-based internet connection. One can bundle the internet, TV, and phone services. They have no data caps, so you can stream as much as you would like. You can also stay connected via Spectrum Wi-Fi hotspots scattered across Pittsburgh.
Parents can use Spectrum's Security Suite to filter unwanted content for their kids. A drawback to using Spectrum is network congestion could slow down service. However, you can avoid this issue by signing up for a faster plan.
Verizon
Verizon is available in over 15 states. Their internet speeds range from 150 to 950Mbps. Prices for their broadband packages start at $40. The ISP offers fiber and DSL plans.
The super quick Verizon Fios gigabit connection provides powerful speeds for gamers and households with many users. The ISP also provides 850Mbps upload speeds, which is ideal if you upload large files. As an added benefit, their premium packages include a free subscription to Disney+.
Verizon provides internet security only as an extra on their subscription packages, which might drive away potential clients. Remember to consider the cost of internet security when picking the plans.
Best Internet Speeds in Pittsburgh
A high download speed will be ideal if you're video-calling your loved ones and playing online games. Also if you're a filmmaker or photographer, you need high upload speeds to get your work in the cloud.
Some users might need both or prioritize download speeds only. Here is a list of the fastest internet providers in Pittsburgh to help you select the best plan:
Cheapest Internet Service Providers in Pittsburgh
| Provider | Speed | Price | Connection |
| --- | --- | --- | --- |
| Xfinity | 200Mbps | $30.00 per month | Cable |
| Consolidated Communications | 50Mbps | $35.00 per month | Fiber |
| Verizon Fios | 200Mbps | $40.00 per month | Fiber |
Although all three providers — Verizon Fios, Consolidated Communications, and Xfinity — have affordable monthly plans, the prices for these Pittsburgh internet providers might include fees for something other than installation, charges, and equipment.
These rates require signing up for paperless billing, auto-pay billing, or both. Also, listed rates might increase four to 12 months after the introductory offer expires.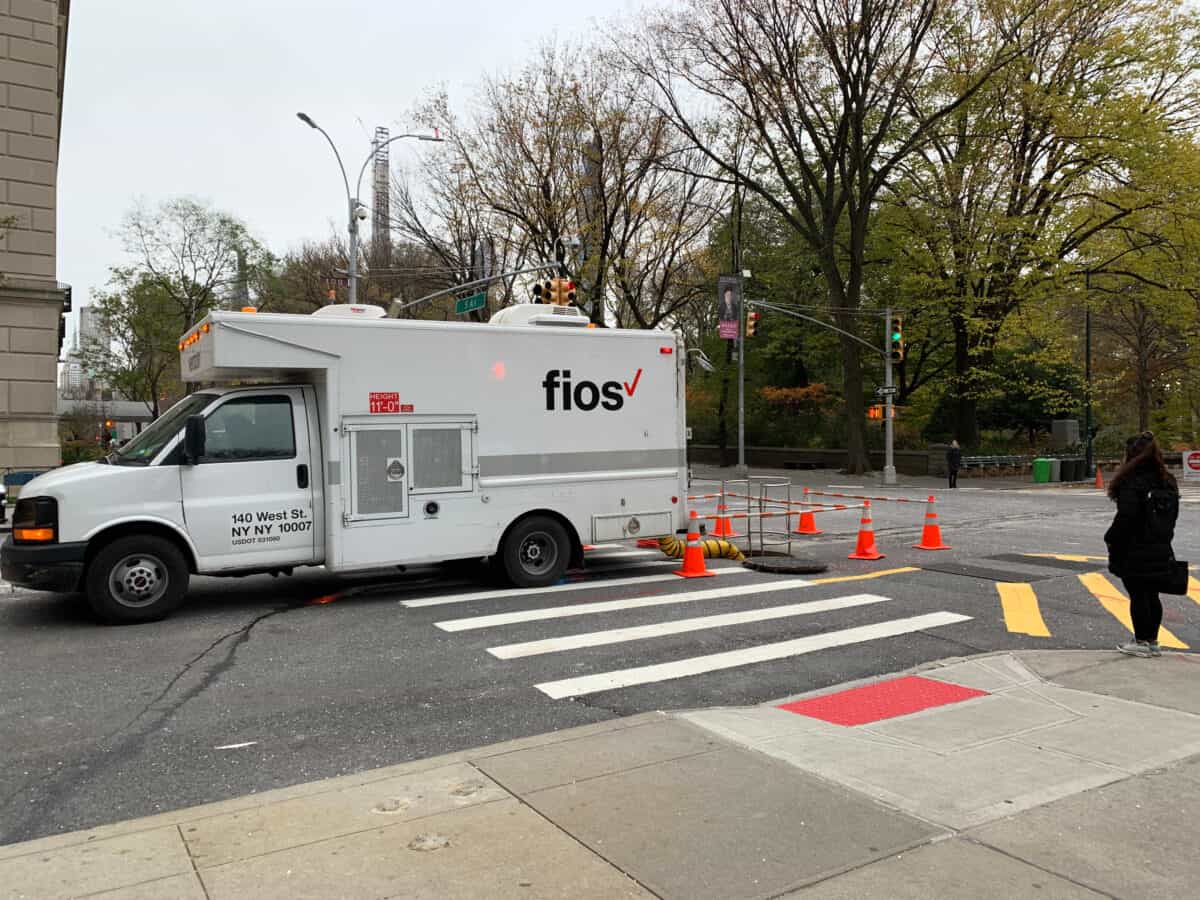 Factors to Consider When Comparing Internet Providers
Here are factors to consider when comparing the best internet services in Pittsburgh:
Data caps: Whether you're a light or heavy user, check the small print for data caps.
Reliability: With most internet packages requiring at least a year of the contract, it's vital to know your internet connectivity is reliable.
Speed: How many devices will be connected to the internet? If you're a heavy internet user, you will likely need higher speeds than a lighter user.
Pricing: How much are you willing to pay monthly for your internet package? Determine your needs and usage to ensure you find a plan to only pay for what you need.
Pittsburgh Internet Resources for Underserved Families
Access to high-speed internet or a working computer complicates life for some Pittsburgh families. The following information can help underserved families find discounted and free internet services and computers they need for academic and career success.
Discounted Distance Learning Devices in Pittsburgh
Students would miss out on engaging with their schoolwork, teachers, and classmates when denied access to the internet or a computer. It is a major challenge, especially for disadvantaged households in Pittsburgh.
Charitable groups in Pittsburgh address this issue by providing affordable refurbished computers to these families. Below are such organizations:
University of Pittsburgh: makes free loaner computers (and hot spots) available to its employees and students who cannot afford to purchase one. A limited number of devices are available, and students might take priority over university staff and faculty.
Computer Reach: awards free desktop computers to deserving families through a lottery system. Winners are announced every Friday at 10 a.m. and winners get to pick a desktop from the company's warehouse. One can also purchase a refurbished laptop for as low as $75.
PCs for People: they have an online store selling refurbished laptops to recipients benefiting from social welfare.
Free Wireless Internet Access in Pittsburgh
Up to 20% of households in Allegheny county cannot maximize the full potential of their computers because they do not have access to the internet. In collaboration with other businesses, Carnegie Library has set up free Wi-Fi areas for those in need of service.
Here are some locations for the free internet access
Wrapping Up
When bundling your phone, internet, and TV services, don't just choose the cheapest plan you can find. Ensure you compare customer reviews, pricing, and other relevant information so you can get the most from your bundled services.
The image featured at the top of this post is ©Blue Planet Studio/Shutterstock.com.