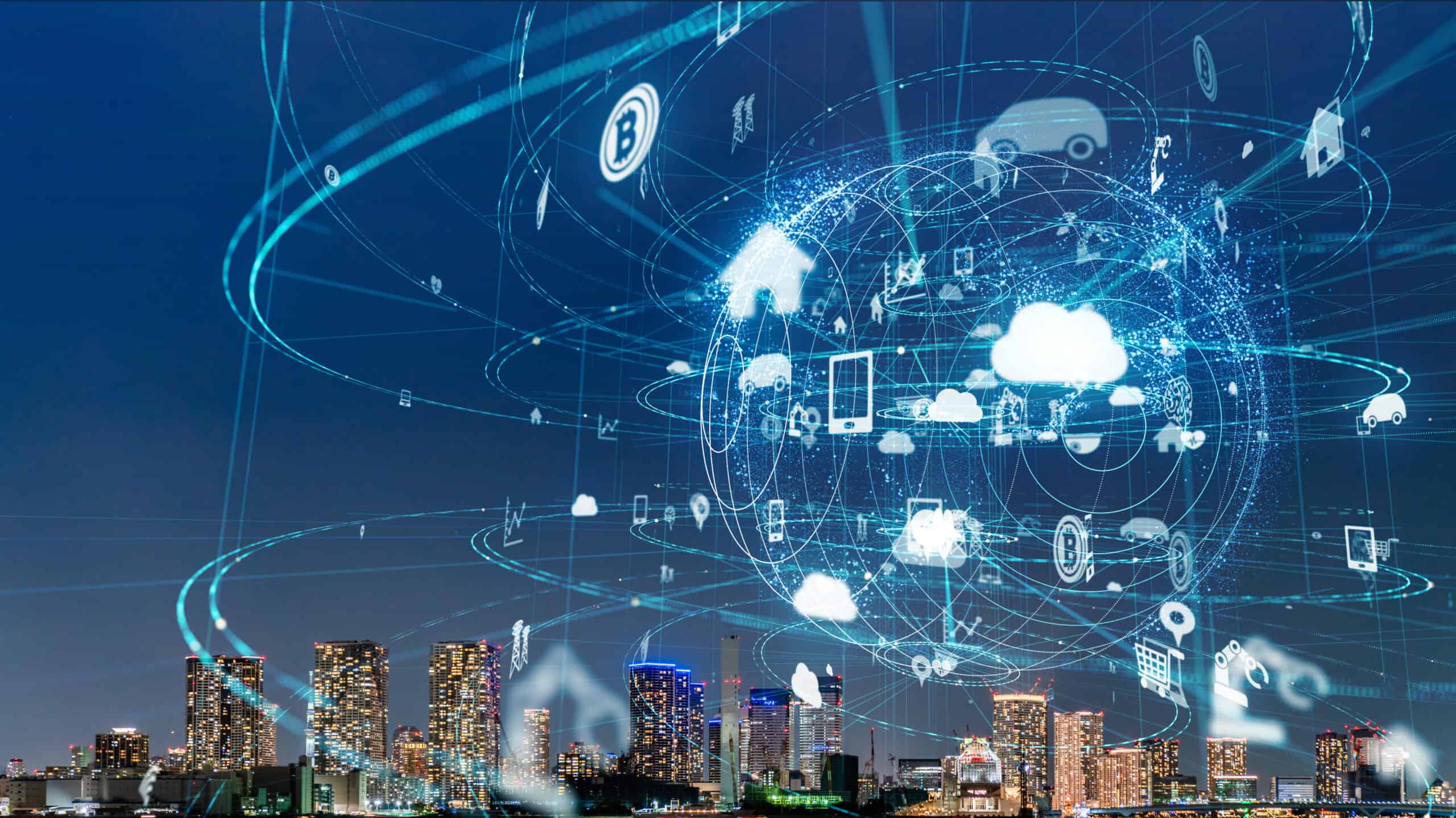 The modern world is one of constant connectivity. Like it or not, the internet is a crucial part of the fabric of modern society. Internet providers in the United States can be a mixed bag, thanks in part to localities and the infrastructure needed to support the services. Today's guide is taking a look at the sunshine state, Florida, and the various providers in the state.
Florida residents are well-serviced in terms of broadband access with the state having a 96% connectivity rate for the population.
Best Providers in Florida
| Provider | Max Download Speed | Internet Type |
| --- | --- | --- |
| AT&T | 1000Mbps | DSL and Fiber |
| Earthlink | 5000Mbps | Fiber, Cable, Wireless, and Satellite |
| Frontier | 2000Mbps | Fiber |
| Xfinity | 1200Mbps | Cable |
| Cox | 1000Mbps | Cable |
| Mediacom | 1000Mbps | Cable |
| Spectrum | 1000Mbps | Cable |
| Windstream | 2000Mbps | Cable |
| WOW! Internet | 1000Mbps | Cable |
| CenturyLink | 940Mbps | Cable |
Fiber Providers in Florida
AT&T
AT&T provides fiber connectivity to 37% of Florida and provides affordable fiber access to those residing in the service area. There are also DSL options available, but those aren't the primary focus of AT&T's current market strategy. Coverage provided for Floridians consists of the following plans:
Internet 300: Their most basic fiber plan, the speed is restricted to a uniform 300Mbps upload and download rate. For Florida residents, this clocks in at $55 a month and supports up to ten simultaneous devices connecting to the local network.
Internet 500: A middle-of-the-road plan, Internet 500 accounts for a uniform 1000Mbps upload and download rate. More bandwidth allows for more devices and the fiber connection helps ensure uninterrupted service without having to worry about peak times. The plan will run Floridians $65 a month without accounting for installation fees.
Internet 1000: The highest tier plan, retailing at $80 a month. Internet 1000 provides the fastest speeds available at a 1000Mbps upload and download rate. This plan realizes the full potential of a fiber-optic internet connection and gives blistering speeds uniformly to reduce latency and connect anything in a household if desired.
EarthLink
EarthLink has a variety of options for internet service in Florida. Their top-tier plan provides a blistering fast fiber connection, but there are also provisions for cable, LTE, and satellite connections depending on the coverage zone. EarthLink's fiber plan starts at $54.95 a month and supports a uniform 5000Mbps upload and download rate. Their other plans are equally affordable, but the fiber plan presents extreme speed and bandwidth availability for an affordable cost.
Frontier
Frontier is a growing fiber provider and has a variety of plans at differing speeds to allow users of all income brackets to enjoy reliable internet service. There are three plans on offer for Floridians to choose from:
Fiber 500: This plan retails for $49.99 a month and has a maximum upload and download rate of 500Mbps. This effectively provides fast speeds at an affordable cost and allows many devices to take advantage of the equally distributed bandwidth.
Fiber Gig: Coming in at $74.99 a month, this plan has an effective upload and download rate of 1000Mbps. 1Gbps speeds are nothing to sneer at and users can easily stream 4K media or play games with minimal latency.
Fiber 2 Gig: The most expensive plan, Fiber 2 Gig comes in at $149.99 a month. An effective upload and download rate of 2000Mbps gives Florida users in the coverage area more than enough speed and bandwidth to enjoy demanding media, and games. Florida residents can connect any devices they see fit to utilize on their home network.
CenturyLink
CenturyLink offers a variety of services in the sunshine state. Floridians have the option of broadband and fiber through CenturyLink, which comes in at affordable costs. The plans are as follows:
Fiber Internet: With speeds of up to 940Mbps, Century Link's fiber plan offers competitive speeds at an affordable cost. There are no data caps in sight, and users can rest assured their bandwidth is equally distributed on all local devices. This fiber plan clocks in at $70 a month and includes a free modem and installation.
Simply Unlimited Internet: An affordable broadband plan intended for basic internet usage, Simply Unlimited Internet is a no-frills service. At $50 a month, it isn't the most affordable broadband plan in the state but is the only cable plan on offer from CenturyLink. A nominal download speed of 100Mbps allows for adequate internet access and can provide streaming media at HD resolutions if desired.
Florida Cable Internet Providers
Cable internet has been the standard for broadband for quite some time. Florida residents have a good many options available in terms of cable providers, with competitive plans and speeds available.
Xfinity
Xfinity is one of the largest internet providers in the country and it has some enticing offers for the Florida market. They offer the following plans:
Connect: The most basic plan, with support of up to 75Mbps download speed. Available bandwidth under this plan supports around five devices, so houses with multiple devices might want to consider a different option. Connect starts at $24.99 a month and is intended more for basic internet usage rather than any demanding media.
Connect More: Users can expect up to 200Mbps of download speed from this plan, with available bandwidth accounting for 10 simultaneous devices connected at the same time. At $39.99 a month it presents a solid value and would be a great choice for those on a budget in the sunshine state.
Gigabit Extra: Speeds on this plan are comparable to those of a lower-tier fiber plan, with a supported 1200Mbps download rate. Available bandwidth can easily accommodate in excess of fifty devices at the same time per Xfinity's plan description. At $80 a month, it isn't the best value, but something to consider if there isn't much else in your area.
Cox
Cox offers competitive pricing and services areas otherwise not covered by some service providers. Their plans are as follows:
Internet Essential 100: The most basic plan available, 100Mbps of download speed is available for users. This doesn't provide ample bandwidth for multiple devices but is perfectly adequate for small households. This plan starts at $49.99 a month.
Internet Preferred 250: The next tier up from Internet Essential 100, with up to 250Mbps of download speed supported. Download speeds support the use of more demanding media if desired, and available bandwidth can accommodate up to seven devices. A sign-up promotion for installation leads to the plan starting at $49.99, if you forego the installation it retails at $89.99.
Internet Ultimate 500: This plan supports up to nine simultaneous devices, and has a supported speed of up to 500Mbps. For the price this plan provides decent value. The sign-up promo has this come in at $69.99 a month, current users would be looking at $99.99 a month if upgrading their plans.
Internet Gigablast: The fastest plan Cox provides accounts for 1000Mbps of download speed. Available bandwidth purportedly can account for unlimited devices, but it should very easily accommodate demanding 4K videos and low-latency gaming. The sign-up bonus clocks the monthly rate at $99.99, current users seeking to upgrade are looking at $119.99.
Mediacom
Mediacom is a broadband provider with some attractive packages. Four major plans with assorted features are available. Unfortunately, Mediacom does have data caps on their plans with monthly data allowances increasing with more expensive plans. Their plans are as follows:
Internet 100: At $19.99 a month, Internet 100 is an affordable basic plan. The 100 Mbps download rate is adequate for most tasks and should easily support 1080p video. Users should be aware of the 300GB download cap, however, which can easily be eaten up if you enjoy streaming media on a constant basis.
Internet 300: Internet 300 retails for $39.99, and supports up to 300 Mbps of download speed. The monthly download allowance clocks in at 1500GB, which is a massive increase from the basic plan. This is a fine plan for light streaming, gaming, or anything else that isn't super data intensive.
Internet 600: 600Mbps of supported download speed is nothing to sneer at, and this $49.99 a month is a solid starting point for those who enjoy their streaming media. The download cap is 3000GB, which is adequate for most purposes.
Internet 1 GIG: The fastest plan at 1000Mbps of download speed, Internet 1 GIG is the most expensive retailing at $59.99 a month. The 6000GB download cap is certainly usable, but it would be honestly much better if Mediacom did away with their data allowances on a monthly basis.
Spectrum
Spectrum is one of the larger service providers in the United States. Their Florida coverage is solid, with a good many cities covered within Florida. Three plans are available and are as follows:
Spectrum Internet: An effective download rate of 300Mbps makes this a great starter plan for those looking to use Spectrum. A free modem is included in the installation, and multiple devices can effectively utilize the available bandwidth. Spectrum Internet starts at $49.99 a month.
Spectrum Internet Ultra: At $69.99 a month this plan has an upgraded speed of 500Mbps. As with the Spectrum Internet plan, this plan also includes a free modem for new users. This is a great plan for those looking to use streaming services or enjoy low-latency gaming.
Spectrum Internet Gig: The final plan in their offerings, this plan offers up to 1000Mbps of download speed at $89.99 a month. This high-end plan allows for unfettered media streaming, low-latency gaming, and connecting all the devices you could want to your local network. It is on the pricier end of plans available in Florida, but still a good choice if Spectrum is one of the primary options in your area.
Windstream
Windstream isn't quite as known as Xfinity or Spectrum, but they do offer a competitive service in covered areas. There are only three plans on offer for broadband through Windstream which are as follows:
Kinetic Internet 500: With ideal speeds of up 500Mbps, this internet plan provides great value for the money. Kinetic Internet 500 comes in at $39.99 and is unique in requiring absolutely zero contracts for getting the nominal cost. 500Mbps at this price is a fantastic plan.
Kinetic Internet 1 GIG: The next step up from Kinetic Internet 500 is a 1000 Mbps plan, and has zero data caps or concerns. Windstream is unique among some of the Florida internet providers in giving fast speeds without data caps or contracts to deliver the service. At $69.99 a month this is one of the cheaper plans available for broadband at 1Gbps.
Kinetic Internet 2 GIG: The most expensive plan from Windstream registers at $169.99, but for the exorbitant jump in monthly costs you receive 2000Gbps. Typically broadband speeds from cable transmission aren't quite this fast, but Windstream has you covered. This might be out of the budget for some, but presents a high-end option for those who demand the best for demanding media.
WOW! Internet
WOW! Internet only provides service in two Florida locations but offers a relatively competitive price for the cost. The only caveat is a data cap for all plans aside from the most expensive plan. There are three plans as follows:
Internet 500: WOW! provides a basic 500Mbps plan with a starting cost of $54.99. Users will need to be rather handy as the installation is done by the customer versus contacting a technician to schedule an installation. A data cap of 2500GB is present, and the plan will run users $54.99.
Internet 1 Gig: A 3000GB data cap is present on the middle tier plan, which doubles the speed to 1000Mbps at $64.99 a month. The speed is excellent for the cost but the data cap isn't beneficial for those who enjoy streaming media on a regular basis.
Internet 1.2 Gig: The most expensive plan on offer, this only boosts the speed to 1200Mbps and has no data cap to speak of. There are only benefits to having zero data cap in terms of streaming media and low latency gaming. To get rid of the data cap, you'll be looking at $94.99 a month, a $30 increase to get rid of a data cap. This isn't the most cost-effective plan, but if you're in their coverage area it might be worth a look.
Conclusion
As the 14th most covered state in the US, Florida has a good variety of providers to administer affordable broadband. Prices and experiences can certainly vary, but with 96% of coverage in the state, there are good chances your area may be covered.