Having access to stable and reliable internet access is a crucial part of living in any American city. In the last two decades, the internet has become an intrinsic part of the fabric of modern society. As such, it is imperative that any citizen has the means to access the world wide web for things like banking, paying bills, and a variety of other crucial services. For anyone in an urban or rural area, it helps to be informed of the service providers around them.
Residents of Amarillo, Texas have a variety of options to choose from in their immediate area. Local providers offer a variety of internet types with cable, wireless, satellite, DSL, and fiber all having representation. So what internet plan works best for you in Amarillo? Let's take a look and find out.
Internet Providers in Amarillo, TX
| Provider | Maximum Download Speed | Internet Type |
| --- | --- | --- |
| AT&T | 1000Mbps | Fiber |
| HughesNet | 25Mbps | Satellite |
| Viasat | 150Mbps | Satellite |
| EarthLink | 1000Mbps | Fiber and DSL |
| Windstream | 1000Mbps | Fiber |
| Optimum | 1000Mbps | Fiber |
Fiber Providers in Amarillo, TX
Fiber hasn't reached wide area saturation in most municipalities. Where it is available has the benefit of extremely quick speeds and a great deal of bandwidth for connecting all of your devices. Amarillo does have the benefit of having multiple providers offering up fiber service in the city. The trade-off is that coverage isn't universal across the entire area, so your results may vary depending on where you live.
AT&T
AT&T is one of the older service providers and services a massive portion of the United States. Their offerings in Amarillo are all centered around fiber and come in various tiers with accompanying speeds. The plans on offer are as follows:
AT&T Fiber 300: AT&T's most basic fiber plan affords Amarillo residents a fairly reasonable 300Mbps of nominal download speed. Users can expect to pay $55 a month for this particular plan, and the upload and download rate are equal. Fiber lines are great in this regard because your connection won't be throttled while streaming on multiple devices.
AT&T Fiber 500: The next tier of fiber plans comes in at $65 a month and supports 500Mbps of download and upload speed. There is a good amount of value in this particular plan, and 500Mbps is ample speed for streaming, gaming, and anything else you'd like to do online.
AT&T Fiber 1 Gig: The final fiber plan on offer from AT&T comes in at $80 a month and supports 1000Mbps download and upload rates. This is essentially a do-anything sort of plan, with support for a multitude of devices and being able to handle anything you can throw it in terms of demand.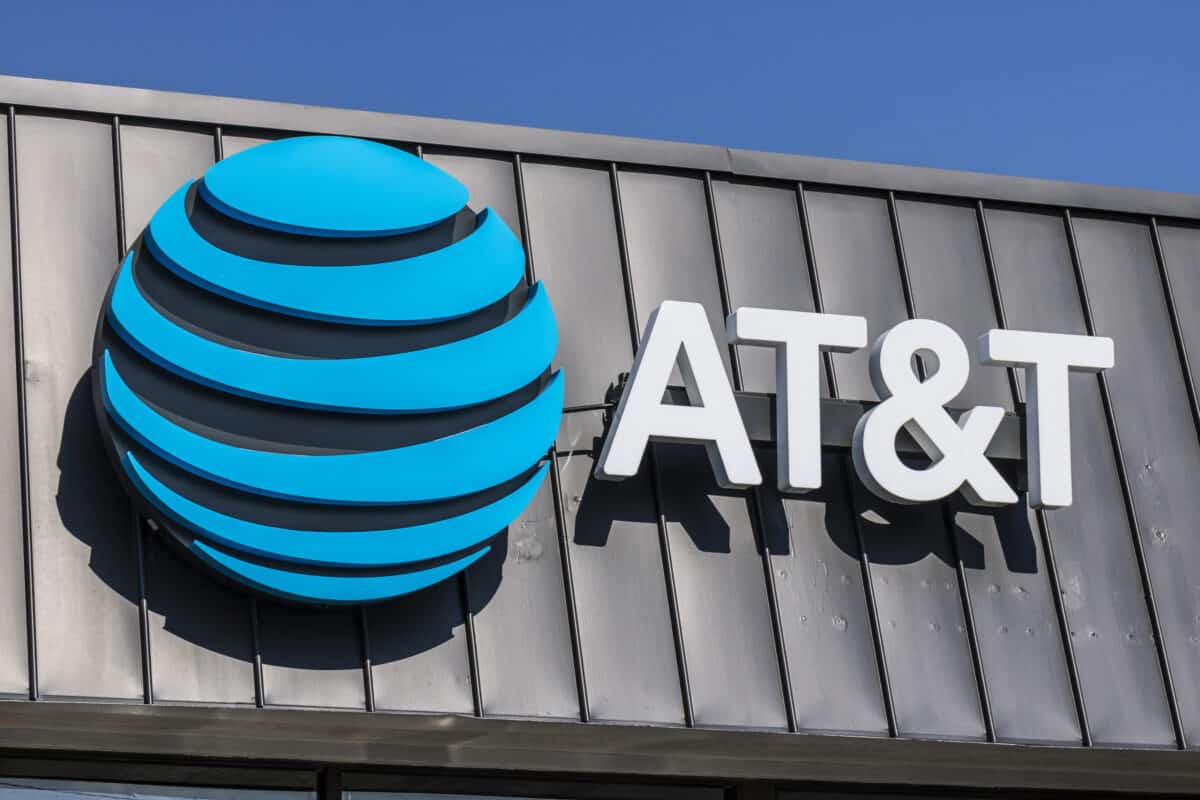 Earthlink
EarthLink offers three fiber plans for the Amarillo area. The pricing is more expensive than comparable plans from AT&T, but there are no hidden fees or rates after you fulfill the first year of the contact. The plans on offer are as follows:
100Mbps: EarthLink's first fiber plan is a modest 100Mbps with an equal upload and download rate. Users can expect reliable service that will easily handle streaming and gaming provided there aren't a multitude of devices simultaneously connected. This plan runs $59.95 a month.
300Mbps: The next tier of fiber plans comes in at $69.95 a month and triples the speed to 300Mbps for upload and download under ideal conditions. This presents a great midpoint and can handle a multitude of tasks like streaming, basic work, gaming, and connecting a good many devices to the home network.
1000Mbps: EarthLink's final plan is their most expensive, but also their fastest. With 1Gbps of upload and download rate, this is on par with the offering from AT&T. Pricing is somewhat comparable at $89.95 a month. This is very much the high end option for those looking for the best plan available for all their media and needs.
Windstream
Windstream is a smaller provider, covering only a fraction of the states AT&T and others service. What they lack in national recognition, they make up for with competitively priced broadband plans. There are only two fiber plans on offer from Windstream, and they are as follows:
Kinetic Fiber 500Mbps: At $39.99 a month, this plan is one of the more affordable options available for fiber access. 500Mbps is more than adequate for most tasks. Streaming media and low latency gaming are easily handled and at the price, it's hard to deny the value.
Kinetic Gig Internet: Windstream's 1Gbps fiber plan is the most affordable in the Amarillo area at this speed. Starting at $69.99 a month, it is an absurdly good value and provides the same strength and speed of connection offered by the highest tiers from EarthLink and AT&T.
Optimum
Optimum is a smaller service provider but one of the handful of choices for fiber connectivity in Amarillo. They offer up two plans of varying value, but service includes installation and equipment rentals. Their plans are as follows:
300Mbps Fiber: Retailing for a modest $40 a month, this 300Mbps fiber plan presents a great value for those just looking for basic but reliably fast service. This isn't the most affordable plan at this speed, but is still a great option regardless.
1Gbps Fiber: Optimum's highest tier plan comes in at $80 a month. The uniform 1Gbps download and upload rate are great for just about anything. You can easily accommodate a multitude of devices with ease. Streaming media and low latency games are also well within reach.
Satellite Providers in Amarillo, TX
Satellite internet is a bit of a last resort for potential customers. Speeds are less than optimal, access to the connection can be dependent on weather, and in some cases, there can be restrictive data caps in place. Users who aren't in an area covered by fiber, cable, or DSL might have this as their only option, so it is worth a look given the need for internet access.
Viasat
Viasat is a satellite internet provider who services the Amarillo locality. Speeds are less than ideal, and there is the unfortunate presence of data caps for prospective customers. Plans are on the pricier side, but if you aren't in a coverage area for other services, it is just the nature of things. There are a variety of plans from Viasat, which are as follows:
Unlimited Bronze 12: An 80GB per month data allowance is present for this plan, which offers a paltry 12Mbps for an effective download rate. The plan runs for $69.99 a month and isn't truly recommended if you enjoy streaming, gaming, or deal with transferring large amounts of data.
Unlimited Gold 50: A more generous 200GB per month data allowance and a 50Mbps effective download rate makes for a slightly better offering. At $149.99 a month though, it is extremely expensive, especially considering the data cap.
Unlimited Platinum 100: Viasat's premium plan with a premium price. At $199.99 a month, users can expect to receive a decent 100Mbps for the effective download rate. A 300GB per month data allowance is present, which would be adequate for some streaming. Download rates are throttled after being exceeded, and at the price, it's hard to recommend what's on offer for Amarillo residents.
Hughesnet
Hughesnet is a long established satellite internet provider. Like Viasat, there are download caps, which effectively turn into a throttled download rate for the variety of plans on offer. Speeds are uniform at 25Mbps, and allowances are the only thing differing for the price point. The plans are as follows:
15GB: $64.99 a month
30GB: $74.99 a month
45GB: $109.99 a month
75GB: $159.99 a month
The expensive fees and monthly rates make Hughesnet difficult to recommend in full. Amarillo has fairly excellent network coverage and multiple fiber providers, who all offer a better quality service for far less on a monthly basis.
Conclusion
Amarillo has a good variety of services available in the area. It is fairly surprising the amount of fiber providers in the area, who all offer a rather competitive product for the price points. One thing is clear, Amarillo residents are spoiled for choice when it comes to finding effective and stable internet access. Coverage areas will certainly vary, but users would be prudent to avoid the excessively expensive satellite services unless absolutely necessary.