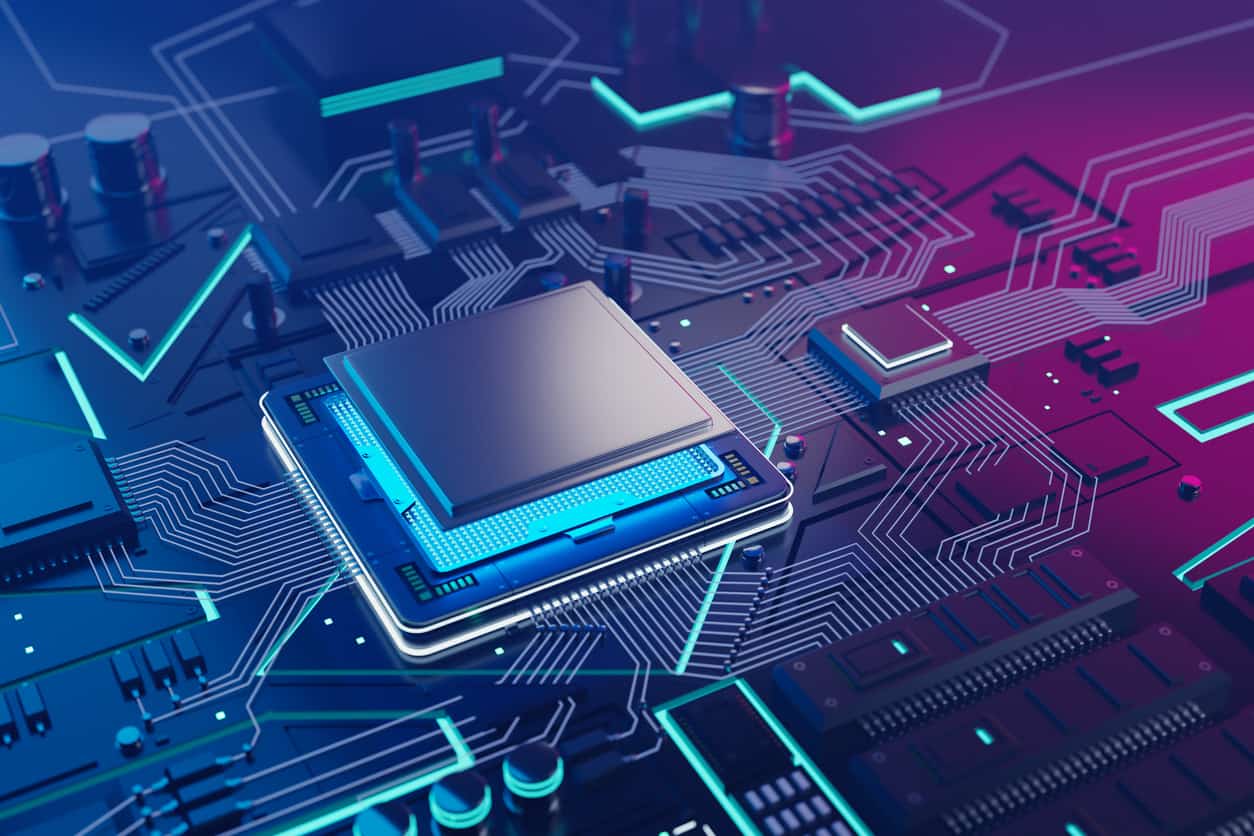 Key Points
AMD has held its place in competition against Nvidia.
APUs Advanced Micro Devices creates take advantage of their more powerful integrated graphics.
AMD has supplied the processors for gaming consoles like the Xbox One and Sony PlayStation 4.
The battle for hardware supremacy has already been long and drawn out. Yet, it continues to rage on. While IBM and other processor manufacturers have dropped out of the top ranks, Intel and AMD are still fighting for the title of king.
For the longest time, AMD has had a split focus on designing CPUs they named APU, for accelerated processing unit, and designing GPUs. This divide of focus and attention gave Intel the space it needed to dominate the CPU market for a long time. Intel's dominance earned AMD's APUs the reputation of being "the poor man's option".
Intel had the weight of its history to help it succeed. The success of the 8086 chipset and the programming languages and ISAs that evolved from their technology changed the world. In so doing, they had a head start in what could be done to make it even better.
Early stock value pushed their investment opportunities and helped to fund further research that eventually created their cycle of nearly yearly releases of improvements on either chipset architecture or programming instructions.
AMD never gave up. They continued to work on the APU, knowing that it had the potential to make small devices incredibly powerful. AMD's APUs were adopted by console gaming. While this had little effect in the PC market, it did give AMD the financial power to keep going against the giant Intel had become with some stock value of their own. Intel's main line of Intel Core processors (i3, i5, i7, and i9) was growing in popularity.
As a graphics processor manufacturer, AMD has held its place in competition against Nvidia. The PC gaming community preferred Nvidia's GTX offerings, followed by the RTX lineup, over AMD's Radeon cards. Then along came Zen. The Zen architecture created by AMD for their APUs and GPUs changed the game. As Nvidia's cards became more expensive with new features like Ray-Tracing, AMD was able to keep up and adapt their cards to share the Ray-Tracing technology without jumping their GPU prices to Nvidia levels.
Why does that matter when it comes to the Intel vs AMD comparison? Because the APUs Advanced Micro Devices creates take advantage of their more powerful integrated graphics. It is often compared to having a dedicated graphics card without dedicated graphics memory or cooling. This allowed AMD to enter the laptop arena more competitively than it had before.
The Ryzen chipset offers a decent top-shelf performer with the Ryzen 7 series, but the mid-range Ryzen mobile chipset is the real heavy hitter. Gaming laptops have long been a separate category from 2-in-1s, clamshells, and workhorses like the ThinkPad. This is because the hardware required to run modern AAA titles on a laptop is bulky and power-hungry.
The Ryzen chipset allows for better power management in mobile computing along with an entry-level gaming laptop performance in the mid-range of laptop costs, around $500-$800.
AMD still doesn't hold the title of the fastest processor on the market like Intel, but it did secure its place in the market as a great performer at a lower cost.
Intel vs AMD: Side-by-Side Comparison
| | | |
| --- | --- | --- |
| | Intel | AMD |
| What it is | Processor Developer and Manufacturer | Processor Developer and Manufacturer |
| Primary Purpose | Design microprocessors for computers | Design microprocessors for computers |
| Name | Integrated Electronics | Advanced Micro Devices |
| Influential products | Intel Core Processors | AMD Radeon GPUs, Ryzen APUs |
| Technologies influenced | desktops, components, laptops, smartphones, tablets | gaming consoles, tablets, desktops, laptops, components, smartphones |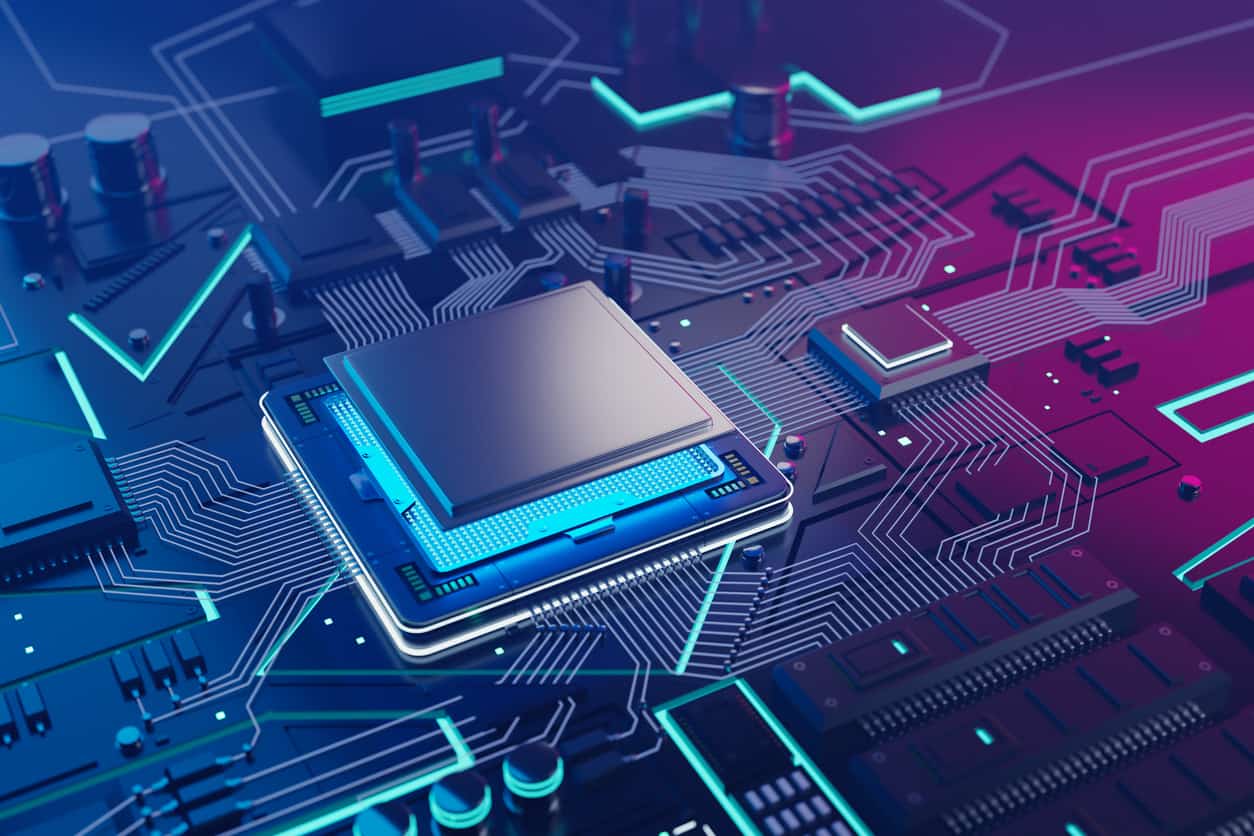 Intel vs AMD: 9 Must Know Facts
Intel offers overall more powerful chipsets than AMD has available but at a much higher price.
AMD's processors are called APUs because they mix the technology of CPUs and integrated GPUs together.
AMD has supplied the processors for gaming consoles like the Xbox One and Sony Playstation 4.
Neither AMD nor Intel has yet to successfully penetrate the mobile processing market dominated by Qualcomm.
Intel and AMD use different physical structures for their chips. This means that the sockets they use to connect to the motherboard are specific to the chip.
Intel owns the rights to Thunderbolt technology.
Intel chips are better suited for AI tasks.
AMD's laptop chips have created budget gaming laptops with decent performance.
Intel is short for integrated electronics.
Intel's Top Performer vs AMD's Top Performer
Here's a quick breakdown of Intel's top laptop CPU and desktop CPU against AMD's top laptop APU and desktop APU:
Desktop
There are arguably more powerful chips available by each manufacturer than the two chosen to compare, but these chips are top-shelf and have stable results for heavy home applications and gaming.
Intel i7-11800H vs AMD Ryzen 7 5800H
• Intel's I7-11800H consistently outperforms the Ryzen 7 5800H with the same component set up in nearly every benchmark test.
• The Ryzen 7 5800H has better power management which leads to longer battery life in a product like a gaming laptop and less power usage on a desktop. This may be the contributing factor to Intel's performance advantage.
• Both chips are nearly the same price.
• Intel's i7 is built on a 10 nm architecture while the Ryzen 7 is on a 7 nm architecture.
Laptops
CPUs in a laptop are valued slightly differently. Power is definitely a plus, but performance over extended battery life is the main goal. This is difficult to achieve already with laptop devices powering built-in features like touchscreens, pen digitizer, speakers, keyboard backlighting, microphones, fingerprint readers, and traditional computer components like the CPU, integrated graphics, storage, and RAM.
Intel i7- 10510U vs Ryzen 7 5800U
In the laptop market, the Ryzen 7-5800U dominates the Intel i7-10510U in nearly every benchmark. If it weren't for Intel-specific features like Thunderbolt and AI task processing, AMD's Ryzen would be the undeniably clear winner of the bout. Ryzen 7 has better power management and graphical performance than the i7-10510U. To spill salt on the wound, Ryzen 7 equipped devices are priced in the range of $700-$900 while Intel i7 laptops price range from $800-$1800.
Power Per Cost
AMD has always offered more power for the cost of its components. However, Intel has always offered a faster top performance. This makes AMD an overall better option for budget gamers and shoppers alike.
Consumer Electronics
Due to AMD's accessible pricing, gaming consoles from Sony, Microsoft, and Nintendo all feature AMD processors. While the chipsets in gaming consoles are custom-made, they are still using the same technology developed for laptops and desktop PCs. Fans of the Xbox One, Nintendo Wii U, or Sony Playstation 4 have already experienced what AMD brings to the game. The 7 nm architecture used for their chipsets has also allowed AMD to enter the fray of mobile processing in their partnership with Samsung to introduce more powerful graphics to their smartphone lineup.
FAQ
Sources:
https://www.ultrabookreview.com/48487-intel-i7-amd-7-comparison/#:~:text=Intel%20Core%20i7-11800H%20vs%20AMD%20Ryzen%207%205800H,real-use%20frequencies%20are%20always%20influenced%20by%20Turbo%20Boost.
https://www.pcworld.com/article/393505/the-best-cpu-for-laptops-intel-vs-amd.html
https://cpu.userbenchmark.com/Compare/AMD-Ryzen-7-5800U-vs-Intel-Core-i7-10510U/m1433044vsm891469
Next Up…