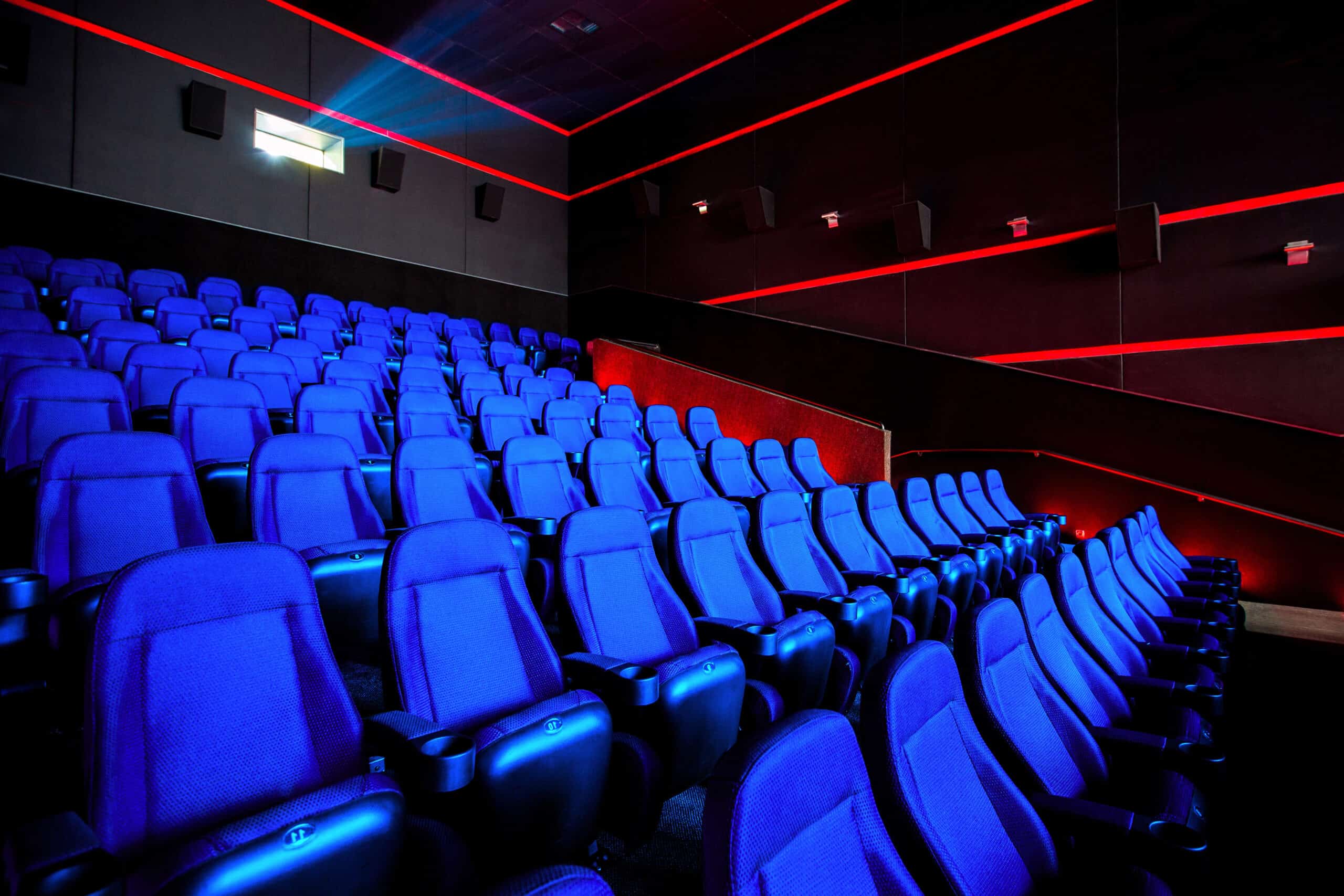 When it comes to the latest blockbuster releases, large format screens are definitely the way to go. From America's most populous cities on either coast to small towns throughout the Midwest, theater chains and the IMAX Corporation boast a unique range of large-format options to choose from. Two of the most popular competitors in this particular space? IMAX vs. XD. The former is the flagship offering of there IMAX Corporation. The latter is a large-format rival from mega chain Cinemark Theatres. However, which of these two formats ultimately makes for best movie-going experience? Let's compare.
IMAX vs. XD: Side-By-Side Comparison
| | IMAX | XD |
| --- | --- | --- |
| First Introduced | 1967 | 2009 |
| Developed By | The IMAX Corporation | Cinemark Theatres |
| Screen Size | Approx. 72 feet tall and 50 feet wide | Approx. 70 feet tall and 133 feet wide |
| Aspect Ratio | 1.43:1 or 1.90:1 recommended | 2.20:1 or 1.85:1 recommended |
| Number of Screens in U.S. | 362 screens | 168 screens |
| Global Territories Served | 80 countries across Americas, Europe, Africa, Asia, and Australia | North, South, and Central Americas |
| Average Ticket Price | 35% more expensive than standard format | 35% more expensive than standard format |
| Supported Chains | AMC, Marcus, Regal, B&B, Cinemark, and more | Exclusive to Cinemark |
5 Must-Know Facts About Large Format Films
Of all the large formats out there on the market today, IMAX remains the most instantly recognizable. However, they're far from alone in the industry. Some of the IMAX Corporation's closest competitors include Cinemark XD, Regal RPX, Marcus UltraScreen DLX, and Dolby Cinemas.
There's actually a large screen format even bigger than IMAX. It's called OMNIMAX, and it also happens to come from the IMAX Corporation. Towering over five stories tall and featuring a curved dome projection, OMNIMAX theaters increase the size of an IMAX projection to create a near-panoramic viewing experience. There are only a spattering of OMNIMAX screens throughout the U.S.
IMAX has run into some trouble as of late, ever since the discovery of so-called "LieMAX" screens. Instead of offering true IMAX presentations, these "LieMAX" theaters advertise themselves as IMAX but actually fall short of the company's quality standards in projection, sound, screen size, or other key factors that doesn't properly align with IMAX's strict parameters.
Early large format films failed to take off as successfully as IMAX later would because of the sheer amount of technical specs that had to go into the filmmaking and subsequent projection process. From CinemaScope to VistaVision, filmmakers would have to use special film formats during the filmmaking process, then hope that theaters would adopt special projection technology to show the films.
Upcoming IMAX releases include John Wick: Chapter 4, Dungeons & Dragons: Honor Among Thieves, and The Super Mario Bros. Movie. Cinemark XD is expected to play these same films, but not in true IMAX format.
IMAX vs. XD: Key Differences
While the above comparison of specs is certainly important to the IMAX vs. XD debate, there's more to this showdown than just these basic stats. What really helps highlight which moviegoing experience is better? An analysis of the key differences that exist between these two large format options. How do their screen sizes compare? What about their sound systems? Plus how does the price of ticket compare from one format to the next? Not to mention the kind of availability IMAX vs. XD have to offer. Let's weigh these key considerations at length below.
Screen Size
Firstly, size. Of all the key differences to consider between IMAX vs. XD large format projections, screen size is probably the trickiest of the bunch. You see, IMAX is known for its massive height compared to its width. Cinemark's XD screen, by comparison, is better known for its massive wall-to-wall width over its height. Whether you prefer a higher projection or a wider projection is up to you. However, aesthetically speaking, Cinemark XD screens end up looking bigger than IMAX screens because of that increased width over height.
Surround Sound System
Secondly, sound. Movie-going is about more than just picture quality, of course. Incredible surround sound is the other half of the equation. In truth, great sound matters just as much as great visuals. So, how do IMAX vs. XD compare in this regard? IMAX utilizes DTS:X audio technology, a close rival to Dolby Atmos sound that delivers similar object-based 3D sound quality. Cinemark XD's surround sound quality is slightly less exceptional. They utilize 11.1 multi-channel surround systems, which still sound excellent, but do not reach the heights (no pun intended) of DTS:X 3D sound.
Ticket Price
Thirdly, we should consider price. Rising ticket costs are frequently cited as one of the most pressing factors keeping people from going to the movies as often as they'd like. For this reason, it's important to note that both IMAX vs. XD large format presentations cost around 35% more than the standard general admission price. However, Cinemark tends to be one of the most affordable theater chains in the nation. If you're attending an IMAX showing at a Regal or AMC, it might not be as affordable as seeing a film at Cinemark. This is definitely an advantage for Cinemark.
Screen Availability
Lastly, what does screen availability look like between IMAX vs. XD? After all, what good is a winning format if you don't have any screens near you that offer the format in the first place? With this in mind, IMAX has far more screens nationwide than Cinemark XD does. While Cinemark might have more locations overall, the number of XD screens compared to their number of standard format screens is notably less. In the end, IMAX has nearly double the number of screens in America in comparison to Cinemark XD. (That's over 360 for IMAX, but less than 170 for Cinemark XD.)
The History of IMAX
IMAX predates Cinemark's XD screen technology by more than four decades. (Clearly, they're the contender with seniority in this IMAX vs. XD debate.) Dating all the way back to the mid to late 1960s, IMAX's one-of-a-kind display technology was discovered quite by accident. Four business associates — Roman Kroitor, Graeme Ferguson, William C. Shaw, and Robert Kerr — were tooling around with a 70mm film projector when they realized the already enormous projection format could be tripled in size if a projectionist fed the film through the projector horizontally instead of the proper vertical way. 
This remarkably simple move would prove to be tremendously lucrative for the four of them — not to mention the IMAX Corporation they founded together. By merely re-orienting the reel of film, the quartet had increased the size of a 70mm film projection by nearly three and a half times. (Compared to a 35mm film projection, 70mm was already bigger when projected vertically. Now, with this IMAX formatting, it could appear eight times larger than that.) Other large formats had come and gone before IMAX — CinemaScope, VistaVision, and many others — but IMAX was here to stay.
For the next four decades, IMAX remained loyal to celluloid over the rising popularity of digital projection. But, by the time the late 2000s rolled around, it became unavoidable: digital was going to surpass film, and IMAX needed to adapt. While hesitant at first, it was a move that proved incredibly successful for them. By embracing digital projection, IMAX was able to increase their global screens from under 300 to over 1,000 in under 10 years. Today, there are over 1,700 IMAX screens globally. As we've learned, Cinemark's XD screens can't even come close to that number.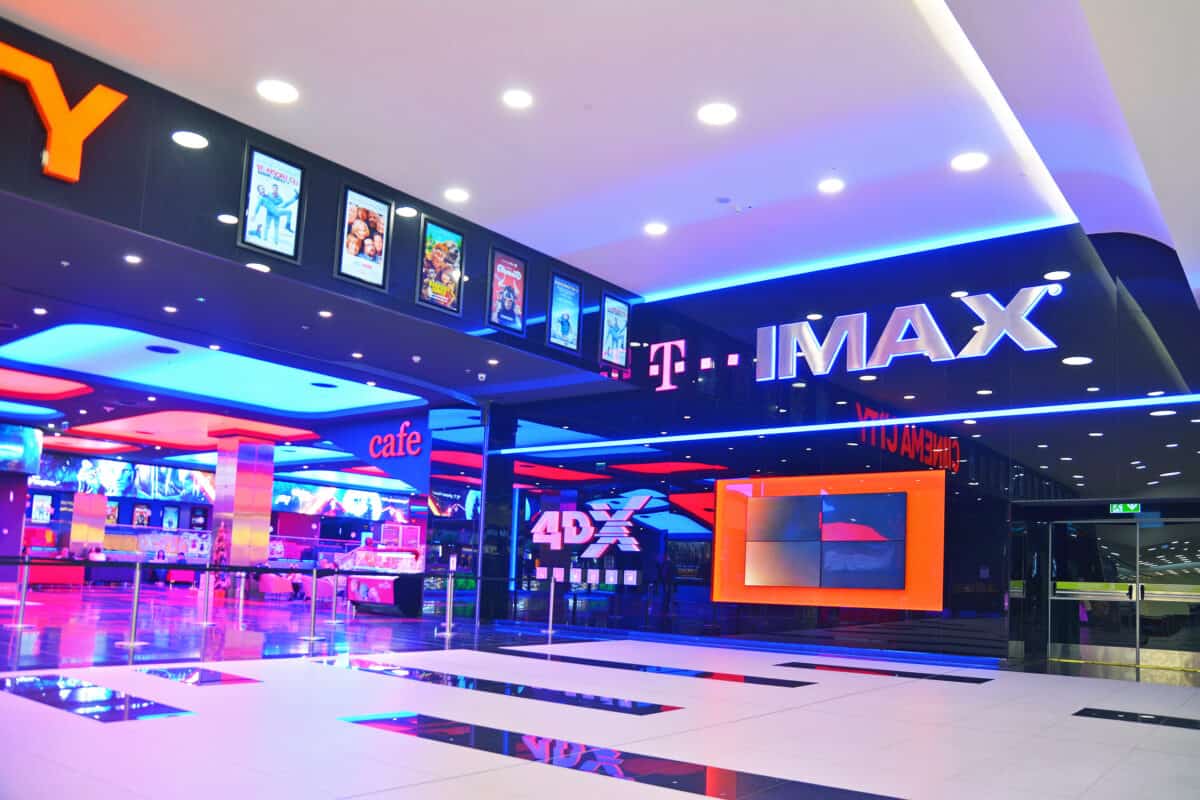 How XD Compares
As the story of all great businesses begins, Cinemark did not begin as the company we know it as today. In fact, its beginnings were charmingly humble. Back in the 1960s, two brothers Lee Roy and J.C. Mitchell — opened up the very first Mitchell Theatres location in Waco, Texas. It was a good old fashioned drive-in, and it was hugely popular in the area. (Apparently, large format screens have been intrinsic to the company since the start.) Soon, Mitchell Theatres grew to a state-wide operation. By the late 1970s, the newly renamed Cinemark Theatres had 25 locations across the Southwest.
Over the course of the next few decades, Cinemark grew from a regional chain to a reputable brand name throughout North, Central, and South America. With locations stretching as far into the Northeast as New Hampshire and as far south as Argentina, the chain stands as one of the most powerful and sizable names in the theatrical industry today. They also have several chains under their umbrella, including Tinseltown, Rave Cinemas, and Western America's Century Theatres. Theirs is a grand total of more than 520 locations with nearly 6,000 screens in all.
Their first large-format XD screen emerged in 2009 — which, as you'll remember, was precisely around the time IMAX embraced digital projection and rapidly began to expand globally. Short for "Extreme Digital Cinema," the goal of Cinemark XD screens was to give IMAX a run for its money by establishing dominance in areas where IMAX had yet to expand. Its enormous wall-to-wall screen also appears larger than an IMAX screen, even if the exact specifics of their sizing can get tricky. Regardless of who's actually bigger, the XD screen appears bigger. That's what matters.
IMAX vs. XD: Pros and Cons
| Pros of IMAX | Cons of IMAX |
| --- | --- |
| Larger than normal screen | IMAX films cost more to see than standard films |
| Films shot with special IMAX cameras | Movies don't show in IMAX for long |
| Available in 2D and 3D with digital projection | Some IMAX screens are fake "LieMAX" screens |
| More IMAX screens than Cinemark XD screens | IMAX 3D is not the most popular 3D format |
| Pros of XD | Cons of XD |
| --- | --- |
| Screen appears larger than IMAX | Less XD screens than IMAX screens |
| Ticket price is not much more expensive | Surround sound is not as impressive as IMAX's |
| Many more films play in XD than IMAX | Screens are shorter than IMAX's |
| No need for special certifications or filming | Not as iconic a brand name as IMAX |
IMAX vs. XD: Which Is Better?
So: Which large format screen is truly the best? IMAX vs. XD? It's a close call, as we've seen time and time again throughout this piece. Every time it seems one format takes the lead, the other comes in with another great advantage in its favor. All in all, it comes down to those key comparisons we discussed above: screen size, sound quality, ticket price, and availability. When you look at the big picture (literally), IMAX comes out ahead of XD. It has the taller screen, the better sound, and more widespread availability overall.