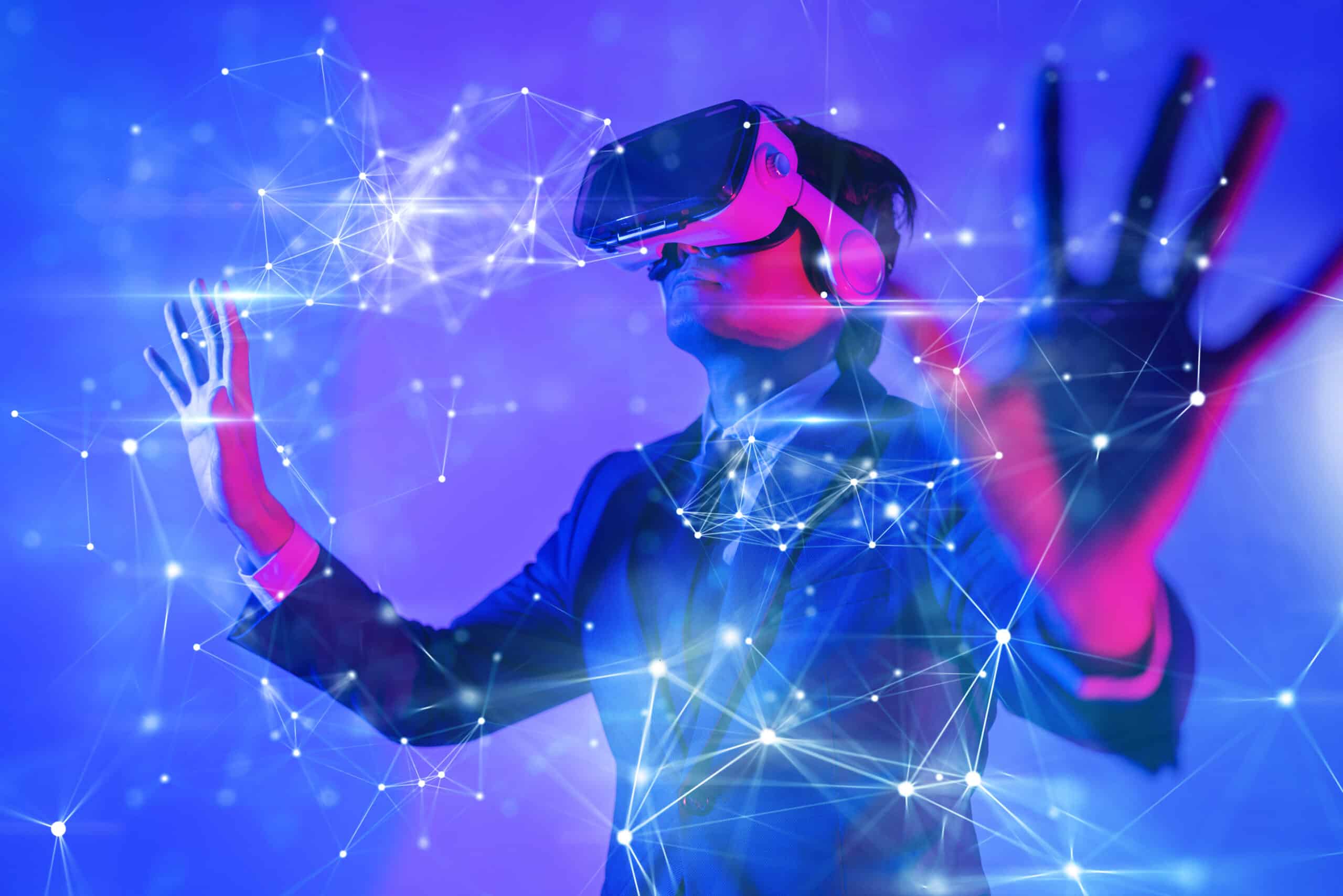 The HTC Vive is a tried and true VR headset designed to deliver the absolute best experience in VR gaming. On the other hand, the PlayStation VR2 is a soon-to-be-released accessory for the PlayStation 5 console. Each VR headset has its own strengths and weaknesses, requiring it to be plugged into another device that actually runs the game or application.
While we don't know everything about the PlayStation VR2 yet, there's been a lot of information released, and in the coming weeks, it looks like we will have a lot more answers. Both headsets come with their own controllers, so you don't have to worry about picking those up. However, each headset still has some limitations holding it back that you will want to consider.
Let's dive into what you need to know.
HTC Vive vs. PlayStation VR2: A Side-by-Side Comparison
| | HTC Vive (Cosmos) | PlayStation VR2 |
| --- | --- | --- |
| Price | $749 | $449 |
| Display Type | LCD | OLED |
| Resolution | 1400 x 1700 pixels | 2000 x 2040 pixels |
| Field of View | 110 degrees | 100 degrees |
| Refresh Rate | 90Hz | 90Hz, 120Hz |
| Camera Tracking | Internal | Internal |
| Controllers | Vive Controllers with Steam VR Tracking | Wireless VR2 Sense |
HTC Vive vs. PlayStation VR2: What's the Difference?
The biggest difference between the HTC Vive and the PlayStation VR2 is the machine it takes to run them. Most HTC Vive headsets require a computer to run games and other media types. The PlayStation VR2 requires a PlayStation 5 console, which isn't necessarily easy to get. These factors also limit the types of games played on them.
HTC Vive
The HTC Vive Cosmos has been the most popular headset from HTC. However, there's been some new entrants lately, including the Vive XR Elite and the Pro 2. The Cosmos is closely aligned with the PlayStation VR headset. The Vive Focus is specifically targeted at businesses, but the new XR Elite appears to be a higher-end version of the Cosmos headset.
The XR Elite costs considerably more than the Cosmos, but it is much more similar to the PlayStation VR2 with its high-resolution screens and lack of base stations. It uses two 3840 x 1920p screens to deliver extreme detail. The XR Eite can also work wirelessly with a battery pack. This means it can also function as a standalone headset similar to the Oculus Quest 2.
As mentioned, the Cosmos relies on base stations that tracked the headset and user movements around the room to get a precise location. However, the newer HTC headsets like the Pro Series and XR Elite are using built-in cameras like the Oculus Quest. All of the HTC Vive headsets use special controllers that can sense motion and have physical buttons.
HTC Vive Cosmos Elite Virtual Reality System
Lighthouse tracking - base station 1.0 provides up to 160 sq. Feet of play space for those that demand the best in Vive VR gaming.
Crystal-clear graphics - see the virtual world through a 2880 x 1700 combined Pixel resolution. All-new LCD panels reduce the distance between Pixels, minimizing the screen-door effect.
Flip-up design - go easily between reality and virtual reality with the flip-up design, without disrupting your VR journey.
Vive port - Get the most out of VR with Infinity. Enjoy unlimited access to hundreds of VR games, apps, and videos.
Vive reality system - Vive reality system lets you navigate seamlessly between virtual experiences. Discover new content, launch titles from your library, play a video, or browse the web.
We earn a commission if you make a purchase, at no additional cost to you.
PlayStation VR2
PlayStation VR2 is Sony's successor to its first VR headset which was designed to work on the PlayStation 4. The PlayStation VR2 is specifically designed to work with the PlayStation 5 console, so you will need to own one before you can use the headset. Unfortunately, the headset will not work as a standalone device like the Oculus Quest or HTC XR Elite.
While the original PlayStation VR was extremely limited by its controllers and need for a camera, the new VR headset will not have any of these limitations. The PlayStation VR2 uses controllers similar to those of competitors. Most remarkable is the headset's 2,000 x 2,040p resolution per eye, making it one of the highest resolution headsets on the market.
The PlayStation VR2 has cameras built in that detect the surrounding environment. This will greatly improve one of the biggest problems with the original headset since you had to stay within a few feet of the separate camera. Similarly, audio is now improved with a built-in microphone and speakers, which is a vast step up from the old earbuds of the previous headset.
How They Operate
Most modern VR headsets are pretty much the same. They use two lenses that create separate pictures to display to each eye. This creates a three-dimensional effect and tricks your brain into thinking objects are further than they really are. In addition, there's a gyroscope that can track the movement of your head to make the screen's image match your movement.
Beyond that, each headset uses special controllers that the player must put in each hand. The newest VR controllers have sensors in them that can even detect when a finger is touching it for games that require the most extreme accuracy. All of these aspects and technology work together to create a seamless experience for users.
What They Play
Now, most people want to know the types of games VR headsets can play. Both headsets have their pros and cons when it comes to games because certain games are not available on each. The PlayStation VR2 will have a very small library of games when it comes out. This is further compounded by the fact that it will not be backward compatible with the original PlayStation VR.
The HTC Vive headsets, however, offer a lot more options because you can use them with Steam VR on PC. There are plenty of games that you can start playing, and many are available at very low prices. Similarly, you can do other stuff with Windows Mixed Reality, like watching videos. The XR Elite can also run select games without needing a PC. But the biggest drawback of HTC headsets is that you can't play Sony games.
HTC Vive vs. PlayStation VR2: 5 Must-Know Facts
PlayStation VR2 requires a PlayStation 5 console.
The HTC Vive XR Elite is a standalone headset, while the Pro and Cosmos require a computer.
The PlayStation VR2 is not backward compatible with PlayStation VR games.
Both HTC Vive headsets and the PlayStation VR2 come with controllers.
You will have to wait for the PlayStation VR2 library to build up, whereas the HTC Vive has access to an existing library of games.
HTC Vive vs. PlayStation VR2: Which One is Better for You?
The PlayStation VR2 is arguably the better headset, but it isn't cut and dry. The headset that is best for you will depend on a number of factors, such as the hardware and capabilities you already have. A VR headset is an expensive item to splurge on, so it is understandable that you want to get the best one.
The Case for PlayStation VR2
Spending more money won't necessarily mean that you get a better experience. The PlayStation VR2 costs $449 but has one of the best screen resolutions out of any VR headset. Similarly, you don't have to worry about having a computer powerful enough to run the headset. However, many people still consider this too expensive because of how affordable the previous version was.
But VR headsets are not cheap, and the PlayStation VR2 is still an incredible value. Even adding the cost of a PlayStation 5 console, the PlayStation VR2 is still less expensive than most of HTC's Vive headsets. The biggest setback is that getting a PlayStation 5 console is still pretty difficult. But, if you already have a console, then the PlayStation VR2 is probably the best choice.
A Better Choice for PC Gamers
If you're a PC gamer with lots of money invested in a gaming PC, then it won't make much sense to go out and buy a PlayStation 5 if you don't already have one. The downside is that you need a pretty powerful computer. More specifically, you need a computer with a powerful GPU, such as an RTX 3070 or higher.
Keep in mind that the types of games you want to play will also play a role in how powerful of a GPU you need. The upside is that an HTC Vive headset will give you the most flexibility since you can play anything from a PC. Meaning it will be able to play videos, or you can even use the headset for a virtual desktop.