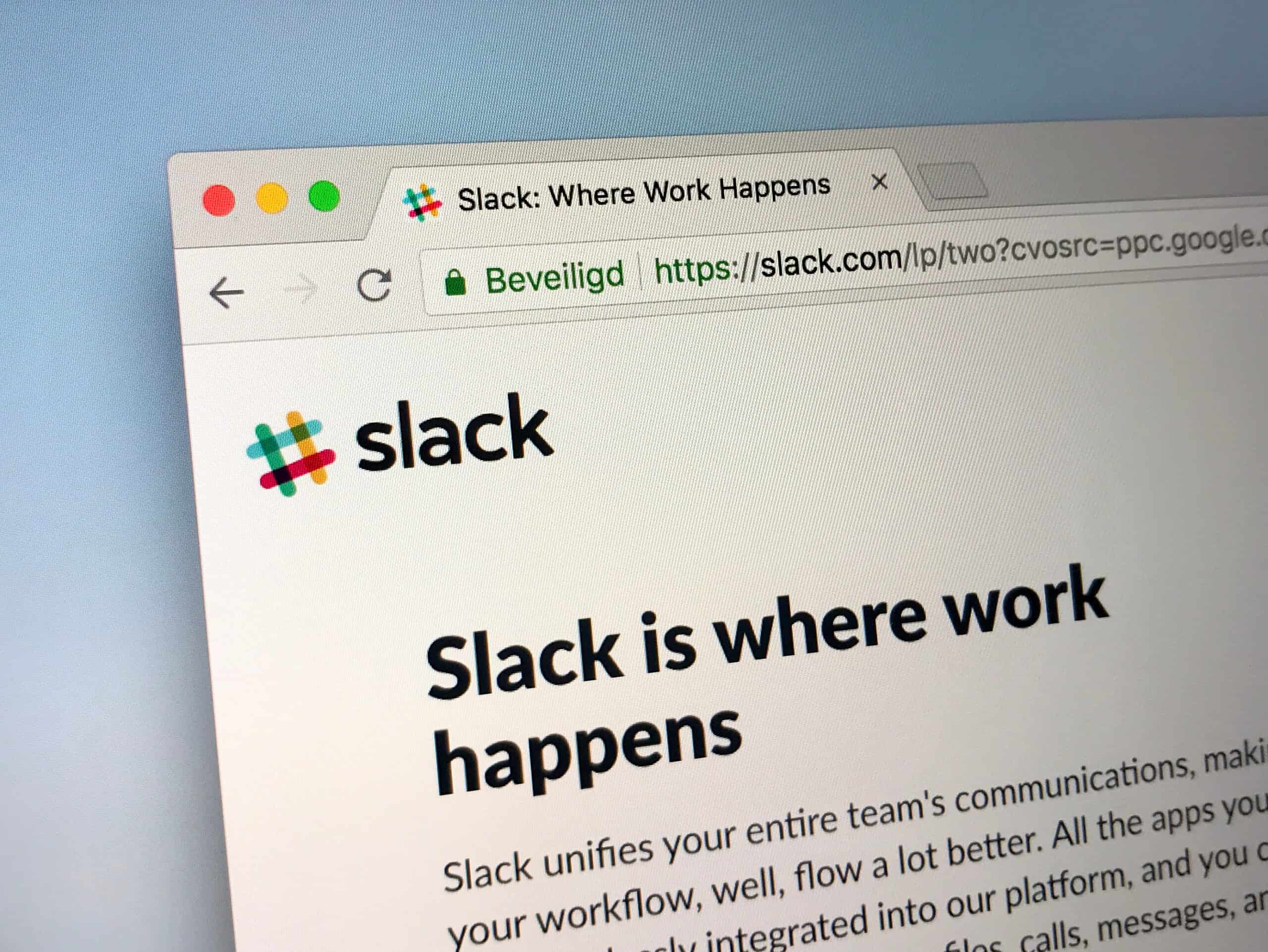 Slack is an awesome productivity tool for businesses, freelancers, and project managers. But not many know how to use it effectively. Keeping everyone updated, constantly in the know, and collaborating on multiple devices is difficult when working with a team. Fortunately, Slack is the go-to software that meets most people's needs. But how do you use Slack? Is it easy to set up, and what do the paid plans offer?
This complete guide will tell you everything you want to know about Slack. We've also included specific tutorials at the end of this page to make it easier for you to learn how to use Slack!
What is Slack?
Slack is an organization and communication software that lets you create channels and host voice and video calls while offering app integrations that make teams work more cohesively. Available on iOS, Android, macOS, Windows, and web-based platforms, Slack is one platform every team member can access and enjoy.
Slack Collaboration
Slack does more than a messaging service like GroupMe. It's designed to support all the needs of an organization. Slack is a one-stop shop for those needing reliable communication and organization software.
You can integrate your company's apps and software with Slack and send confidential files in private channels. No matter your needs, Slack can accommodate them.
Channels
One of the more beneficial aspects available to all Slack users (regardless of subscription plan) is Slack channels. You can create channels for each department, organization, and team. The General and Projects channels are public by default. A public channel is open to everyone in your organization.
However, you can also make private channels and invite a select few to join. Slack also lets everyone, regardless of the subscription plan, create as many channels as needed to run the workforce effectively.
Video Calls
Video calls are commonplace in today's work climate. Slack's video calls are secure, functional, and reliable. Those using the software for free can only chat one-on-one with workspace members. Furthermore, those paying for the higher-tiered plans get benefits like channel calls and screen sharing (Mac, Windows, and Linux).
Simply click the camera icon to use Slack's video-calling feature in DMs, channels, or group DMs.
File Sharing
Files and documents are more accessible, secure, and in one place. Rather than sharing document links over and over when requested, you can pin important links at the top of channels or add app integrations like Google Docs for faster access.
Keep all your files in one place with Slack's app integration capabilities and file-sharing. However, it's essential to beware that free users only retain the last 90 days of messages, so if you're sharing files, upgrading to one of the paid plans may be best.
Slack Functionality
When looking for the perfect workspace software, it's vital to know how it works. You want a tool that works fine, supports teams and is accessible to individuals with various technical skills. Fortunately, Slack delivers and exceeds expectations in all these areas.
Slack Apps
Your employees can use Slack anywhere. The mobile app, desktop app, and web browser platforms make it easy to keep everyone organized and in the know all the time and anywhere. Whether your employees prefer iOS, macOS, Android, or PC, you're good to go! Simply click the links for the device, install Slack, sign into your workspace, and go.
Slack Updates
The company releases new features and security patches and fixes bugs at regular intervals. Expect a new feature-packed and quality update for all your Slack platforms every six months. What's better is no matter how you use Slack, there's a simple way to perform updates and maintain the platform.
Slack Support
Worried about an approaching deadline and your team-management software starting to glitch? Slack offers phenomenal tech support 24/7 and 365 days a year for those paying for the service.
Those with the Enterprise Grid plan even get priority tech support. But even free subscribers can access Slack's tech support and tons of resource articles.
Slack Security
In addition, security is another critical aspect of workspace software. Perhaps we're sending proprietary information, files, and documents. We can't have any interlopers gaining access to our sensitive information.
Furthermore, Slack encrypts your data in transit and upon delivery, giving its users a little more peace of mind. Other critical aspects of Slack security are Slack EKM and audit logs. No matter the information, rest assured it is safe.
Slack's Interface
Moreover, Slack's interface is the first thing you'll notice when you sign into your account. The interface is essentially the layout, and once you become familiar with it, the layout makes sense. Of course, the layout varies depending on whether you're using the mobile app or the desktop application.
On the left side, you'll find all your channels and contacts. Select one and get chatting! The main section of the screen is large enough to show all your communications in a channel or DM in one place. You can easily access the video calling feature and add attachments using the icons at the bottom of the screen.
Key Features
Slack offers so much functionality and usability that your options can become overwhelming quickly. It's great we get so much from the platform, but to fully understand how much Slack can do for your organization, you'll have to review the features.
Fortunately, we did the heavy lifting for you!
Features
Free
Paid
Details
Unlimited Channels
X
X
– Create unlimited private and
public channels.
– Up to 1,000 people per
channel
Slack Connect
X
– Additional App integration
– Channel invites for better
collaboration with clients
– Set appointments and
host Zoom calls
– Work with others outside
of your organization
Desktop & Mobile
App
X
X
– Download the iOS and
Android App free.
– Download Slack for
Mac or Windows free.
-Access Slack on any
web browser free.
Voice & Video Calls
X
X
– Free Slack offers
one-on-one video & voice calls
– Paid Slack offers conference
voice & video calls
Software Integrations
X
X
– Up to 10 free app integrations
on the free plan
– Connect your organizations
software within Slack using
Department Tools on a paid
plan.
Archives &
Search
X
X
– Free accounts have 90 days
of search history
Storage
X
X
– 5GB of storage for free
accounts
– Pro Plan subscribers get
10GB storage for each
member
– Business Plan+ offers 20GB
storage per member
– Enterprise Plan offers 1TB
per member
24/7 Tech Support
X
– Contact tech support any time
with the Business or Enterprise
Slack plan.
Let's Get to Work!
As you can see, Slack is a great place to bring teams together and work on massive projects. The interface makes usability a breeze. Your organization can access the platform on any device and from anywhere there's an internet connection.
Slack is designed to promote collaboration and efficiency. However, it's also reliable and secure! It takes minutes to sign up and even less time to get familiar with the interface.