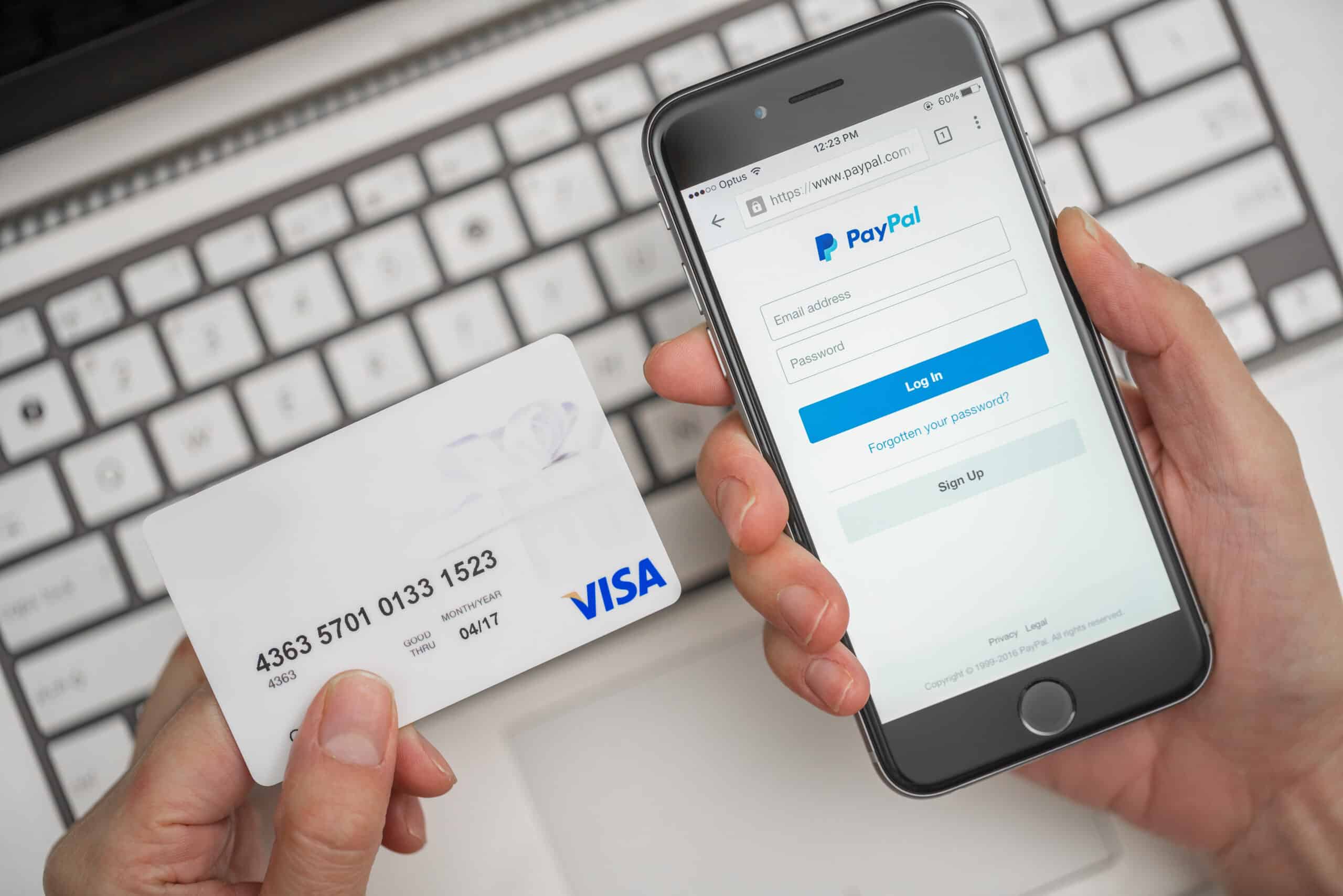 Amazon has established itself as the brand that makes online shopping easy and convenient. And while you can select from a variety of different payment options using the Amazon ordering system, including credit cards, bank accounts, and even reward points, you can't directly use PayPal. But no worries, we have a few workarounds. Here's how to use PayPal on Amazon.
What to Know About PayPal Payments
First, why can't you use PayPal directly? Simply put, a few years ago, PayPal was a component of eBay, which is a significant competitor of Amazon. Hence, Amazon didn't want to benefit their competitor's site. But, many people use both websites, so it's safe to say you're not alone in trying to figure out how to do this, and we're showing you how.
How to Use PayPal on Amazon: The Easiest Way
While we're going to share our steps to help you use PayPal, one of the easiest ways to do it is by buying an Amazon gift card with your PayPal balance. The best two sites that offer gift cards and allow you to pay via PayPal that we've found are Dundle and eGifter. That way, you don't have to go through the hassle of adding debit and credit cards if you don't want to.
How to Use PayPal on Amazon
Okay, if you don't want to buy gift cards, the other way you can do all of this is by connecting your PayPal card. Here's how to do that!
Step 1: Log Into PayPal and Amazon
First, you'll need to log in to both PayPal and Amazon. You'll also want to have your PayPal debit or credit card nearby if you don't remember the number, expiration date, and security code.
Step 2: Navigate to Your Account Settings in Amazon
Once you've logged in to both sites, you'll want to navigate to your Amazon account settings. You can do this by hovering over your name in the right-hand corner, and clicking "Account".
Step 3: Click "Your Payments"
Now that your account settings are showing, you'll then want to click on "Your Payments". This will bring up a screen with all the current payment methods that you use on Amazon. As you can see, I've already added my PayPal card to my account. But since you'll be adding a new card, you'll want to scroll down until you see "Add a payment method" and click on that.
Step 4: Add Your New Card Info
Once you click to add a payment method, a pop-up box will appear. From here, you'll add your card number and other pertinent information. Be sure it's correct or Amazon will deny the addition! Once you've finished, click the yellow "add your card" button, and that's all you have to do! Amazon will immediately add the card to your wallet for use.
Step 5: Shop as Normal!
Now that you've added your new payment method, you can shop as normal on Amazon. Once you're ready to check out, be sure to choose the PayPal card as your method of payment, and it will use your balance on PayPal to pay for your items.
How to Use PayPal on Amazon Wrap Up
As you can see, there are a couple of workarounds for Amazon's current restriction against using your PayPal balance to pay for items directly. These methods are completely safe and lawful. Some of them just require you to complete a few more steps than you would if you had used a standard debit card.
Now you'll be able to use PayPal as your default payment method!