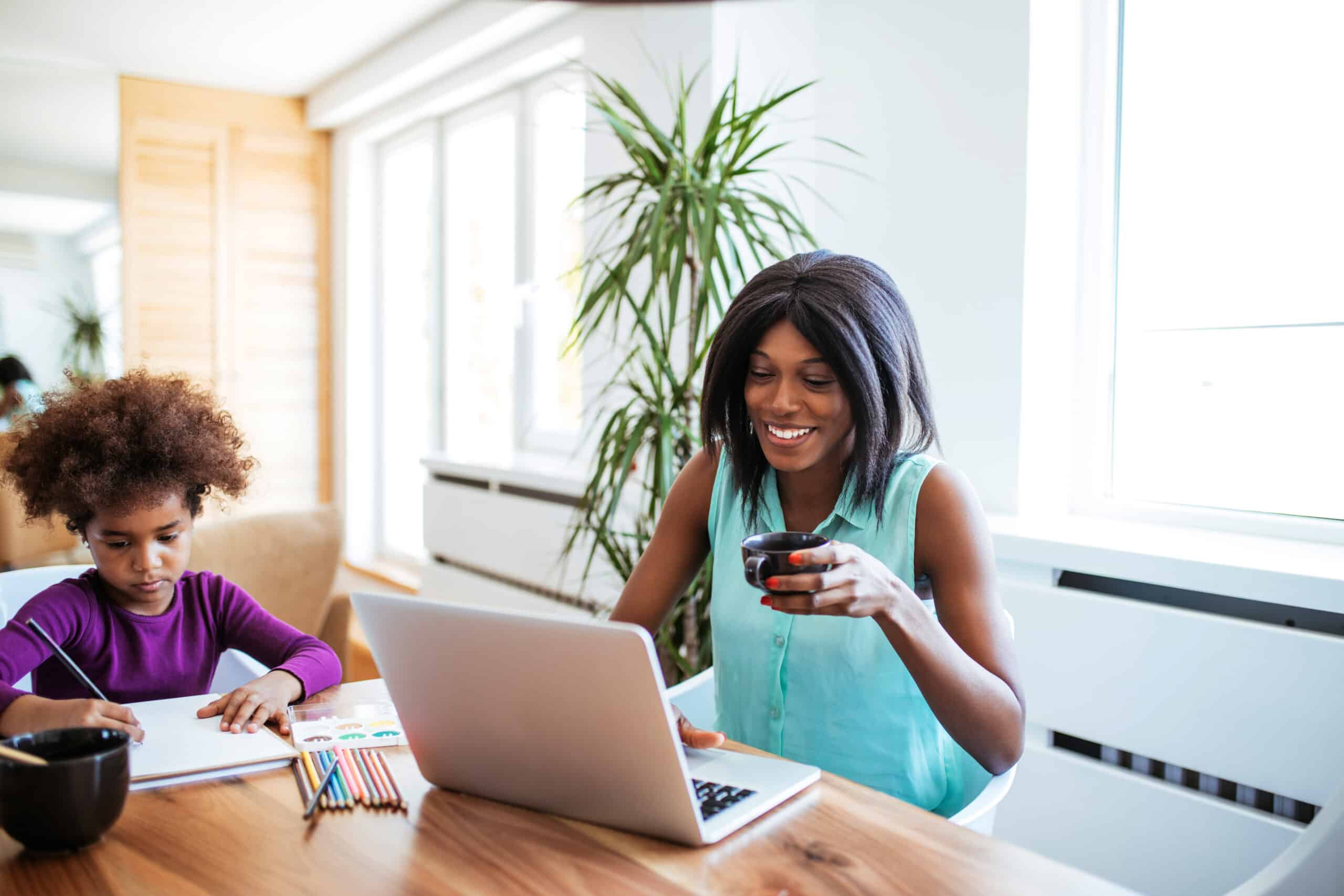 Key Points:
Mommy blogs may sound simple, they actually have ton of differences and provide great information for moms and expecting moms.
Because this field is crowded, it is important to narrowly focus on a subject in order to stand out and provide the most value.
Sometimes it just takes the courage to take the first baby(!) steps and get your content out there, instead of waiting to make it perfect.
Due to the pandemic, there is a growing number of mommies (and daddies!) caring for their young kids at home. According to Parents magazine, the number of stay-at-home mothers increased by 60% in the 2020 census. In addition, the number of freelancers in the United States increased by a startling 2 million in 2020 alone. We are all looking for ways to get paid with minimal time spent commuting.
Blogging can be an excellent method to make money online and support yourself entirely from the comfort of your own home. So, many freelancers now opt for blogging as their full-time profession. Interestingly, mommy bloggers are getting a good bite of this multi-million-dollar industry.  
Today, there are around 4 million mothers who run a blog. Surprisingly, mommy blogs have a bad reputation for being full of sugary text and happy pictures. These are believed to offer little value beyond parents showing off their kids, or trading recipes and craft plans.
But, that is not always true!
Despite their common name, mommy blogs are incredibly diverse. Some are gorgeous digital scrapbooks, while others provide honest narratives that tackle sensitive topics like maternal depression and the incredible range of new-infant poop colors.
Witness the Diversity
The truth is that these mommy bloggers cover a wide range of topics, from pregnancy and parenthood to style, travel, money, home, and health advice, as well as kid-friendly, do-it-yourself projects and guidance for single mothers, couples, and those considering adoption.
We're not saying that reading these chic mom lifestyle blogs will necessarily make your life easier. But if you're searching for simple tips, tricks, and guidance on all things regarding parenthood, they will be an absolute godsend. This is why they're so popular, and why you should consider starting your own personal mommy blog. This way, you'll not only build a nurturing community where other mommies share the trials and joys of embracing motherhood, but you can also make a passive income to support your lifestyle.
But, if you're reluctant because you feel that you have no idea where to start, we're here to help. All you have to do is:
Pick a micro-niche
Find the right hosting platform
Choose a theme and customize it
Start posting
 So, let's get started!
1. Identify Your Micro-Niche
The focus of your blog, or its "niche," is the area of interest you intend to cover. Having a clear emphasis on your blog's content will help your intended readers find you and become dedicated followers, so it's crucial to take the time to decide on a blog niche.
Some of you may be thinking, "Well, if I'm starting a mommy blog, shouldn't that be my niche?" Not exactly! The truth is that in the realm of mommy blogs, there is a wide variety of subgenres/niches to choose from.
Imagine that you've decided to start a mommy blog and write about everything from travel, food, parenting advice, and DIY to beauty. Now, think how hard it would be to attract a loyal following when covering all these topics. But if you focus only on sharing delicious family recipes, for example, making food your micro-niche, you'll find readers much easier. They'd be more likely to anxiously wait for your posts, and subscribe to your email newsletter in the meantime.
For inspiration, you can try these blog niche ideas:
Budgeting and personal finance
Parenting advice
Cooking and baking
DIY and crafting
Education
Self-Employment
2. Passion over Profit
It is essential to understand that you should not pick a niche just because it seems more "profitable." Instead, you should ask yourself these three questions:
Am I passionate about it? If there is one thing you have to think about before you go to sleep, what is it? Analyze your passions to identify a subject you could write about for a considerable time.
Is there a demand for my micro-niche? Go on Facebook, try a few groups, and join forums to see what people want to know about parenting. If you see people ask questions related to your 'micro-niche,' you have probably made the right choice.
Is it possible to monetize it? No matter why you want to start a blog, it's always a good idea to put it out there in a way that helps you earn something down the road. That little motivation will inspire you to come up with new and interesting content.
Answering these questions will help you identify the best micro-niche for you. Once you've found it, it'll be a lot easier to decide on the best name for your new mommy blog.
Setting Up Your Blog
When setting up your blog, you need to find the right hosting service to present it to the world. Having your own domain name or using a blogging platform are the two primary options for hosting your blog. GoDaddy.com, Register.com, and many other platforms make it simple and inexpensive to register a custom domain.
You can also take the other route and go live using a blogging platform like WordPress. You can use it for free if you're concerned with a unique URL. For example, your blog's address may look like "mommyblog.wordpress.com," but the blogging service will handle the majority of the technical elements in the background.  
Hosting
But, if you are serious about your mommy blog and want it to become a valuable resource for your readers, be prepared to pick a paid service. Many hosting companies now come with dedicated WordPress plans for bloggers. Bluehost.com, for instance, is a popular choice because of its ease of use and various features. And if you're looking for the cheapest hosting plan to get your WordPress blog up and running, Hostinger.com is just as impressive.
Just keep in mind that once you have selected your hosting plan and theme, you should be ready to customize it with the right plugins. Therefore, it's a good idea to go with WordPress hosting because you get a number of good plugins to save you from a lot of hard work.
Plugins
Even if you lack in-depth technological knowledge, you may still be able to personalize your blog with the help of plugins. Learn how to use the ones provided by your blogging platform first. They may include ones that allow you to add media, like photo galleries and videos, as well as those that would enable readers to subscribe through email.
WordPress rocks when it comes to plugins, as there are over 56,000 of them to choose from. But, as a beginner, you should start with the following five.
#1: All-in-One SEO
Irrespective of how impressive your content is, it won't show in search engines unless you optimize it. And that is where this plugin comes into play. It greatly simplifies your SEO, even if you have no prior experience with optimization.  A must-have for sure!
#2: MonsterInsights
You cannot know which type of content is a fan favorite on your mommy blog unless you check your data. This plugin does just that, helping you monitor traffic to your blog, telling you which blog posts are doing well, and much more. A great plugin to help you make informed decisions about changing your content strategy!
#3: WP Super Cache
Forget about your mommy blog becoming a real success if it's difficult to navigate. People may also leave a website if it takes too long to load. WP Super Cache, however, increases your blog's loading times and improves the user experience. A great plugin for beginners who cannot afford to have the most expensive hosting plan with dedicated server space!
#4: Sucuri
While you may not be selling anything in the beginning, you might decide to do so in the future. Whatever the case, it is important to keep data on your blog protected, and that is where Sucuri comes into play.
Start Posting!
Once you have set up your blog, it's time to live your dream and see your posts going live! Write whatever you want to share with your audience, but do it in a friendly manner. Generally, mommy blogs take a more relaxed approach and avoid heavy structure.
The emphasis is on sharing stories based on real-life events, which are frequently hilarious or endearing. They are simple to read and uplift the spirit because the reader may identify with the blogger's experiences.
Remember, your job as a blogger is not to win over every reader you get. You can simply write about whatever interests you, but present it in an interesting way. And when posting, do not just share high "walls" of text, but make the posts enjoyable by adding videos, slideshows, audio, and other media.
What's the Next Step?
Okay, so now you have created your blog and have the space to tell the world about all your experiences as a mum. So what's next?
Well, where's the audience?
Yes, a blog is nothing without readers, and you will never feel motivated enough to add new content unless you have a community waiting to hear from you. So, be prepared to invest a lot of time in promoting your blog.
Promotion
In fact, for successful blogging, you need to spend more time promoting your content than you spend creating it. Of course, paid advertising is always an option, but we understand if you do not want to cough up any money just yet. Here is how to promote your mommy blog for free.
#1: Join Forums and Groups for Moms
There is a wealth of online communities and discussion boards dedicated to mothers, where they can find answers to common parenting issues, swap advice, and make new friends. A quick Google search is all you need to find those platforms. Join them, take part in discussions, offer useful suggestions, and promote one of your best blog entries by linking to it. Voila! You are done!
#2: Social Media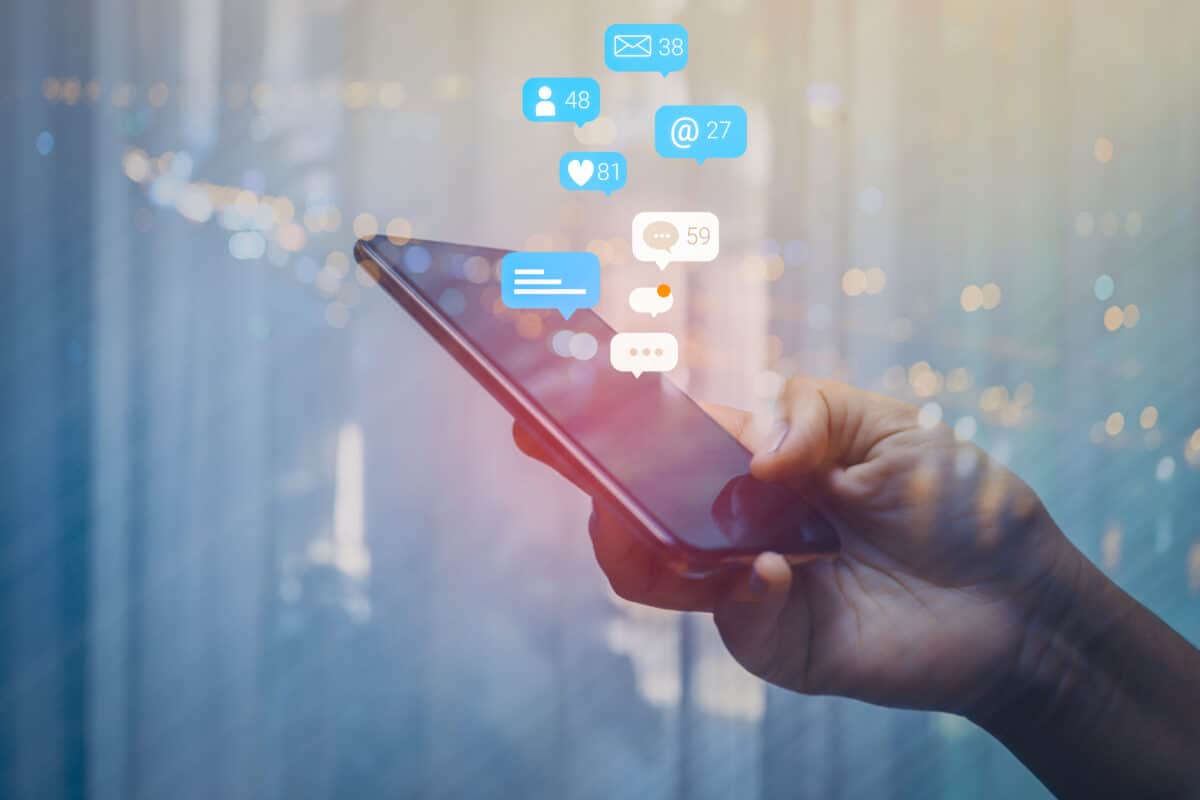 To increase the number of people that visit your blog, it is a good idea to promote it on social media. And since nearly everyone else is already there, it is time you join them. Be sure to use an image, a call-to-action, relevant hashtags, and a link to your blog in your social media posts.
#3: Guest Posting
To "guest post" means to contribute a blog post to another person's website. In exchange for your time and effort, you get an author bio box, complete with a link back to your blog. Great for giving your blog some exposure!
Be the Next Big Blogger in the Mommy World
The process of creating a mommy blog is pretty straightforward, but how you maintain the same passion several weeks or months after your first post is what makes or breaks your blog. Ensure that everything you share provides value to your readers and inspires them to share their thoughts. Make it engaging and you will build a loyal community in no time. And once you have, you will feel at ease, and find that all the hard work you put in was totally worth it.
Up Next…
Mommy blogging not your thing? We have plenty other articles to help you start your very own blog.