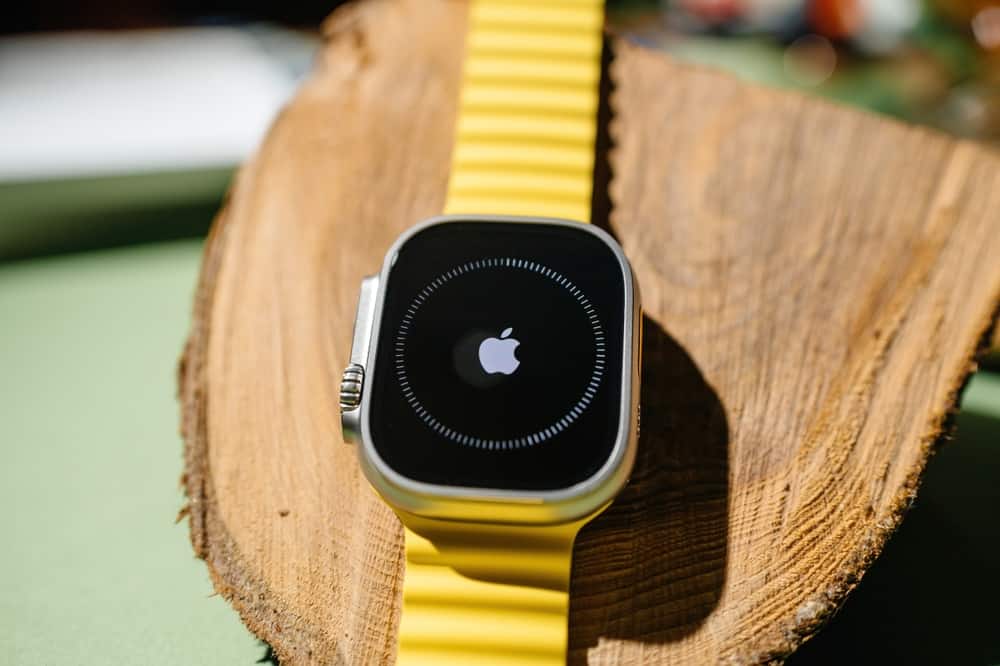 Are you tired of relying on your iPhone's alarm clock to wake you up in the morning? Well, wake up and smell the coffee, because your Apple Watch can do the job too!
Yes, that's right! The Apple Watch is not just a fancy accessory to show off to your friends. It can also come in handy as your personal alarm clock.
Whether you're a morning person who jumps out of bed as soon as the sun rises or a night owl who hits snooze a few times before getting up, it never hurts to have a backup alarm. And what's more convenient than having it right on your wrist?
The Apple Watch has a snooze button, just like your iPhone, so there's no excuse not to give it a try. So, roll up your sleeves and get ready to learn how to set an alarm on an Apple Watch!
Set Alarm on Apple Watch Using Siri
Setting alarms on Apple Watch with Siri is a breeze. Simply speak commands such as "Make an alarm to 6 AM" or "Create a recurring alarm at 6 AM," and your friend Siri will take care of the rest. With this convenient and straightforward method, you'll be up and ready to tackle the day in no time.
Set Alarm on Apple Watch using the Built-in Alarms App
If you want to set the alarm yourself and cut out the middle man, using the built-in Alarms app is super simple. Just follow these steps:
Hold up your Apple Watch and open the Alarms app.
Tap the "Add Alarm" button.
Use the Digital Crown to set the hour for the alarm.
Use the Digital Crown and tap to set the minute for the alarm.
Choose from PM or AM.
Tap the green slider to set the alarm.
With these simple steps, you'll be able to set alarms using your trusty Apple Watch right away.
Set Alarm on Apple Watch: Make a silent alarm
Similar to using an iPhone, Apple lets you set silent alarms on the Watch that will make a minimal fuss and vibrate on your wrist. This is especially useful if you don't care to annoy the person snoozing beside you when your early morning alarm starts shrieking.
You can easily set your iPhone alarms to only vibrate, but each alarm on the Apple Watch can be set to either vibrate or make noise. To activate the silent mode on the Watch, start by swiping from the lower portion of the watch screen to launch the built-in Control Center, then hit the bell icon.
After you've enabled the silent mode, the Watch alarm will simply click or press your wrist instead of making its usual sound.
Set Alarm on Apple Watch: Alarm on iPhone
Setting an alarm on your iPhone or Apple Watch does not automatically sync the alarm between the two devices. If you set an alarm on your iPhone for a specific time, it will not appear in your Apple Watch's Alarms app.
Still, you can configure your Apple Watch to vibrate and make a sound when an alarm set on your iPhone goes off by following a few easy steps:
Launch the Watch app from your iPhone.
Tap on Clock from the My Watch option.
Turn on the switch for iPhone Push Alerts.
Your Apple Watch will now notify you when your iPhone alarm goes off.
Note: The opposite is not true; your iPhone will not notify you when an alarm set on your Apple Watch goes off.
Set Alarm on Apple Watch: Helpful Tips
Let's explore some of the best practices and helpful tips to get the most out of your Apple Watch's alarm feature. Whether you're looking to wake up on time, customize your alarm settings, or manage multiple alarms, this section will provide you with all the information you need to make the most of your Apple Watch's alarm capabilities. 
Edit or Modify Your Alarm
Sometimes, you want to edit or modify a previously created alarm. This is a super simple process too! Let's go through the steps:
Tap an already set alarm in your Apple Watch's Alarms app.
After this, you can easily modify the time for the alarm, choose for it to repeat daily, within a week, on weekends, or on a particular day of any week, give the alarm a name or label or turn it on or off with Snooze.
Click on the back button at the top side on the left of the watch screen after making changes.
Snooze the Alarm on Apple Watch
When your alarm goes off, you have a few options to choose from. If you've set your alarm to allow snoozing, you'll see both a Snooze button and a Stop button.
Choosing the Snooze option or pressing the Digital Crown will temporarily silence the alarm and bring you back to the watch screen. But get ready to jump out of bed because that alarm will return in a few short minutes.
The alarm will stop ringing by pressing the side button or selecting the Stop option. It's important to note that if you choose to turn off snooze for a specific alarm, the only option you'll have is to stop the alarm.
Enabling/Disabling an Alarm on Apple Watch
Use Siri by saying commands such as "Turn off my alarm for 5 PM" or "Turn on the alarm for 8 AM."
Launch the Alarms feature on your Apple Watch.
To turn off an alarm, touch the green slider beside the time.
Next, to set an alarm back on, use the same switch.
Deleting an Alarm on Apple Watch
Sometimes, you want to delete an old alarm and start fresh with a new one. You can do this in a couple of easy steps:
Open the Alarms app on your Apple Watch.
Locate the alarm you wish to delete and tap on it.
Press the Delete button.
Deleting all Alarms at Once
If you want to completely wipe out your existing alarms and forget they ever existed, Apple Watch lets you do that too. (Giving up on being a morning person? Don't feel bad!).
Ask Siri to delete all of your alarms by saying "Delete all of my alarms."
Confirm with "Yes" when prompted.
All alarms will be deleted, except for one for the Wake-Up Sleep Schedule, which you can alter in your Watch's Sleep app. Additionally, you can also use the iPhone's built-in Health app.
Skipping the Sleep Timetable Alarm on Apple Watch
We can't always catch every alarm with scientific precision, although the Sleep Timetable is there to help you try. If you want to skip it, the process is pretty simple:
Open your Apple Watch alarms app or the Clock app on your iPhone.
Locate the Sleep Timetable alarm at the top of your Alarms app or the Alarm option of the Clock app.
To skip the alarm for tonight, tap Skip.
Adding an Alarm as a Complication
Maybe you have found the perfect alarm and want to set it in stone. While you can't exactly set it in stone, you can do the next best thing: set it as a complication. This is a simple process too:
Tap and hold on to the current watch face to wake up your Apple Watch.
Tap Edit.
Swipe to the left until the Complications window appears.
Choose a location for a Complication.
Use the Digital Crown or swipe to locate the Alarm option, then give it a tap.
Hit the Digital Crown two times to get back to the face.
The complication will then display the next upcoming alarm and update as the alarms progress.
Tapping on the alarm launches directly to your Alarms app.