TikTok gives users a variety of ways to share videos on the platform. Adding favorites, likes, and sharing videos is a breeze but if you want to save TikTok videos, things aren't quite as straightforward. The term can cause confusion, although our guide will show you how to save TikiTok videos from within the app or to a computer.
Can you Download TikTok Videos?
Some platforms make saving videos a hassle, even if they give users the ability to share them. TikTok isn't one of them, however. The company built on viral videos understands people want to share and save them, and they've made it easy to do – on most devices.
Downloading TikTok videos from the mobile app is a breeze, but things aren't as simple on a PC. You'll need to take a few additional steps to save TikTok videos using a desktop or laptop. We'll cover both methods, and tell you how to quickly save your own TikTok videos as well.
How to Save TikTok Videos from the App
While we are using an Android smartphone for this tutorial, the overall process is the same on an iPhone or tablet with the TikTok app.
1. Open the TikTok App
Tap to open the TikTok app and locate the video you want to save on the platform. If it's a video you've previously liked, you can find that in the Profile section of the app.
2. Tap Arrow
With the video pulled up you want to save, look for the arrow on the left side of the screen. Tap that to bring up a new menu with sharing options.
3. Save Video
From this screen, choose Save Video to save the TikTok video to your mobile device. When successful, you'll see the message in the screenshot below appear briefly.
How to Save TikTok Videos from a PC
If you have a video you want to edit with premium tools or you're mobile device is short on space, you may want to save TikTok videos to your PC. This process involved a few more steps but is still something anyone can do in only a few minutes.
1. Open TikTok
Go to the official site at TikTok.com and find the video you want to save to your PC.
2. Copy the Link
When you locate the video you want to save, choose the Arrow icon to bring up a sub-menu of sharing options and choose Copy Link.
3. TikTok Downloader Sites
With the video link ready, head to ttdownloader. While there are other options, we found this site to be quick and it didn't set off any pop-ups. Copy the link into the box and click Get Video.
4. Set an Option
Once the site loads the link, you'll need to choose a format that varies depending on the site you're using. In this case, we simply select Download video which opens a new window.
5. Save Video
When the new window opens, you'll see the video from TikTok. Right-click and choose "Save Video As" from the submenu and choose a name for the video. When you're satisfied, click Save to send the video file to your hard drive.
Accessing Saved TikTok Videos
When you save a TikTok video on your PC, you know where it goes. You can set a folder and choose where to send the video when it's saved. On mobile devices, you may find yourself looking for the newly saved video, which can lead to frustration.
You can find any saved TikTok video under your profile including ones you've liked. To find them from the app, tap on your profile icon to bring up your TikTok profile. From this menu, select the heart icon on the right to see videos saved to your account.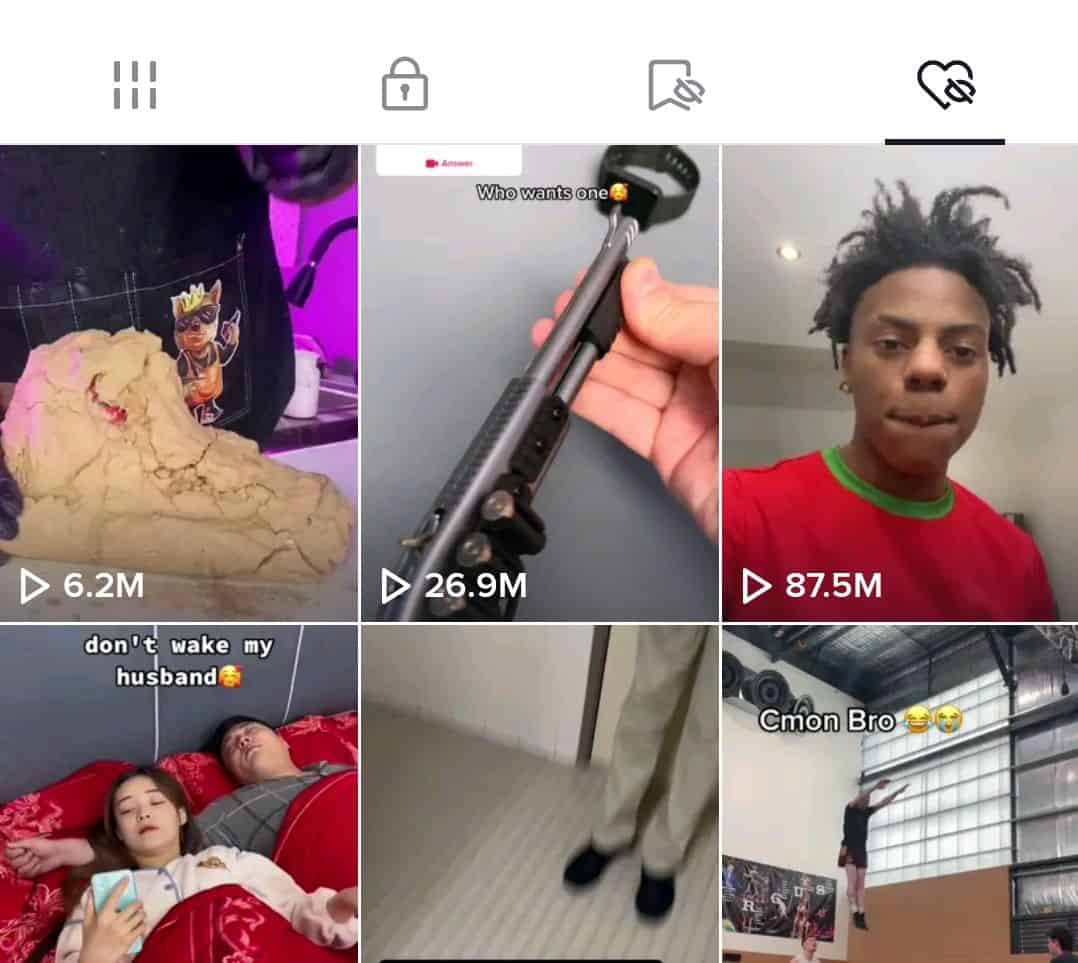 If you need to access the video for editing, you'll need to go to the Gallery or Photos app. You should be able to see the newly downloaded TikTok videos from here, which is the Camera section on Android as shown.
Saving a TikTok allows you to rewatch your favorite videos on this social media platform again and again. We've carefully crafted the above steps and hope this answers any questions you had. If you prefer a video to help guide you through this process, we found one on YouTube that is perfect for figuring out how to save a TikTok.
The Wrap-Up
Saving TikTok videos is different than hitting the heart icon, and the best way to backup or preserve videos to view offline. If you remove watermarks from your videos on the service, this guide will walk you through the process in only 5 steps.
Up Next
The image featured at the top of this post is ©DANIEL CONSTANTE/Shutterstock.com.