Mississippi receives nearly five hours of direct sunlight a day, making it an ideal state for solar energy. However, for some reason, the Magnolia State hasn't made great strides in the area of infrastructure. Still, homeowners could save thousands of dollars on electricity with solar panels in Mississippi.
If you know where to look, you enjoy some of the benefits of switching to solar. From a possible rebate to small net metering gains, you can lower the cost of a solar array. Here's what you need to know about Mississippi's renewable incentives.
Solar Panels in Mississippi: Overview
Mississippi is a Southern state with ample sunlight and high average electricity bills, making it ideal for solar panels. Those installing a 6kW system could save upwards of $24,000 over the course of their lifetime. However, with a lack of incentives for solar panels in Mississippi, it's hard to cut the cost of an array.
Beyond the saving grace of the federal credit, the Magnolia State only provides a stripped-down net metering policy. Without government support, homeowners miss out on equipment rebates, performance programs, and tax exemptions. Let's break down the existing benefits below.
Solar Panels in Mississippi: Federal Incentive
Regardless of where you live, you can take advantage of the federal solar tax credit. This program offers a 30% credit on federal taxes for all solar purchases. This includes panels, batteries, labor, and even sales tax. Residents of the Magnolia State could save nearly $5,000 when installing a 6kW system.
In order to qualify for this program, you have to own your equipment. This isn't a problem in Mississippi as the state doesn't offer leasing options (more on this later). You must also live at the residence where the system is installed, and all equipment must be new. The program lasts until 2035.
Mississippi's State Credits and Rebates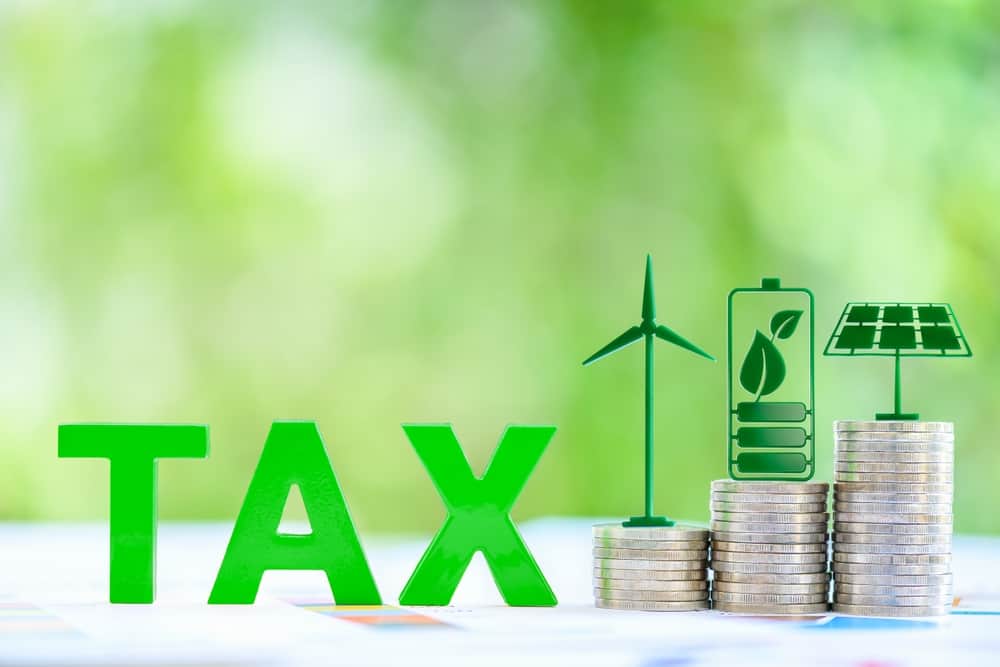 In some states, large benefits come in the form of financial incentives such as tax credits or rebates. Unfortunately, Magnolia State offers no state tax credit, and municipalities have no pressure to provide equipment rebates.
However, the Mississippi legislature is making waves with a potential state benefit. Starting in 2023, homeowners could receive a $3,500 rebate for installing a system between 3kW and 20kW. Combined with the federal solar credit, homeowners could cut installation costs for a 6kW system in half.
Beyond a possible rebate, the Magnolia State only offers financial benefits in the form of a weak net metering law. This type of program generally requires utility companies to purchase excess energy produced by solar arrays. However, in Mississippi, net metering only comes in the form of a credit worth an avoided cost rate plus a bonus. This rate equals about half the retail rate of electricity in the state, meaning your potential benefit is minimal.
Solar Panels in Mississippi: Government Regulations
Few residential incentives exist for solar panels in Mississippi because the state has no established renewable portfolio standards (RPS). These regulations help us determine the intention of the state to invest in renewable energy. Because the Magnolia State is one of only 12 states in the country without an RPS, it's unlikely that residents will receive much assistance when installing a system.
Even without an RPS, some states still offer tax exemptions to make the purchase process easier. Unfortunately, in Mississippi, homeowners have to pay full sales tax on equipment and they can also expect the property tax value to increase.
Should Mississippians Lease Solar?
In many areas, states offer solar leasing as an affordable option to switch to renewable energy. While this option typically disqualifies homeowners from benefits and usually results in poor returns on investment, it also avoids maintenance fees and helps improve carbon footprints. Mississippi is one state without leasing options, preferring to keep solar energy in the hands of utility companies.
Solar Panels in Mississippi: Incentive Summary
| Benefit | Accessibility |
| --- | --- |
| Federal Tax Incentive | 30% credit |
| Mississippi Tax Credits / Rebates | None / None |
| Net Metering | Avoided rate +$0.025/kWh |
| Renewable Portfolio Standard | None |
| Property Tax Exemption | None |
| Sales Tax Exemption | None |
| Performance Payment Program | None |
How to Save Money on Solar Panels in Mississippi: Further Reading
Residents might not find much support for solar panels in Mississippi, but that shouldn't dissuade them from making a switch. Homeowners who embrace solar could save up to $24,000 or more on utility bills. For more emerging technology information in the Magnolia State, read these articles below.
The image featured at the top of this post is ©Altrendo Images/Shutterstock.com.