In 2022, Minnesota had over 990MW of community-based solar energy projects, the third most in the country. This is one major indicator that the North Star State supports residential renewable energy. Homeowners who make the switch could save thousands of dollars with solar panels in Minnesota.
With programs ranging from municipal rebates to tax exemptions, you might not know where to start saving. We've taken the liberty of lining out each type of benefit and where you can find them. Keep reading for all the ways you can save money on solar in Minnesota.
How to Save Money on Solar Panels in Minnesota: Overview
Before incentives, Minnesota is one of the best states for solar panels. While equipment runs on the higher end, there's plenty of sun to make an installation worth it. Those who commit to the switch could save $16,000 or more on electricity. Considering the state's appreciation for renewable energy, even more benefits exist for homeowners.
The North Star State has one of the longest list of solar incentives in the country. In addition to the federal solar program, Minnesotans can take advantage of financial benefits such as rebates and performance programs. There's also support in the form of tax exemptions and more. Let's dig into these a little deeper.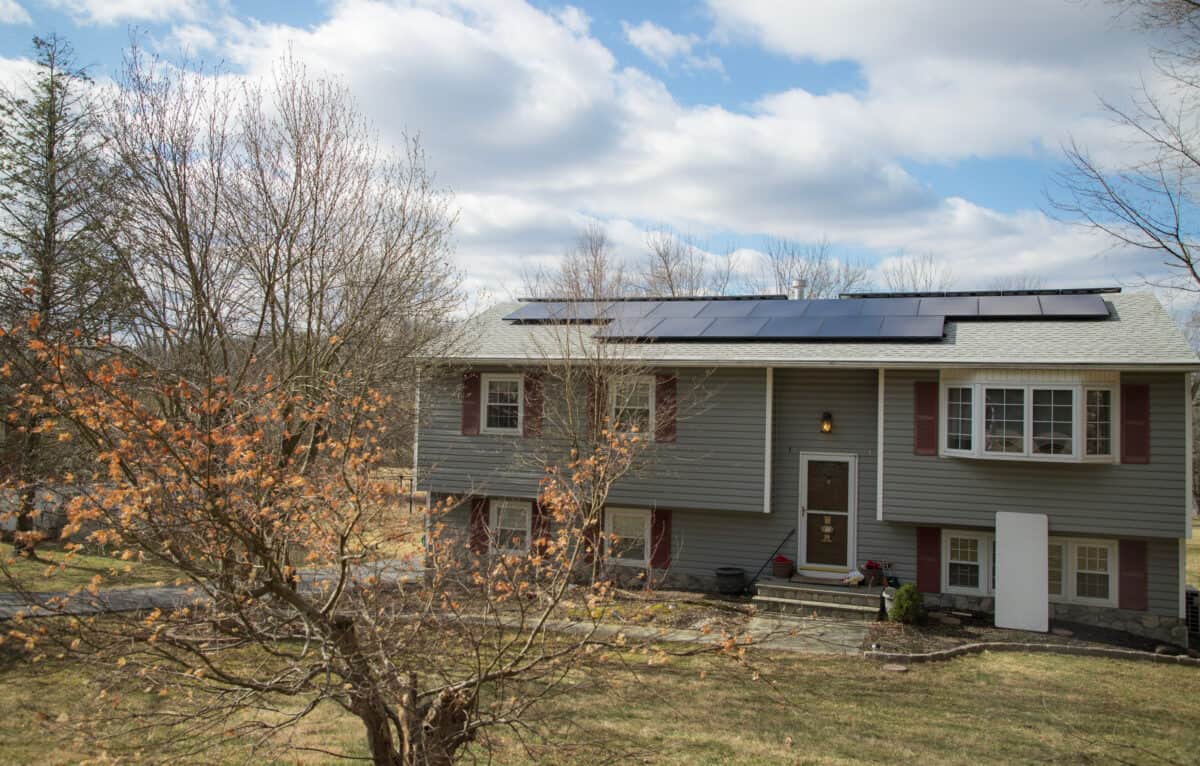 Solar Panels in Minnesota: Federal Incentive
Before looking anywhere else for saving opportunities, homeowners in Minnesota should see if they qualify for the federal solar tax credit. This program offers 30% back on all solar purchases including equipment, installation, and taxes. Those that apply for the incentive could cut the cost of an installation by nearly $5,000 or more.
To qualify, you'll have to buy the equipment outright. This means leasing won't result in savings. You'll also need to live at the house where the system was installed and purchase new equipment. While the benefit lasts for another decade, this federal program won't be around forever; the savings drop from 30% to 26% in 2033 and to 22% in 2034.
Minnesota's State Credits and Rebates
So many of the North Star State's benefits come in the form of a financial incentive. By far, the greatest incentive for solar panels in Minnesota is municipal rebates. For example, the Minnesota Power utility company offers $0.083 per projected kilowatt-hour your system should produce in its first year. With residential solar panels producing over 6,000kWh a year, that rebate could equal over $500. Other utility companies with rebates include:
Austin Utilities
Marshall Municipal Utilities
Owatonna Public Utilities
Dakota Electric Association
Rochester Public Utilities
This incentive already helps drop the cost of solar panels in Minnesota, and the state's net metering laws offer more benefits in the long run. This benefit requires utility companies to pay for the excess solar power that interconnected systems produce.
The law mandates that municipalities pay an average retail rate, which is spectacular. Minnesota goes above and beyond here, offering payouts in the form of both utility credits and monetary checks. This means residents receive the maximum payout for their solar energy.
One of the state's largest utility companies, Xcel, offers a performance payment program to those that sign over their solar renewable energy certificates (SREC) for 20 years. The program pays customers a rate of $0.07/kWh produced each year for 10 years. In some cases, this could result in $420 a year or $4,200 in total.
The program extends further for those with low income. Applying for the Low-Income Heating Assistance Program or the Weatherization Assistance Program, homeowners can receive $2,000 per kilowatt of solar energy installed. Those who install a 6kW system could receive $12,000 back, which practically pays for the entire thing.
Solar Panels in Minnesota: Government Regulations
All of these benefits stem from Minnesota's strong renewable portfolio standards (RPS). These mandates set renewable objectives for the state, putting pressure on utility companies and making it easier for homeowners to afford an installation.
We use the conditions of a state's RPS to determine how much support exists for solar infrastructure. Minnesota requires Xcel to produce 31.5% of its electricity using renewable resources by 2020 (expired) and all other utilities 25% by 2025.
Additionally, the North Star State has a solar carve-out of 10% by 2030. This means the state wants to produce 10% of its power from photovoltaics. This is a good sign that Minnesota has plans to invest in the renewable resource.
In addition to municipal support, the state has regulations on sales and property taxes. Any purchases made toward an installation are exempt from sales taxes, saving 7% up-front. Additionally, any increase in property value won't incur added taxes, which saves quite a bit over time.
Should Minnesotans Lease Solar?
When considering all the incentives for solar panels in Minnesota, purchasing an array is incredibly affordable. However, if the funds aren't there to pay for a system outright, the North Star State offers leasing options.
While leasing makes it easy to switch to solar, it comes with its disadvantages. First of which is the decreased savings over time. You may not have to pay for electricity, but you'll end up putting some of those savings toward leasing payments. Additionally, because you don't own your system, you won't have access to the many benefits available in Minnesota, including the federal solar tax credit.
Don't let this dissuade you from making the switch. Several avenues exist for those on a budget. For example, those who receive their power from Xcel can receive major rebates on new equipment. Additionally, the North Star State has some of the strongest regulations for community solar gardens. Before discounting solar for your home, consider these options as well.
Solar Panels in Minnesota: Incentive Summary
| Benefit | Accessibility |
| --- | --- |
| Federal Tax Incentive | 30% credit |
| Minnesota Tax Credits / Rebates | None / Utility-based |
| Net Metering | Yes, monthly payout as credits or check |
| Renewable Portfolio Standard | 31.5% renewables from Xcel by 2020 (expired); 25% renewables from all other municipalities by 2025; solar carve-out of 10% by 2030 |
| Property Tax Exemption | 100% |
| Sales Tax Exemption | 100% |
| Performance Payment Program | Xcel Solar*Rewards Program |
How to Save Money on Solar Panels in Minnesota: Further Reading
Minnesota is one of the best states for solar panel benefits. Between financial incentives and government regulations, homeowners can practically erase the cost of an installation. For more information about solar panels in Minnesota and other emerging tech, read the articles below.
How to Save Money on Solar Panels in Michigan – Compare the North Star State's renewable standards to its Northern neighbor.
Owning an EV in Minnesota: Charging Cost, Incentives, and More – Similar to the state's solar benefits, Minnesota has progressive standards for electric vehicles.
Top 9 Internet Providers in Minnesota – Wherever you live in the North Star State, you can rest easy knowing you're well connected to the internet with these providers.
Largest Tech Companies in Minnesota – With a significant portion of the state's economy stemming from the tech industry, it's no wonder these major companies reside in Minnesota.
The image featured at the top of this post is ©Pixelci/Shutterstock.com.