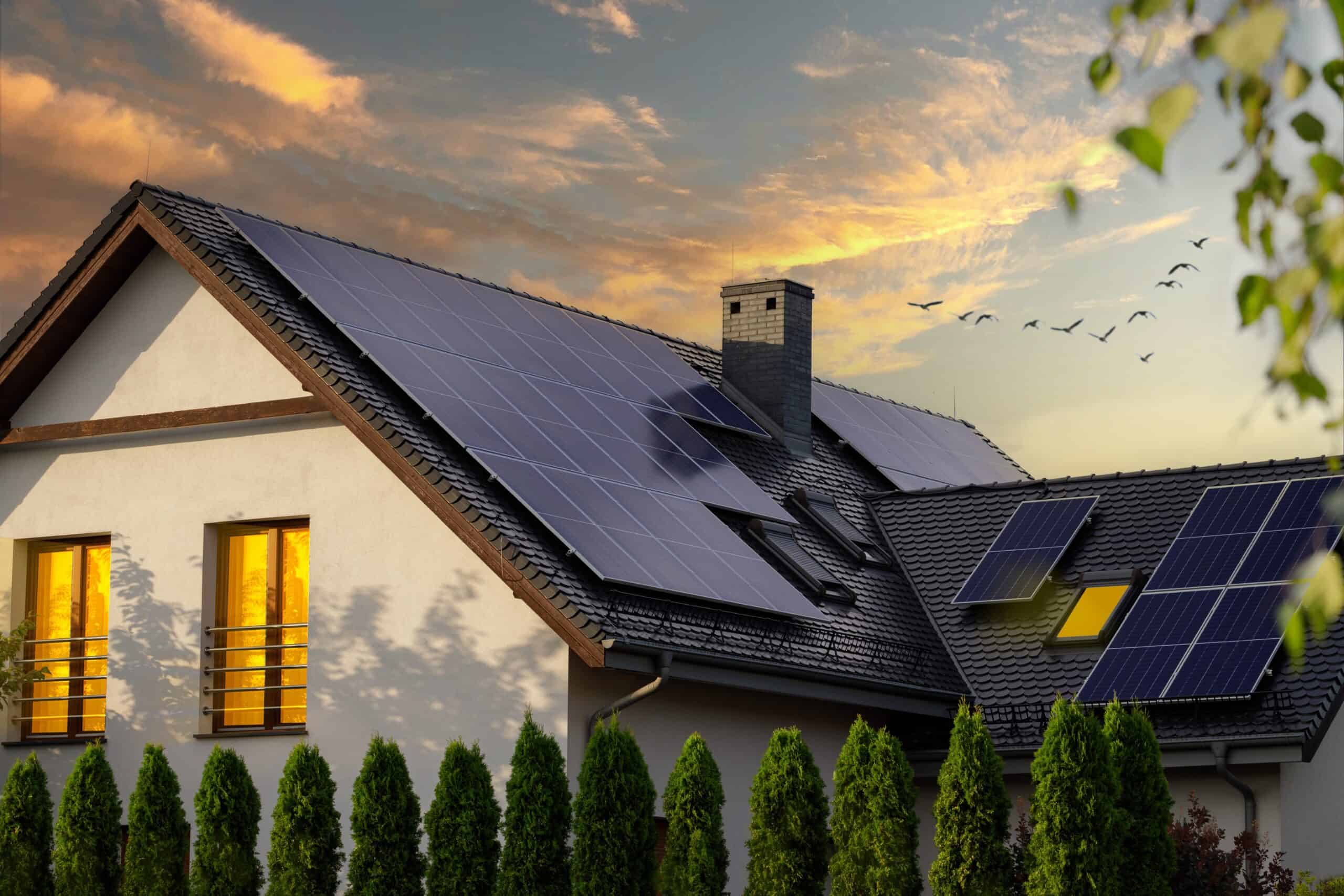 In 2019, Governor Janet Mills reversed disparaging net metering laws, making it easier for Mainers to save money with solar energy. This was just one of many steps the Pine Tree State made to support renewable infrastructure. With substantial pressure to invest in community projects, homeowners could save serious money with solar panels in Maine.
Whether you choose to purchase a system of your own or connect to a co-op project, options exist in the Pine Tree State. From federal credits to state-level regulations, switching to solar makes sense. Read on to learn more about the available benefits in Maine.
How to Save Money on Solar Panels in Maine: Overview
From what we know about the cost of solar panels in Maine, homeowners might not rush to install a system. The Pine Tree State features some of the highest equipment rates, some of the lowest average utility bills, and notoriously cloudy weather. However, those that want to improve their carbon footprint will not only find environmental benefits, but also financial ones. With Maine's subtle yet rigorous support for renewable energy, solar may be even more affordable than you might think.
Generally, solar incentives come in the form of federal returns, state-sponsored credits and rebates, and government regulations. Residents of Maine can find benefits in all three forms; between strong net metering mandates, tax exemptions, and more, Mainers could not only see money back in their pockets from the installation, but through the lifetime of their system. Let's take a closer look at the solar incentives available in the Pine Tree State.
Solar Panels in Maine: Federal Incentive
Even if homeowners didn't pursue another benefit, they could save significantly through the federal solar tax credit. This program returns 30% of solar purchases in the form of a credit on federal taxes. For a 6kW system, Mainers could earn back over $5,000.
However, to qualify for this benefit, homeowners in Maine must own their system. That means any leasing would disqualify residents from any savings in this form. Additionally, the panels must be installed where the homeowner lives and must feature new equipment. The federal incentive ends in 2035, so don't let it slip away.
Maine's State Credits and Rebates
One of the primary ways that homeowners can save on solar panels in Maine is through direct financial return. These come in the form of tax credits, equipment rebates, and other financial mandates. While Maine currently does not offer rebates or credits, their renewable standards might support funding in the future.
However, Mainers can still earn money with a solar panel system through net metering. While the program was gutted in years past, it was reinstated in 2019. This means that homeowners with excess solar energy can earn credits toward their next month's utility bill.
A few stipulations come with Maine's net metering laws. First, it's essential to know that customers connecting to the grid in 2023 can only meter 40% of their system's output. This could make it difficult for homeowners to see credits unless they produce quite a bit of electricity. Additionally, any surplus credit at the end of the year disappears, which lessens the incentive to produce more power than you need.
Solar Panels in Maine: Government Regulations
Maine sees its return of net metering due to the state's updated renewable portfolio standards (RPS). These are a set of mandates that press for investment in renewable energy. They help us determine how the state views alternative technology, including solar. In Maine, the goal is to have 80% of its energy production come from Class I (equipment installed after 2005) sources. This interim goal helps the Pine Tree State reach 100% renewables by 2050.
While Maine's RPS doesn't motivate utilities to support residential systems, it does influence developers to build community-based projects. Entities that bring renewable energy to multiple households can receive credits as much as 1.5 times the retail rate of electricity. Not only does this incentivize manufacturers and utilities to invest in new infrastructure, but it helps lower the cost of energy for homeowners.
Still, those that install a residential array can take advantage of government regulations. Those that switch to solar don't have to pay additional taxes on their property following the installation, which results in big savings over the course of their system's lifetime.
Should Mainers Lease Solar?
In some states, installers can offer customers a leasing option to help lower the cost of an installation. This option can sometimes save homeowners on utility bills, although not as significantly. However, because Maine prioritizes community installations over residential, solar leasing is unavailable.
However, those that still want to support the environment can opt into a community solar garden. Under the Maine Community Solar program, homeowners help fund the infrastructure of an array as large as 2MW.
The new system interconnects to the power grid and offers credits to participating homeowners, similar to net metering. The developer of the solar garden still charges for electricity, but at a noticeably discounted rate. The resulting program can save residents up to 20% on their utility bills without having to pay for a residential installation or maintenance.
Solar Panels in Maine: Incentive Summary
| Benefits | Accessibility |
| --- | --- |
| Federal Tax Incentive | 30% credit |
| Maine Tax Credits / Rebates | None / none |
| Net Metering | 40% of output for systems installed in 2023 |
| Renewable Portfolio Standard | 80% class I by 2030, 100% by 2050 |
| Property Tax Exemption | 100% |
| Sales Tax Exemption | None |
| Performance Payment Program | None |
How to Save Money on Solar Panels in Maine: Further Reading
The Pine Tree State pushes for substantial renewable infrastructure, which is good for homeowners looking to save money on electricity. Those considering solar panels in Maine have many options to help reduce the cost of an installation. For more on Maine's support for technology, check out these articles below.
Owning an EV in Maine: Charging Cost, Incentives, and More – While the population might feel spread out, Mainers can still find incentives to purchase an electric vehicle.
How to Save Money on Solar Panels in Connecticut – Here's how Maine's renewable standards compare to one of the country's leaders in solar energy.
Aptera Motors: Guide to the Solar Electric Vehicle Manufacturer – Can Mainers purchase an electric vehicle powered by sunlight? Read on for more information.
The Best Internet Providers in Maine – With a vast majority of the Pine Tree State covered in forest, staying connected can prove challenging. These internet companies can help with that.