In 2023, Florida produced enough solar energy to power nearly 850,000 homes. While this number seems impressive, the Sunshine State offers little support toward more renewable infrastructure. Homeowners considering solar panels in Florida seem to have their hands tied.
However, all hope isn't lost. Between federal incentives and local benefits, Floridians don't have to bear the hefty price of solar energy. Continue reading for the available options.
How to Save Money on Solar Panels in Florida: Overview
When you think about solar panels in Florida, you might expect a wide range of benefits. However, despite an excellent amount of sunlight, the Sunshine State offers very little support to lower the price for residential arrays. Because of this, it's especially important to know where you can save money on installation. Generally, Florida's benefits come in a few categories:
State credits and rebates
Government regulations
Although Florida's incentives are slim, some do exist. Homeowners in the Sunshine State can lower the cost of solar through tax exemptions, net metering, or performance programs. Let's cover these opportunities in detail.
Solar Panels in Florida: Federal Incentive
One of the most effective ways to save money on solar panels in Florida is with the federal solar tax credit. This government program offers a 30% credit back on taxes for purchases made toward a solar array. The credit applies to several aspects of an installation, including equipment, labor, and even sales taxes.
Floridians should take advantage of the federal incentive while it lasts as the benefit tapers off until 2035 when it terminates completely. To qualify for the credit in Florida, homeowners need to purchase their system outright. If not, they could miss out on nearly $4,500 in savings.
Solar Panels in Florida: Credits and Rebates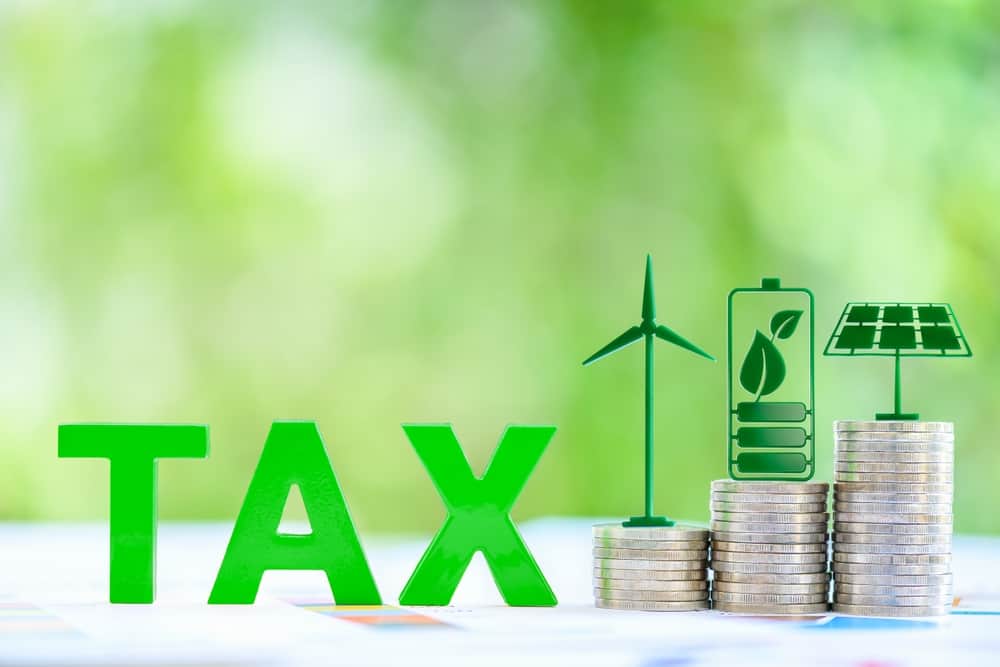 In some states, people can see physical money in their hands for their solar purchases in the form of state tax credits, performance programs, and rebates. However, because Florida is so split on supporting renewables, a lot of these opportunities end up coming from the municipalities.
Orlando has some of the strongest solar incentives in the state. With available rebates and payment programs paying out $0.05 per kWh generated, locals have more motivation to make the switch. Other cities or counties with solar programs include:
Fort Pierce
Tallahassee
Ocala
Florida Keys
Clay County
Floridians across the state can receive money back through net metering. Those with a 10kW system or less can connect to their local utility and receive credits for excess solar energy. The credits can apply to your monthly electric bill or can pay out at the end of the year.
Solar Panels in Florida: Government Regulations
One of the easiest ways to determine a state's likeliness to support solar is through its Renewable Portfolio Standards (RPS). These goals motivate municipalities and legislatures to offer benefits to residents. Much like other states in the South, Florida has yet to establish an RPS, which tells us that it has no current intention to support solar energy.
Because of this, any previous support for renewables begins to degrade. In many cities, funding for solar rebates has run dry. That trend will continue so long as no movement happens, meaning homeowners are on their own for the most part.
Fortunately, some benefits exist in the form of tax exemptions. In Florida, solar panels do not incur sales taxes at the time of purchase. While this lowers the federal credit, the overall savings is worth it. Additionally, solar arrays won't raise property taxes after installation. This saves homeowners quite a bit for their system's lifetime.
Should Floridians Lease Solar?
Instead of making panels more affordable to purchase outright, the Sunshine State instead offers a variety of affordable leasing programs. While this seems great at first glance, these programs disqualify homeowners from receiving several benefits, including the federal tax credit. Those considering leasing in Florida have a few net savings under this path.
Solar Panels in Florida: Incentive Summary
| Benefit | Accessibility |
| --- | --- |
| Federal Tax Incentive | 30% credit |
| Florida Tax Credits / Rebates | None / municipal rebates |
| Net Metering | Yes |
| Renewable Portfolio Standard | None |
| Property Tax Exemption | Yes |
| Sales Tax Exemption | Yes |
| Performance Payment Program | Municipality-based |
How to Save Money on Solar Panels in Florida: Further Reading
When considering ways to save money on solar panels in Florida, few opportunities exist. However, this doesn't mean you can't afford to make the switch; with great sunlight and high electricity offsets, a solar array can result in incredible net savings. For more on emerging technology in the Sunshine State, continue reading the articles below.
The image featured at the top of this post is ©Millenius/Shutterstock.com.