In the First State, homeowners typically pay $1,500 annually for electricity. But could you totally offset that and more? Yes, it's possible. Solar panels in Delaware actually make a lot more sense than you may think.
While New England's notorious weather makes a strong argument against solar energy, the First State persists. With one of the best renewable standards in the country, Delaware homeowners could lower array costs. Continue reading for all the opportunities available, from huge rebates to municipal programs and more.
How to Save Money on Solar Panels in Delaware: Overview
At first glance, Delaware might not seem like the state to lead a renewable energy movement. However, with strong government support, Delawareans could save much more on solar. Renewable energy benefits come in many forms, and homeowners in the First State can typically find them in three categories:
Federal tax returns
Credits and rebates
Government regulations
Solar panels in Delaware receive support through massive returns from municipalities. Propelled by strong, state-mandated regulations, utility companies pay out big for excess solar and will even help pay for the purchase of an array in some cases. Let's go into more detail below.
Federal Solar Incentive
Before you even consider state funding, you need to see if you apply for the federal solar tax credit. This incentive offers 30% back on any solar upgrades to your home in 2023. In the First State, homeowners can drop the cost of a renewable energy system by over $5,000 in most cases.
While eligible Delawareans have until 2032 to receive the full 30%, waiting is not recommended. The program tapers to 26% in 2033 and drops again the following year. Those that wait until 2035 could lose their opportunity for massive savings.
A few prerequisites exist for homeowners in the First State. Delawareans must buy their solar panel system outright (or through a monthly loan). Those that plan on leasing an array could miss out on this huge return.
Solar Panels in Delaware: Credits and Rebates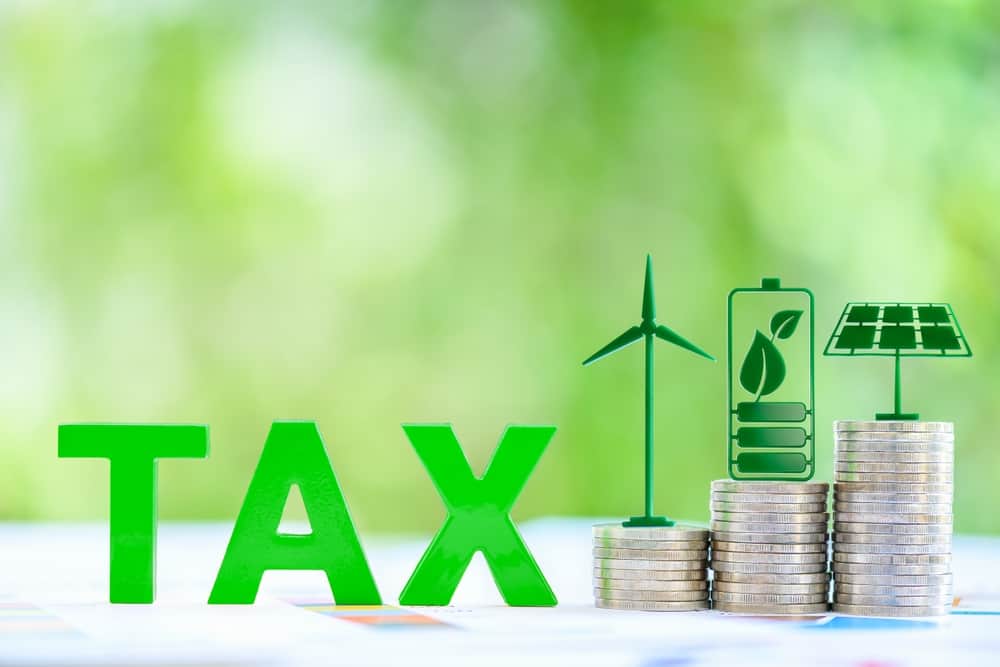 Delaware has some of the best financial benefits in the country when it comes to solar energy.
Here, utility companies take the lead. Those using Delmarva Power can receive their Green Energy Grant, a rebate that pays $700/kW ($0.70/w) up to 8.6kW for residential systems. This comes to a maximum rebate of $6,000. Other companies, such as DEMEC and Delaware Electric Cooperative, also provide solid returns for installing a solar array.
The First State also provides top-tier performance payment programs in the form of solar renewable energy certificates SRECs. After signing up for the program, you'll receive an SREC for every kW of solar energy your system produces. Some households can see a paycheck of over $200 a year for their SRECs.
Tying it all together (pun intended), Delaware mandates industry-leading net metering laws. These require utility companies to purchase excess solar energy from residents that connect to the grid. In the First State, there's no limit to how much homeowners can sell back to their municipality. In addition to having credits roll over each month to offset electricity costs, the utility company will pay a check at the end of each year for the entirety of what was used in excess.
Solar Panels in Delaware: Government Regulations
One of the most prominent factors when determining the strength of a state's support is its clean energy goals. Delaware updated its Renewable Portfolio Standard (RPS) in 2021, raising the goal for renewable energy production to 40% by 2035. The First State goes even further to include a solar carve-out, aiming to have 10% of production from solar sources. With standards this strong, we can infer that Delaware has a bright future for renewable energy.
It's this model RPS that propels Delmarva and other utility companies to offer such good incentives. As Delaware's standards continue to develop, we'll see more credits, rebates, and programs evolve. This is hopeful as the initial funding for these programs is coming to its limits.
We also use the RPS to understand the state's regulations. In addition to strong net-metering mandates, Delaware provides a sales tax exemption on solar purchases. This means any payment toward an array, including equipment, labor, and storage, won't be taxed. While this lowers the total benefit that comes from the federal return, it comes out to more savings in the end.
Should Delawareans Lease Solar?
Although the First State has impressive solar benefits, it doesn't offer much support for leasing. Homeowners in Delaware won't see as much in savings with this option. However, some people can see marginal returns simply because of high energy rates. In these cases, you'll have to ask yourself if installing a system is worth the time.
Generally, a leased system comes with several drawbacks. Firstly, this option disqualifies a residential array from many incentives, including the federal solar tax return. Additionally, a leased system won't increase the value of your home like it would if it were purchased outright. Considering only slim financial gain, Delawareans might only consider this option for the environmental benefit.
Solar Panels in Delaware: Incentive Summary
| | |
| --- | --- |
| Federal Tax Incentive | 30% credit |
| Delaware Tax Credits / Rebates | None / municipal rebates of up to $6,000 |
| Net Metering | Monthly credit off utility bills, yearly payment for excess energy |
| Renewable Portfolio Standard | 40% by 2035, 10% solar carve-out |
| Property Tax Exemption | None |
| Sales Tax Exemption | 100% |
| Performance Payment Program | SREC |
How to Save Money on Solar Panels in Delaware: Further Reading
Despite the tough New England weather, high electricity rates and exceptional state support make solar panels in Delaware worth considering. From municipal rebates to a country-leading RPS, homeowners in the First State can switch to renewable energy for a great price. To learn more about residential solar, check out the articles below.
The image featured at the top of this post is ©Millenius/Shutterstock.com.