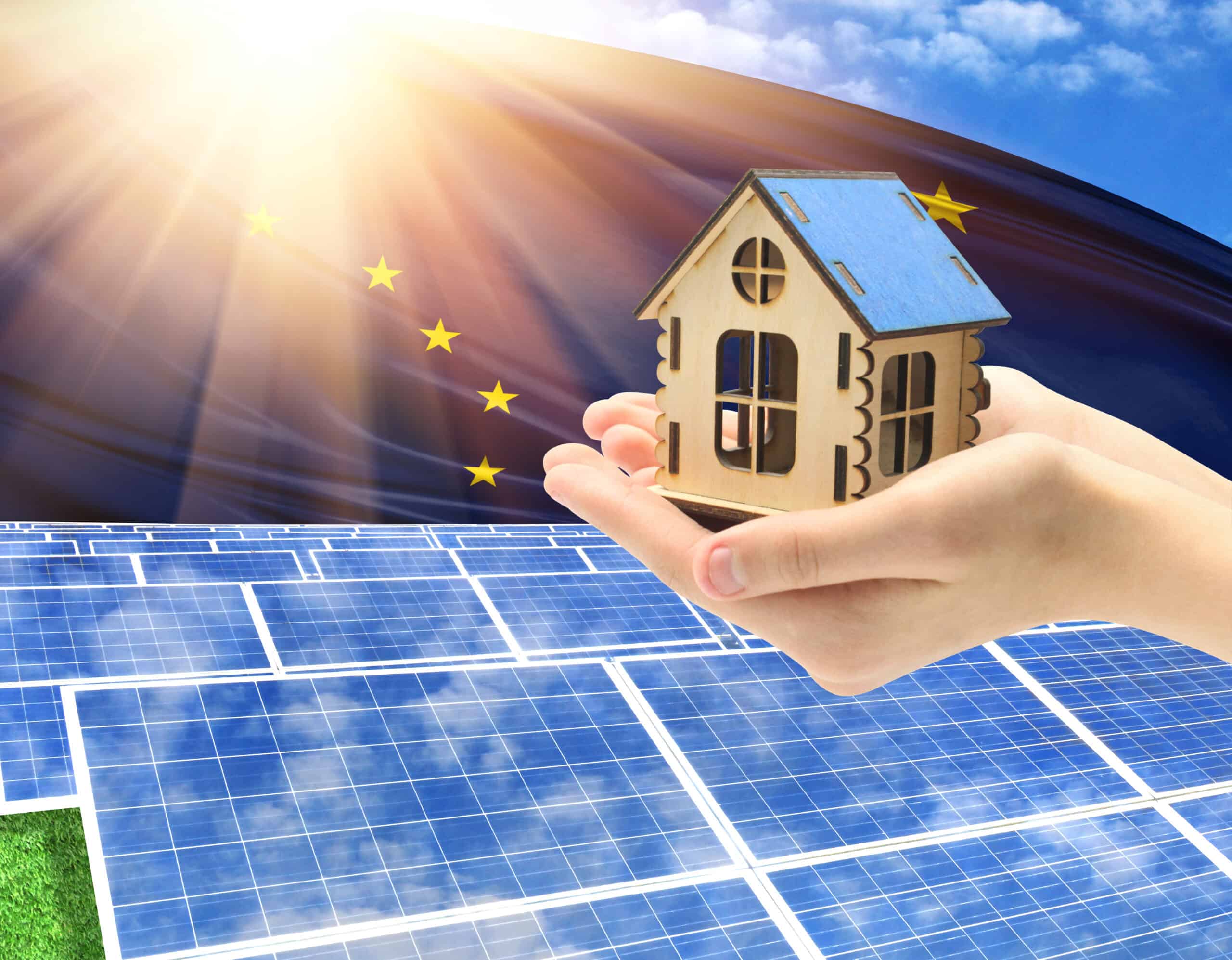 As of 2023, the state of California produces over 32,000MW of solar energy. That's enough renewable energy to power nearly 6.5 million homes. It's no surprise that there's a ton of support for solar panels in California, and it's more affordable than ever to purchase an array of your own.
If you're wondering where to start with saving money on solar panels in California, we've got you covered. With benefits coming from federal, state, and local levels, our detailed list will help you know what's available. Keep reading for all you need to know about California's solar incentives.
How to Save Money on Solar Panels in California: Overview
One of the best ways for Californians to save money on an installation is through incentives. These vary from state to state, but they generally come in a few forms:
State credits and rebates
Government regulations
In California, plenty of benefits exist to support residential solar energy. From money back on equipment to quality leasing programs, homeowners can discover several avenues toward switching to renewable energy sources. Let's go into more detail below.
Solar Panels in California: Federal Incentive
The first place to start saving money on solar panels in California is with the federal solar tax credit. This is a 30% return on federal taxes for all solar purchases including equipment and storage, installation and labor, and sales taxes. 
Californians can take advantage of this opportunity until 2032. The credit drops to 26% in 2033 and 22% in 2034 until terminating in 2035. Among other prerequisites, homeowners must purchase their solar panel system outright. This means that leases will disqualify the array from the federal credit.
California Credits and Rebates
Some states offer direct monetary benefits for solar purchases, which typically come in the form of a state tax credit or equipment rebates. While California doesn't go so far as to offer a tax credit, the state's Renewable Portfolio Standard (more on this below) pressures municipal energy companies to provide rebates for technology upgrades.
In another direction, Californians can take advantage of net metering and net billing. This allows homeowners with solar panels to sell excess energy to the electricity company in their area. Because of the Golden State's rigorous standards, these companies will buy a large amount of solar energy. And because of the net billing requirement, these credits come to the homeowner instantaneously.
Alongside net metering, some cities in California offer a Feed-In Tariff (FIT) program. Instead of the credit coming from the utility company, it comes from the state agency that supports renewable energy. For example, San Diego's FIT program pays up to $120/mWh delivered.
Solar Panels in California: Government Regulations
As one of the leading states in the country supporting solar energy, it's no surprise that California has one of the most progressive Renewable Portfolio Standards (RPS). This standard represents a state's willingness to invest in the future of renewables. The Golden State has an interim target of 44% of total power production to come from alternative energy.
In addition to putting pressure on municipalities to support residential arrays, California's RPS helps support their property tax exemptions. This regulation excludes all solar technologies from 100% of their property taxes after installation. Additionally, it exempts any dual-purpose units from 75% of their property taxes. 
The Golden State used to offer more in terms of government regulations, but its sales tax exemption for residential units expired. However, California still offers this incentive to commercial and industrial applications, and with its strong RPS, there's a chance that it renews for homeowners in the future.
Should Californians Lease Solar?
California is one of the few states where leasing a solar panel makes financial sense. While you'll have to pay a monthly bill for the system, it's often much smaller than the average electricity bill. In this way, Californians will see small net returns over the course of the solar array.
It's important to know that leasing a system instead of buying it outright comes with benefits and drawbacks. First off, these programs disqualify homeowners from the federal solar tax credit or any rebates as the system isn't totally owned. However, it also means you won't have to pay for maintenance.
Solar Panels in California: Incentive Summary
| Benefit | Accessibility |
| --- | --- |
| Federal Tax Incentive | 30% return |
| California Tax Credits / Rebates | Municipal rebates |
| Net Metering | Yes |
| Renewable Portfolio Standard | 44% renewables by 2024 |
| Property Tax Exemption | 100% exemption on solar technology, 75% on dual-purpose equipment |
| Sales Tax Exemption | Commercial and industrial applications only |
| Performance Payment Program | Feed-in tariff program offered by the city |
How to Save Money on Solar Panels in California: Further Reading
With government regulations and municipal rebates backed by a strong RPS, there are plenty of ways to save money on solar panels in California. For more on how the Golden State is supporting renewable energy, check out the articles below.
A Guide to All of Tesla's Gigafactories, ad Where They Are Located – With its headquarters in California, this EV giant is putting all its efforts into evolving technology.
Can You Recharge an EV With Solar Power? – If you're going to power your house with solar energy, could you do the same for your car? Click here to find out.
Solar Panels in Arizona: Cost, Savings, and Rebates – How does the Golden State's neighbor match up against solar panel costs?